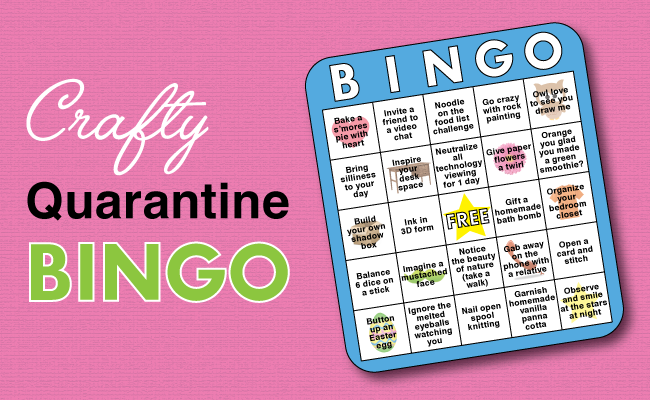 First, our hearts go out to all of those impacted by COVID-19. Thank you to all of you on the front lines of this pandemic. We appreciate you!
Now for the challenge…
It's time to step away from the news and rally the family to complete a bingo row (or even a board blackout!). Be sure to read all the way to the bottom of the post.
The rules are simple. First, print the free downloadable bingo board HERE. Each activity is linked within the pdf (and listed below). As you complete an activity, check it off. Once you complete a row (vertical, horizontal, or diagonal), you have BINGO!
Celebrate and do a dance.
Share your progress along the way!
Why do this?
We have seen through past family trauma that "crafty is contagious" and that craft therapy is incredibly powerful.
It's time to beat the coronavirus blues.
*Bonus*
As you participate in the bingo challenges, be sure to tag us across social media channels @chicacircle with #QuarantineBingo. We will share your posts as good news AND we will surprise many of you with some goodies.
Bingo Activity Links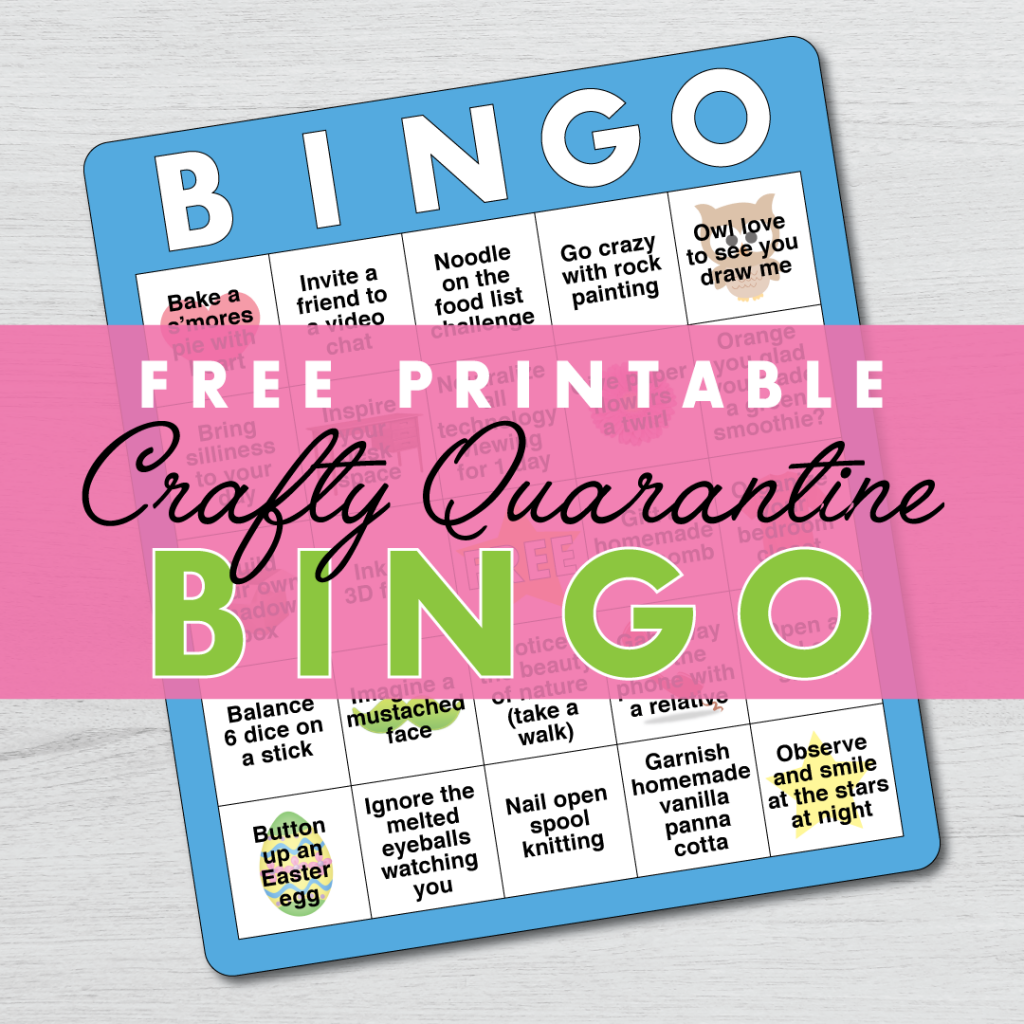 Bingo Board (with links in each square to suggested activities)
Invite a friend to video chat
Imagine (and create) a mustached face
Ignore (after creating) the melted eyeballs watching you
Noodle on the food list challenge (and kick it off with food in your pantry)
Neutralize all technology viewing for 1 day (and tackle the Bingo list)
Notice the beauty of nature (take a walk or gaze out the window)
Nail open spool knitting (an all-time favorite craft)
Gab away on the phone with a relative (pretty please)
Garnish homemade vanilla panna cotta
Orange you glad you made a green smoothie
Organize your bedroom closet (and make momma smile :))
Open a card and stitch (perfect for Easter prep)
Observe and smile at the stars at night
It's Now up to YOU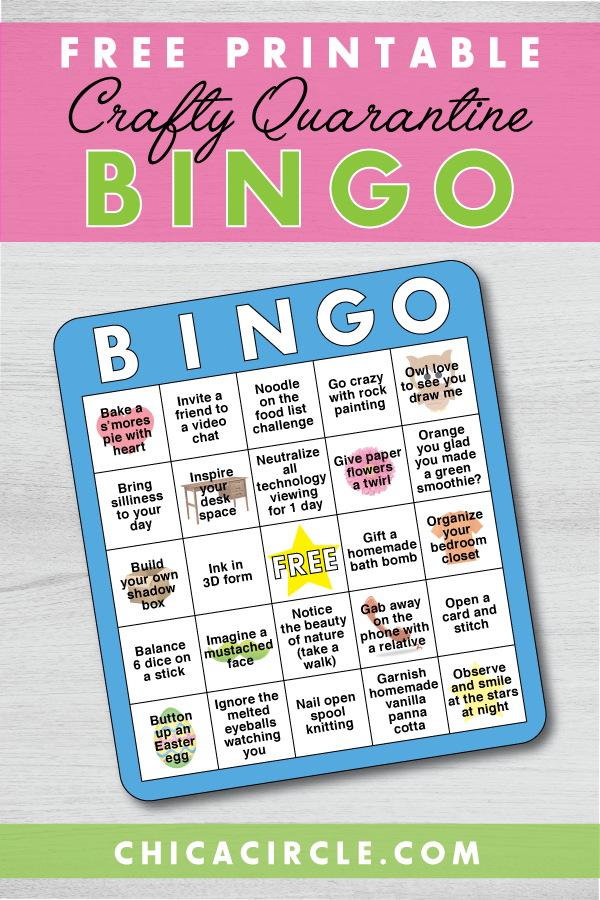 Beat the coronavirus blues and get crafty! Share this with others who would appreciate this.
Find and tag us on our social channels: Facebook, Instagram (Pauline), Instagram (Lynnee), and Pinterest.
Remember to use the hashtag #QuarantineBingo so we can celebrate your Bingo wins!