Disclosure: This post was sponsored by 'Got Milk?' through their partnership with POPSUGAR. While I was compensated by POPSUGAR to write a post about 'Got Milk?', all opinions are my own.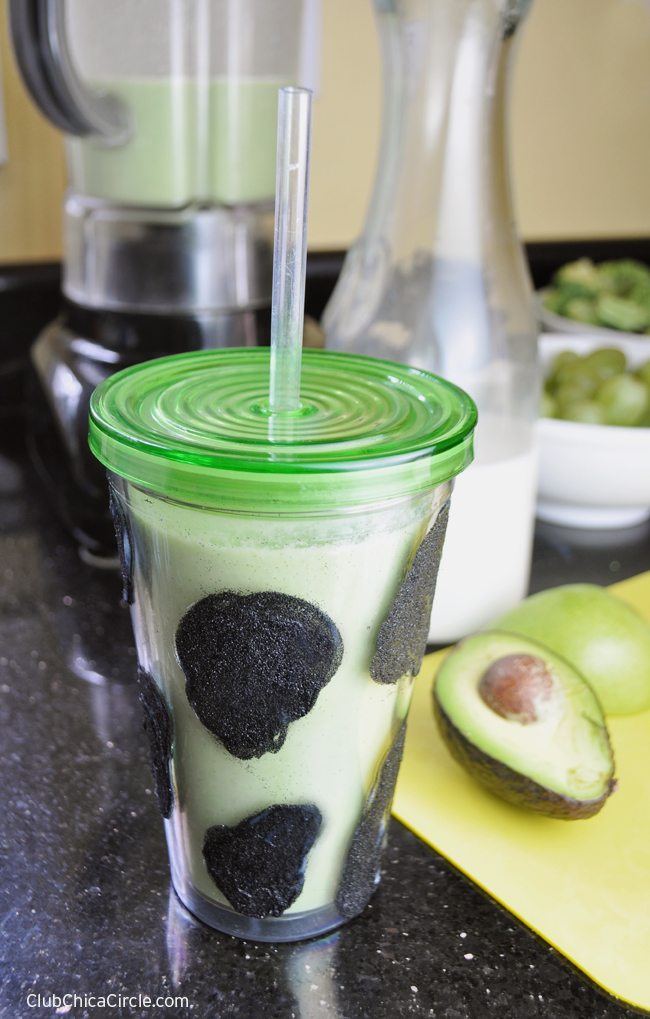 How hard is it to get your kids to 1. drink their milk, or 2. eat their fruits and veggies?
If you answered yes to either of the questions above, than this smoothie recipe idea might be just for you! Drinking milk is one of the simplest and easiest ways to make a healthy choice that's good for your kid's future. Then when you add fresh fruit and vegetables, you have the double whammy of a yummy and healthy!
My girl does love her milk, but sometimes it is hard to get her to eat her fruits and vegetables. I found this recipe on the Got Milk? site recently, and couldn't wait to test it on her.
Talk about a jammed-packed glass of goodness! Check out the fresh ingredients that go into this smoothie.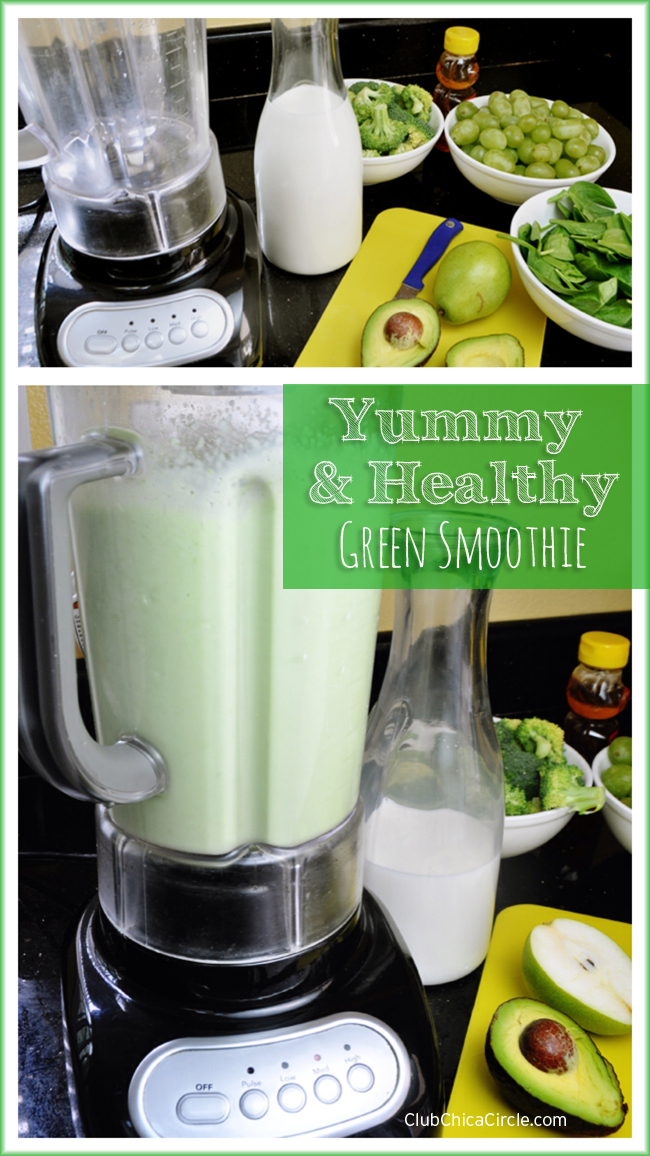 Here is what you will need:
2 cups of low fat milk
1 3/4 cups of seedless green grapes
1/2 ripe Bartlett pear
1/2 ripe avocado
1/4 cup chopped broccoli
1/2 cup spinach
1/4 cup ice cubes
1 tablespoon honey
Place all the ingredients in a blender and blend until smooth. This made enough to fill three tall glasses, or about nine smaller glasses.
There is creaminess from the milk, freshness from the veggies, and sweetness from the fruit and honey. Honestly, I loved this smoothie!
And for this special green smoothie, I couldn't resist making a custom glittery smoothie cup! I used the same technique here that I used to make these glittery ombre tumblers, but this time I made a cool black glittery cow pattern.

The trick is using Dishwasher-safe Mod Podge. I used a paintbrush to brush on a random "cow" pattern with the glue. Make sure to apply a thick layer of the Mod Podge. Then sprinkle on black glitter. I did this over a paper plate, so that I could capture the excess and put back in my glitter bottle.
Keep in mind, the glitter/glue design needs to dry completely. I then sealed it with a second coat of Mod Podge, and let it dry again for at least 48 hours before using.
You could do a simpler version of this, with a black permanent marker and plastic cups.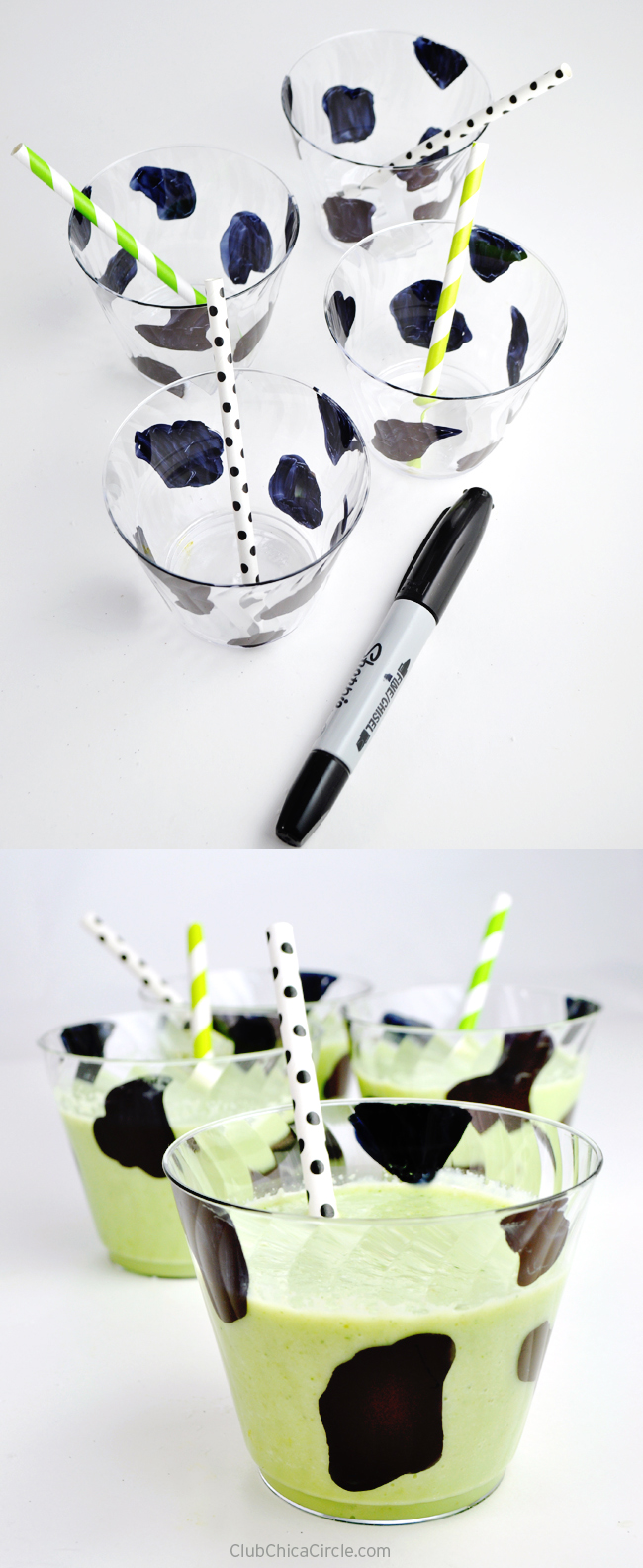 Add pretty paper straws, and it's a party!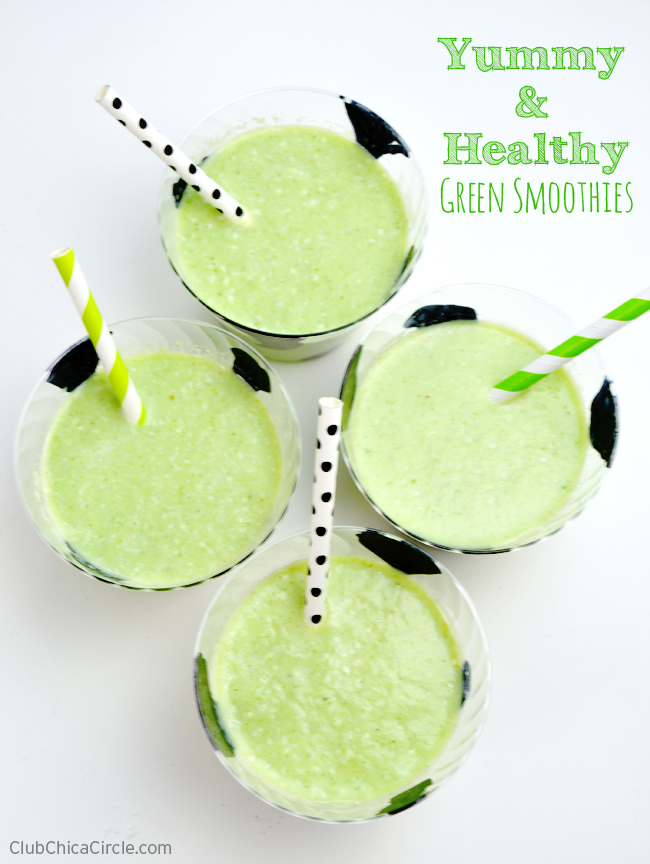 Yummy—so green and fresh! So, grab your milk, blended with fruit and veggies, and drink to a brighter future and enjoy!