Red Glitter + Dishwasher-safe Mod Podge = Cool Teacher Gift Idea!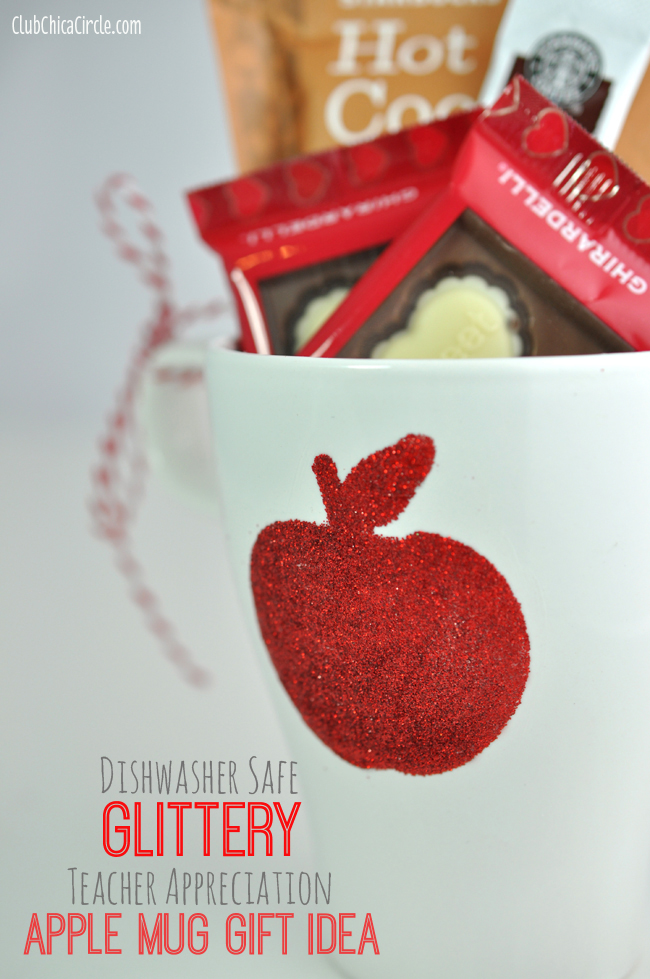 You wouldn't think that you could make glitter applied to a coffee mug with Mod Podge dishwasher or even hand-wash safe, but I'm you can! Most decoupages, like Mod Podge, are normally water-based which does NOT make them dishwasher-safe.
Teacher appreciation week is at the beginning of May. I've been dying to try the dishwasher-safe version of Mod Podge, and a stenciled glittery apple on a coffee mug for a fun teacher appreciation gift seemed like the perfect craft to try it on.
Here are the supplies I used:
Mod Podge Dishwasher-safe Gloss Decoupage
White coffee mug (I found mine at IKEA)
Apple stencils cut out of vinyl (I used my Silhouette to cut them out for me, but you can all hand cut them with an X-ACTO knife)
Red glitter (I used Michaels Recollections Cherry red)
Sponge brush

With a clean dry mug attach an apple cut-out vinyl stencil on the outside of your coffee mug. I chose to do one stencil on the front and another one on the back of my mug.
If you want to use my stencil, you can download it here: apple outline template
After the stencil template is secure on your mug, add a generous layer of Dishwasher-safe Mod Podge on top, staying inside the lines.
Then sprinkle on a generous amount of red glitter on the top covering the whole area of Mod Podge. Make sure to do it over a paper plate or something you can catch the extra glitter with.
When you are happy with your glitter coverage, carefully peel back your stencil and let mug dry at least 24 hours. Finish up by sealing your glittery apple with another coat over the top and let that set for another 24 hours.
Then fill with treats and give to your favorite teacher.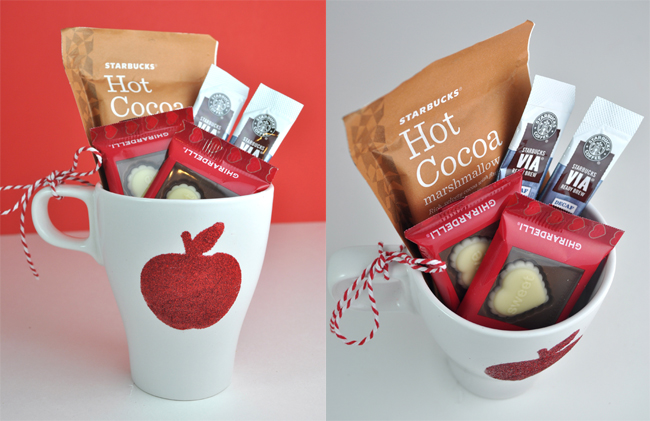 I filled mine with yummy chocolates, Starbucks VIA packages and yummy marshmallow Hot Cocoa.
And I absolutely love how glittery the red apple turned out!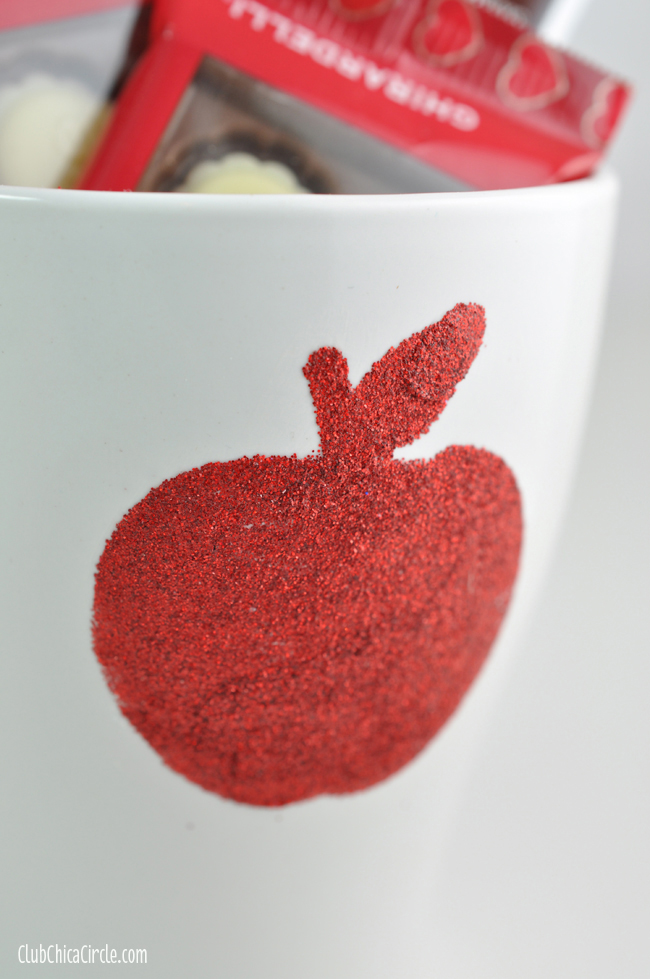 And the best part is that it won't rub off when you wash it, by hand or by dishwasher.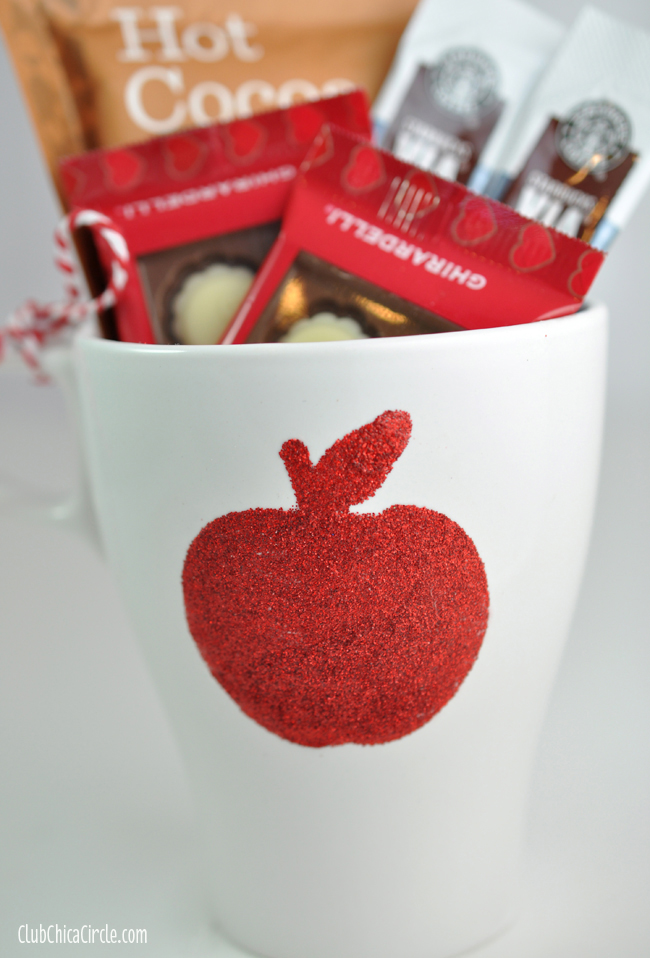 Happy Crafting!
If you liked this post, and want more, you can subscribe to be on our mailing list here, and make sure to get your free Cupcake Toppers Printables for Every Occasion.

Feeling social? Follow ChicaCircle on Facebook or Twitter, and follow me on Pinterest or Instagram.