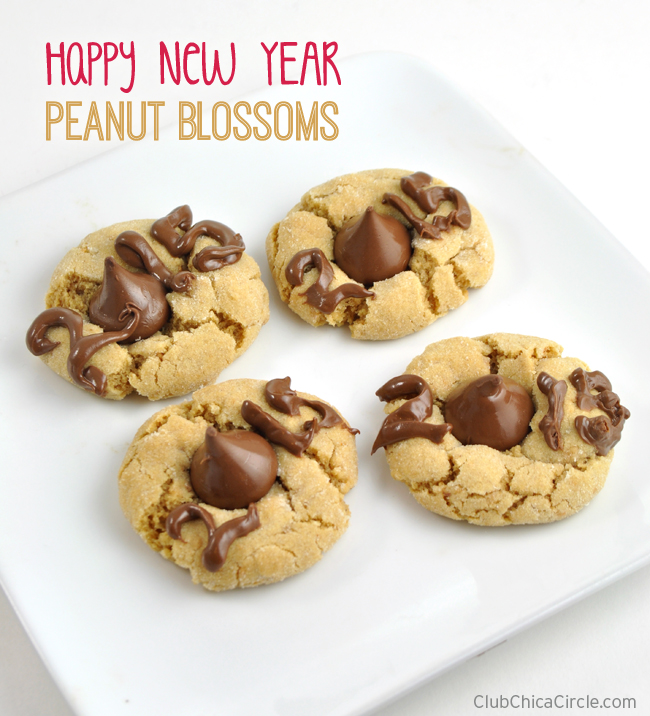 2015 is going to be a sweet year! That is my hope and wish for all of you!
After a little holiday break from crafting, I'm back with a SWEET idea to kick off the new year!
I've made your traditional peanut blossom cookies – where you bake your favorite peanut butter cookies in 1-1.5″ balls and just as they come out of the oven and are still hot, you plop an unwrapped Hershey's Kiss in the middle and let cool.
To make them into special 2015 peanut blossoms, I added a little chocolate writing on top. First, when I was placing my Hershey's Kiss on top, I tried to place a little off center to the left (to leave room for the 2 on one side and the 15 on the other side). The Hershey's Kiss makes the perfect 0 in my 2015 chocolate wish.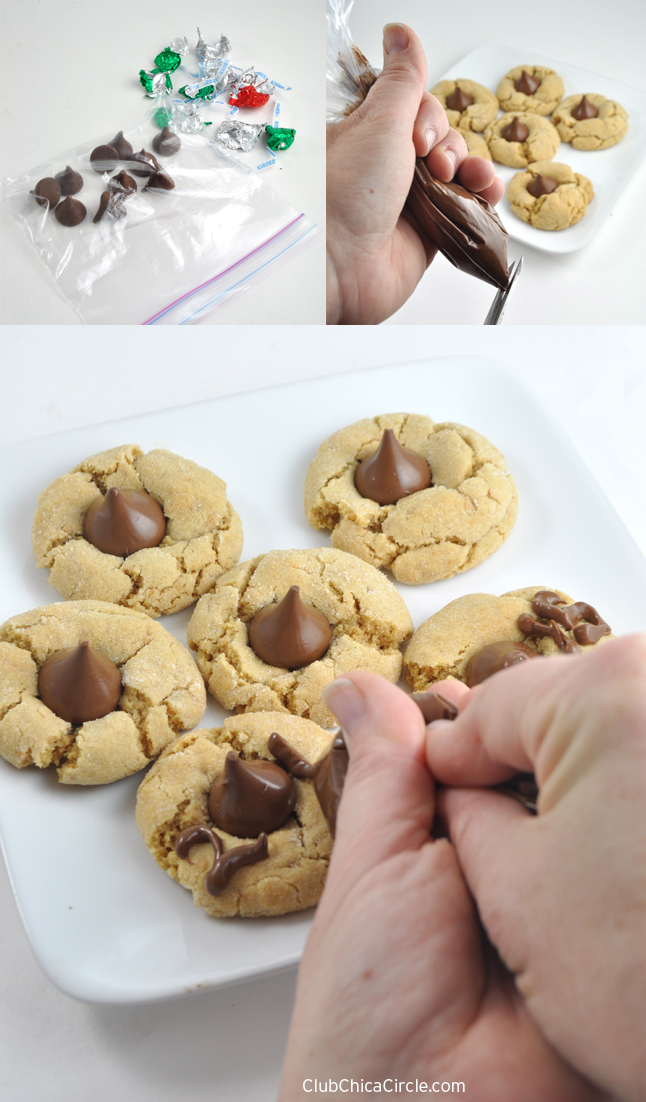 It was super simple!
First I unwrapped about 10 Hershey's Kisses in a plastic Ziplock sandwich-sized bag. And then I microwaved it in one-minute intervals until they were all melty, making sure to knead the chocolate kisses together to make a smooth melted chocolate consistency. Then I clipped off the end of one of the corners, and used my sandwich bag as a homemade piping bag to write my chocolate message on the top of my cookies.
Perfect chocolate and super festive yumminess!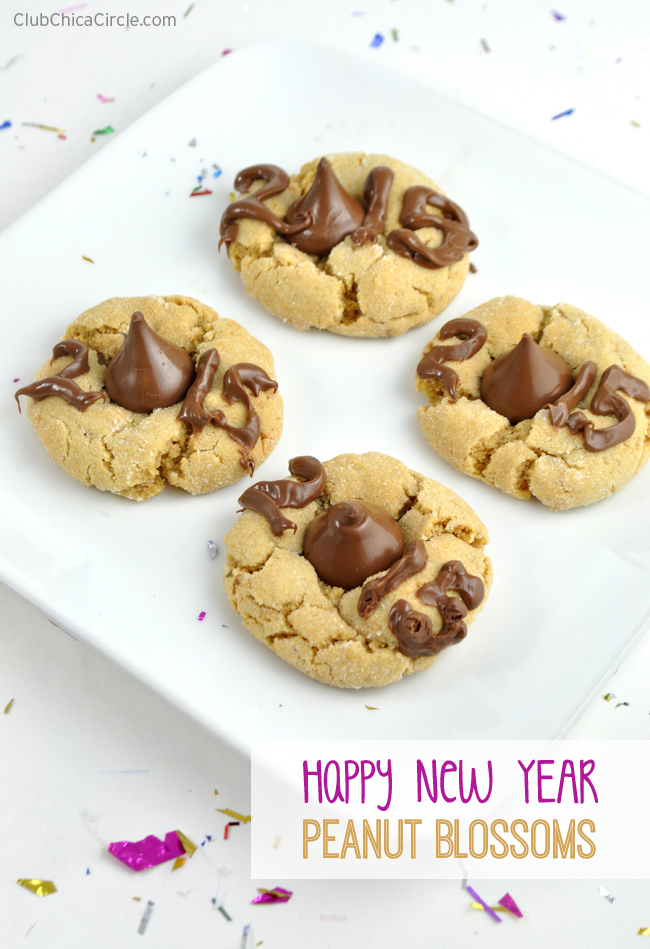 I brought a box of these to our New Year's festivities last night, and they were a huge hit!
A super fun and SWEET way to ring in the new year!
Happy New Year and I'm looking forward to another great year of crafting and inspiration with you!