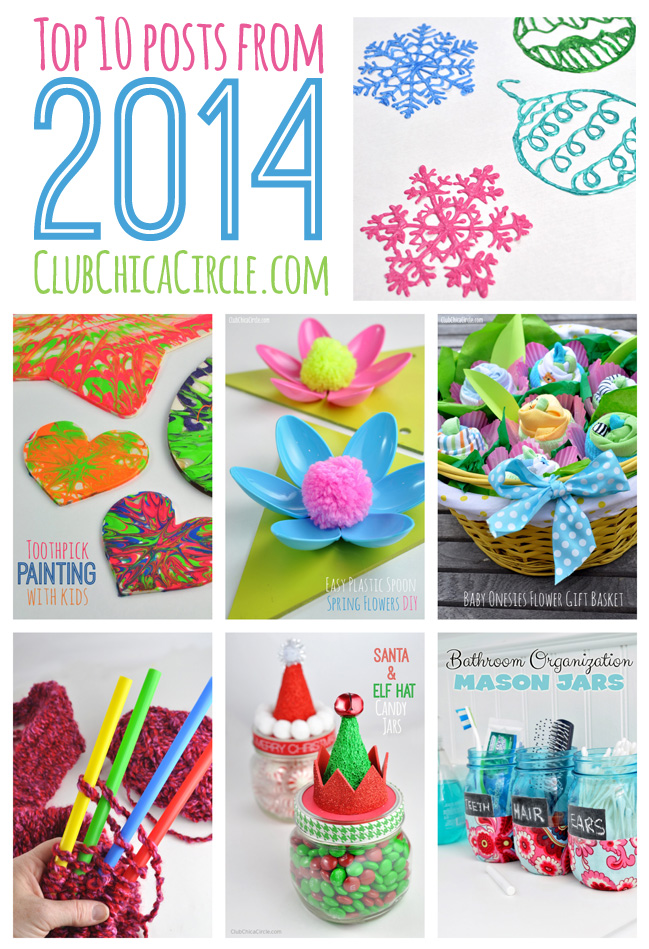 It was quite a crafty year with all of you! As the new year starts, it is always so interesting to take a look back at some of the posts that were most popular on our site last year. We still had some of the same favorites that were popular from our 2013 list, but this year the results told me that you were all up for some new and easy craft techniques, that you loved giving homemade gifts, and that you were up for trying looking at using materials in a new and crafty way.
I'm so excited to kick off another crafty year with all of you!
For now, here are 10 of your favorites from last year:
1. Toothpick Painting with Kids
Who knew that painting with toothpicks could be so fun, make some really cool designs, and be so easy? You did! This was so popular, I did a follow up homemade holiday ornament using this same technique.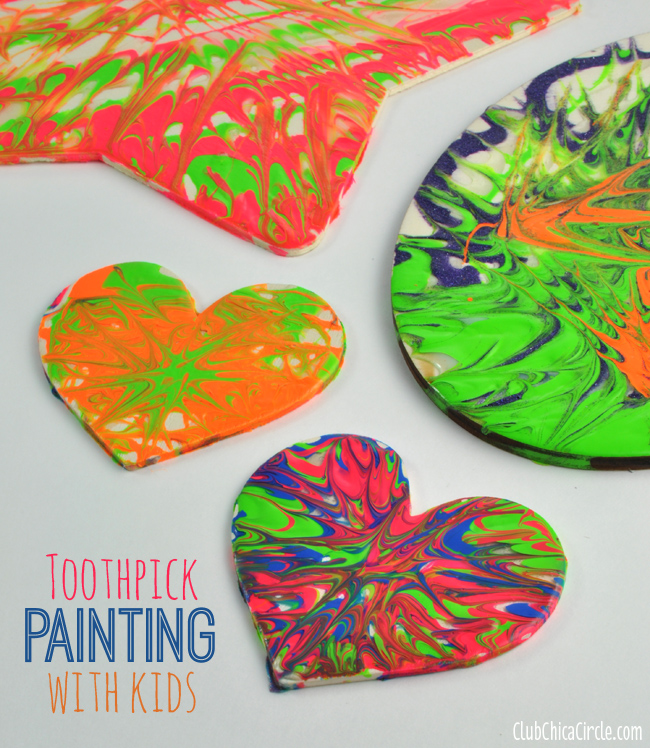 My tween jumped on the Rainbow Loom bandwagon with gusto, along with all you and your crafty kids. We also shared 11 Rainbow Loom Bracelets to make too.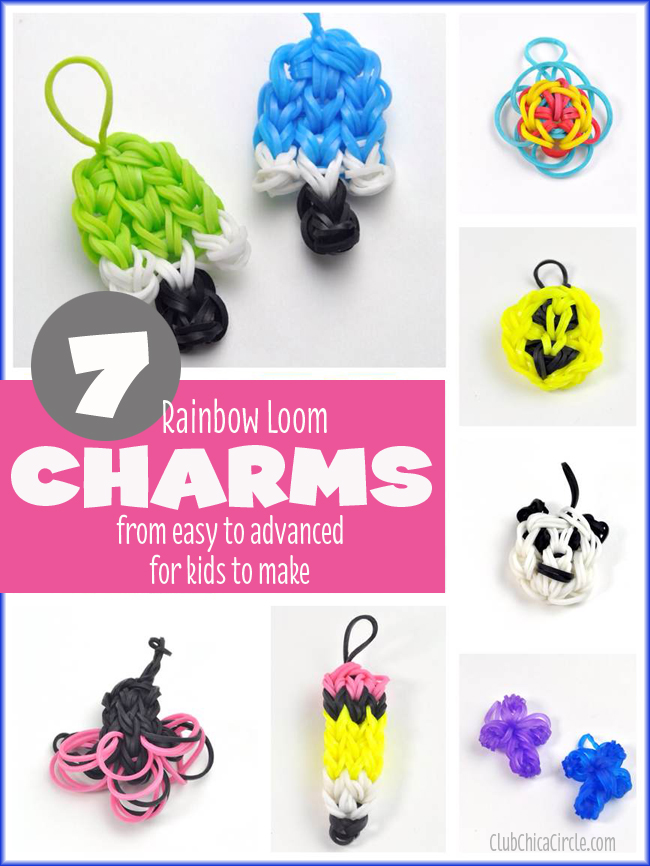 This one was one of my favorite crafty tutorials, and so easy to do! You also loved going old school with this homemade spool knitter DIY.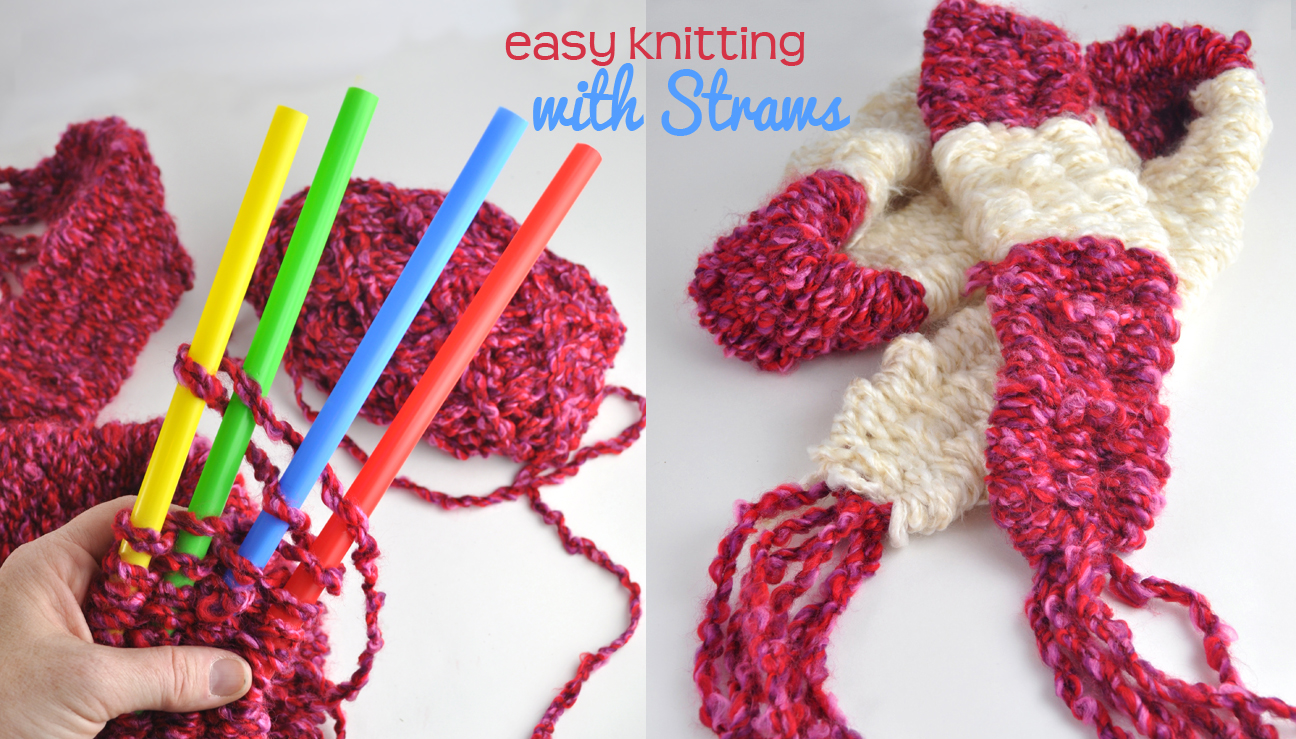 4. How to Make a Friendship Bracelet with a Recycled Lid
Friendship bracelets will never go out of style, and this homemade wheel upcycled from a plastic lid is perfect for beginners.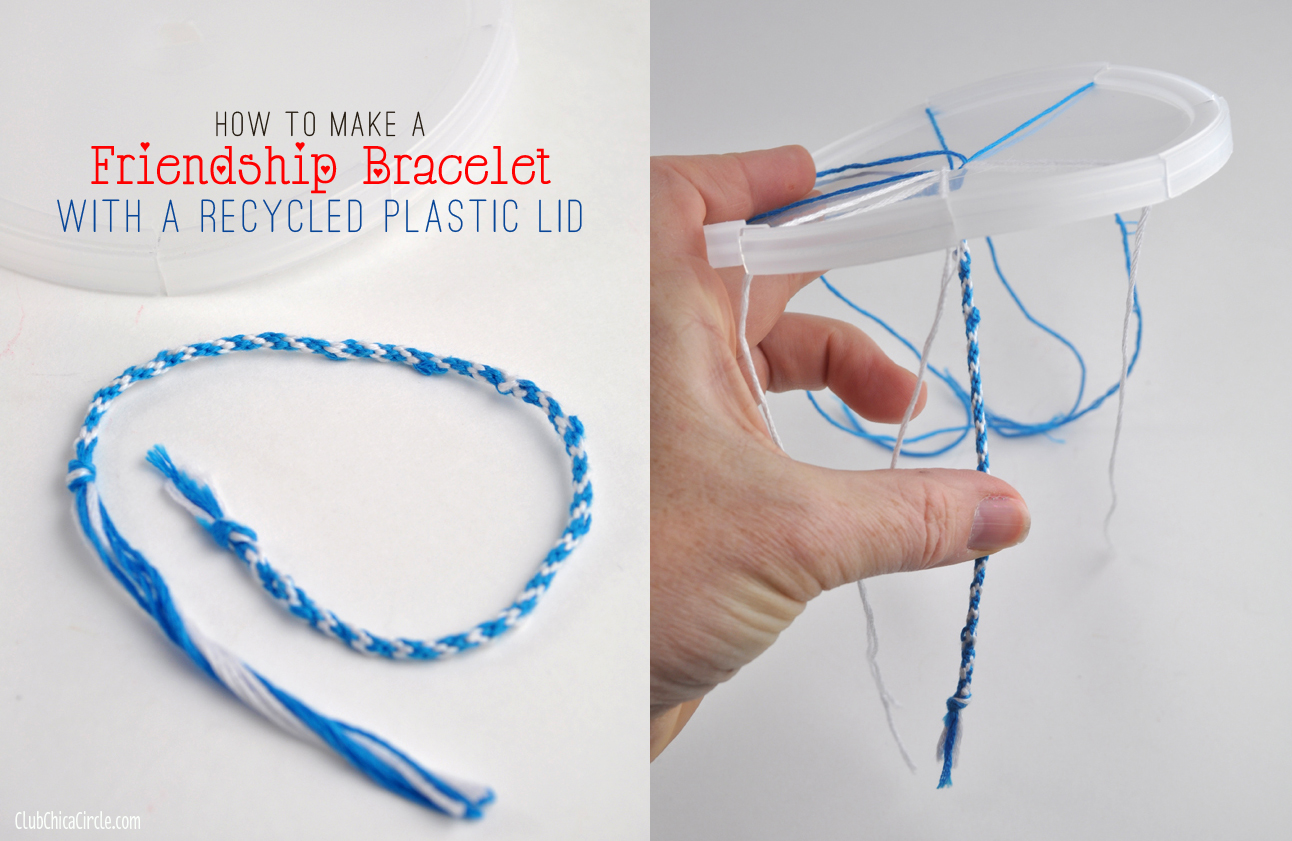 5. Bathroom Organizer Mason Jars
We got organized in style with mason jars, decoupage and chalkboard paint. I love how these look in my tween's bathroom!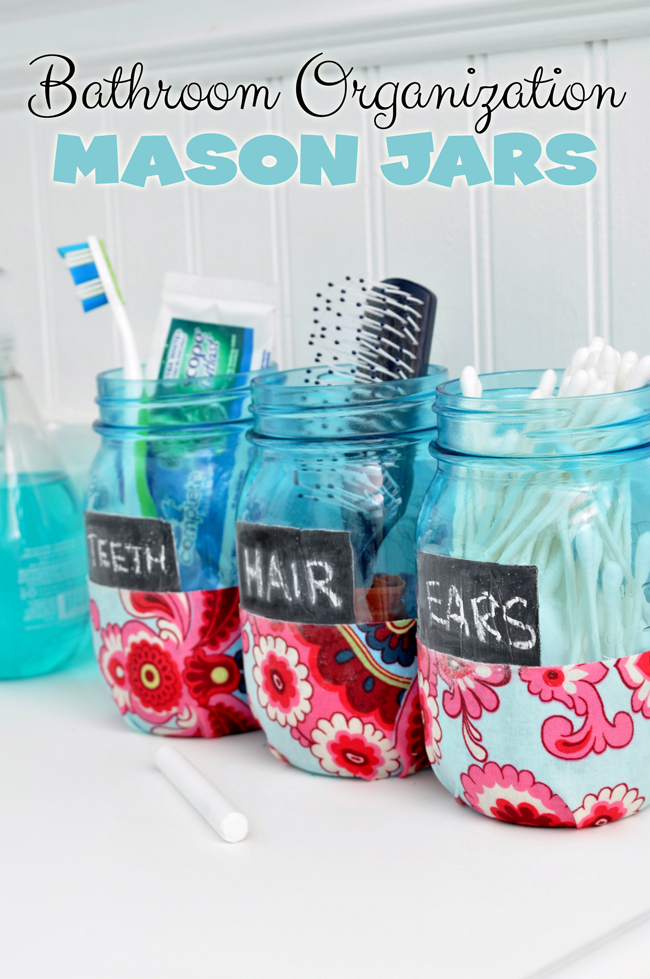 6. Baby Onesies Flower Basket Gift Idea
Our cupcake onesies are still popular, but here is a pretty flower basket twist on this great homemade gift idea.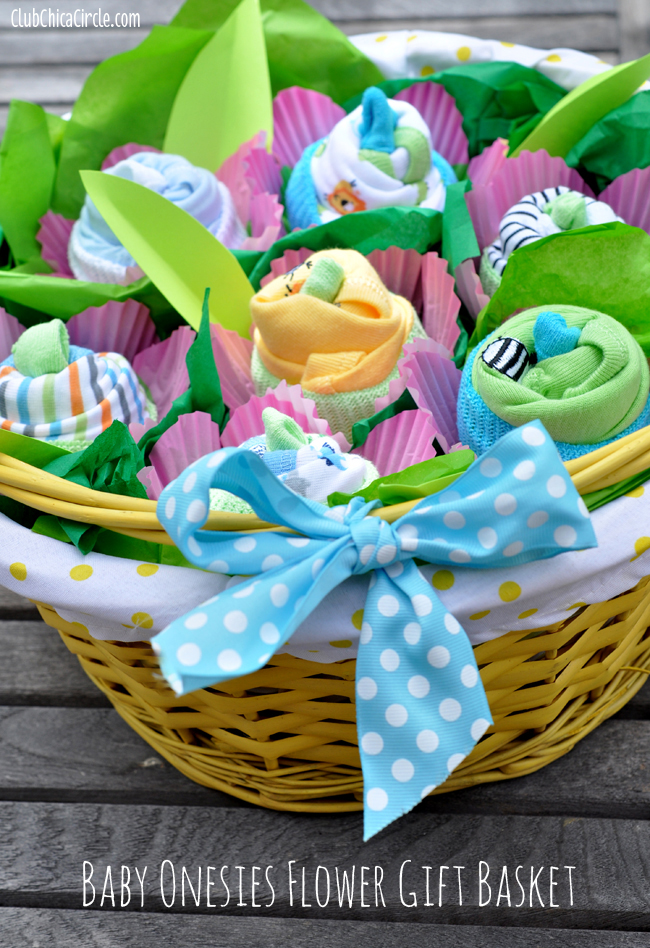 And we melted some pony beads on the BBQ grill outside for some really pretty suncatchers. I even made some cool eyeball suncatchers for Halloween.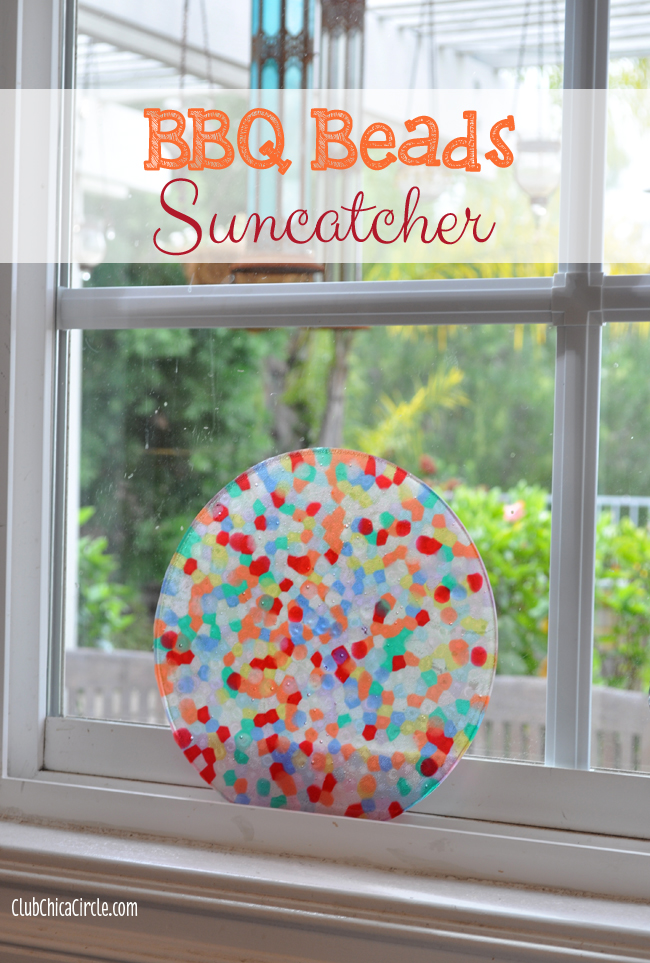 8. Plastic Spoon Spring Flower Garland
I've had a ball crafting with plastic spoons this year. This craft inspired my plastic spoon pumpkin and holiday peppermint wreath.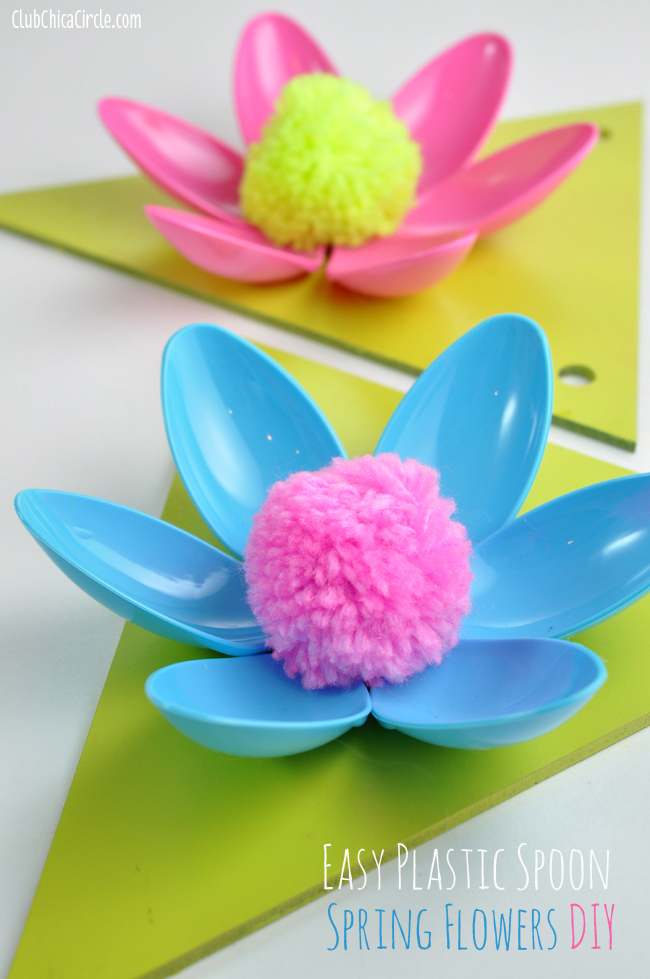 9. Santa and Elf Hat Candy Jars
And this one was one of my favorites from the holidays! We followed up with Santa and Elf headbands.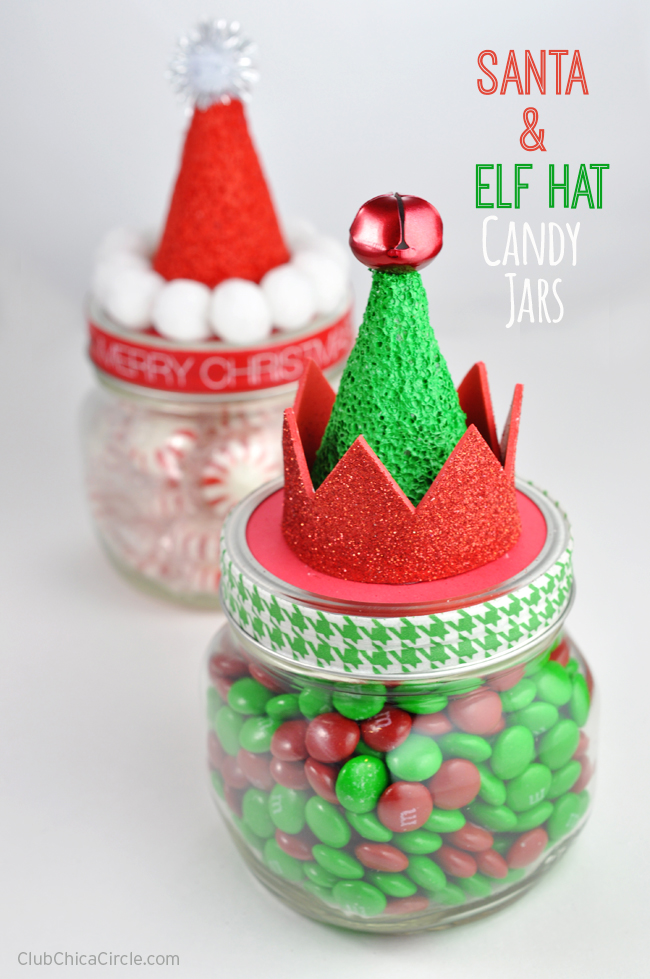 10. Puffy Paint Holiday Window Ornaments
Puffy Paint! Puffy Paint! Puffy Paint! You all couldn't get enough of puffy paint. Even though these holiday puffy paint window decorations were from 2012, this was the year that they took off for us on the site.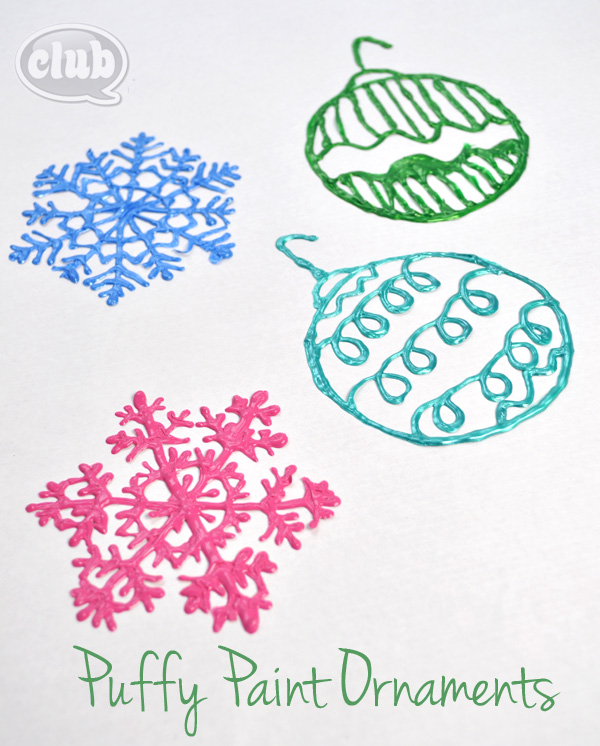 We couldn't stop crafting with them! There are:
"Movember" mustaches and glasses puffy paint fun
Fall leaf and owl window decorations
Thank you to all of you for crafting along with us! If there were some favorites of yours that I missed, or if you want to see something specific this year, let me know in the comments below.
Hear's to a fabulous 2015!