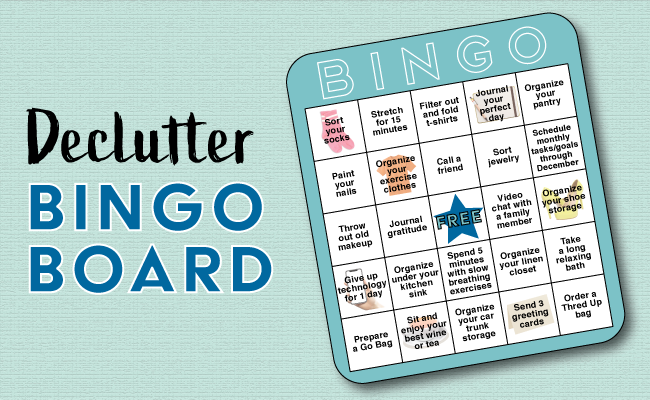 It's OK to do nothing.
Give yourself permission to handle quarantine / COVID-19 life in your own way. We have not been through a period like this in our lifetime.
But….many of you could use an outlet for your energy that takes you away from the news cycle.
It's OK to enjoy life.
Our previous post gave you Crafty Quarantine Bingo as an outlet. My crafty sister Pauline has been totally living out of her craft supply collection to cope. In Crafty Quarantine Bingo, I challenged you to try some of our favorite crafts.
I handle stress differently.
Yesterday, after a stressful and risky visit to the grocery store (where I also scraped up my car for no good reason), I locked myself in the bathroom and scrubbed it down. It was something I could control. For me, organizing clears away my overwhelm. Do you feel the same way?
Let's make this fun!
I challenge you, if you are feeling inspired, to play along with Declutter Bingo. #DeclutterBingo #QuarantineBingo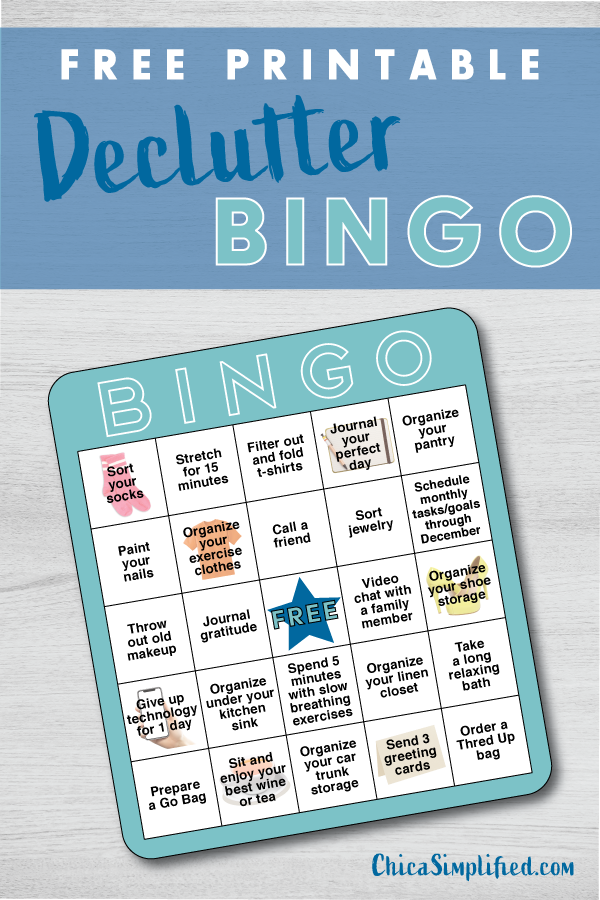 Our bingo board has a mixture of activities to clear your physical space as well as your mind. Let's kick overwhelm to the curb!
Follow me on Instagram (ChicaSimplified) or Facebook (ChicaCircle) to get tips on completing the bingo board.
Side note: I am also converting over our sister site SimplifyandProsper.com to ChicaSimplified, but giving myself permission to publish here while I transition the other site over time.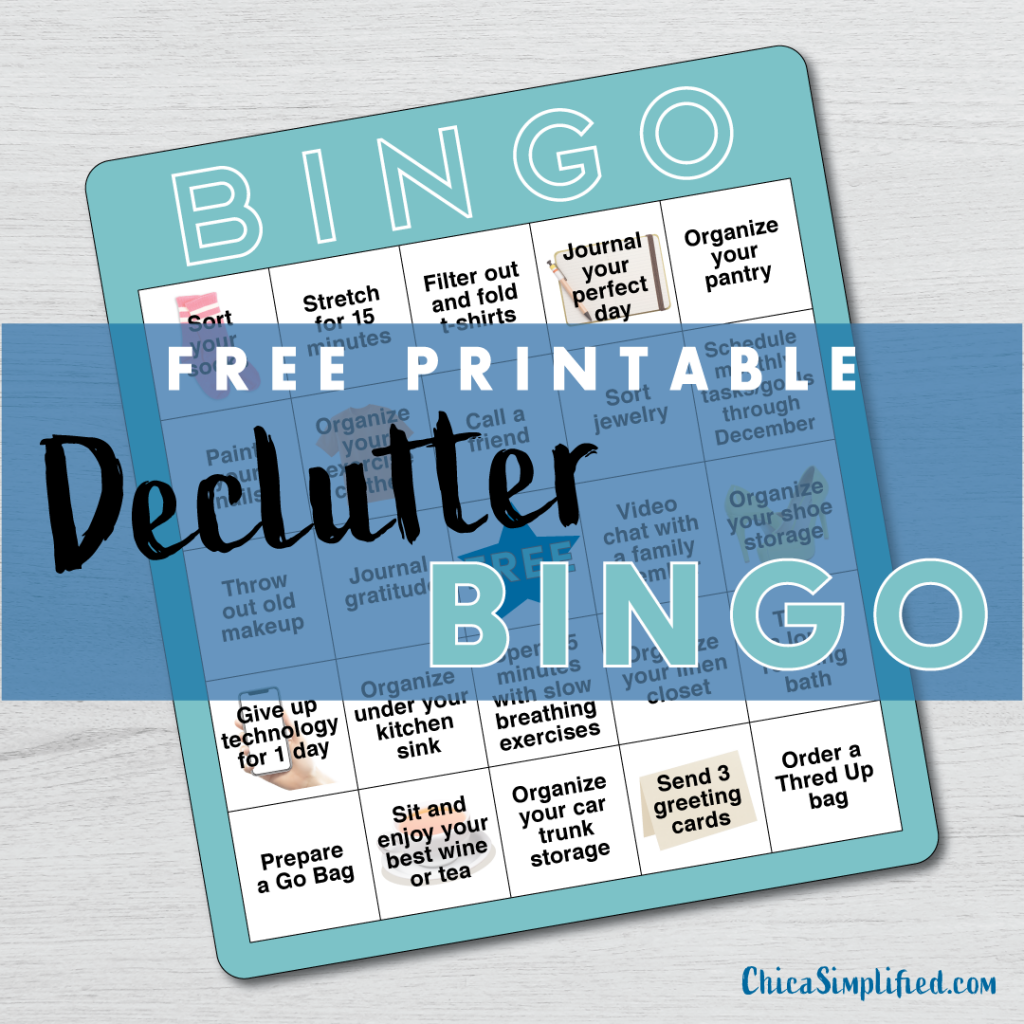 Be sure to tag us @chicacircle and @chicasimplified along with the hashtags #DeclutterBingo and #QuarantineBingo so we can give you a shout out and surprise many of you.
Stay well.
Stay inside.
Stay positive.
Hugs you all.
Beat the coronavirus blues and declutter today! Share this with others who would appreciate this.
Find and tag us on our social channels: Facebook, Instagram (Pauline), Instagram (Lynnee), and Pinterest.
Remember to use the hashtags #DeclutterBingo and #QuarantineBingo so we can celebrate your bingo wins!