This is the crafty team and inspiration behind Club Chica Circle.
What's in a name? Who doesn't like to be part of a club? Chica is a universal term of endearment we use for creative girls of all ages. And we love creating circles of love and craftiness while raising our tween daughters to be self-confident, creative souls.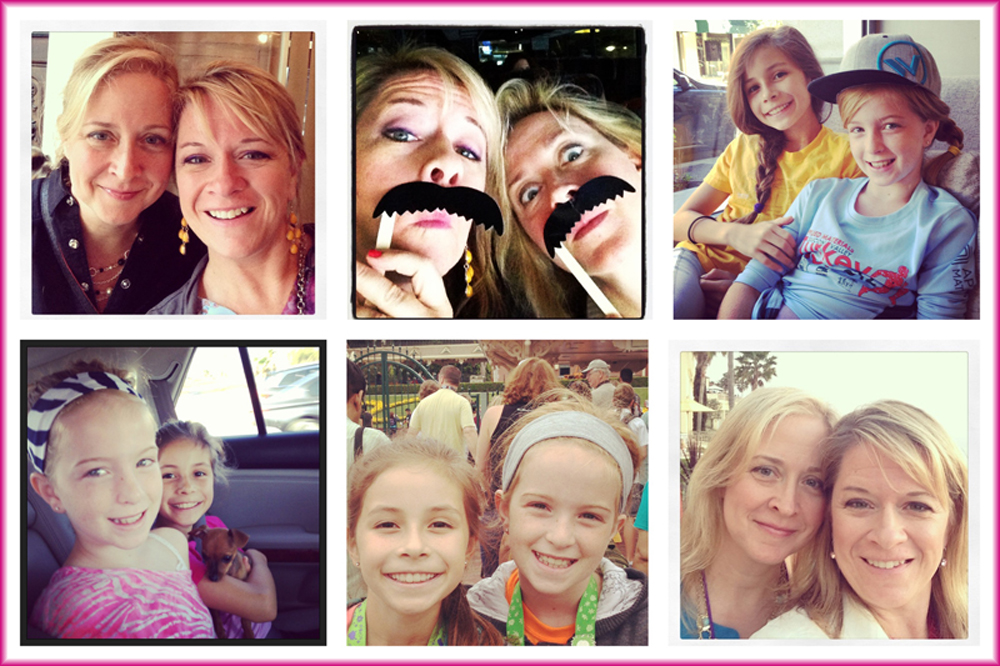 How do you raise inspired, self-confident, empowered girls without squelching their creativity, without smothering them with hugs and kisses, without keeping them locked in their room until their 18 in fear of what they might be exposed to? The answer is a lot of patience, a lot of love, and most of all connecting with them on their level through craftiness and fun. We have learned way too many times that it takes a village to raise a child. Well, welcome to our village—where crafty is contagious!
Club ChicaCircle is a fun, entertaining, crafty space geared towards tween girls and their families.  We share creative ideas and fun activities for the whole family while sharing our adventure within our own families.  Our daughters, Maggie and Miranda, are our inspiration, our number one fans, and our most honest critics.  You will see their influence and ideas throughout the site.
It all started with a vision of building a safe, inspiring online space to share with our girls who are growing up so fast and have so much creative energy.  Maggie & Miranda who are in their tween years, are too young for Facebook and too old for Webkinz.  They are already more computer savvy than we ever imagined. What was so novel and high-tech to us at their age – is nowhere near what they have at their disposal today. We are trying to bring the old school craftiness with new school creative ideas and thinking into their busy worlds. It is such a wild ride raising girls, and we invite you to come along on our adventure.
Our girls love crafts, YouTube videos, playdates with their friends, soccer and most of all – they still enjoy doing projects with us, their moms.  They are fascinated by the Internet – but we are not ready to release them to the full expansiveness of its content.  Whether it is time to plan a birthday party or crafty sleepover, help them earn a Girl Scout badge, or start to teach them how to cook – where can they go for inspiration?  Club ChicaCircle, of course!
How can we build a site that is interesting to them, as well as us? You are never to old or too young to be crafty together. We know there are loads of crafty moms out there, and we want to hear from you too. We would love to hear your ideas on how you share with your tween.  Club ChicaCircle is not just for tweens- although all content is intended to be tween-safe with positive can-do attitude ideas and examples.  We hope you enjoy Club ChicaCircle as much as we love sharing it.
You can always contact us at:
ChicaCircle@gmail.com
*******************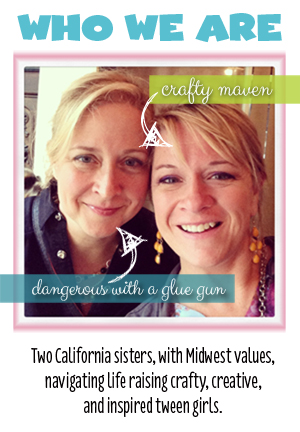 Pauline Molinari is the creative magic behind Club ChicaCircle with a long bibliography of young adult & children's titles bearing her creative talents- whether from art direction or end-to-end production.  You will find her titles in all major bookstore chains – usually in the form of a kid's creative kit (a how-to book bundled with materials to complete the play activity).  Her office is filled with pictures of her daughter Maggie, children's books, craft projects, coloring tools and paintings (her own).  Pauline is based in Mission Viejo, CA, where the sun is almost always shining.  Her husband, Peter, thankfully keeps her energized with Starbucks and gourmet cooking.
Lynnee Jimenez manages business operations for Club ChicaCircle.  She is most comfortable with her label maker and checklist in hand.  Her background in finance and management with companies of all sizes- from start-up mode to Fortune 100- give her grounding.  You will find her balancing life with her tween daughter, Miranda, or her twin-preschool aged sons while also rooting on the University of Illinois teams from afar in Palo Alto, CA.  She shares a passion of hiking the Grand Canyon with her husband, Ed.
We are Midwest gals – growing up just outside of Chicago – which exposed us to quilting, crafts, cooking, jello molds and real Chicago Vienna Beef. We are busy, young-at-heart moms with a passion for raising empowered young ladies to become inspired adults.