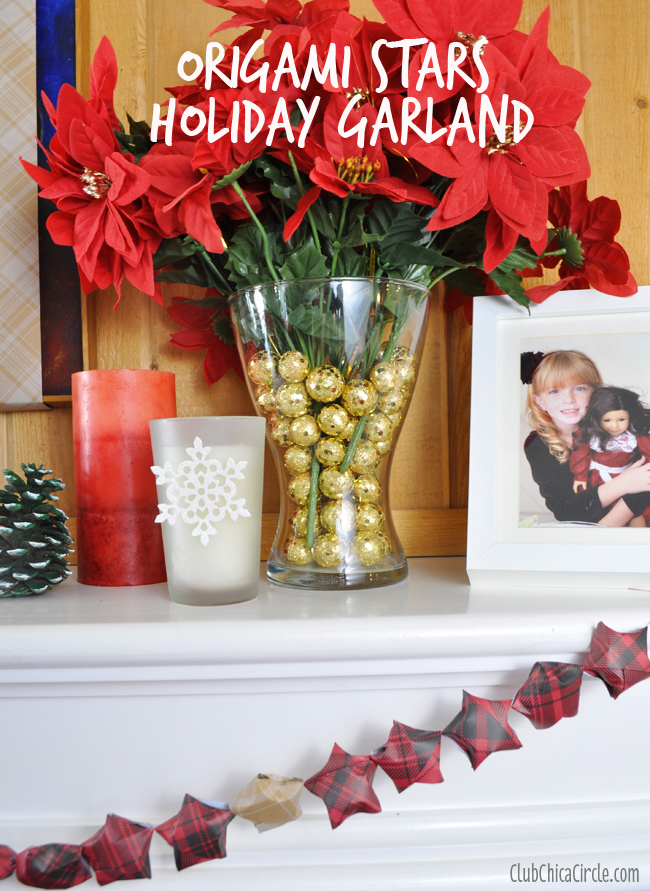 My girl is out of school for the next two weeks, and I am so excited to be celebrating the holidays with family.
I have one last holiday decorating idea, and this one the kids can do with all that free time they should have now. = )
We made origami 3D stars with strips of holiday wrapping paper. I came home with these rolls festive plaid wrapping paper from my Michaels shopping trip a couple weeks back, and knew I wanted to use them for more than just wrapping.
Here is how you make an origami star:
I used 1″ strips of paper with a 1:13 ratio (1″ x 13″). My Michaels Recollections wrapping paper was exactly 13″ wide, so I just needed to cut them into 1″ strips. I used my X-ACTO knife and a straight edge ruler to cut them.
To begin, take your strip and loop it on one end, stringing the end through the loop to create a loose paper "knot". Fold the edges of the "knot" to start to create a hexagon shape. Tuck in the small end of your strip of paper and tuck it into the fold, and crease to create another side of the hexagon shape.
Now with the rest of your paper strip, fold it up to complete the hexagon and wrap it around, folding as you go around each edge until you can tuck in the last edge of your strip under one of the folds. You should have a paper hexagon shape without any of your strip hanging out.
The final step is to pinch the outer edges, in between the hexagon points, to create the 3D star effect. I also used the point of my fingernail on each edge to turn the hexagon into a cool paper star.

Then I just strung them together with needle and thread, poking my needle through two opposing points of my origami stars.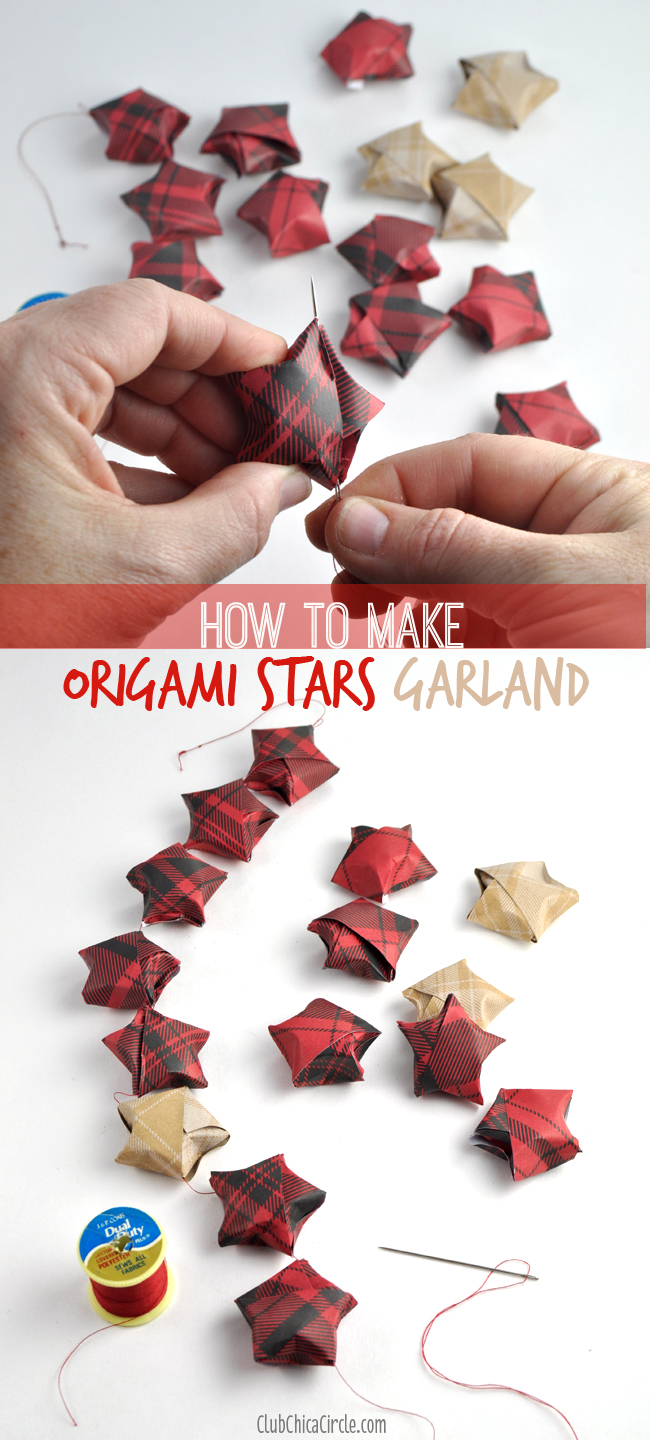 Voila! Instant garland! I used it to string along our mantel, but it could also be strung around a tree, as well, for extra decoration.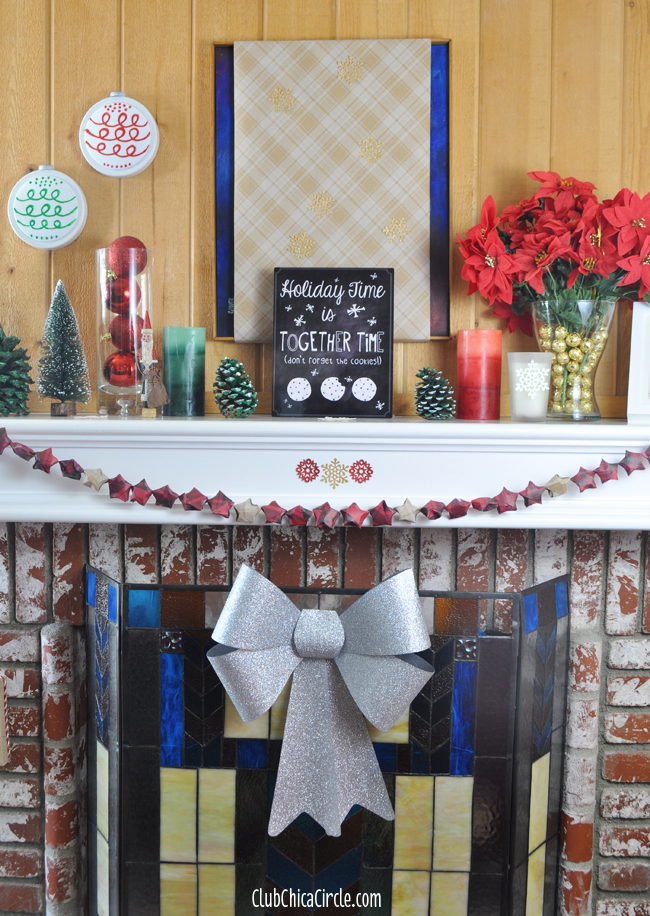 So pretty! Love it!
We hope that you had some good holiday crafting inspiration, and we wish you all health, happiness, and a safe and joyful holiday!
We are going to take a little crafty break to spend with family, but get ready for an especially crafty new year!
Happy Holidays!