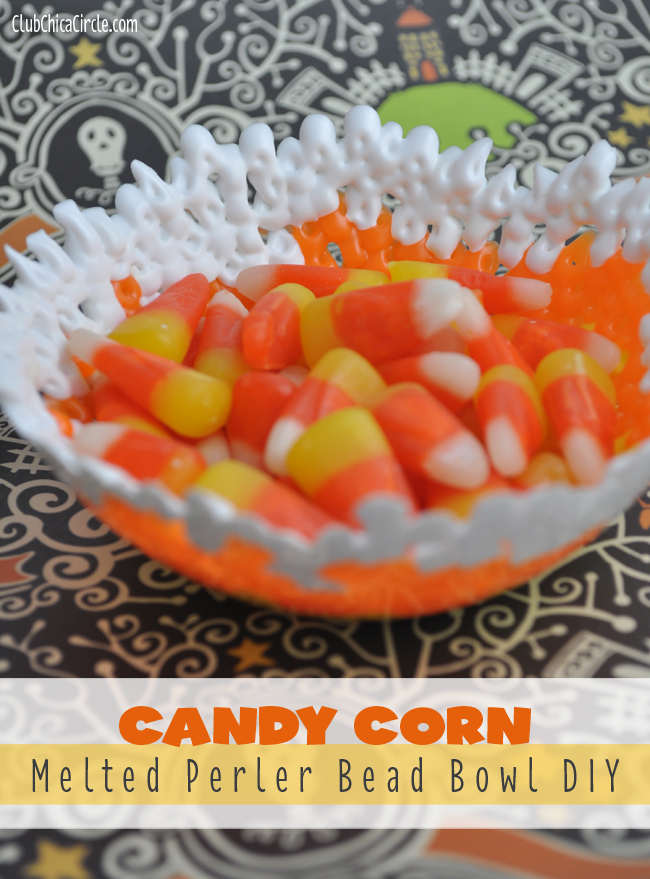 What is more iconic than the white orange and yellow striped treat that is candy corn in the Fall?
My tween and I still love to craft with perler beads, but we haven't made a melted bead bowl in a long time. If you have never made one of these before, you check out my original post here, complete with a fun video tutorial from my tween.
To make the candy corn melted bead bowl, you just need to take a little more care on how you place the beads in the bowl before melting them.
Start with a small oven safe bowl. I used a small ceramic one and gave it a quick spray with cooking spray. This will ensure that it pops out of the bowl after melting.
We had the full perler bead tray, which was helpful because all of the colors were separated.
I began by putting one layer of bead along the bottom of the bowl, following up with orange, and then white beads.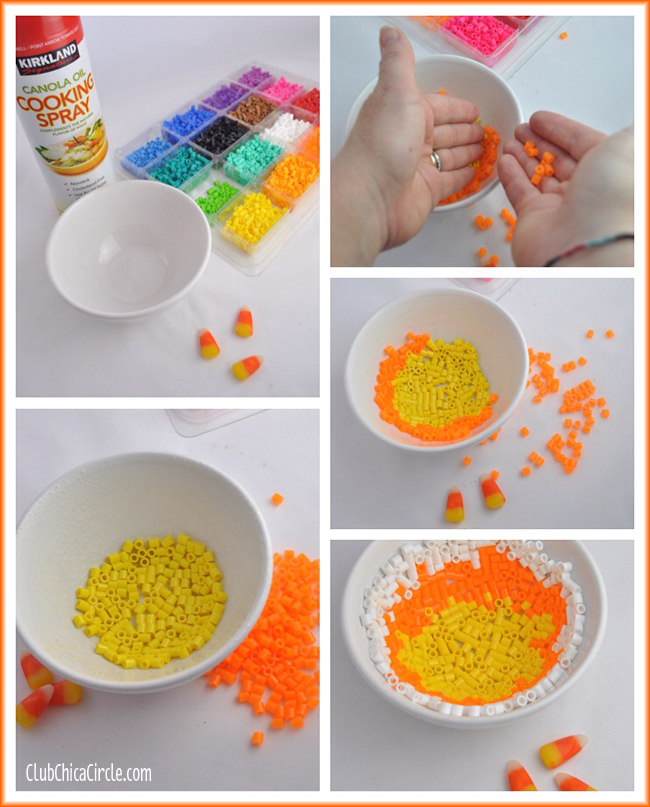 The trick is to cup your hand against the edge and carefully push the beads into one layer with the other hand. If one of the colors gets out of place, simply move it back into its candy corn color layer. This will take a little patience and sometimes a steady hand.
Bake the beads in the bowl in a preheated 400 degree oven for about 1o minutes, until the beads are melted to your liking.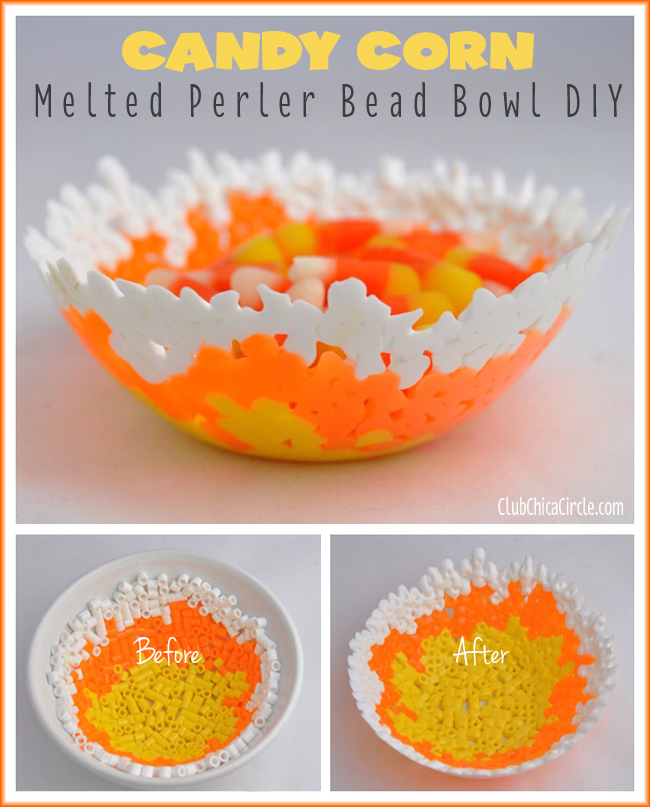 Let it cool in the bowl, and then it should just pop out and keep its bowl shape. Delightful!
It's the perfect bowl to hold my favorite Fall candy – candy corn!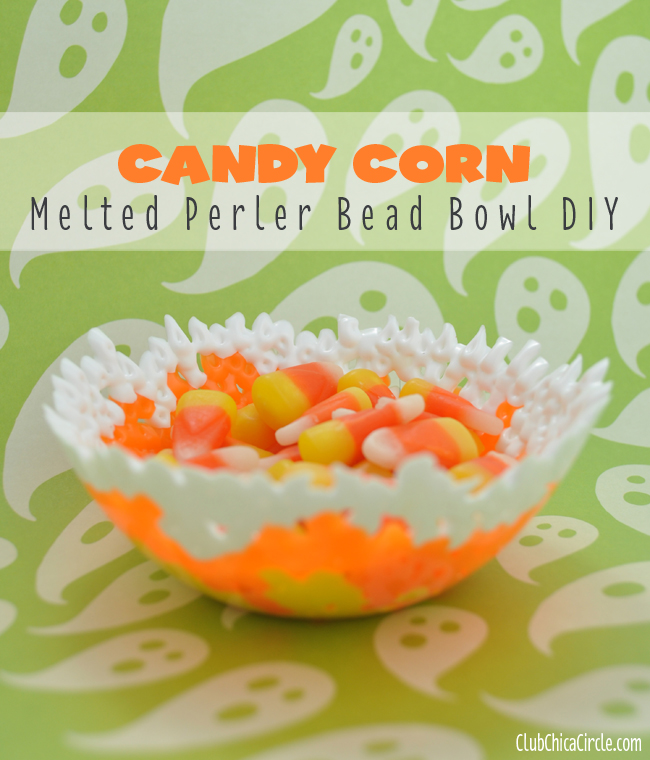 You might also like making melted bead cupcakes, or for the holidays, melted bead ornaments.
Enjoy and happy crafting!
If you liked this post, and want more, you can subscribe to be on our mailing list here.
Feeling social? Follow ChicaCircle on Facebook or Twitter, and follow me on Pinterest or Instagram.