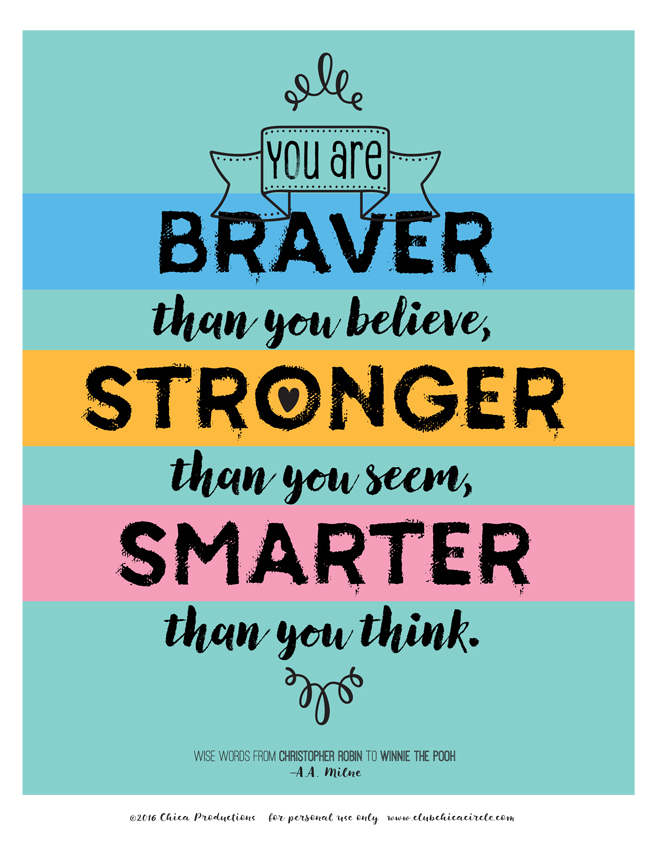 Wise words from a little boy to a cute Pooh bear in A.A.Milne's classic Winnie the Pooh stories!
I'm starting something a little new in terms of my normal crafty blog DIY posts. I'm sharing a little inspiration today  to carry through the weekend in a pretty graphic that I designed.
Here is my hope… that you makes you smile, makes you feel a little spark inside, and gives you a little inspirational nudge. I collect some of my favorites inspirational designed sayings here on my Pinterest board.
If you would like to print out this quote, here is the free printable:
Winnie the Pooh free printable inspirational quote printable
I created it 8″ x 10″ so it could fit perfectly inside an 8″ x 10″ frame or mat. It makes a great gift idea too if you want to print out on high quality photo paper and frame it.
Or pin it to your own Pinterest board. Take a screen shot of it from your phone and save it to your phone screen.
However, you use the inspirational designed quote—enjoy and know that: YOU ARE BRAVER THAN YOU BELIEVE, YOU ARE STRONGER THAN YOU SEEM, AND SMARTER THAN YOU THINK!