It's time to tap into the holidays!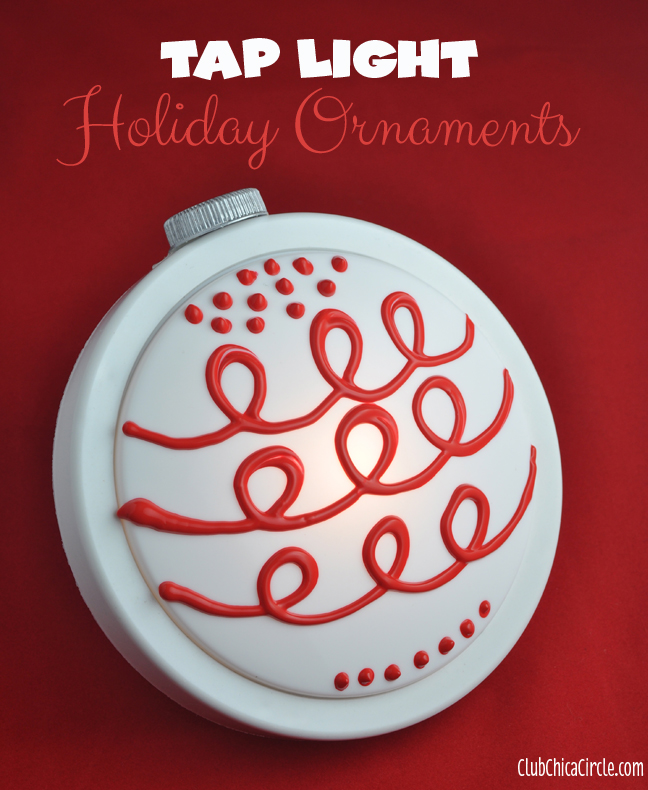 With this cool tap light holiday craft that is!
You  know those tap lights that you can put in closets or storage spaces? The ones that are battery operated that you can attach to a wall with a hook or to a ceiling with double-sided tape.
Well, I found a set of these at my local Home Depot, and knew I had to turn them into cute holiday wall ornaments.
Besides the tap wall lights, I used Americana 3D Opaque Gloss Enamels paint in festive green and true red, and DecoArt shimmering silver Metallics paint.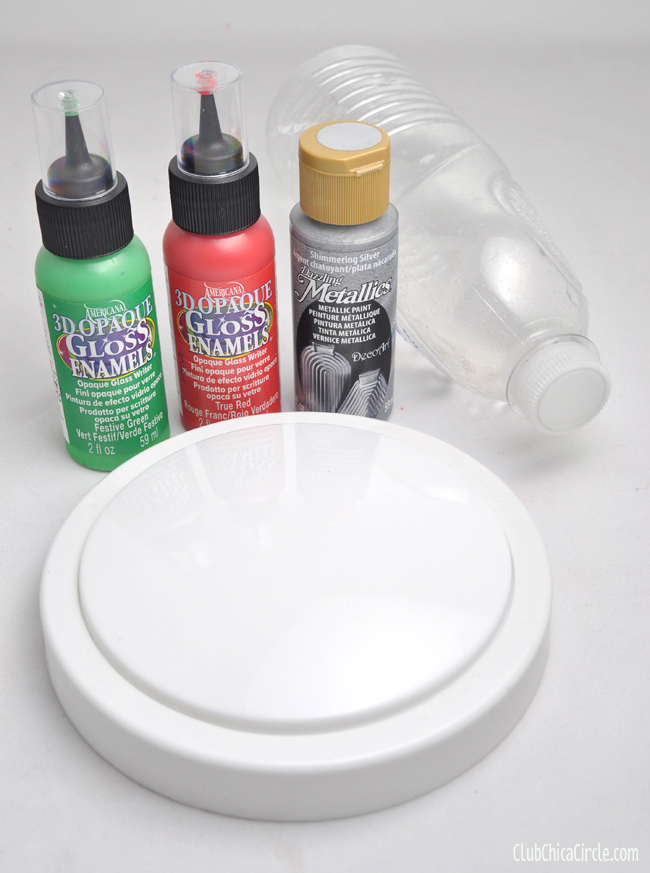 I love the 3D paints because it adds cool dimension, and I like that the colors are rich and vibrant and opaque.
You are not going to be how simple this craft idea is.
Step 1: use the handy tip of the paint bottles to draw in cool designs on the front of the tap light.
Step 2: paint the top of a water bottle silver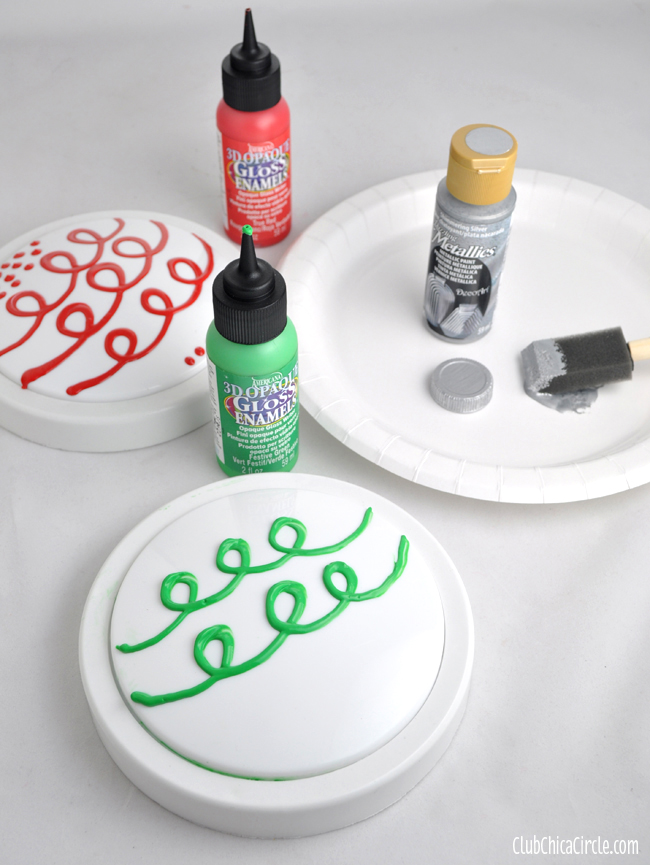 See how 3D the paint is? Super cool, right?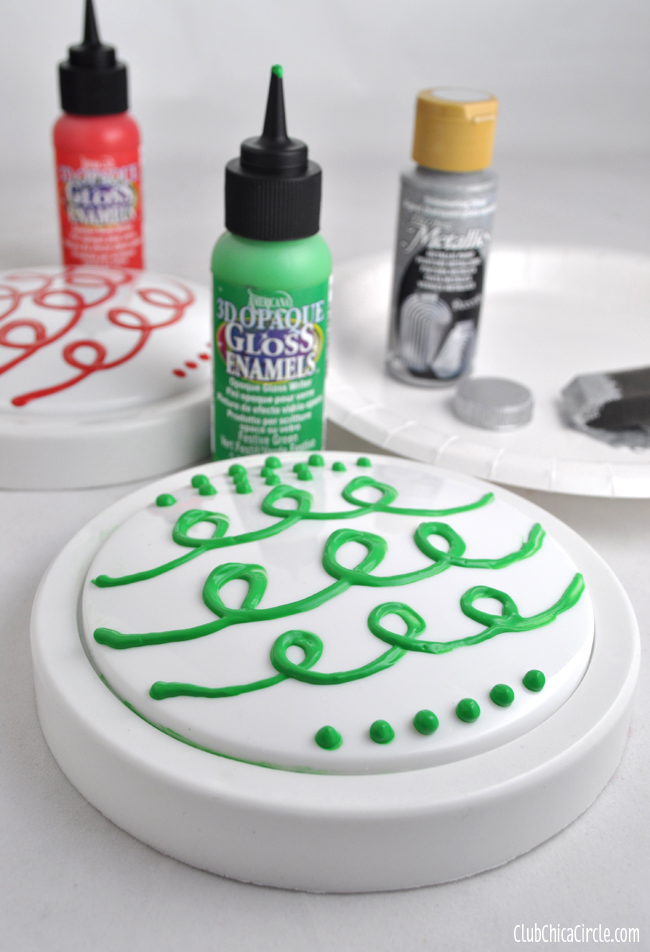 Step 3: let it all dry and then glue the cap of the bottle on the top of the light.
You will know it is the top because of the placement of the hook on the back.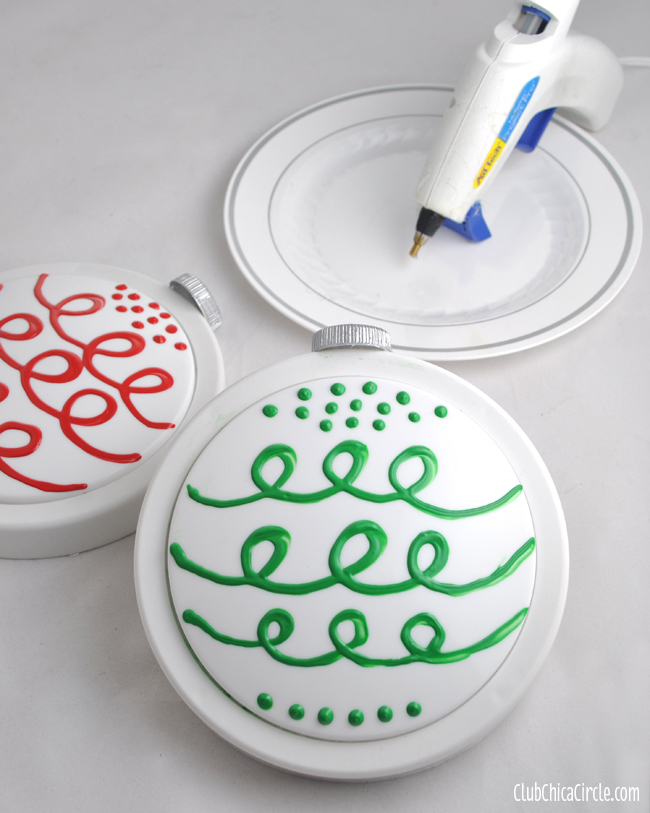 These wall ornaments are light enough to use simple plastic removable clips like these.
I used small removable clips to hang on them on the wall of our mantel.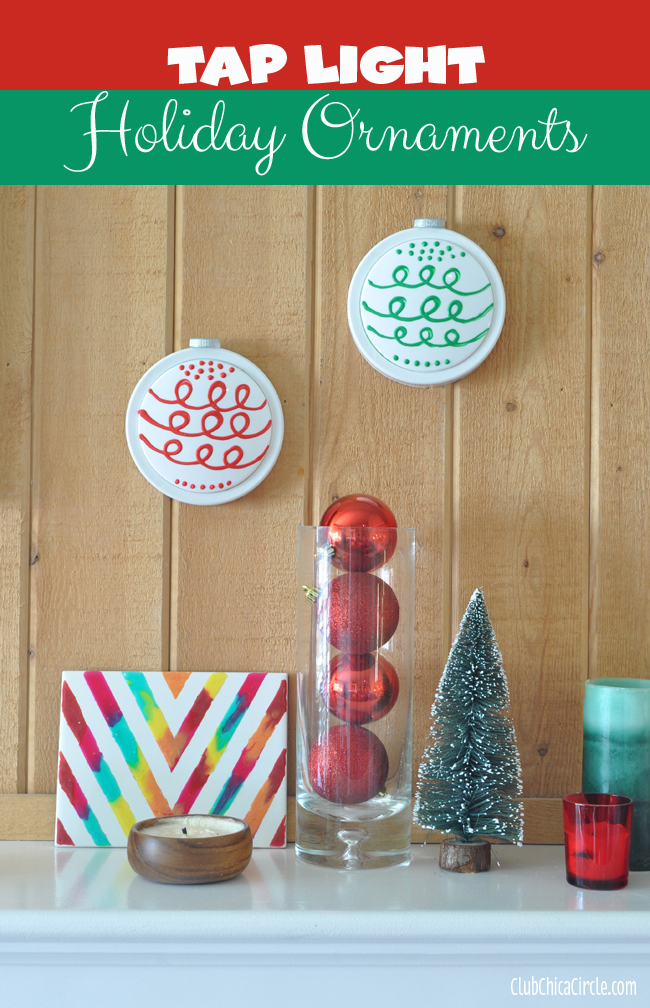 They look so cool both lit up or not.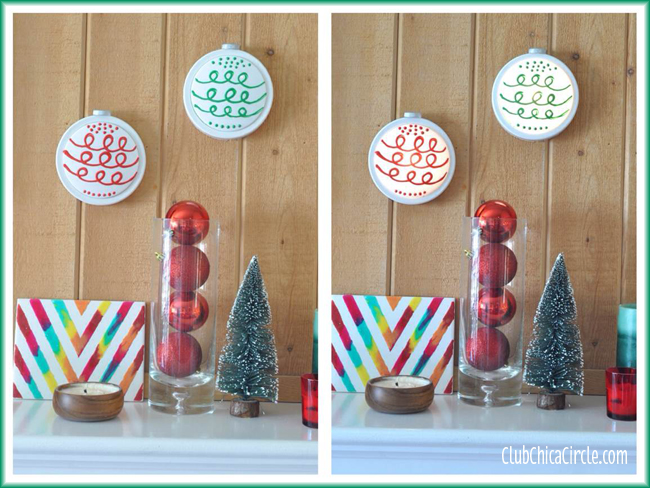 So festive and fun!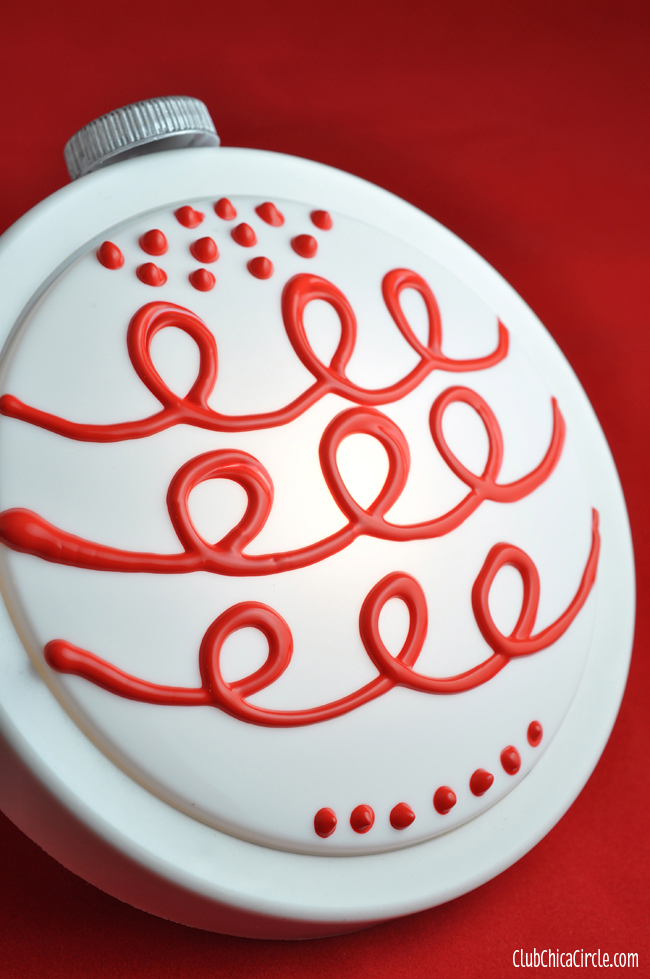 I want to sprinkle my whole wall with them now. Enjoy!
Happy crafting!