My family is so lucky to live in Southern California. I'm originally from the midwest, so there isn't a day that goes by that I don't realize how fortunate I am to be living in such a beautiful area. Being able to enjoy outdoor flowers and foliage year round is a treat. We currently have hanging flower baskets in our backyard, but after awhile they needed to be refreshed.
My super smart husband figured out that it was more cost effective to buy new hanging baskets rather than replace the the insides of them. Once I saw the empty wire frames I knew I had to make something with them. The outdoor chandelier craft was born!
My daughter and I worked together to attach two empty wire flower baskets together with black pipe cleaners to make a globe shape. But, first we filled them with a large string of white holiday lights in the center. We used the kind that we could adjust the "twinkle" factor on the set of lights. I cut the black pipe cleaners into 3 pieces each. We secured the two baskets together, as well as the lights hanging from the top of the now globe-shaped wire frame. This allowed the twinkling lights to hang nicely throughout the frame.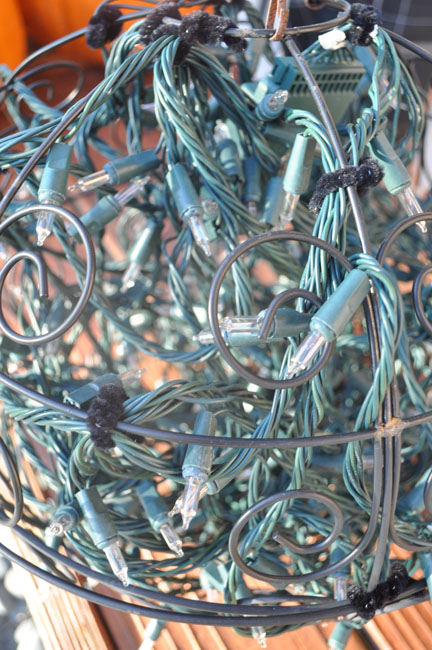 It was that easy!
We reused one of the chain hangers from one of the baskets too, and attached it to the top of our homemade outdoor chandelier. We hung it above our outdoor patio area, and now we can enjoy it year round! Lovely!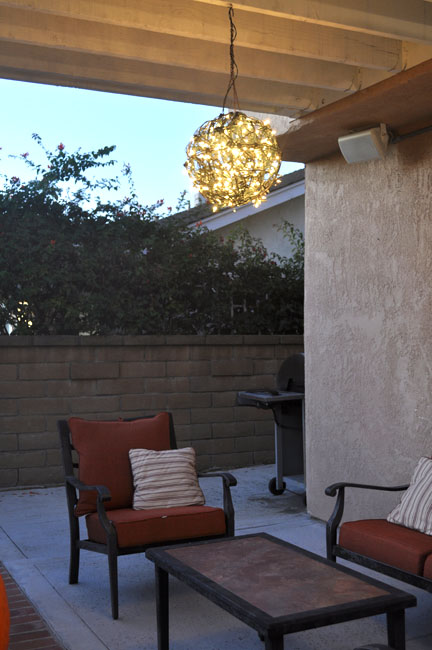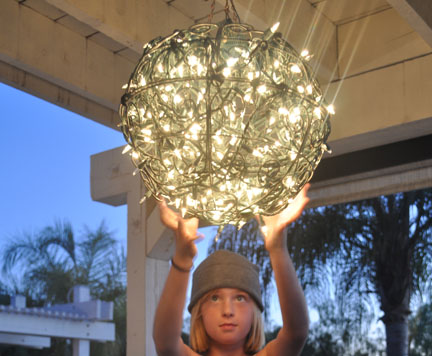 I  love when I can re-purpose something into something beautiful!
Happy crafting!
If you liked this post, and want more, you can subscribe to be on our mailing list here, and make sure to get your free Cupcake Toppers Printables for Every Occasion.

Feeling social? Follow ChicaCircle on Facebook or Twitter, and follow me on Pinterest or Instagram.