Lately my tween has been getting more and more obsessed about her hairstyle in the morning while getting ready for school. I'm thinking this may be a sign of how the middle school and high school years are going to go. I remember when I was her age how important it was to try and look your best when going to school, especially the older I got. Remember the Farrah Fawcett feathered hairstyle?
Anyway, it feels like that now that Spring break is over, the end of the school year is going to be here before you know it. My girl graduates from 5th grade this year, and we even made a special shopping trip over the pick out graduation dresses. It was fun to see her try on some fancy dresses. And with fancy dresses, you need fancy hair right? You know we are always up for some hair experimentation like here when we gave her bangs without cutting a single hair, or here when I tried homemade hair chalk.
Today, I'm sharing another DIY video from "Its Judy Time" on the Blogher TV channel. This time Judy shows you how easy it is to create bouncy full bodied hair using hot rollers. I'm kind of a newbie when it comes to hot rollers. I have used a curling iron before to put curls in mine or my daughters hair, but never hot rollers.
Here is the look that we achieved with hot rollers on her hair:

Basically, you section off hair, roll in hot rollers away from your face, and let it set for about 15-20 minutes before taking out the rollers.
My girl worked on some homework while waiting for the hot rollers to cool.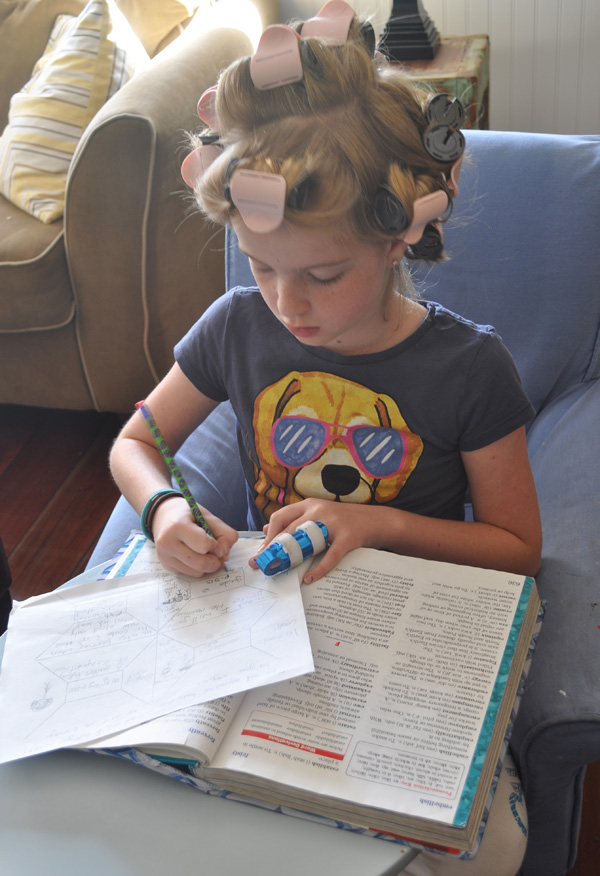 We loved how bouncy her hair was after taking the rollers out. She took it a step further and styled her hair in cute pigtails. I have to say, it kind of reminds me of the Cindy Brady hairstyle. = )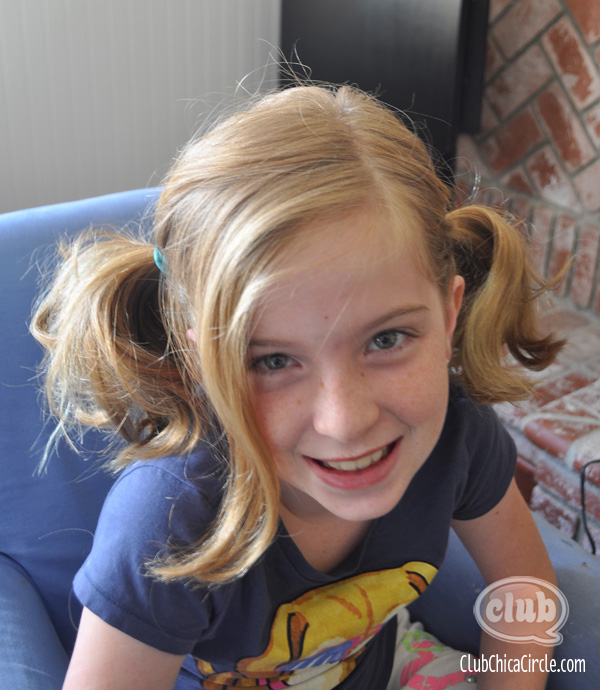 Here is the how to video from It's Judy Time that shows you how easy it is to use hot rollers on your own hair.
Don't forget to watch until the end of the video and enter to win $100, $250 or more!
Sweepstakes rules:
http://www.blogher.com/hair-sweepstakes-offical-rules-week-1
Prizes & Promotions page on Blogher.com:
https://www.blogher.com/blogher-tv-weekly-hair-style-sweepstakes
Enjoy the DIY video. Hope it is helpful!
Happy hair crafting!
If you liked this post, and want more, you can subscribe to be on our mailing list here.
Feeling social? Follow ChicaCircle on Facebook or Twitter, and follow me on Pinterest or Instagram.