Today's post is a crafty experiment – not with the usual subjects, like my glue gun, or trying to cook up something new like how to make your own Borax crystals. This time we were experimenting with my tween's hair.
I recently saw this DIY video from "Its Judy Time" on the Blogher TV channel. She shows you how create bangs, or "fake a fringe" as she puts it, in her easy step by step video. My girl has the type of hair that you die for. I go to the salon to try and get a little bit of what is her natural strawberry blonde color with natural highlights. Most days, she can usually roll out of bed and not have to even put a brush through her hair. Darn her! = )
She loves to experiment with different hairstyles, but she hasn't had bangs for years now. We were shocked at how different she looked with bangs again! It was fun to try this new hairstyle without having to cut any hair at all.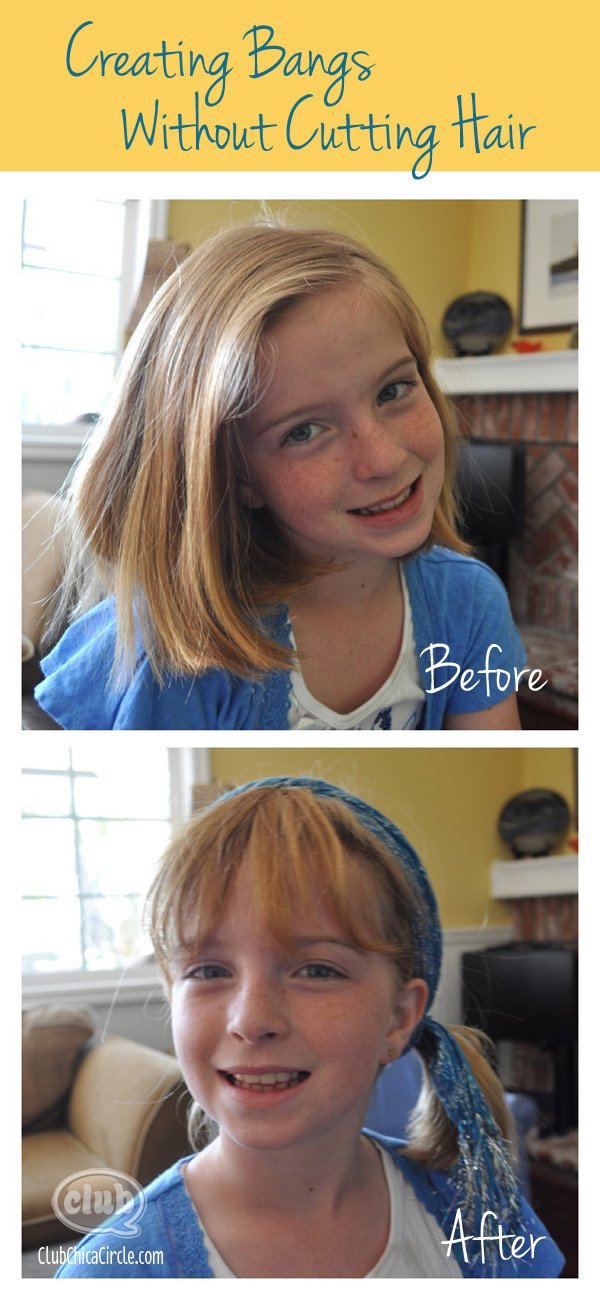 Here is the how to video from It's Judy Time that shows you how to get this look yourself:
Oh and don't forget to watch until the end of the video and enter to win $100, $250 or more!
Sweepstakes rules:
http://www.blogher.com/hair-sweepstakes-offical-rules-week-1
Prizes & Promotions page on Blogher.com:
https://www.blogher.com/blogher-tv-weekly-hair-style-sweepstakes
Happy Friday and Happy Crafting!
If you liked this post, and want more, you can subscribe to be on our mailing list here.
Feeling social? Follow ChicaCircle on Facebook or Twitter, and follow me on Pinterest or Instagram.