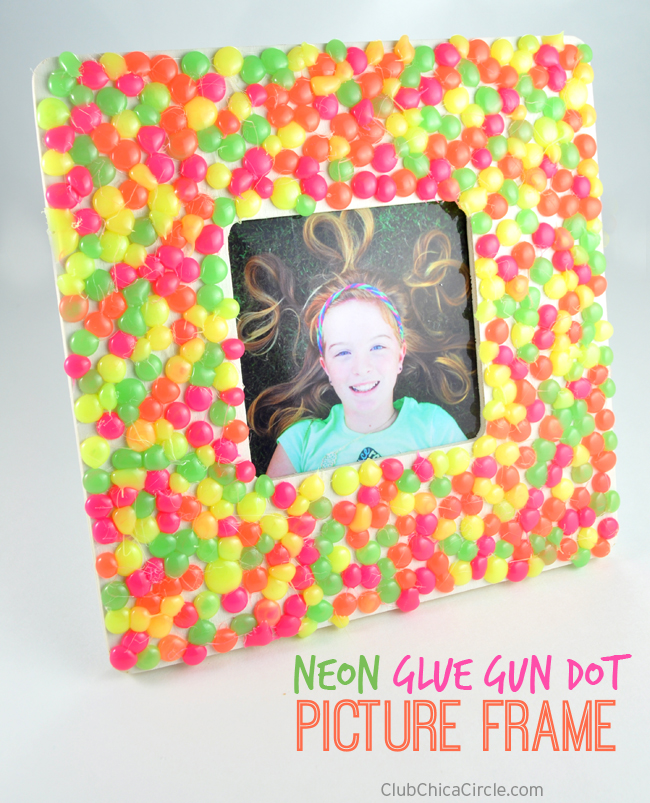 If you are like me, you use your glue gun for almost every crafty project. I've even taught my 13 year old daughter the beauty of the glue gun. She often heats it up for her own crafty creations.
Normally, I use it only to glue items together, knowing the the glue dries pretty instantly, and that ideally it won't be seen.
But after recently perusing the Ad Tech booth at the most recent Craft & Hobby Association Mega Show and discovering glue gun sticks in more than your normal clear stick, I knew these just had to be seen! I came home with samples of their Glow in the Dark glue sticks, Neon glue sticks, and Glitter sticks.
I went straight for the Neon glue sticks to make this cool colored frame.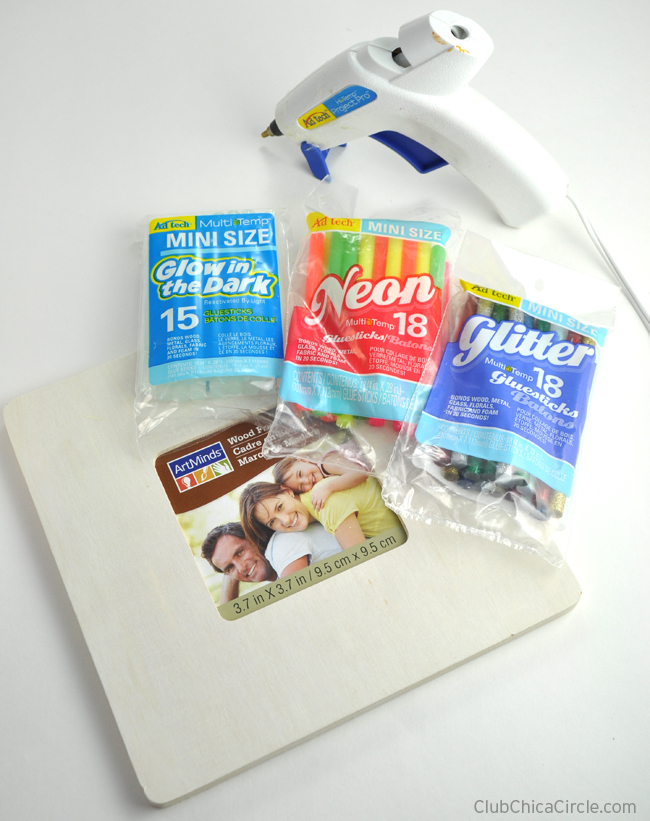 No joke, this craft was so easy to make, and I love how it turned out! I used a plain wood frame that I found at my local Michaels, my glue gun and, of course, the neon glue sticks.
I simply loaded my glue gun with one of the colored sticks, and as they needed to be replaced, I switched off between the four fun neon colors. I squirted random glue gun dots all around the frame, until I had filled up the whole front of my frame with colored dots.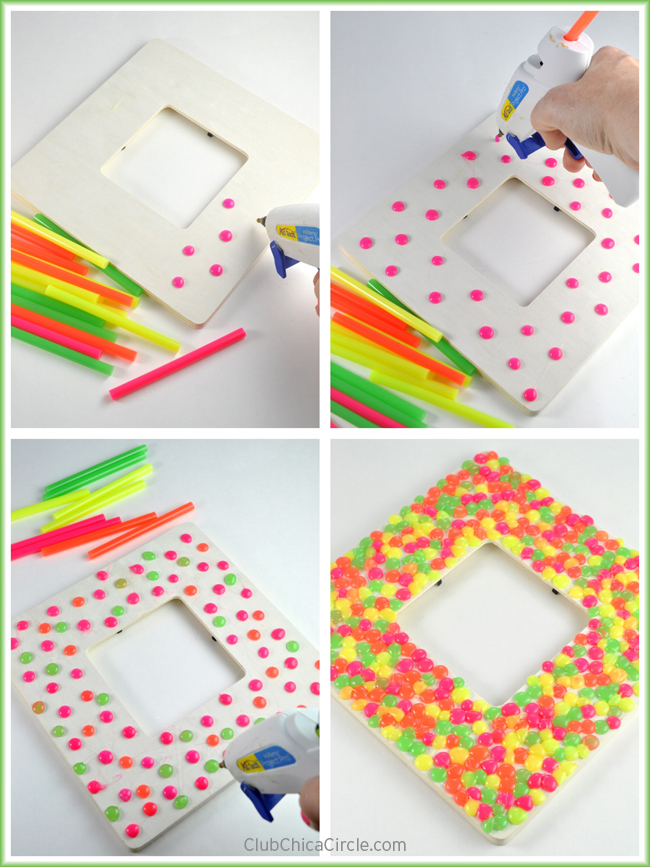 And true to form, the glue gun dots dry almost instantly. I used the whole package of 18 glue sticks to make this fun frame.
Also true to form, I did have some glue gun strings to clean.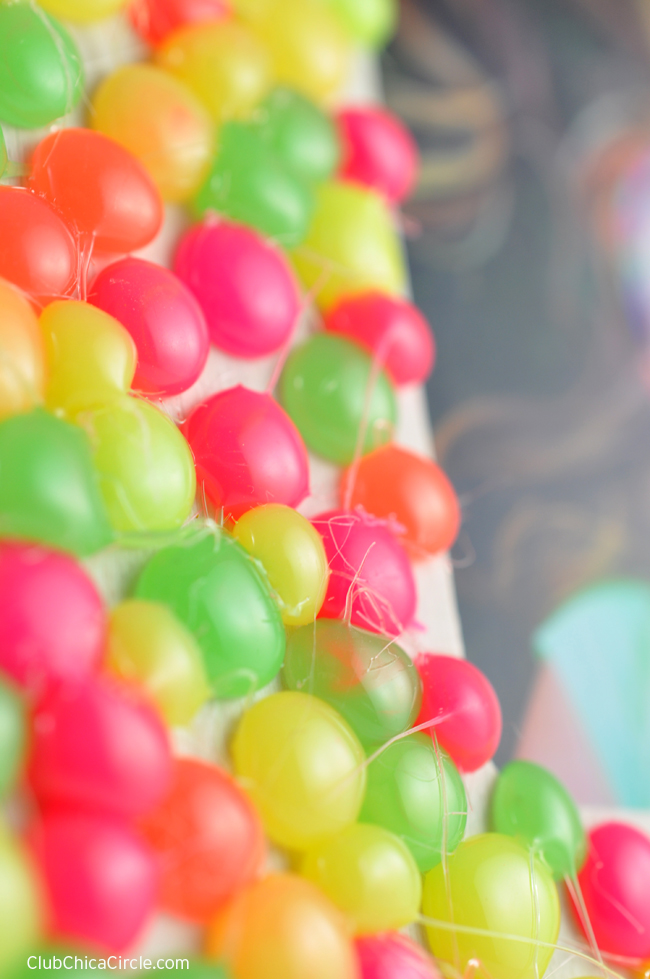 After I knew all of the dots were dry and set, I rubbed my fingers along the top to remove the glue gun strings.
I filled my frame with one of a fun picture of my girl, and now it is a great pop of color in my office.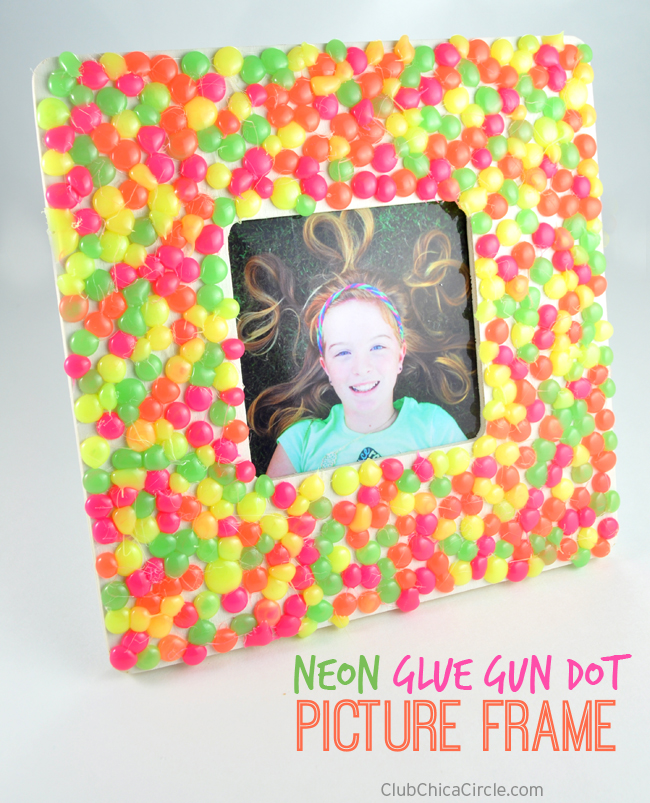 Love it!
This would make a great Mother's Day gift idea too.
You may also enjoy this past project, where I created enamel dots with my glue gun, but colored them with nail polish on the backs of them.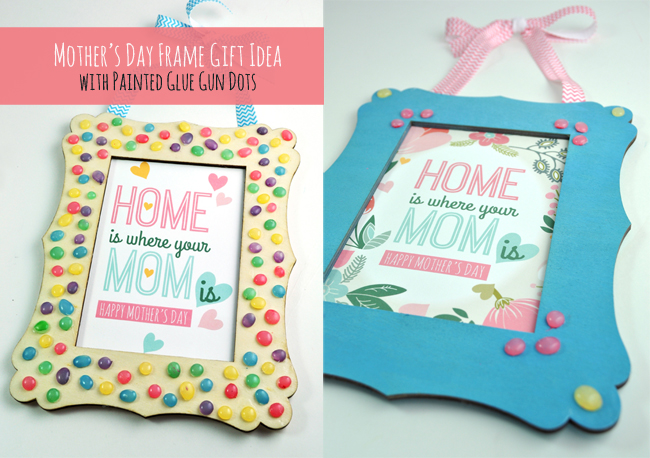 Mother's Day Frame with Homemade Enamel Glue Gun Dots and Free Printable.
Enjoy