It's that time of year where the iconic, brightly colored, bunny and chick Peeps make their appearance known in many different ways. I can't tell if people are crafting with them more than actually eating them. Are you a Peeps eater or a Peeps crafter? or both?
I have seen a Peeps topiaries or wreaths. And I have seen them incorporated into yummy looking recipes like S'mores or cupcakes. Last year, we had fun making our own homemade Peeps-inspired marshmallow treats. And I always love seeing the Peeps creativity come out in the annual Washington Post Peeps Diorama contest. In honor of this colorful sweet treat, we made our own Peeps candy houses.
We never got a chance to make gingerbread houses over the holidays, so I thought this would be a perfect afternoon craft to get us in the Spring spirit. I picked up a variety of supplies at the store to make our own candy house dioramas. We used graham crackers, pretzels (rods and sticks), and marshmallows (big and small) for the basic building blocks. My tween had a friend over for the afternoon, so I gave each of them a letter sized piece of foam board that I wrapped in parchment paper. I set out a variety of plates filled with different candies like M&Ms, jelly beans, and gummies to use as decorations.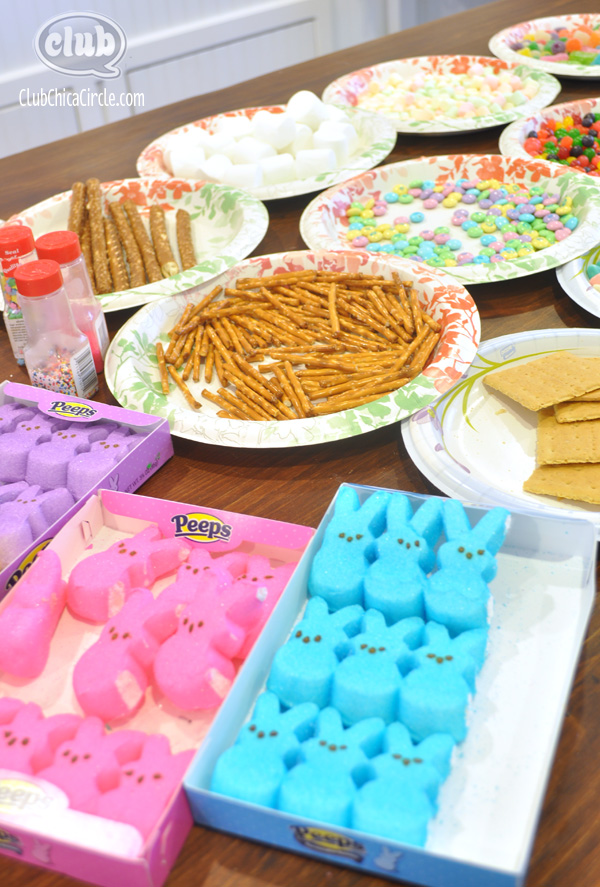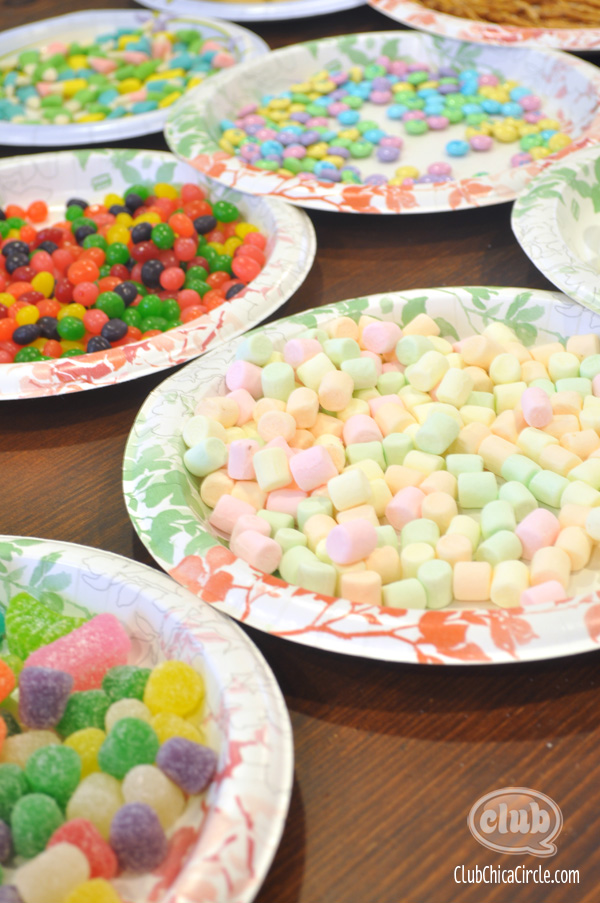 I melted some pink candy melts in a small bowl, and we used it as the "glue" for each of our structures.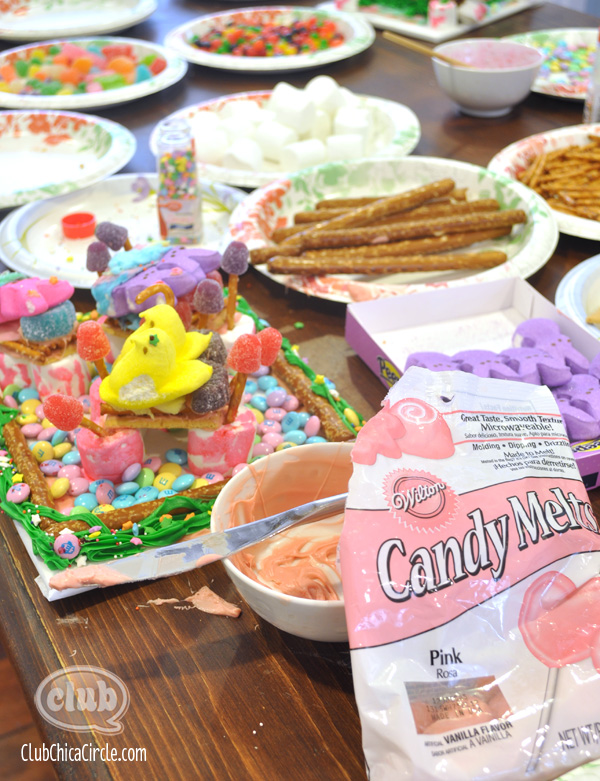 We would spread it on a pretzel, graham cracker or marshmallow if we wanted to attach them together to make a structure or add candy to them. For instance, my daughter's friend decided to make a bedroom themed candy room, and made cute four-poster beds with pretzels and marshmallows. She used gummies for pillows and cotton candy for comfy comforters. She would assemble each bed, and then put into the refrigerator for about 5 minutes to set up and harden.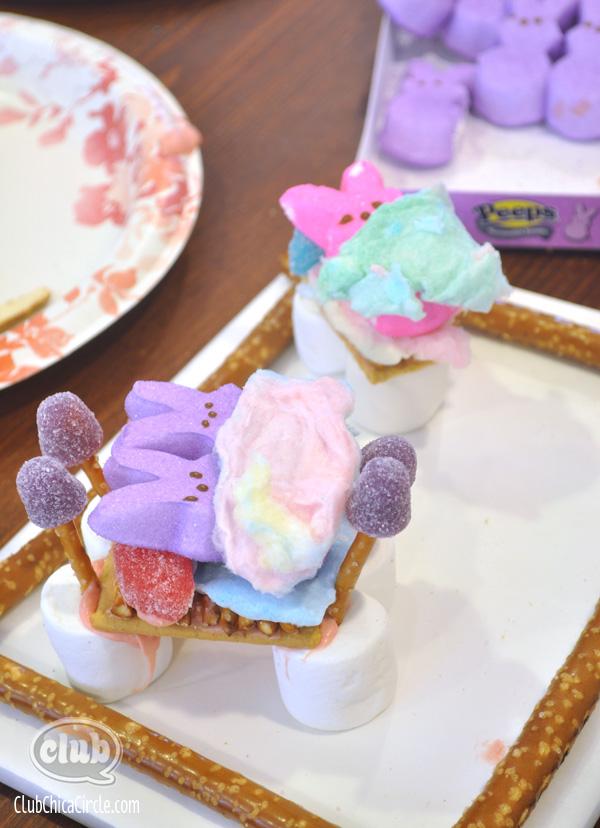 My girl went for more of a living room theme, with a fluffy marshmallow chair and ottoman, complete with a graham cracker tiled floor. We also used a can of green frosting to add grassy details around the edges of each house.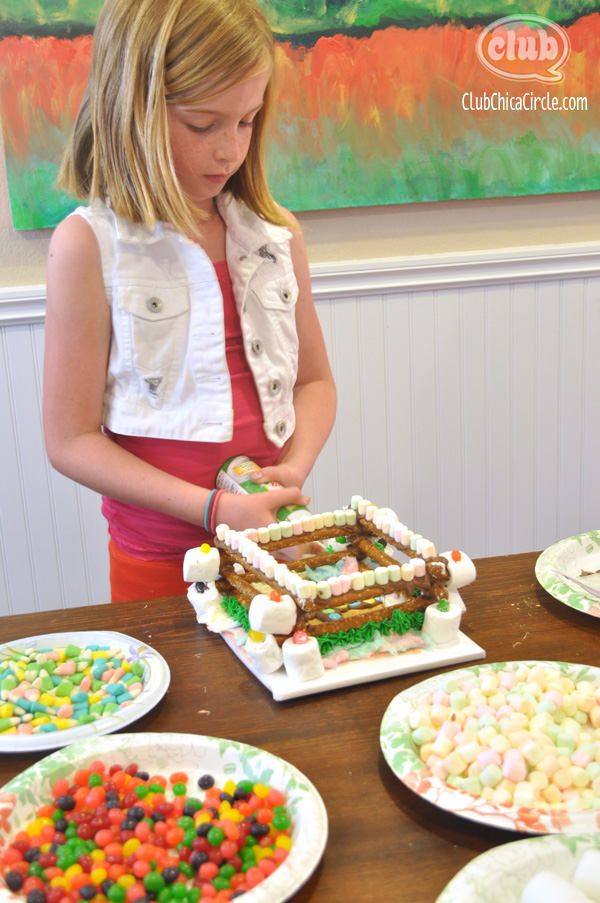 I caught the girls many times sampling the sweet building materials. = )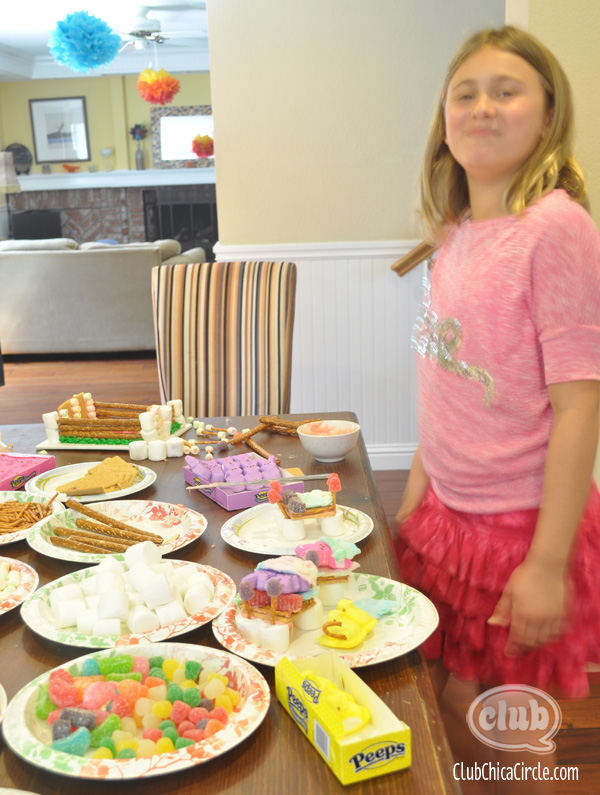 Another detail we added at the end, was to paint designs onto the marshmallows with a little watered down food coloring and a clean paintbrush.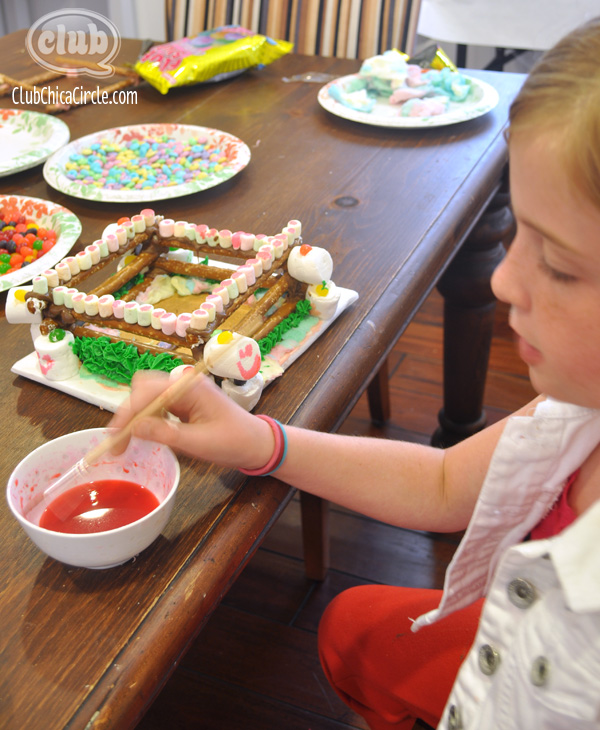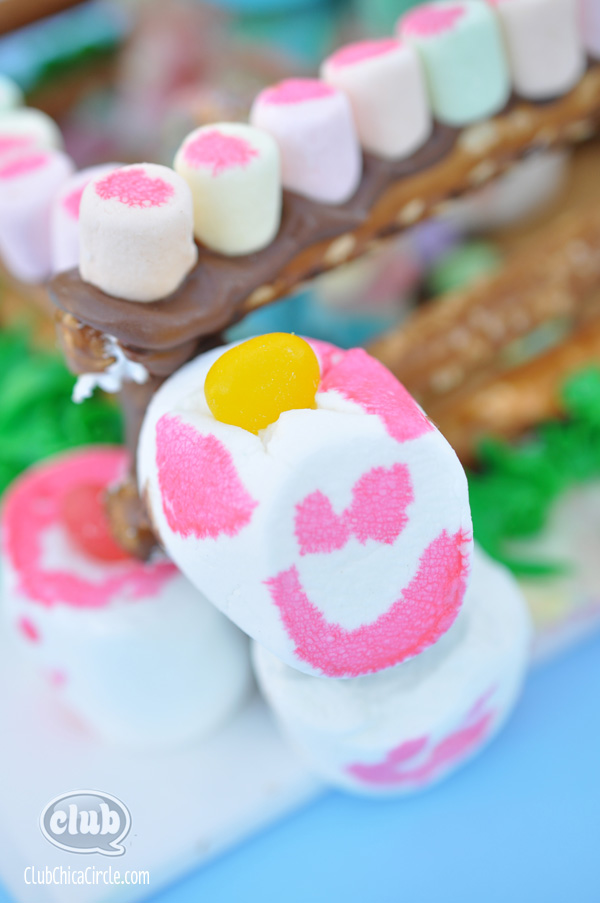 And of course, I couldn't let the girls have all the fun. I couldn't resist joining in and making one of my own candy house designs. I went for a tea party theme. I love that we all had the same materials to work with, but each of us came up with our own unique candy house diorama creation.
Check out our candy house masterpieces: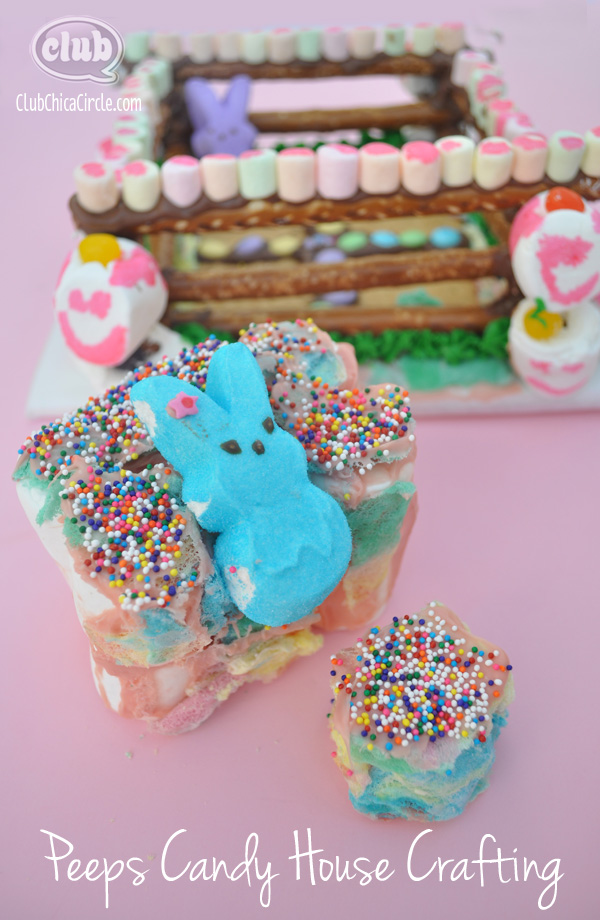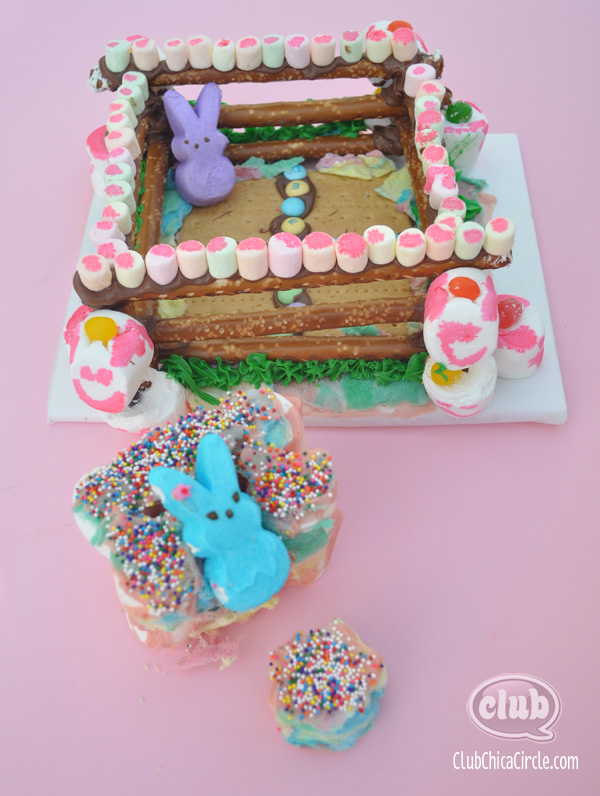 Don't you love the M&M candy floor, and the flower barrette sprinkles on the "girl" Peeps?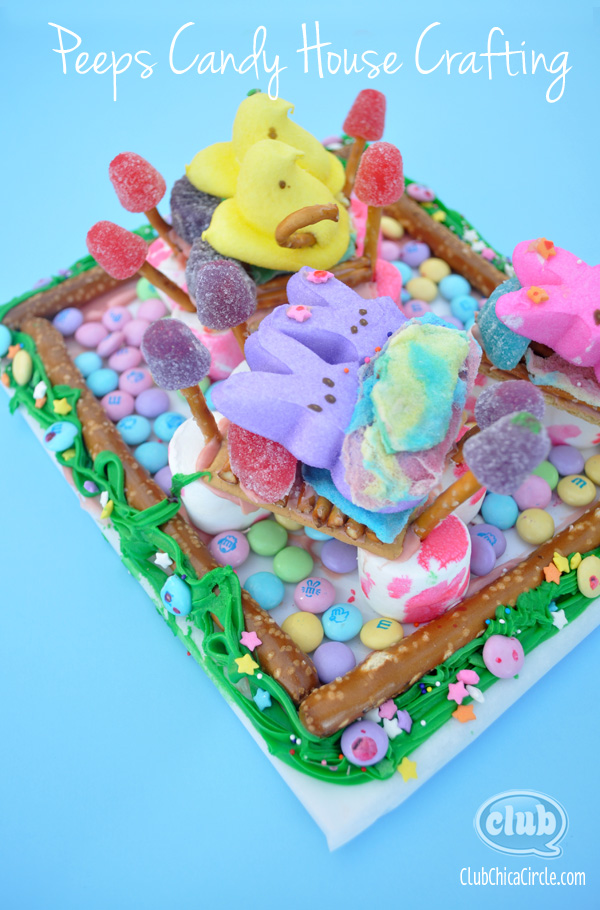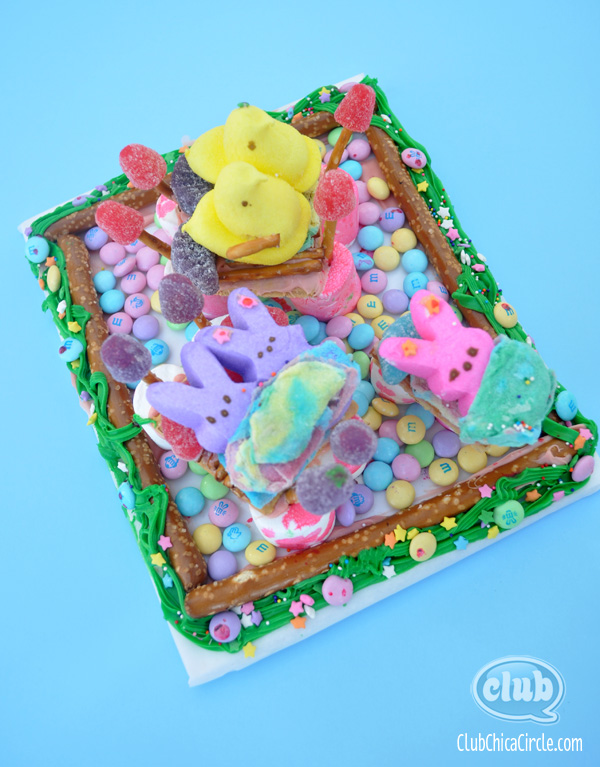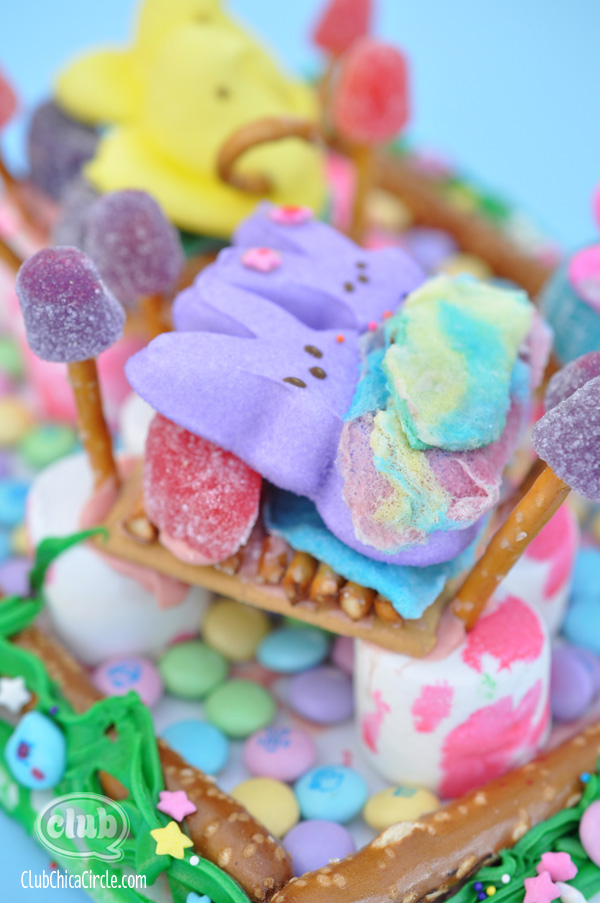 Tea, anyone?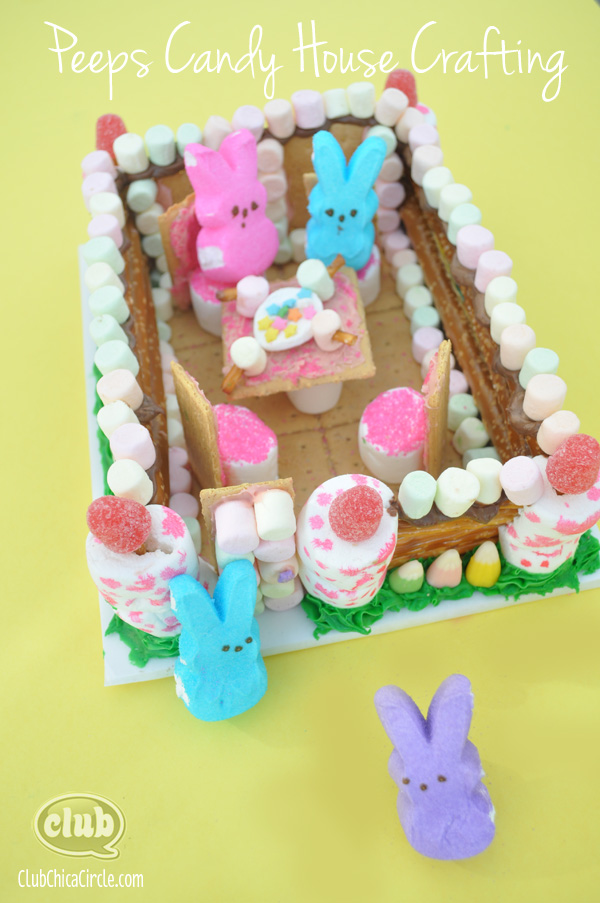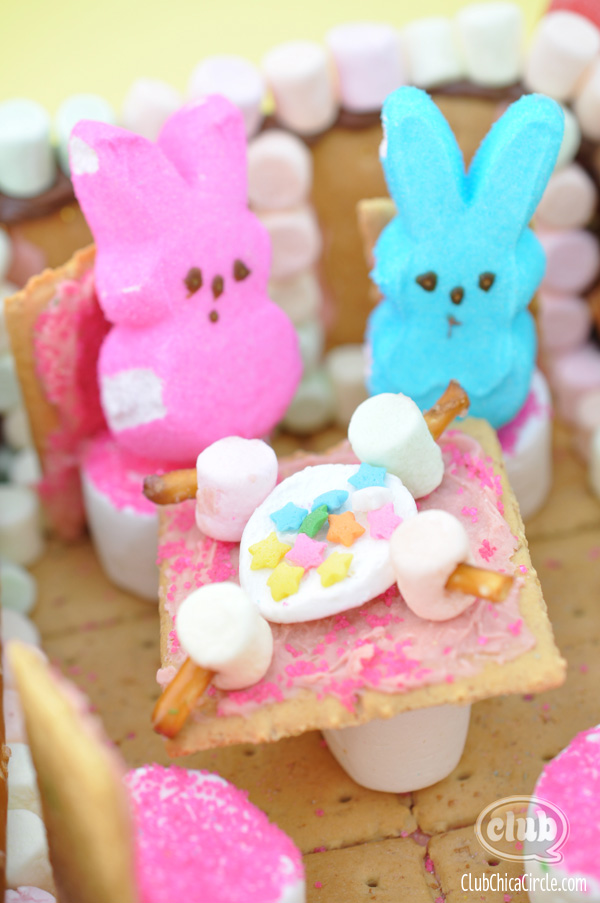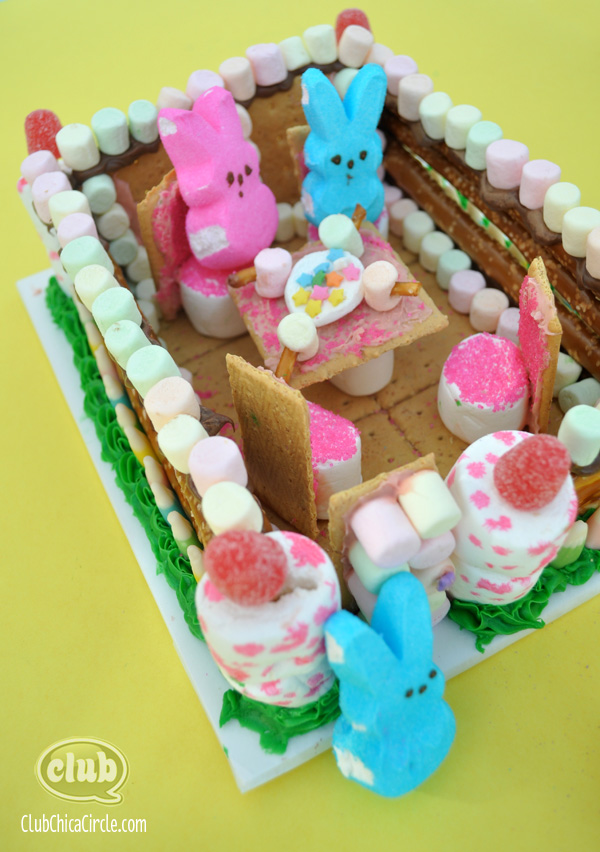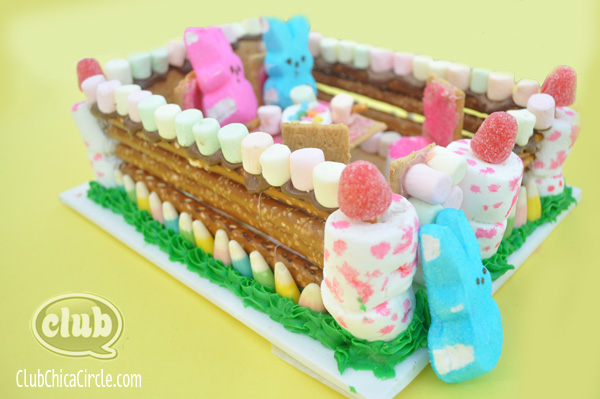 If you are looking for a fun afternoon Easter or Spring craft idea, get some candy and some Peeps and get building. We had a blast making our own Peeps candy house dioramas.
Happy crafting!
If you liked this post, and want more, you can subscribe to be on our mailing list here.
Feeling social? Follow ChicaCircle on Facebook or Twitter, and follow me on Pinterest or Instagram.