My tween likes to laugh at my drawings (in good fun) which are barely a step up from stick figure drawings. Thankfully, her art skills have been more influenced by my husband (her dad) and my sister (lead Crafty Chica here at Club ChicaCircle). As part of my art education, she showed me how easy it is to create a 3D drawing with 3 materials and 3 easy steps.
Three Materials: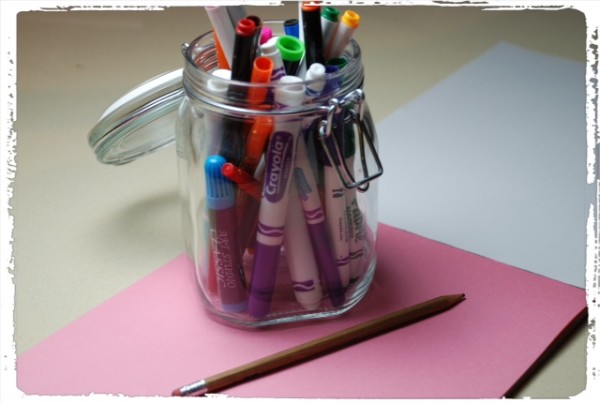 Step 1:  Draw your shape outline with a pencil
A hand outline works great – but try different shapes like circles and triangles.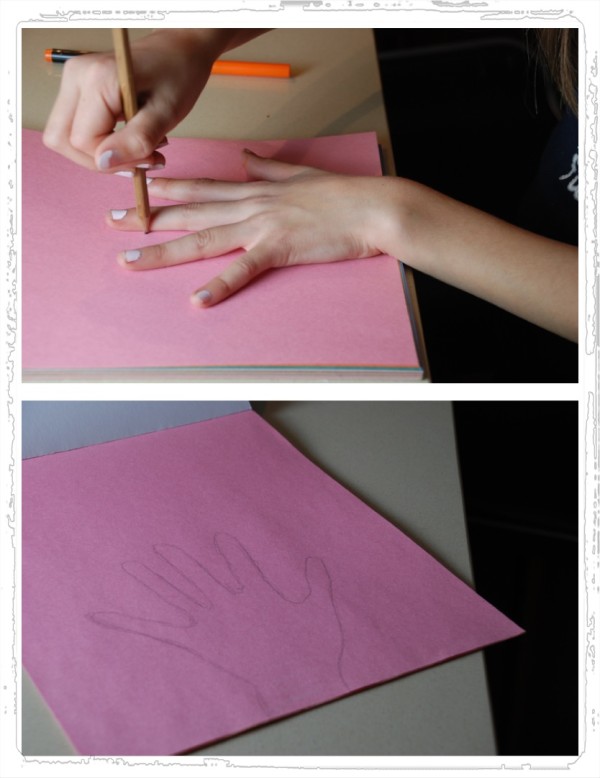 Step 2:  Draw straight lines – with a 'bump' when crossing over the outlined shape
You can use multiple colors for the lines.

Step 3:  Amaze your friends!
3D drawing is more fun when you can share!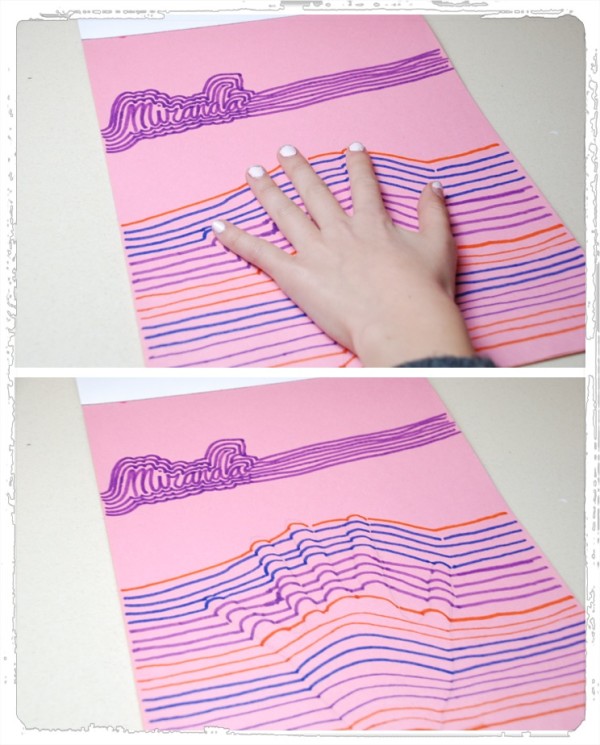 Happy drawing everyone!
If you want to see some really amazing 3D artwork – check out this Pinterest board collection from Drawdrawdraw.
If you liked this post, and want more, you can subscribe to be on our mailing list here.
Follow Lynnee's boards on Pinterest