When my girl recently turned 11, one of the fun crafts the girls did at her spa sleepover party was to make homemade lip gloss. The recipe is super easy and perfect for a group of girls! This simple craft was a perfect spa party activity.
All you need is a jar of Vaseline and flavored, no-sugar added, Kool-Aid packets to make this cool craft. I used the 3.75 oz jar of Vaseline. This size jar of Vaseline made 12 individual lip glosses—two per girl.
The girls will also need an empty container to put your homemade lip glosses into. I found small, screw-top, colorful empty containers at Walmart in the travel section of the beauty aisle.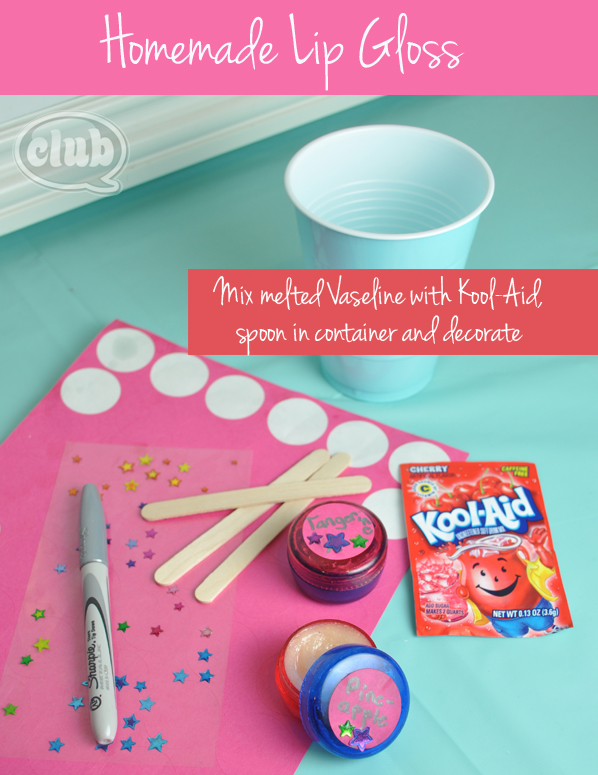 Each of the girls at the party received two empty containers and two plastic cups, along with craft sticks, to mix their lip glosses in. Then, I let them each pick two different flavors of Kool-Aid.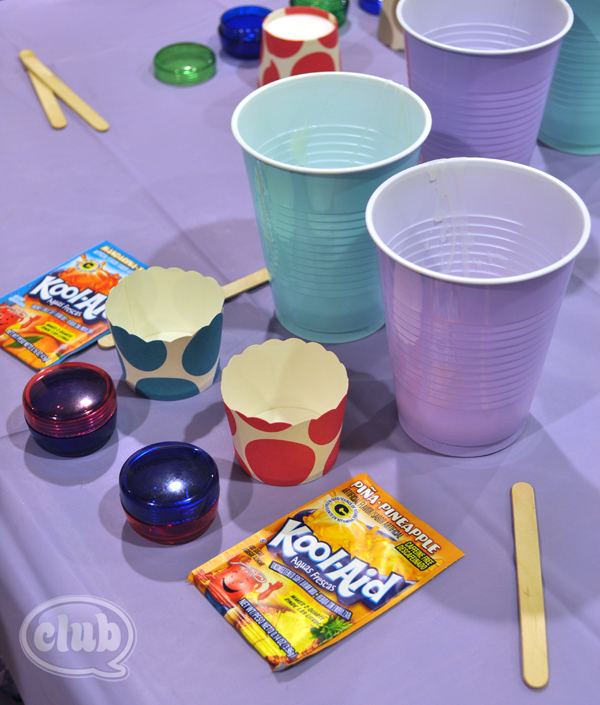 I spooned the Vaseline into a microwave-safe bowl and microwaved it in 1 minute intervals. After each minute, I stirred it until it was liquid form.
CAUTION! The bowl and the Vaseline get really, really hot. Make sure an adult handles the melting part!
Then I evenly divided the liquid Vaseline mixture into separate plastic cups. The girls then added some of the Kool-Aid pack to it and stirred it together with the craft sticks. They used about 1/2 envelope pack per lip gloss.
While mixing, it turns back into gel form pretty quickly. Then the girls scooped the homemade flavored lip gloss into containers, using their craft sticks as spatulas.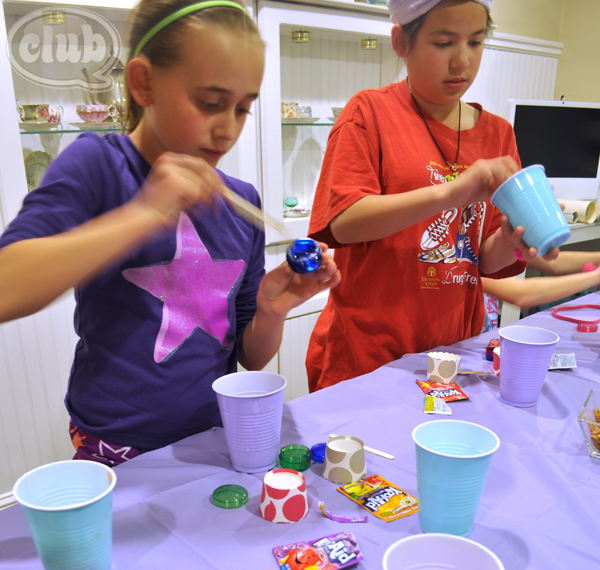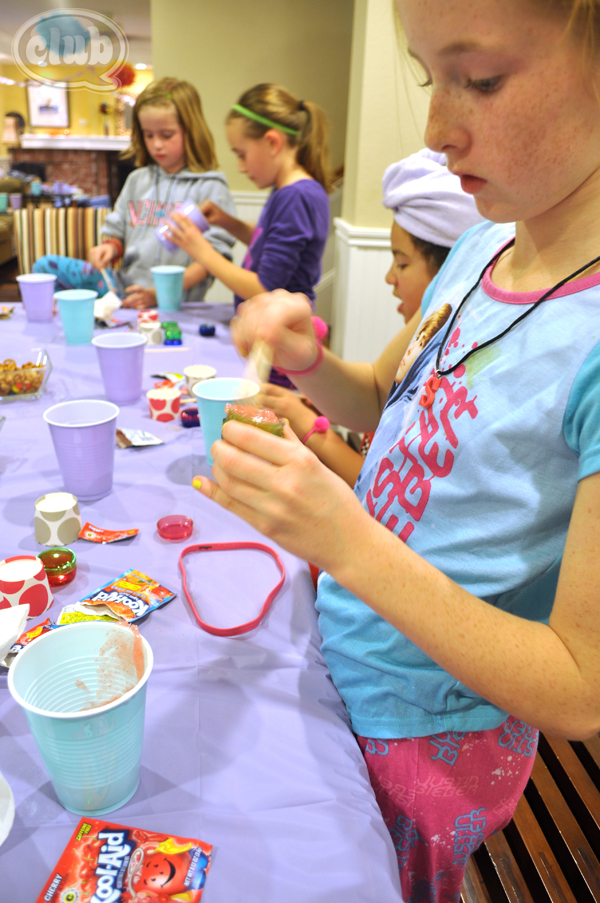 I laid out small 1″ circle sticker labels on the table, along with decorative stickers and Sharpie markers. The girls labeled their lip gloss containers with the stickers and decorated them to their liking.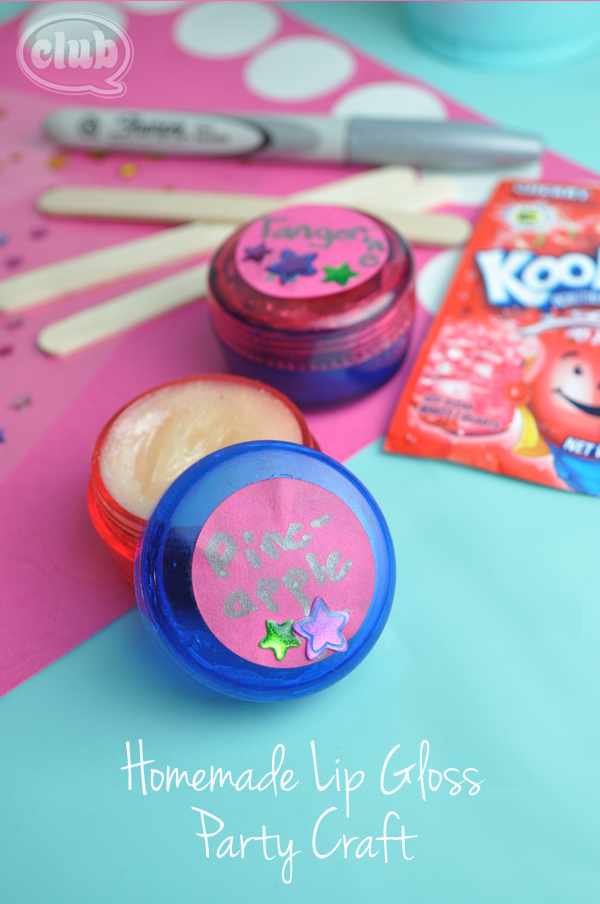 Now, my daughter carries her homemade lip gloss everywhere she goes. It was a huge spa party hit!
Some other ideas for flavoring your lip gloss are to try cocoa for a chocolate flavored delight, or vanilla extract for a yummy vanilla balm.
Try making your own fruity-flavored lip balm with your tween.
Here is another great girl's slumber party craft idea. I love these cool braided t-shirt headbands from Crafts by Amanda!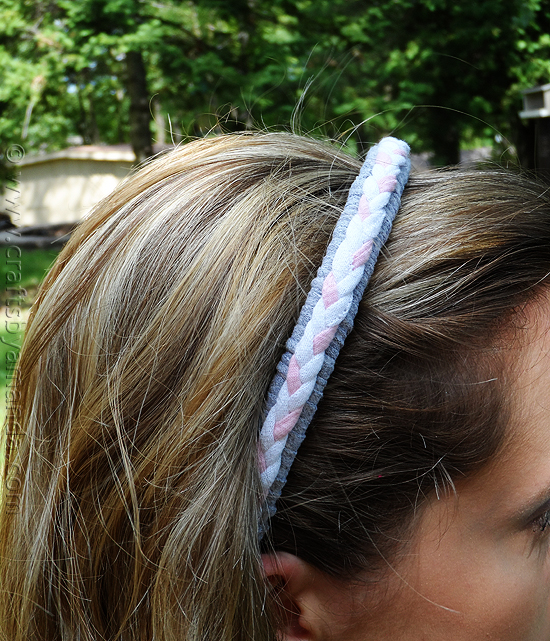 Enjoy and happy crafting!
If you liked this post, and want more, you can subscribe to be on our mailing list here.
Feeling social? Follow ChicaCircle on Facebook or Twitter, and follow me on Pinterest or Instagram.
Save