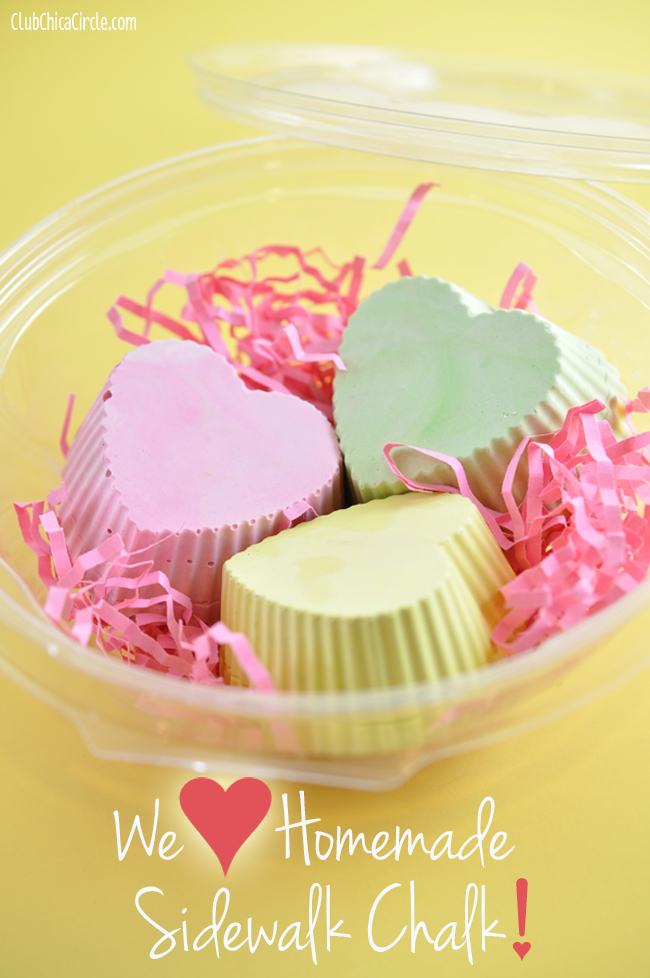 Recently, we had a few days that felt like summer here in Southern California. My girl has been playing outside in the neighborhood with her friends, riding her skateboard, or trying out her new roller blades that she just got for her 11th birthday. Of course, today in SoCal, it is rainy and cold, but needless to say, we are definitely getting Spring Fever.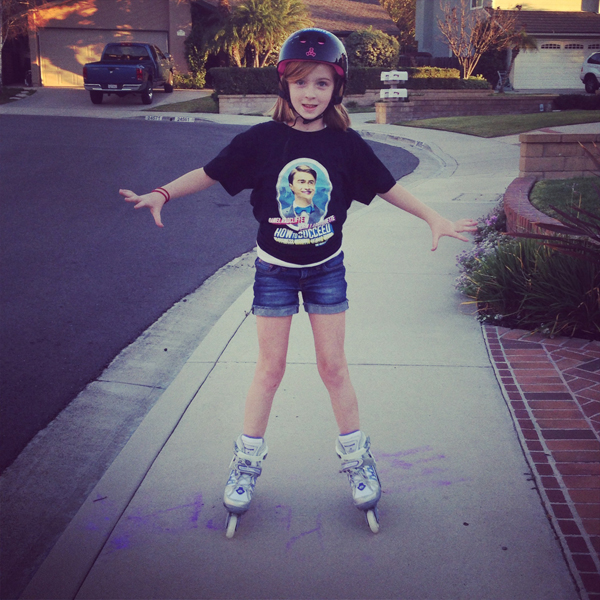 I realized that they had turned the street in our cul-de-sac into what looked like a racetrack. You see, the kids in the neighborhood had taken turns drawing stripes down the street with sidewalk chalk while sitting on their skateboards. My girl was complaining about her fingers getting scratched by the road since the sidewalk chalks were so small. I started researching how to make our own homemade sidewalk chalk.
I love crafty concoctions, like the borax crystals or homemade bath bombs we recently made . It is actually really simple to make sidewalk chalk. It's just a little messy. It makes for a perfect outdoor weekend craft idea, though.
All you need to make your own sidewalk chalk is:
We also used plastic cups to mix in, and plastic knives to mix with. That way, we just threw away the cups and knives after we were done instead of trying to rinse them out.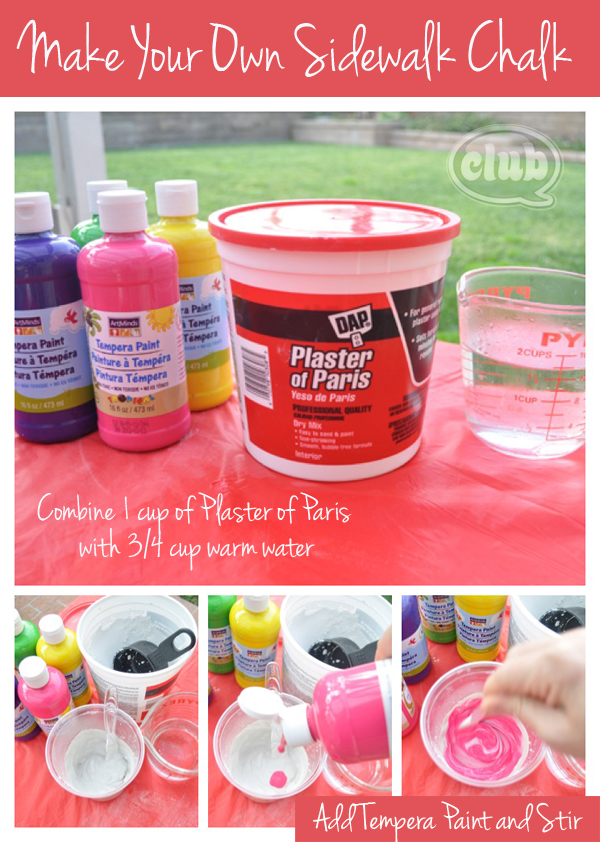 We mixed 1 cup of Plaster of Paris with 3/4 cup warm water first. Then we added a couple squirts of tempera paint and stirred.
Note: don't add too much paint, it will change the consistency of the chalk, and will crumble easy. A couple of squirts, or no more than 2 teaspoons will work fine.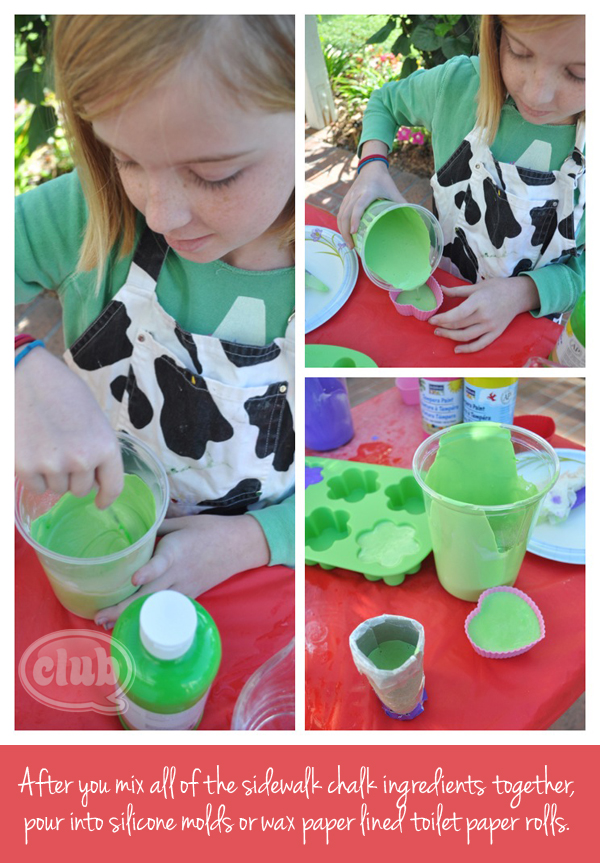 We used a separate cup per color, and then poured into shaped silicone molds like flowers or hearts and toilet paper rolls that we had lined with wax paper first. For the toilet paper rolls, we also created a base by taping off the bottom with duct tape.
Then they just needed to dry. They were hard and ready to pop out of the molds within a couple of hours.
Although, the toilet paper rolls made nice thick sidewalk chalks, we thought they were the hardest to peel away from the rolls.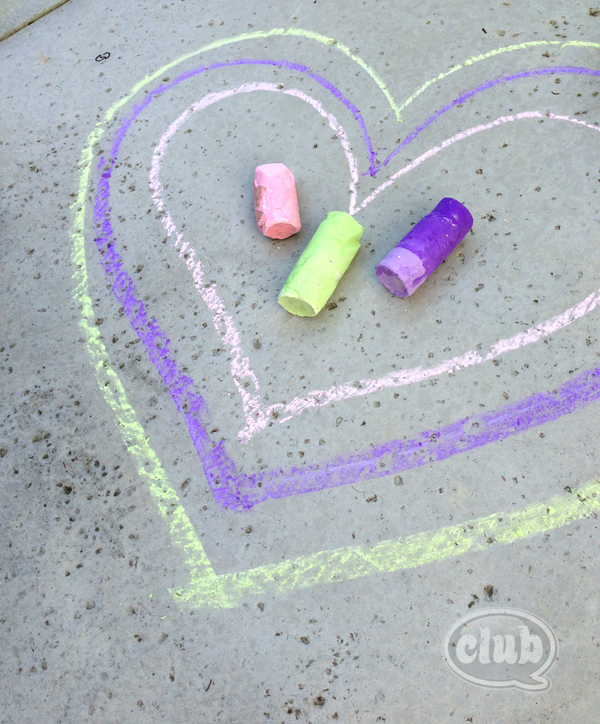 We actually preferred the silicone mold chalks. They popped out really easily, and the molds cleaned up beautifully.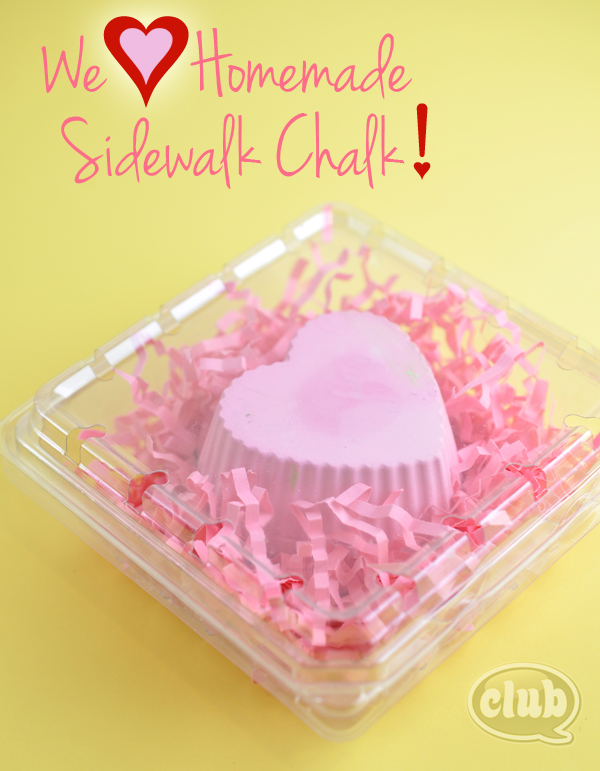 Once I saw the Spring colored chalks and how cool they looked as shapes, I knew they would make great Spring Easter basket gifts. I used recycled plastic containers that I removed the labels from, and added Easter grass or gift wrap shredded paper. For instance, the photo above and below are recycled raspberry containers.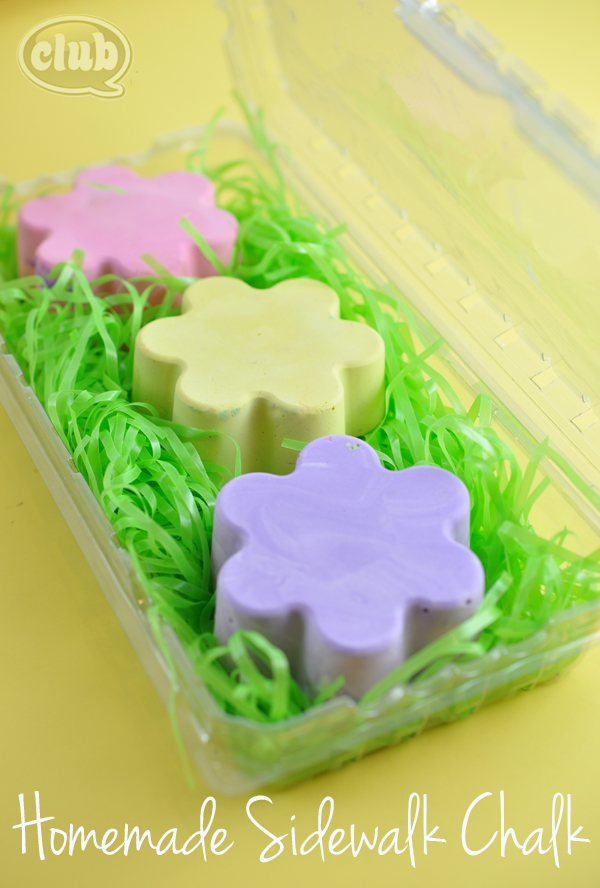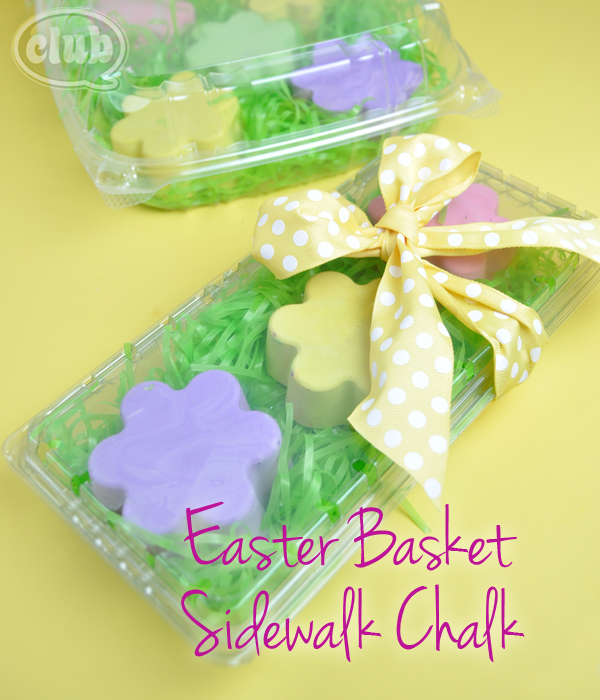 Try dressing up your containers with some pretty ribbon, or place right into Easter baskets for fun Springtime gift idea.
Next time you have a sunny day outside, have fun making your own homemade sidewalk chalk.
Happy crafting!
If you liked this post, and want more, you can subscribe to be on our mailing list here, and make sure to get your free Cupcake Toppers Printables for Every Occasion.

Feeling social? Follow ChicaCircle on Facebook or Twitter, and follow me on Pinterest or Instagram.