I'm into crafty experiments lately, and when I saw this post for homemade bath bombs from one of favorite fellow bloggers, I knew I had to try it out. For the holidays, my daughter and I made "Keep Calm and Carry On" themed gifts with lavender bath salts to her teachers. For Valentines Day, we are going to keep going with that de-stress theme with a jar of heart-shaped homemade bath bombs in a jar.
The homemade bath bomb recipe is a pretty simple one. All you need is baking soda, citric acid, scented oil of choice (I used , and water in a spray bottle. Citric acid was the only ingredient I didn't have readily at home. I ordered mine on Amazon, but you can usually find it at your local health food store as well. I bought the value sized baking soda so that we could make lots of different batches. An optional ingredient is food coloring of choice to make tinted bath bombs.

Here is the recipe ratio we used in our bath bombs:
1/2 cup baking soda
1/4 cup citric acid
1 tablespoon of massage oil
The first step is to mix the baking soda and citric acid in a large mixing bowl with a whisk. Then add the oil and mix again really well with the whisk.
Then the next step is the trickiest one. While my daughter mixed with her hands, I spray water into the bowl. The chemical reaction of the "fizzing" happens when water hits the mixture, so you don't want to add too much at one time. I sprayed about 10-20 squirts in the bowl, until we got a nice clumpy consistency and it could hold a shape when squeezed together. That's as complicated as it gets.
The final step is to press into silicone molds. I have been collecting some great ones that I found in the dollar bin at Target. Make sure to compact the mixture into the mold as much as possible. The mixture might expand a little bit in the mold while you are working but that is ok.
The first batch we made, we pressed out of the old right away, and put on a baking sheet to dry.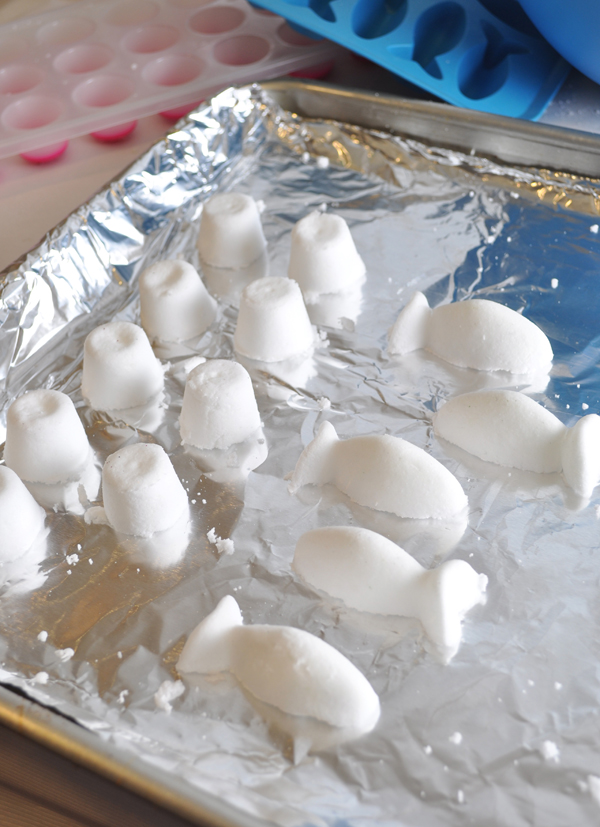 Then, so they could fully dry, I placed them onto a wire baking rack lined with paper towels.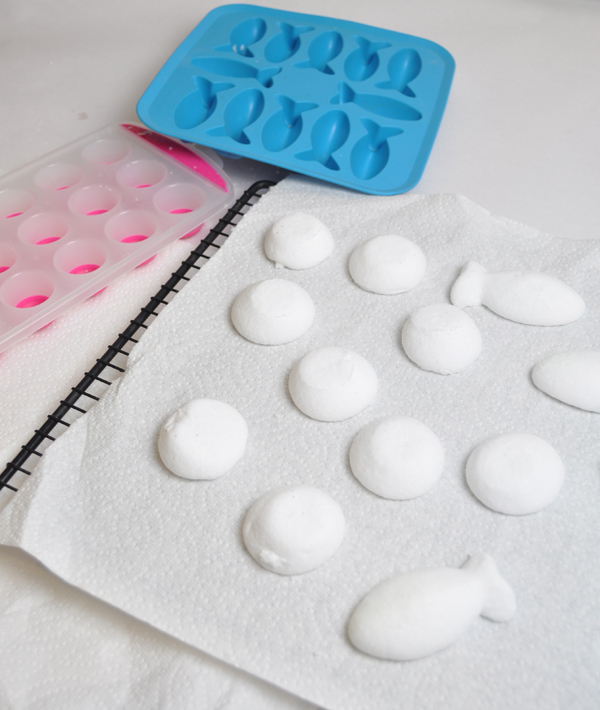 Note, this method allowed the shapes to flatten out and expand a little as they dried. See above before and after.
For the next batches, we perfected the technique, by pressing into the molds and letting them dry overnight instead. And, we used tinted water from a few drops of food coloring in the spray bottle to color them slightly.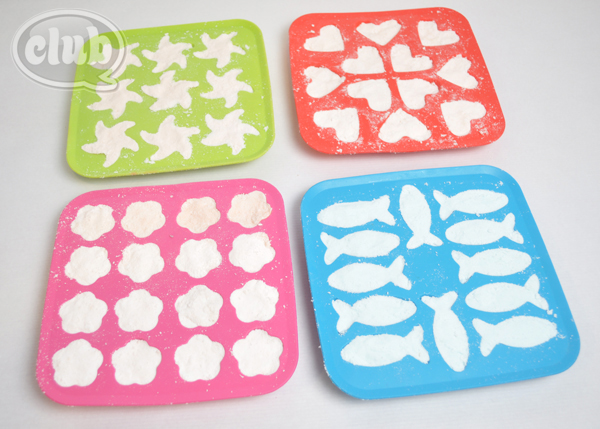 This is how they turned out after letting them dry overnight in the molds: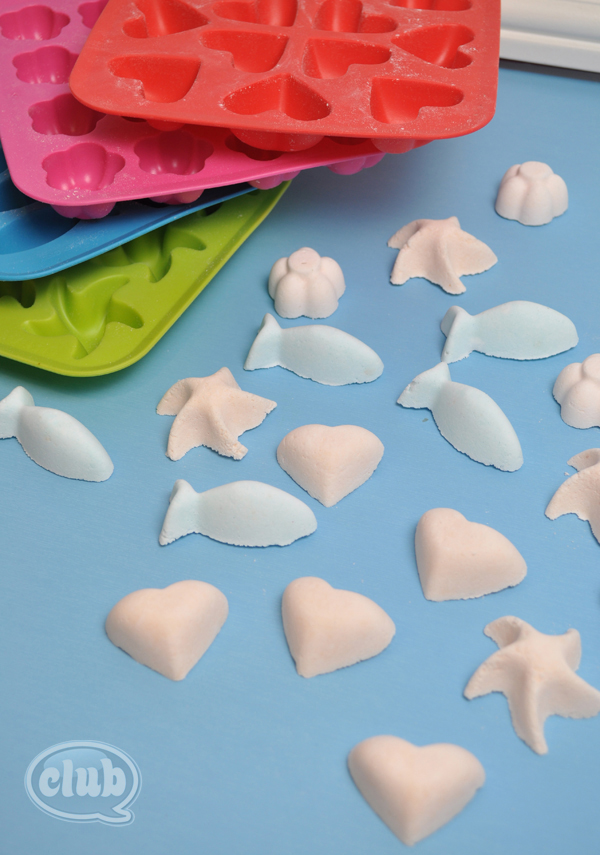 I liked the second method better, but the choice is up to you.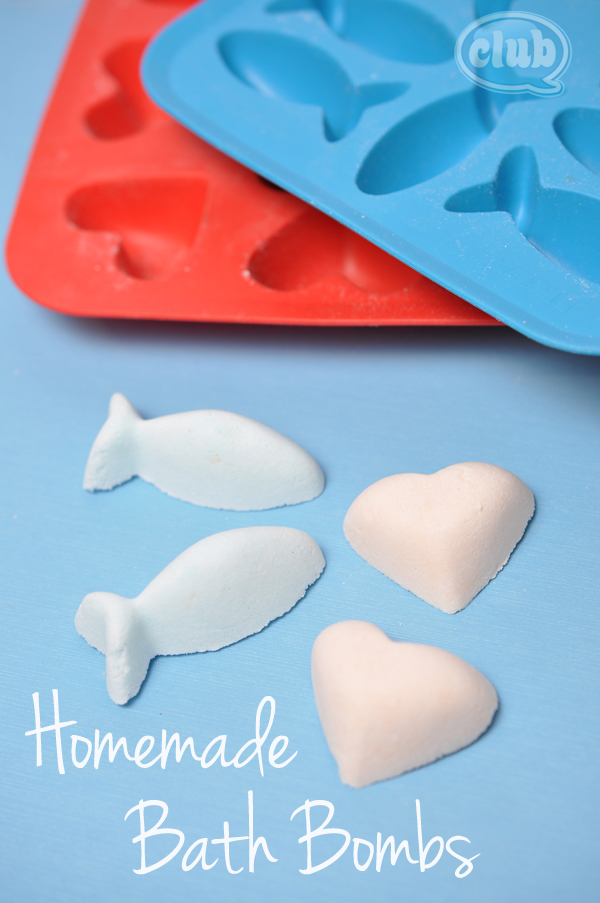 The homemade bath bombs held their shape really well, and then looked great when placed together in a jar.
For her teacher, I made a label "Teacher, You're the Bomb!" along with a few other options like, "Mom, You're the Bomb!" and simply "You're the Bomb!".
Here is the free printable if you want to use for your own homemade gifts.
You're the bomb homemade bath bomb printable
I printed them out onto Avery Glossy White Sticker Labels.
We arranged our homemade bath bomb shapes into cute jars, and finished off with the label and pretty baker's twine attached to a tag for what is inside each jar.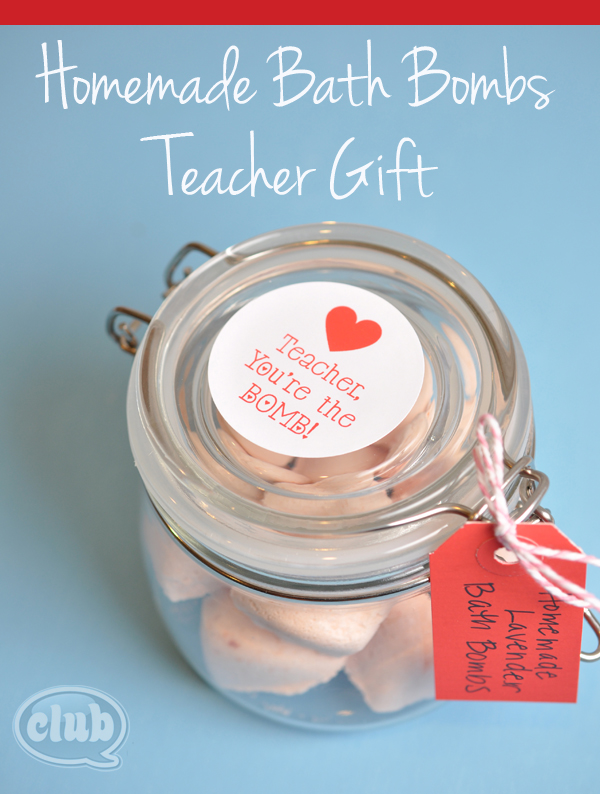 She made a small gift jars using mini mason jars that she will give to friends, and a bigger jar full of bath bombs for her teacher.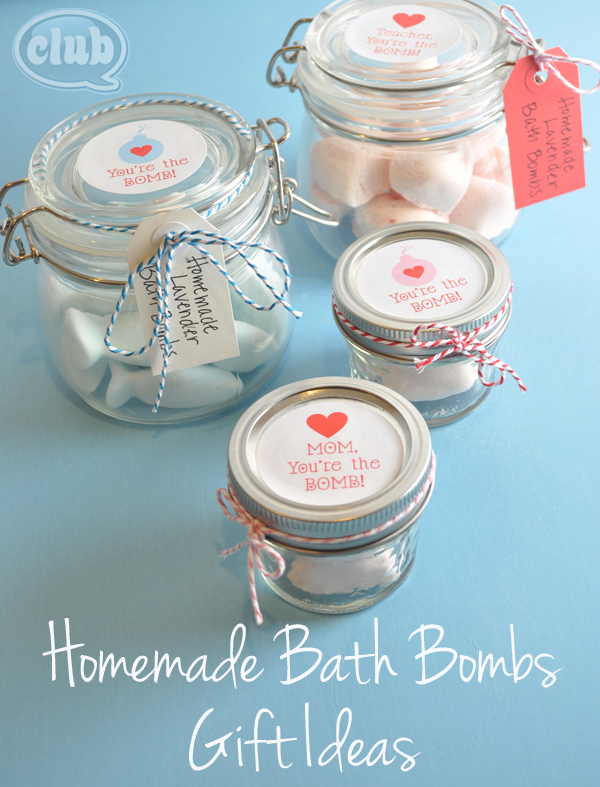 With Mother's Day coming up soon, this would make a great homemade gift idea as well.
I HEART how the pretty blue fish bath bombs turned out. = )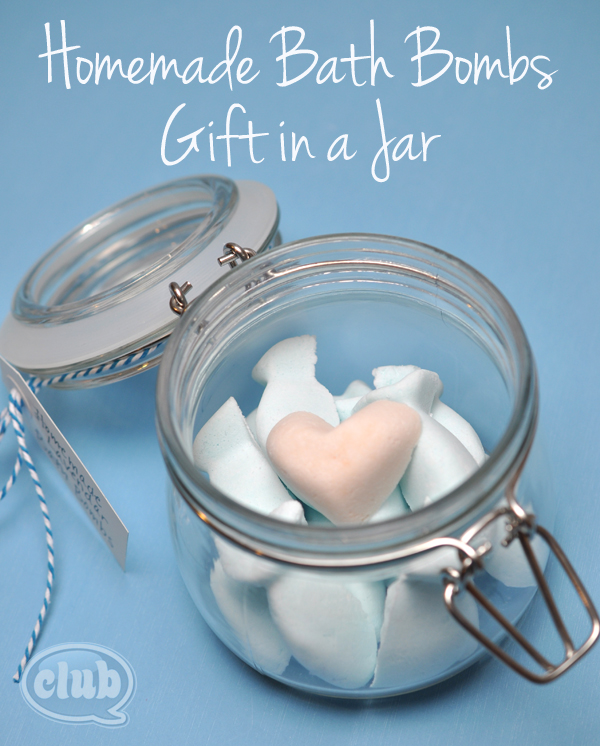 So pretty! My daughter took a bath in our homemade bath bombs last night, and this morning she still smelled so good!
This is a small glimpse of what happens when you put the bath bombs in water— they fizz!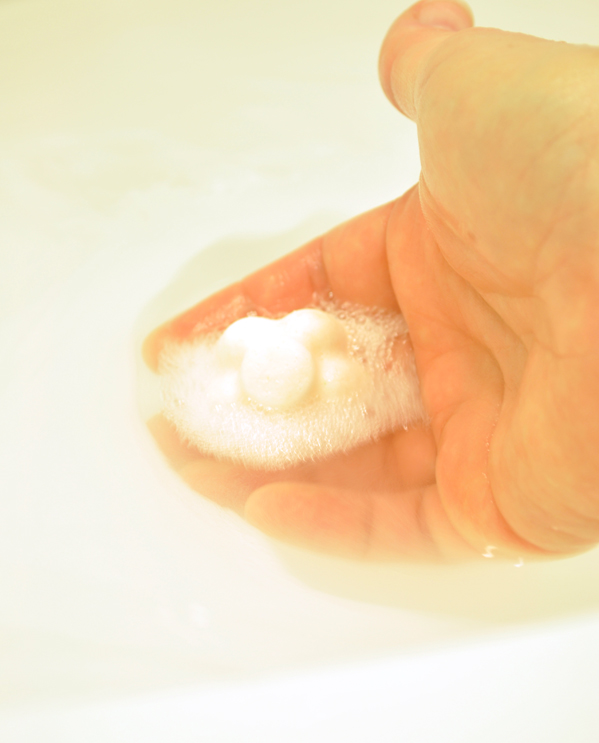 And, for all of the teacher's out there, here is a great idea I got from one of reader's. Have the kids in your class make homemade bath bombs, and package them up for a fun and easy Mother's Day gift idea and classroom project.
Here is the free printable for with just the "Mom, You're the Bomb!" design:
Mom, You're the bomb homemade bath bomb printable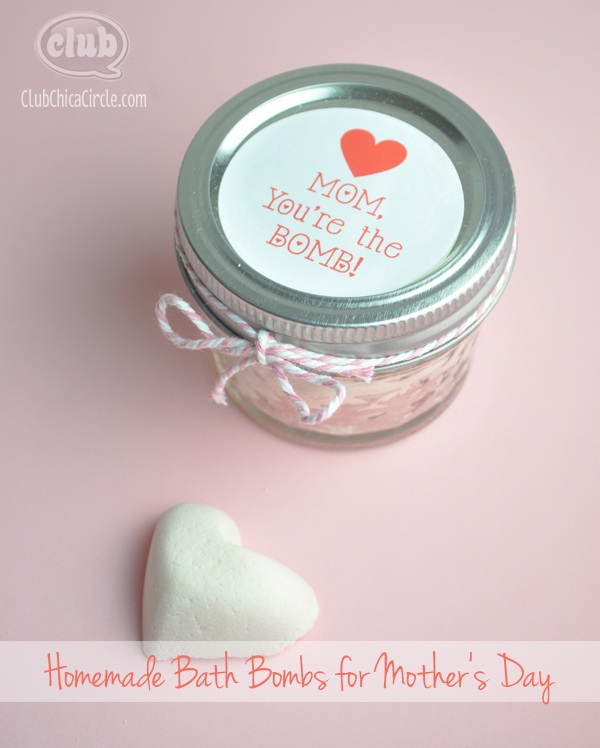 Have fun making your own bath bombs! Happy crafting!
If you liked this post, and want more, you can subscribe to be on our mailing list here.