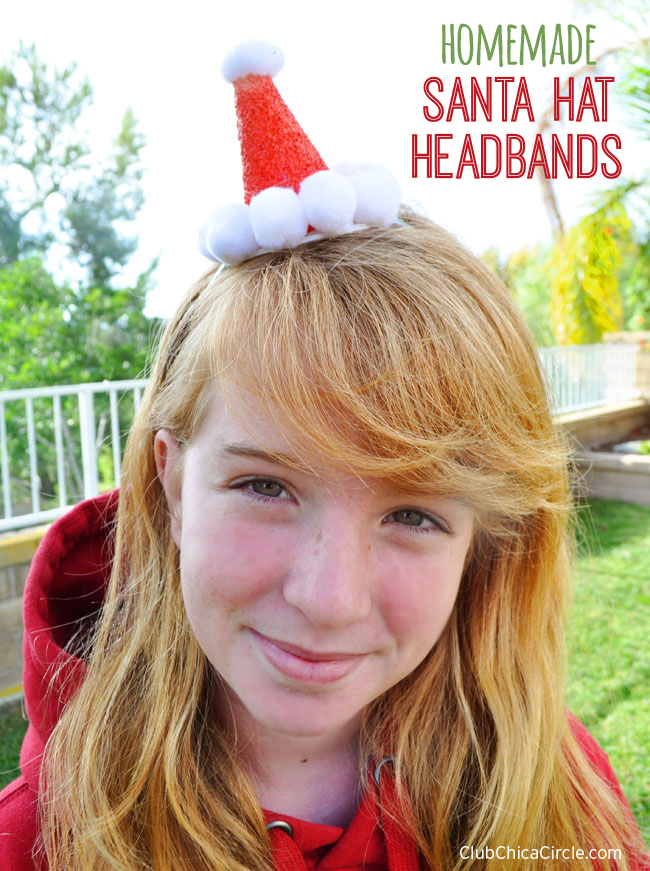 Remember these?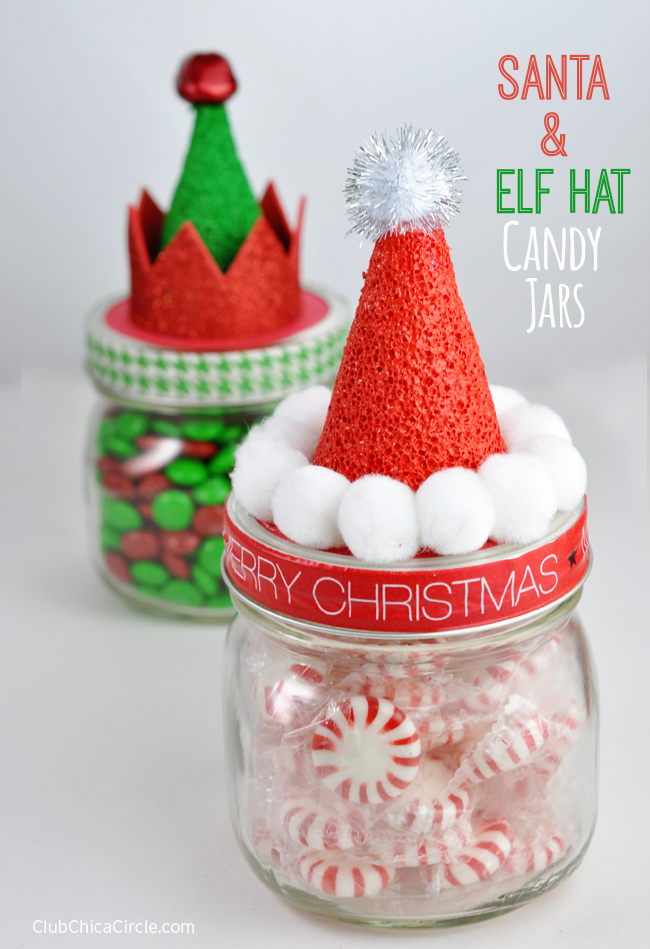 Well, I couldn't resist using the same basic techniques that I used making these cute Santa and Elf Hat Candy Jars and making cute headbands for my tween to wear.
She has a girl scout holiday party coming up, and these will be perfect to wear on her head!
First I used 3″ Foam Cones and painted them red for the Santa hat and green for the elf hats.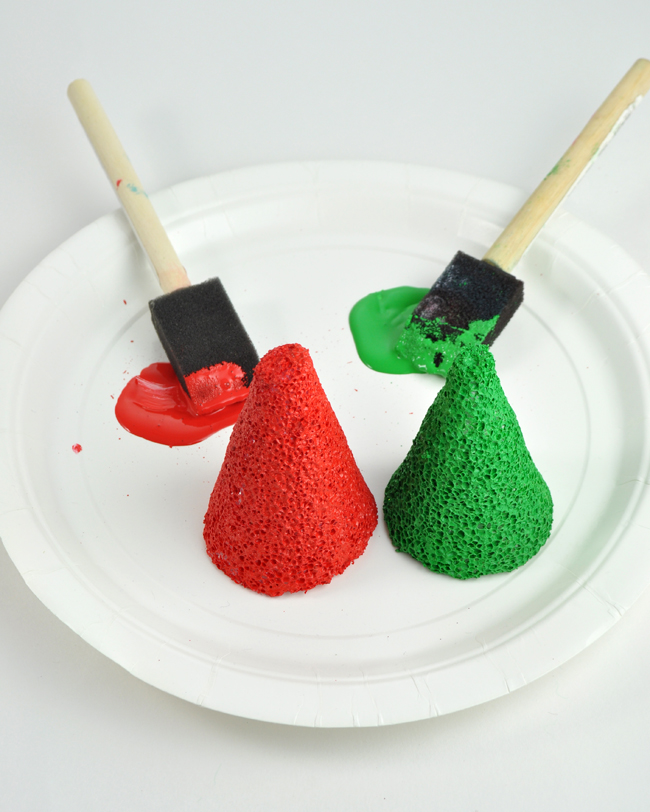 After they were dry, I used a plastic headband, white foam and pom poms for the Santa hat, along with my glue gun.
The difference between how I made the jars and the headbands, is that I cut a circular piece of foam and sandwiched the headband in between my painted foam cone and the foam circle.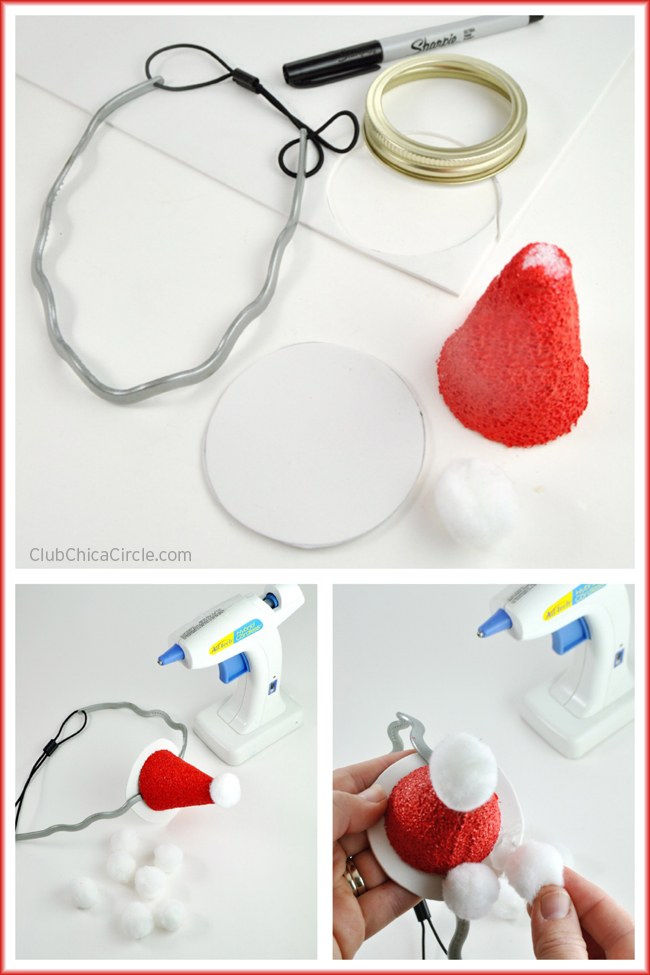 Just like in the Santa jar, I glued white pom poms all around the edge and at the top to complete the Santa hat.
So cute!I used a red glitter foam sheet and a red bell for the elf hat. You can get my elf template here:Elf Hat Candy Jar Template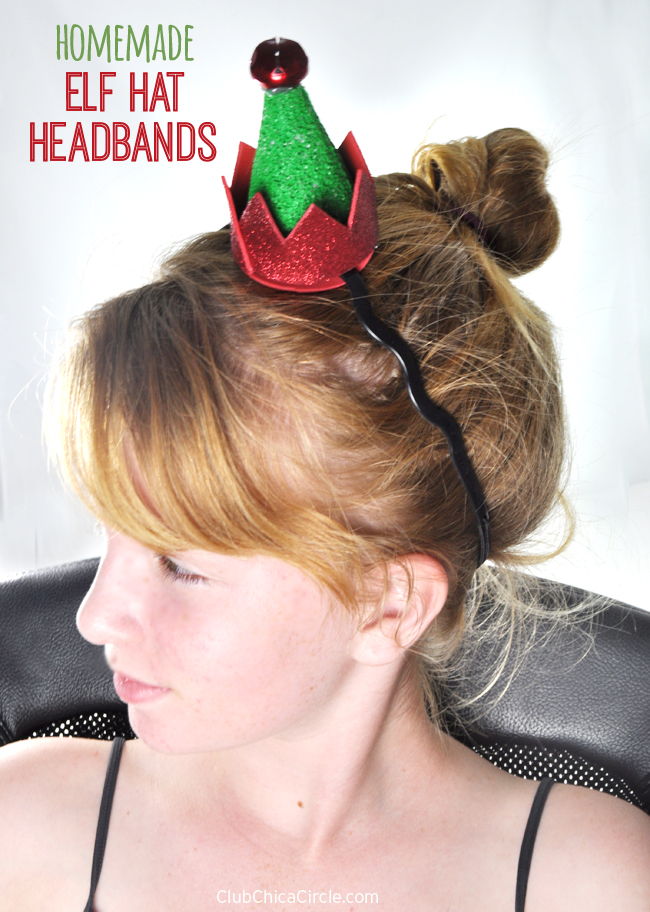 I love my little elf!