We did it! If you remember this post on homemade Halloween costumes for your tween, I mentioned that my tween couldn't wait to dress up as her favorite Madagascar 3 character – the dancing circus zebra. And this is what we came up with for her homemade costume this year.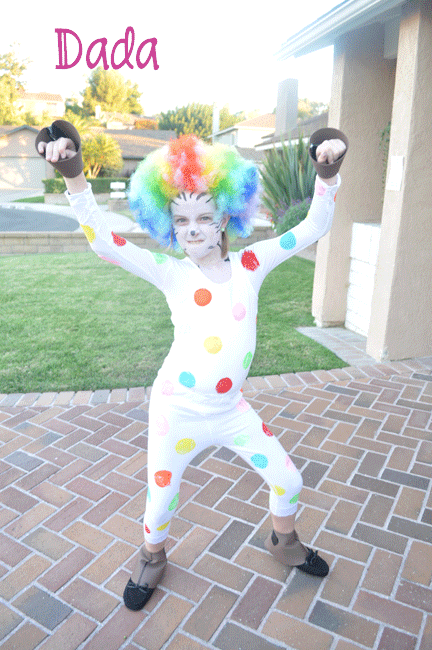 We bought a rainbow wig and stamped on rainbow colored polka-dots on a white shirt and leggings with fabric paint. I created hooves with brown foam, and I painted her face white with a few zebra stripes and a black nose. Oh, and you can't forget the zebra tail we attached. = )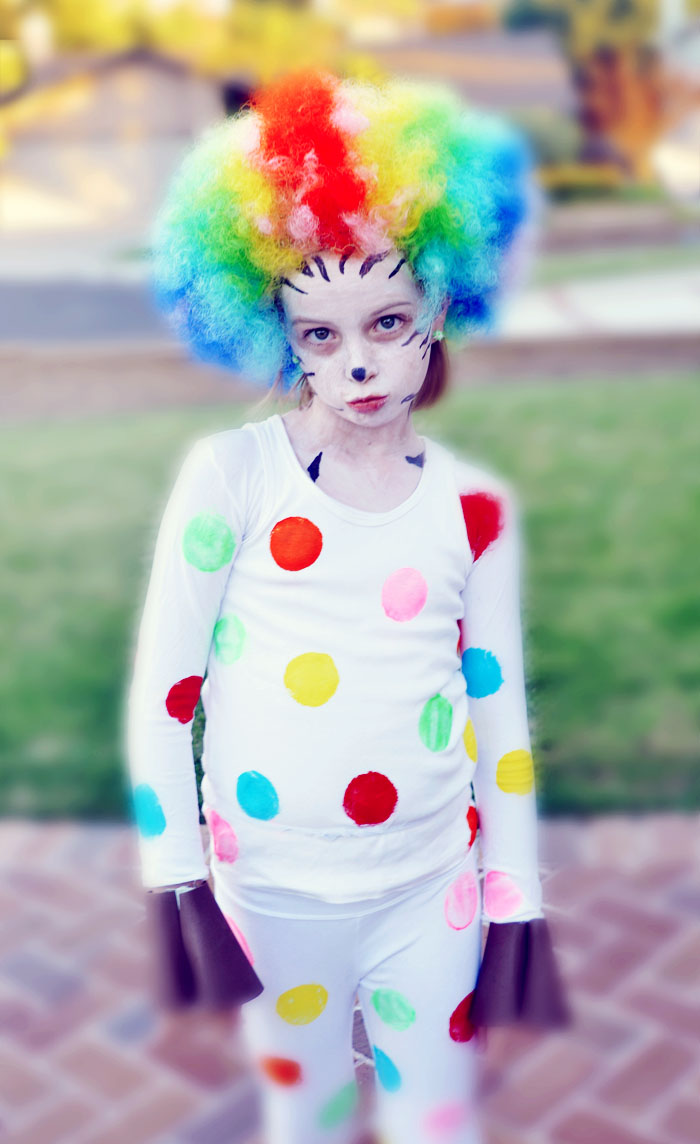 It won funniest costume at her Girl Scout Halloween party, and her friend who borrowed her marionette headband won best costume overall! So cool!
Here is a fun photo from the party with two of her friends. Her other friend and her mom got super crafty and created a "Jack-in-the-box" costume, complete with a paper maché ball head. Love it!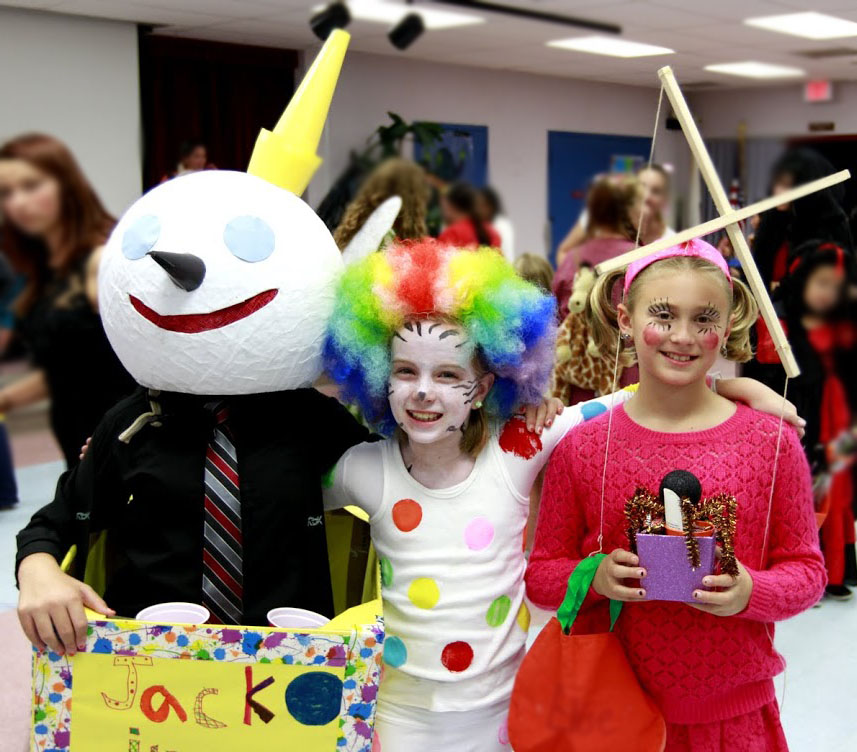 If you are looking for a couple last minute crafty homemade costume ideas, check out this cute family costume from Living Locurto inspired from the Diary of a Wimpy Kid books.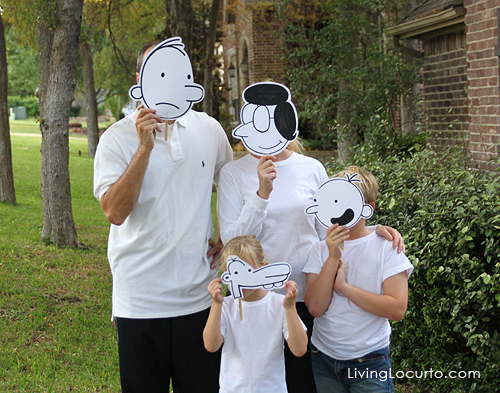 Or this super cute homemade "Minion" costume from Make and Takes inspired by the movie Despicable Me.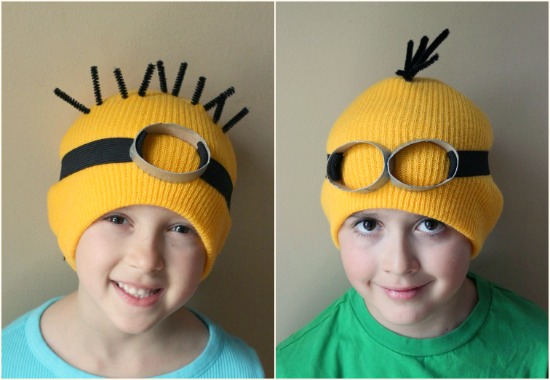 Share some of your favorite homemade costume ideas below in the comments.
We hope everyone has a safe and Happy Halloween, especially our friends and family on the East coast after hurricane Sandy. Our thoughts are with you all.
Happy crafting!
If you liked this post, and want more, you can subscribe to be on our mailing list here.