It was a rainy weekend here in Southern California, and my tween was definitely going a little stir crazy! I heard the usual, "I want to do a craft, Mom." So, inspired by Spring and Easter, I pulled out a few materials that kept her occupied and content for hours, as she sat cozy wrapped up in a warm blanket.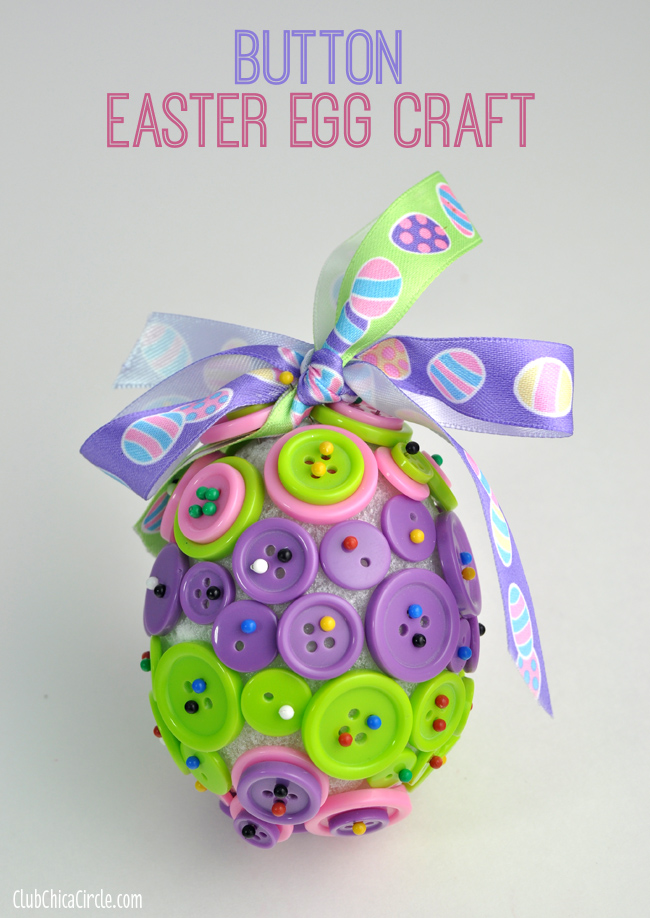 I love crafting with styrofoam balls, and I love that they come in egg shapes. A little Easter crafting flashback, Maggie and her friends had such a ball using tissue paper and Mod Podge, and creating their own Easter egg creations – from pretty colored egg bouquets to little tissue paper chicks.
But, this time I needed to pick an indoor craft with less mess. You may remember this craft from this post around the holidays for ornaments inspirations. We made our own Christmas button ornament a few months ago. That same technique was used here, but with an Easter twist. I picked up some Spring colored buttons in the dollar bin at my local Michaels, and with some sewing headpins and an egg shaped styrofoam ball, the rest was just creativity.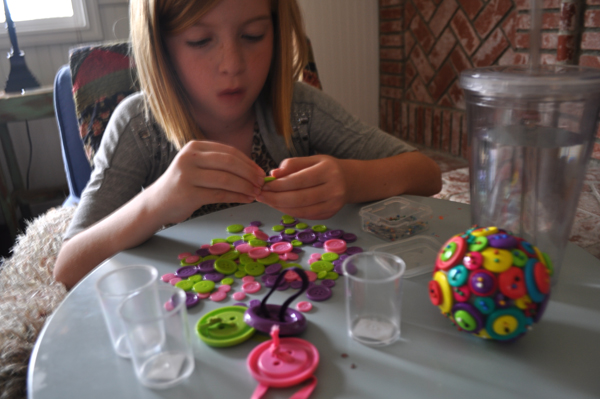 You simply attach buttons all around the styrofoam egg in almost a mosaic pattern by pressing headpins into the holes of the buttons. You can stack 2-3 buttons on top of each other to make interesting patterns, or match up different sizes of the same color button to create a pattern as well. We left a little room at the top, and attached a cute Easter ribbon for hanging with pins as well.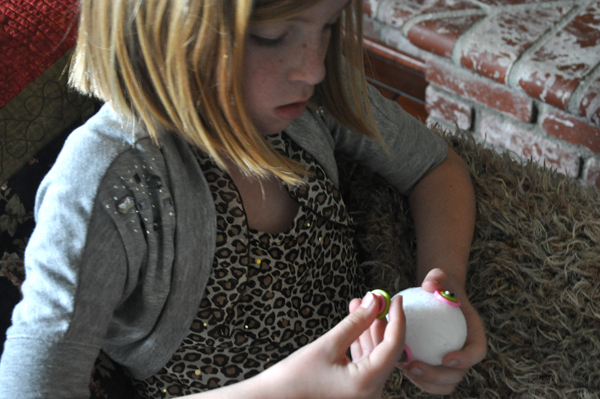 Simple, super cute, and satisfying! You can hang it from a window or drawer knob for decoration or give it as a gift. Perfect for a rainy afternoon craft!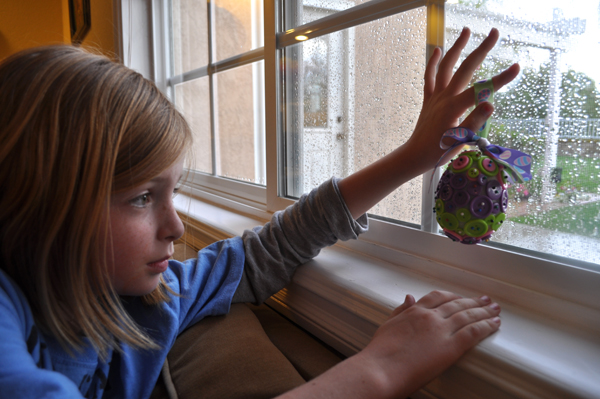 Buttons + Styrofoam egg + Headpins + Ribbon = Beautiful Easter Egg Ornament. Happy crafting!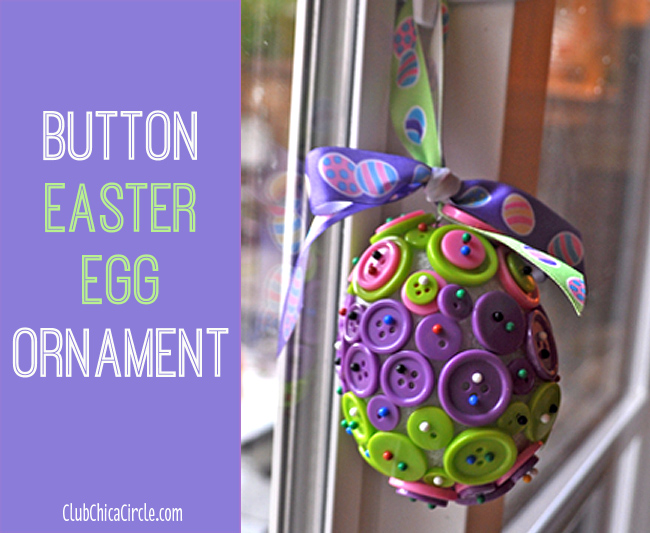 If you liked this post, and want more, you can subscribe to be on our mailing list here.