One of my favorite things about Summer, is backyard BBQs. It's seems so much easier to throw something on the grill for dinner with a simple side salad or entertain in the Summer, doesn't it? I'm also a huge fan of the supergrain quinoa. Quinoa is one of the most protein-rich foods you can eat, full of fiber, magnesium, iron, and other antioxidants. It is also gluten-free, and if you cook it with vegetable broth, can be a yummy vegetarian entree.
In my house, I'm known for making what I call "Kitchen Sink Quinoa Salad". Which for me means, I start with a base of cooked quinoa, and add whatever fresh ingredients we have in the house at the time. I like to add a little sweet (like berries) and nutty (like pecans or walnuts) together with fresh diced veggies.
My husband has perfected his own version with avocado, black beans, and papaya, and I had to share. This is a perfect side dish to bring to a Summer party or BBQ.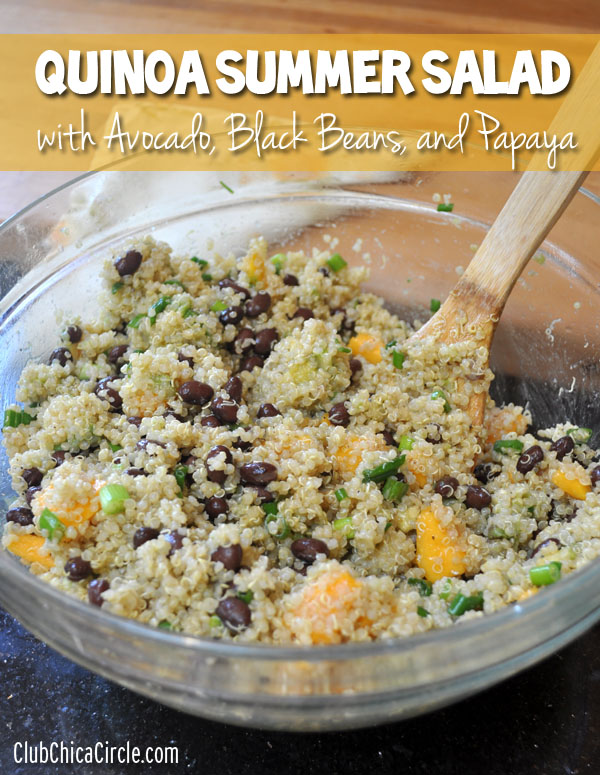 What you will need for my husband's Mediterranean version is:
2 cups of cooked and quinoa (cooled and cooked in chicken broth)
1 can of black beans (rinsed)
1 large papaya – diced
1 cup of chopped green onions
1 large ripe avocado – diced
Juice of 1 lime
1/4 cup of olive oil
1 tsp. of Cumin (or to taste)
1 tsp. of All-purpose seasoning (like Adobo) or to taste
salt and pepper to taste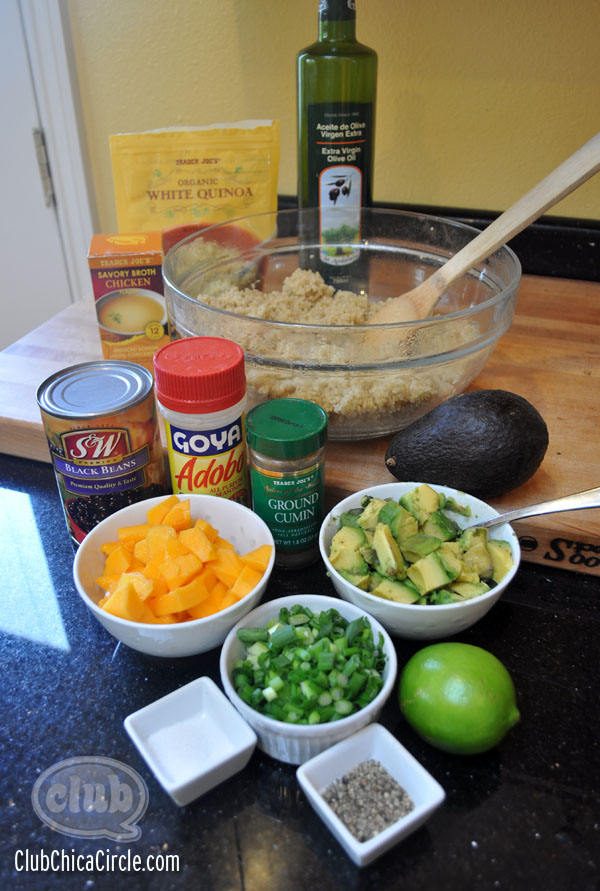 I usually cook 2 cups of dry quinoa with 4 cups of chicken broth in a rice cooker. This step couldn't be easier and can be done ahead of time. After the quinoa is done, I usually toss it in a large bowl and chill in the refrigerator.
Then prep all of your mix-in ingredients by chopping up the papaya, avocado, and green onions and rinsing the beans.
Combine all of the fresh ingredients and beans into the quinoa and toss. Mix in the olive oil and spices to taste, and squeeze the juice of one lime in as well.
Enjoy!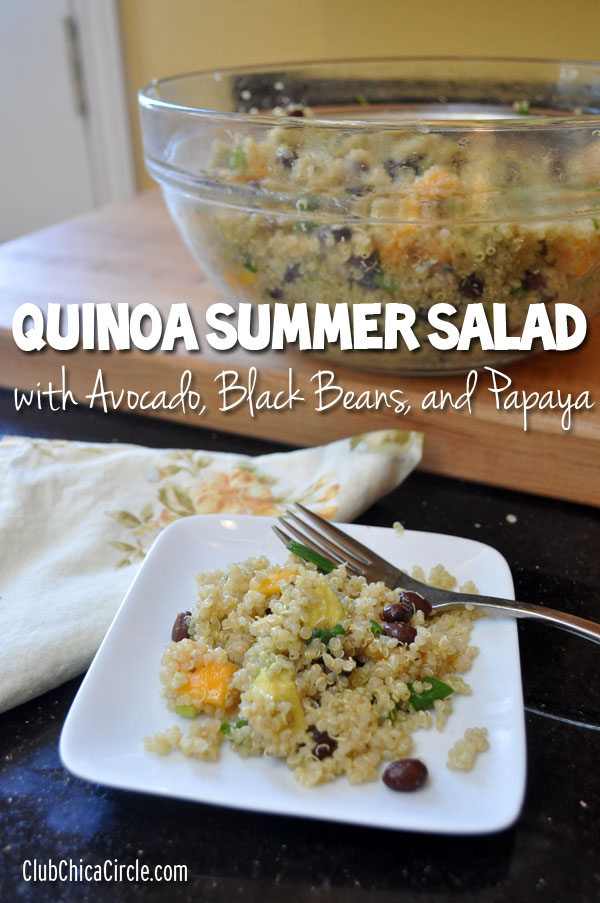 If you liked this post, and want more, you can subscribe to be on our mailing list here.
Feeling social? Follow ChicaCircle on Facebook or Twitter, and follow me on Pinterest or Instagram.