Key Lime pie is one of my favorite desserts in the whole wide world. And I have to been dying to try Pillsbury's new Key Lime Cookies flavor, one of the "Summertime flavors" they recently came out with. Next on the list, I think might have to be the Pink Lemonade cookies. I know it's Spring, but here in Southern California, with the temperatures reaching over 90 degrees, it sure feels like Summer is right around the corner.
My daughter had some friends over this past weekend, and we want to turn it into a belated birthday celebration for them. I wanted to do something a little special for them—cue the Key Lime cookies! Today's post features a few quick tips to turn plain cookies into celebration cookies.
I baked the Key Lime cookies from the mix, and let them cool.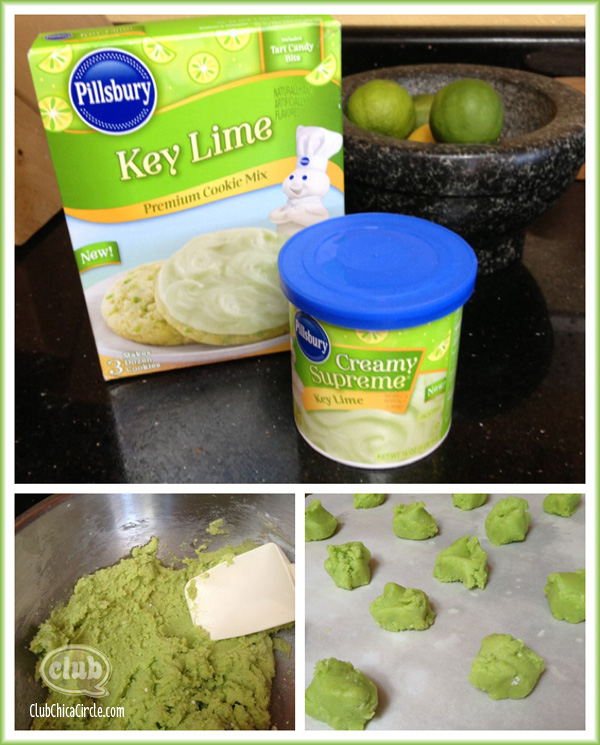 The batter was definitely green, and it had some yummy lime cookie bits in the mix for extra texture.
Then, I frosted them with the Key Lime frosting. But, to add that extra little celebration flair, I topped them with fresh strawberries, and made some cute flags with washi tape and toothpicks.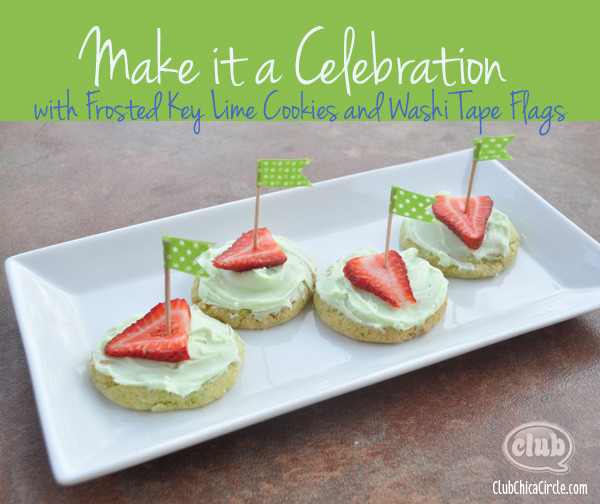 It was instantly a party treat!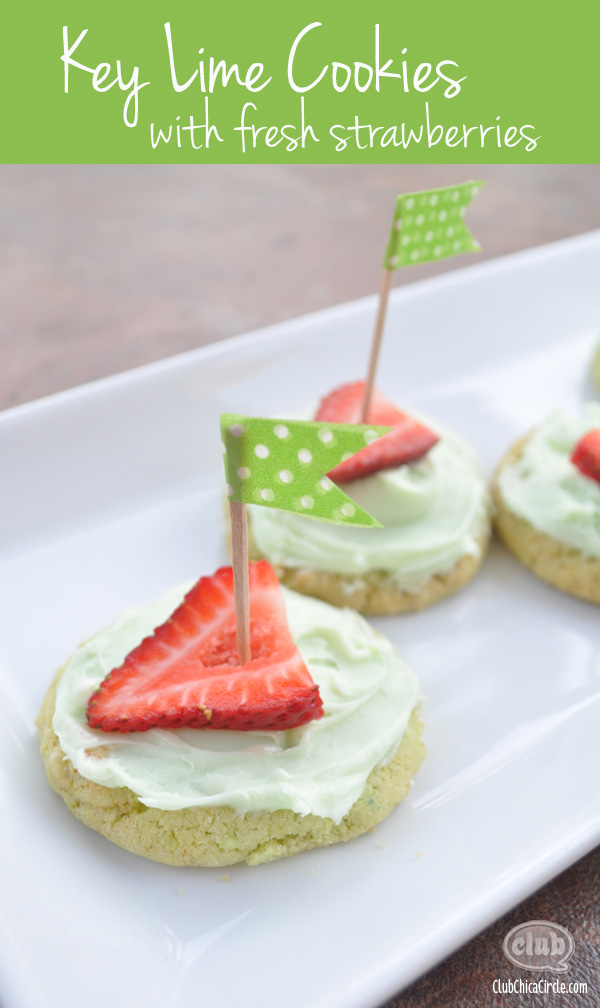 Perfect for an afternoon summer BBQ or party.
Try this quick trick next time you want to jazz up cookies for a celebration—add some fresh fruit or extra special toppings, and make a cute washi tape flag.
Enjoy! Happy crafting!
If you liked this post, and want more, you can subscribe to be on our mailing list here.
Feeling social? Follow ChicaCircle on Facebook or Twitter, and follow me on Pinterest or Instagram.