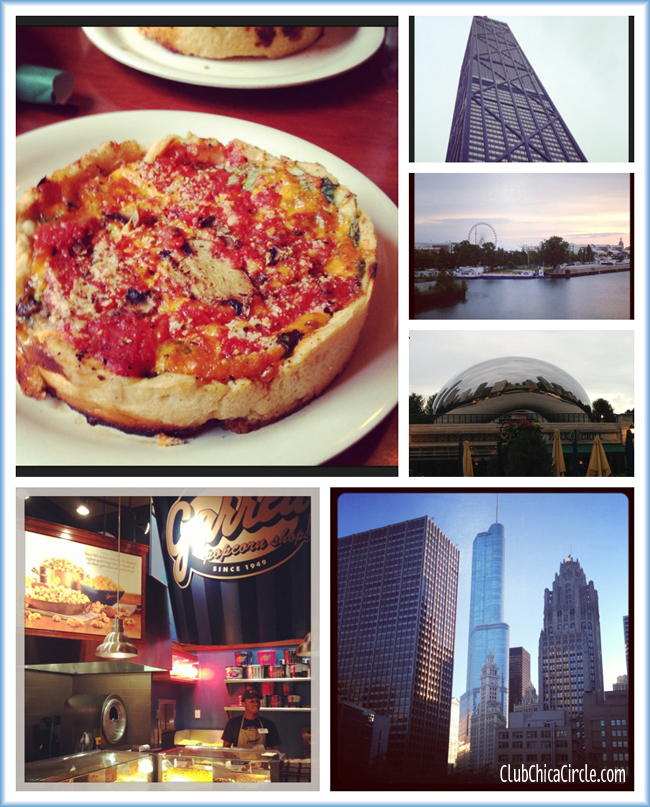 We went, we ate, we laughed, we learned, we played, we ran, we won!
We just got back from the BlogHer13 conference in our old stomping ground of Chicago. It was great to see this beautiful city again, and experience some of our old favorites. Even though we spent most of the day in the conference center or hotel, we were able to get out and enjoy the city too. We even ran a 5K along the waterfront sponsored by Best Buy!
And we won an award! We were named one of the Freshest Blogs of 2013 by the SocialLuxeLounge. Hip hip hooray! A big shout out to all who voted for us.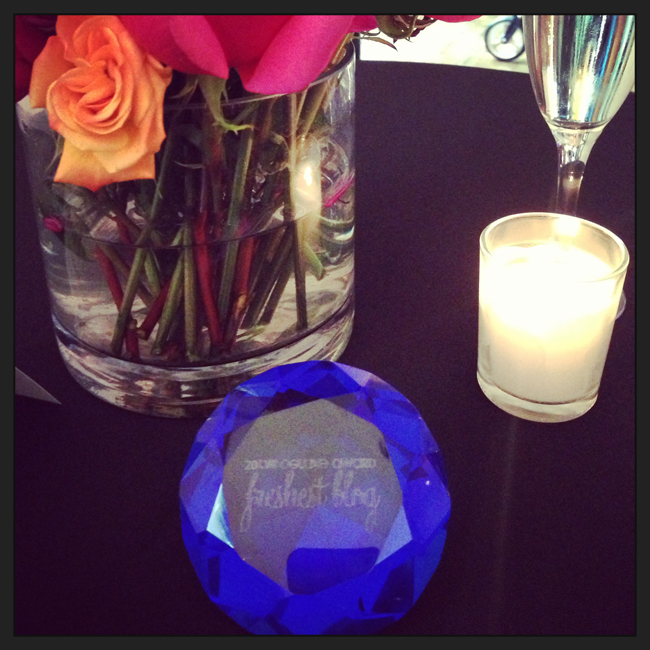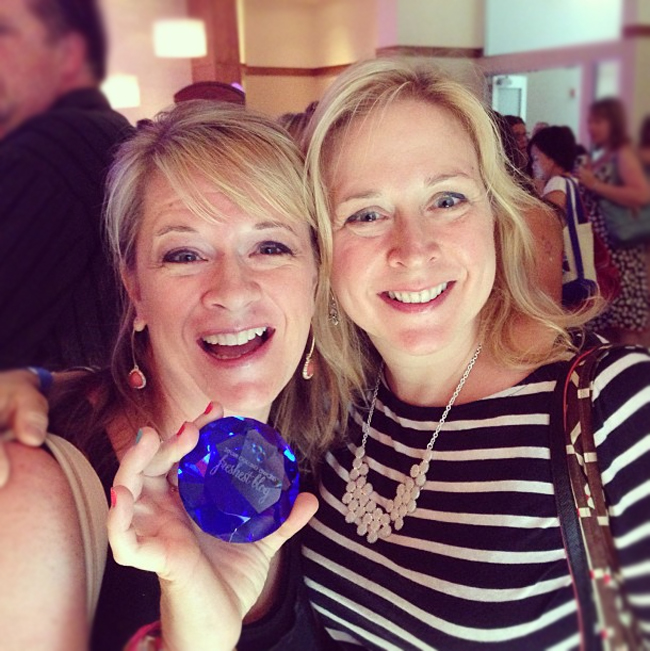 Having lived in California for almost 15 years now, it was nice to see the windy city again and enjoy some of its treasures – namely our culinary favorites.
First on the list, Garrett's popcorn. If you have never tried this popcorn treat, you haven't truly experienced Chicago. Since 1949, Garrett popcorn shops have been making some of the tastiest popcorn you will ever try. Might I suggest the Chicago mix, cheesy popcorn mixed with decadent caramel for a savory sweet treat!
For a taste of this Chicago treat at home,  Spoon Fork Bacon has a great cheddar and caramel popcorn recipe.
Second on our culinary list, deep dish Chicago style pizza! From Pizzaria Due, Pizzaria Uno, Lou Malnati's, Giordano's, and Gino's East, there are many Chicago pizza eateries to choose from. There is just something about the buttery cornmeal crust that gets me every time.
Craving this at home? Check out the Brown Eyed Baker's Chicago-style deep-dish pizza recipe.
And last, but not least, Chicago dogs bring back so many memories. Is it the green relish? the poppy seed bun? the sweet peppers? the Vienna beef hot dog that makes them so iconic?
The Paupered Chef breaks it down perfectly in their Chicago hot dog tutorial.
Of course, you can always have some of your favorite Chicago treats delivered right to your door. We've ordered from Lou Malnati's Tastes of Chicago before for Chicago-themed parties, or fun gift ideas.
It's good to be home, and get back into our crafty routines, but Chicago, you did not disappoint. Thanks for the yummy and beautiful adventure!