If you remember this post, we had a lot of fun painting Halloween pumpkins. Well, since we painted them this year instead of carving them, they haven't gone bad yet. So I put my crafty thinking cap on, and I re-purposed them into Holiday-inspired pumpkins. Super easy and satisfying!
To cover up the old paint job, I painted another coat of white primer on top, and then spray painted them red, green, or white. I even had fun adding glitter accents with Krylon's Glitter Blast spray paint.
Then I spray painted small terra cotta pots silver (after a coat of primer), let them dry, and placed upside down on the top of the dry pumpkins.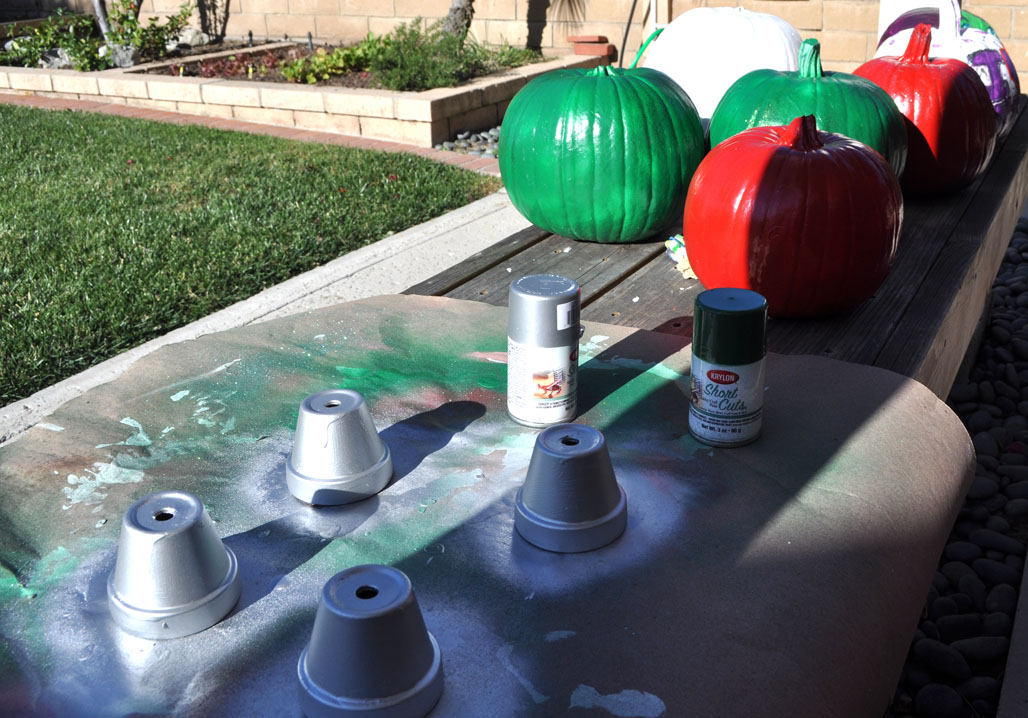 Finally, I wrapped silver tinsel onto a silver pipe cleaner, formed it into the shape of a hook, and placed inside of the hole of the terra cotta pot on top of the pumpkins. Voilá!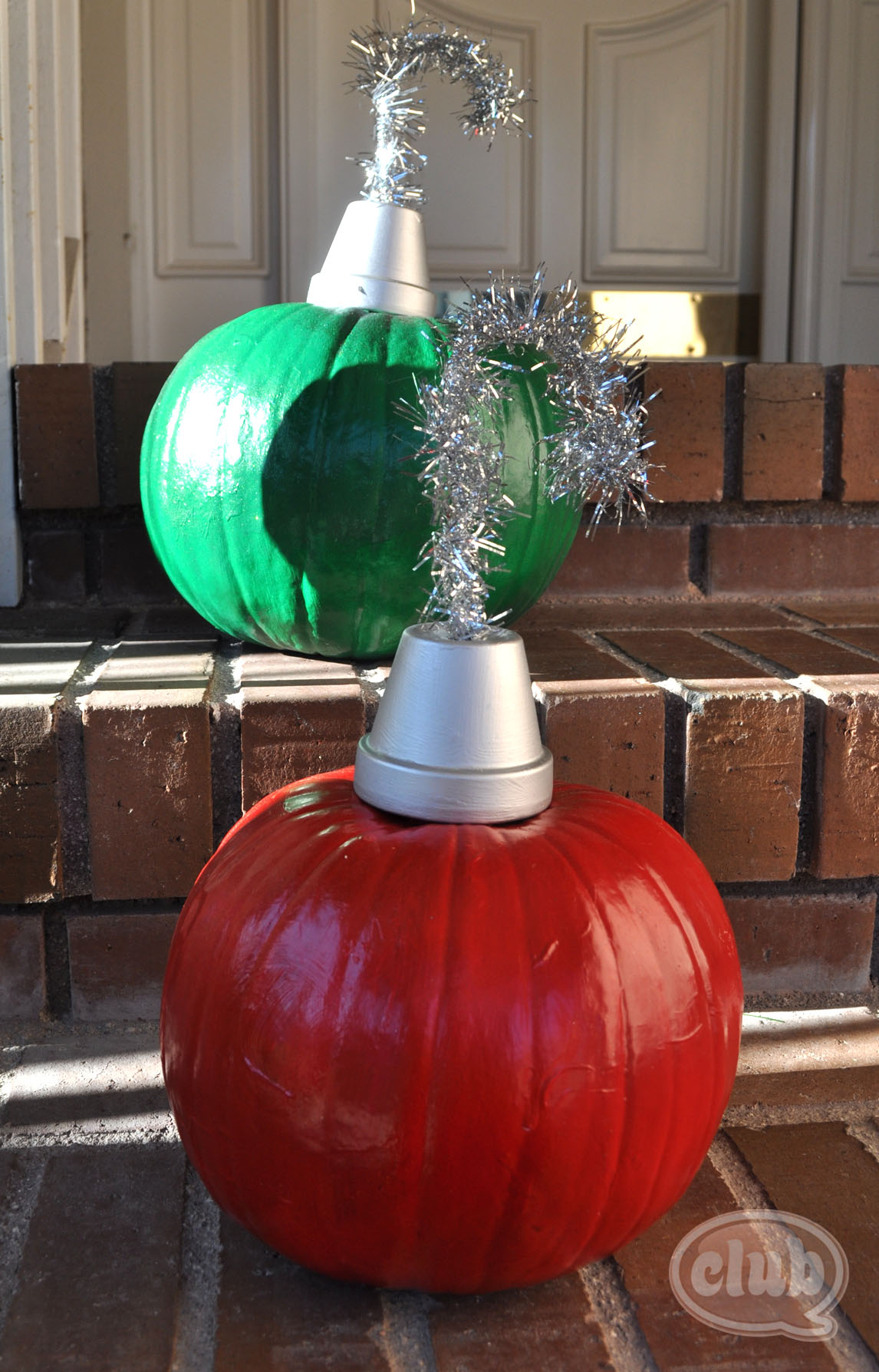 For the white pumpkins I painted pumpkin faces in front and styled them with hats. You know I'm obsessed with snowmen crafts this holiday. = )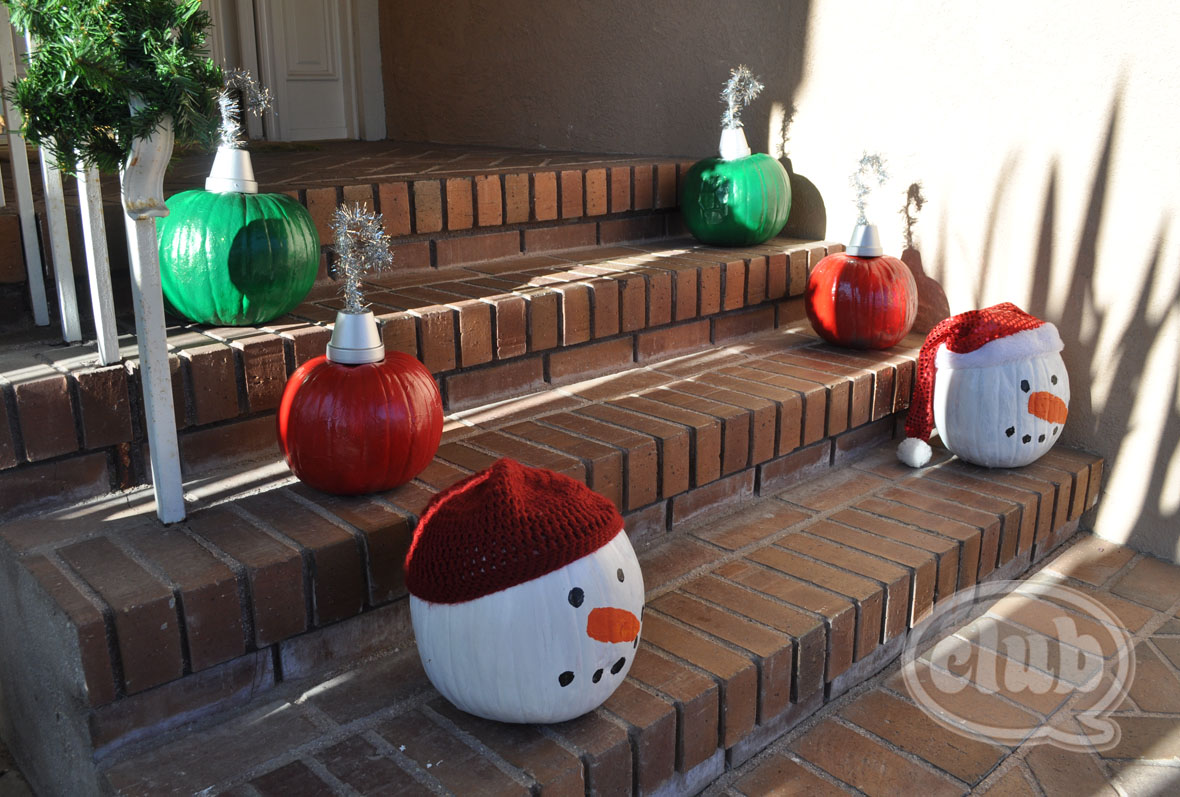 Happy Holiday Crafting!
If you liked this post, and want more, you can subscribe to be on our mailing list here.
Or if you want instant access anytime we post a new article, subscribe to our RSS feed here.