Disclaimer: this post is sponsored by DecoArt. All opinions, ideas, and images are completely my own.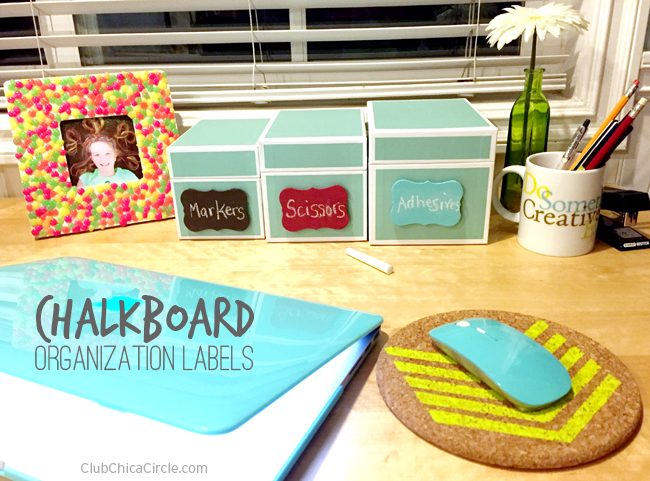 Getting organized is always on the top of my new year's resolution list, and clear chalkboard paint can be a super helpful solution. I found these pretty organization boxes recently that matches the rest of my office accessories, and wanted to add some pretty labels on them.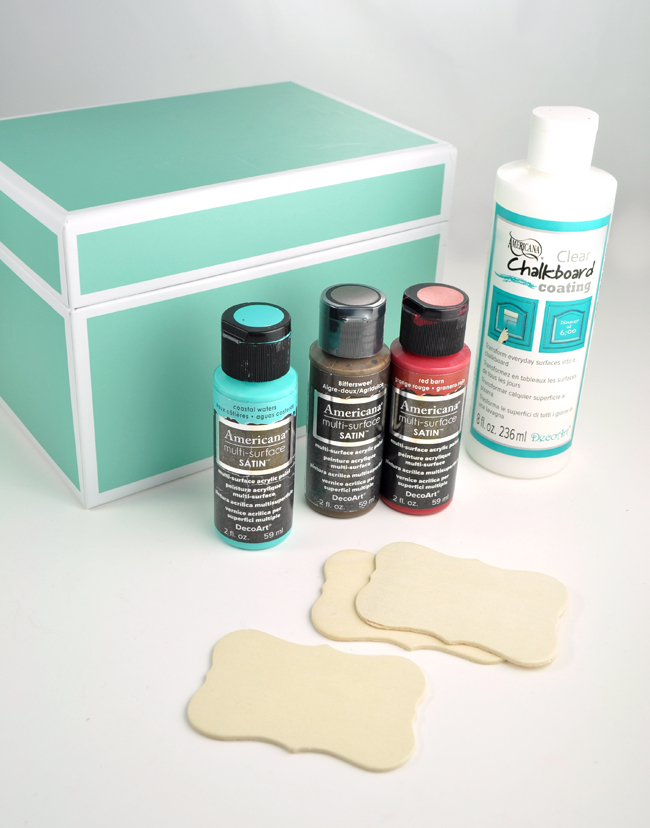 I used Americana® clear chalkboard coating along with Americana Multi-surface paints in a variety of pretty coordinating colors to customize these unfinished shaped wood pieces. I found all of them at my local Michael's craft store.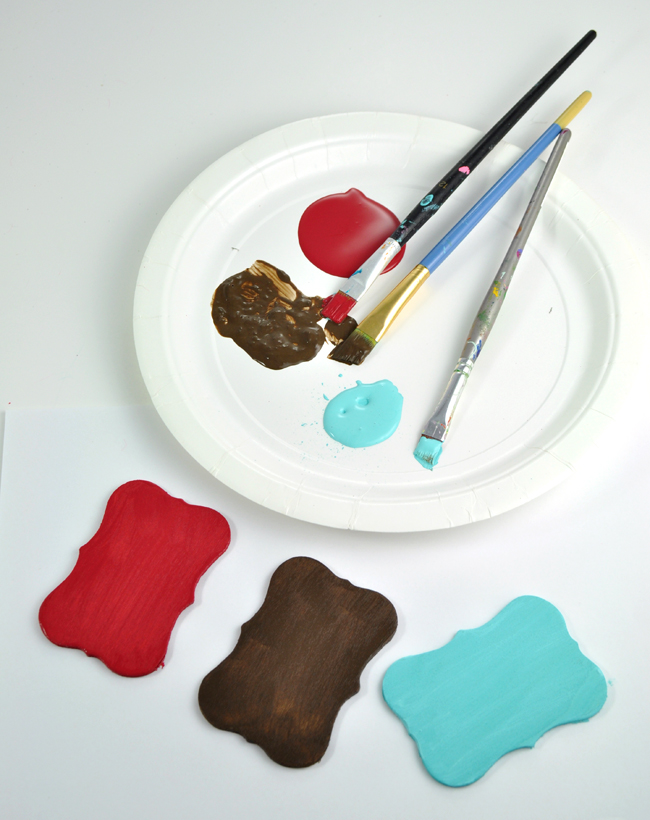 The first step was to paint the wood pieces. I painted two coats on each and let them dry.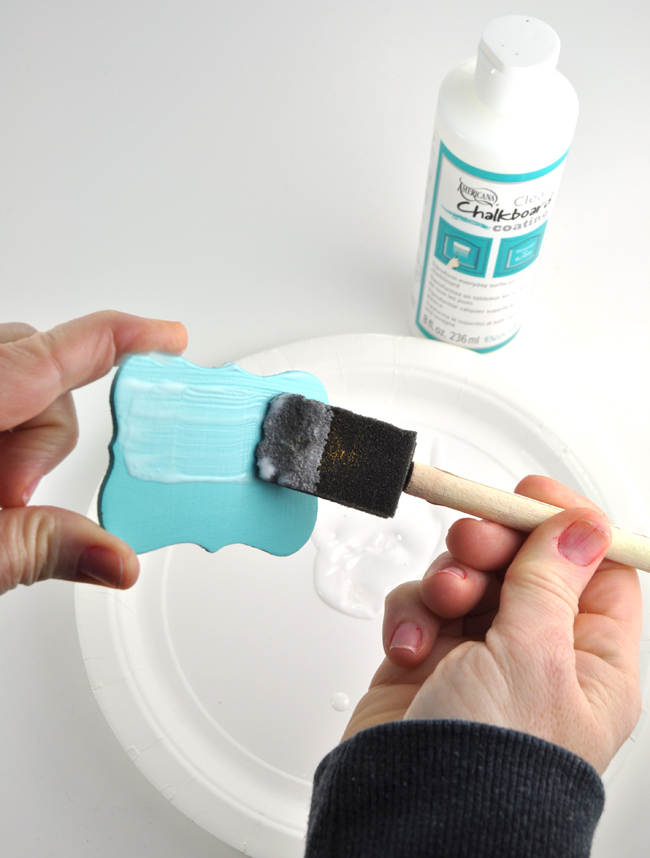 Then it was time to apply the clear chalkboard coating. The trick is to apply two coats on top of each other but in different directions. I applied the first coat horizontally, let dry at least an hour, and then the second coat vertically.
After the chalkboard coating was dry, it was time to prime the surface by rubbing chalk over the surface.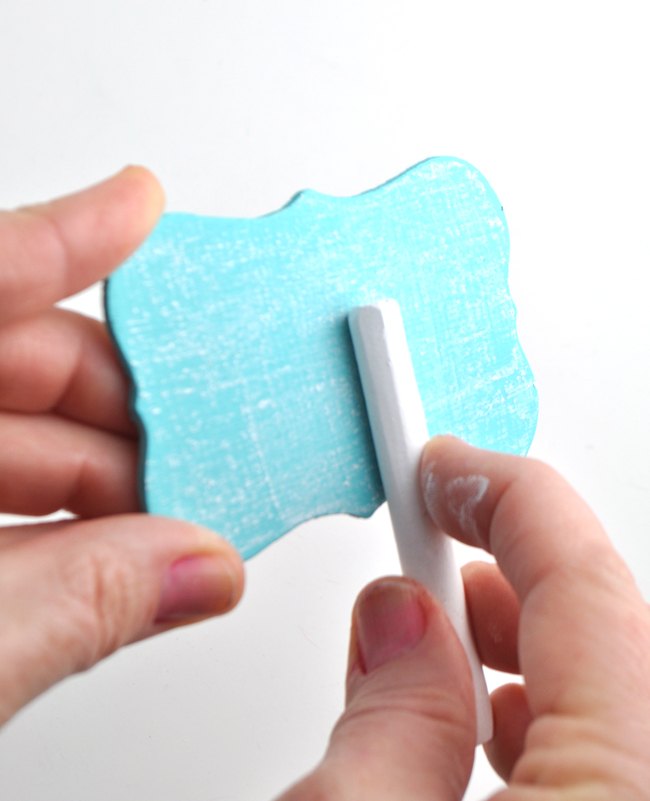 Then I cleaned it with a wet cloth and my chalkboard labels were ready!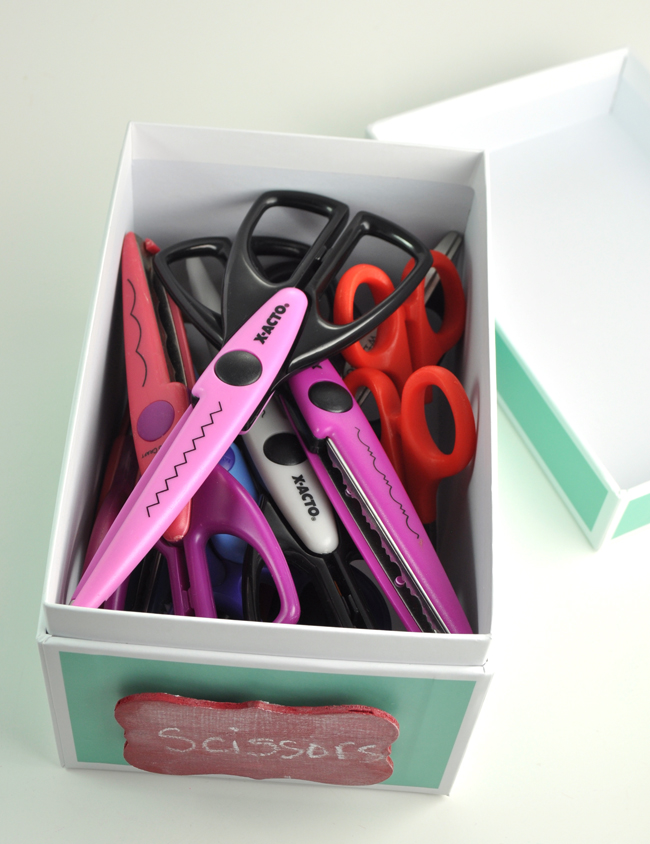 This way if I decide to change out what goes inside each box, I can simply erase and write a new label with chalk.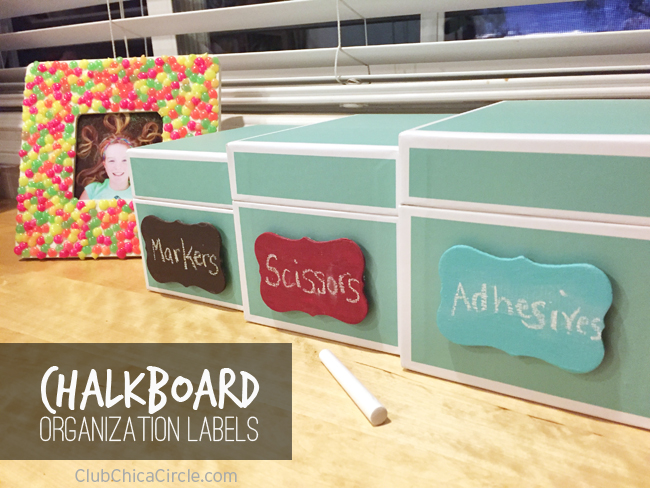 Clear chalkboard coating is so easy to use! Try it the next time you want to customize or personalize a surface. It's a great tool to get organized.