It's officially 2013, and most of us have gone back to our regular schedules, except for the kids right? As my girl slept in and is woke up lazily to watch morning cartoons, I have been working on getting back in the swing of things in my home office. For a quick break, I treated her to a 2013-inspired microbead manicure.
It was so fun to ring in the New Year with my tween. I didn't think it was possible, but she outlasted me this year! We celebrated with friends and had a family sleepover at a friend's house so that nobody had to drive home. We made it until 12:15 until we were all ready to crash. She recently used some of her Christmas money to get herself a "2013" ring set that she couldn't resist wearing for the special celebration. That was the inspiration for the festive manicure. Last year we had fun experimenting with microbeads on our nails, that I thought this would be the perfect medium to design a cool tween manicure.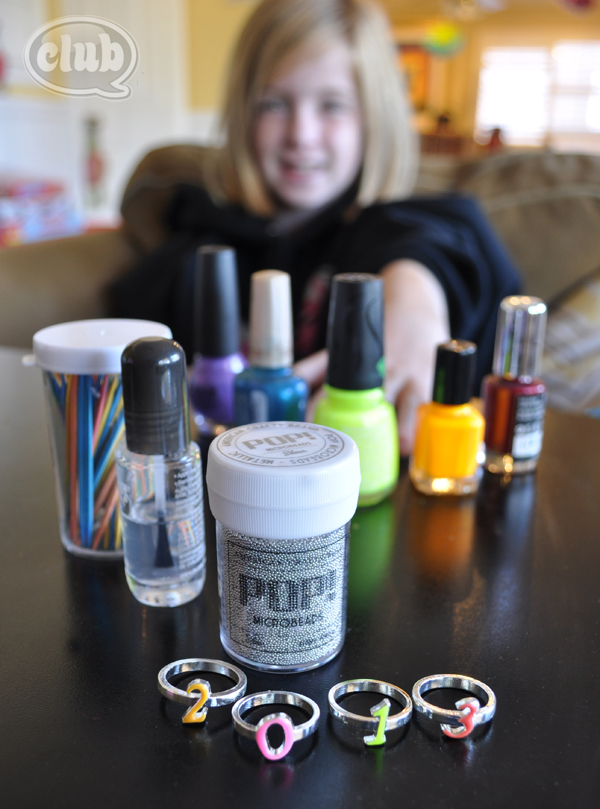 We gathered 5 different colored nail polishes, silver microbeads, clear top coat, and toothpicks.
I painted one coat of color on each nail. Then one nail at a time, I painted a second coat on. While the coat was still wet, I applied the microbeads using a toothpick dipped in top coat to pick up the tiny beads. This is the part that takes the most patience. I used the other end of the toothpick to move around the beads in the desired design and let dry.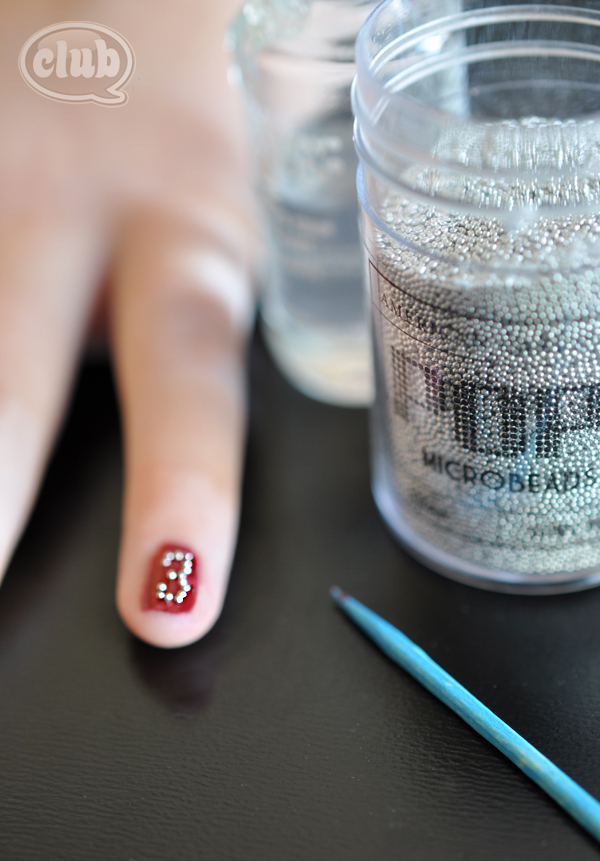 After the microbead design set, I gently applied a full coat of top coat onto each nail. This will lock the beads on top of the nails into place.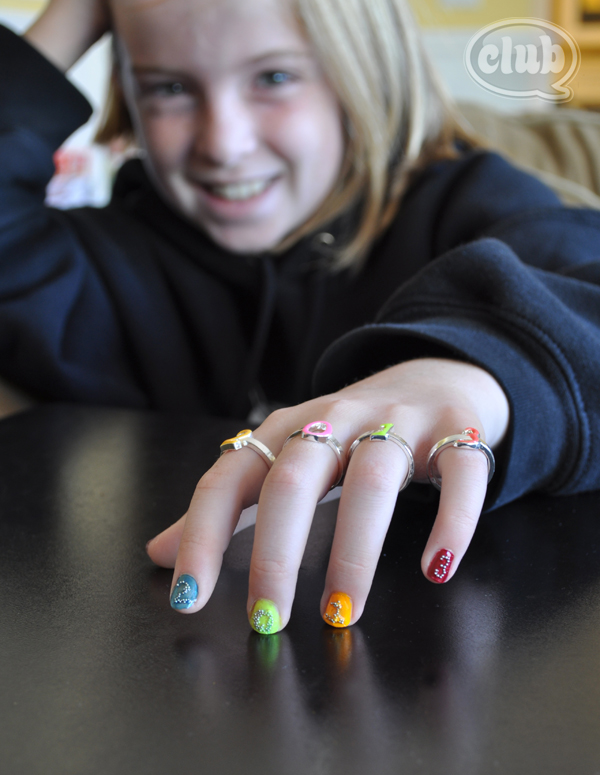 Check out the results. My tween certainly approved!
Now, back to work, while my girl enjoys another few days off of school. = )
Happy New Year to all, and here is to a festive and fun year ahead!
If you liked this post, and want more, you can subscribe to be on our mailing list here.