Looking for a fun new dessert idea that is sure to please the whole family? It's super easy to make your own frozen yogurt shapes.
Simply start with silicone shaped candy or baking molds and fill with your favorite yogurt flavors. Kick it up a notch and add some fresh berries, chocolate chips, or other toppings of choice.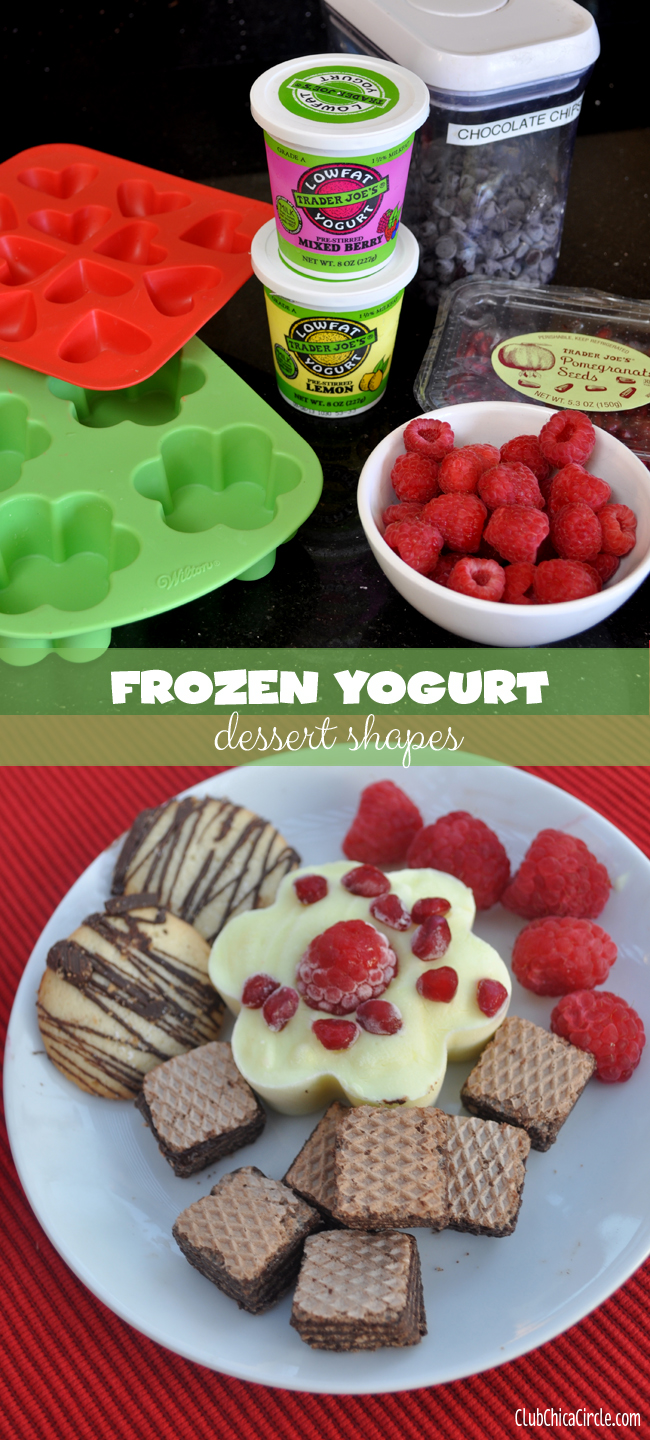 Freeze them to set up, about an hour, then just pop out of the molds and serve.
I made some larger flower shaped frozen yogurt treats, and some bite-sized heart shaped yogurt treats as well.
For the larger shapes, I filled the mold up about 2/3 of the way and then added toppings.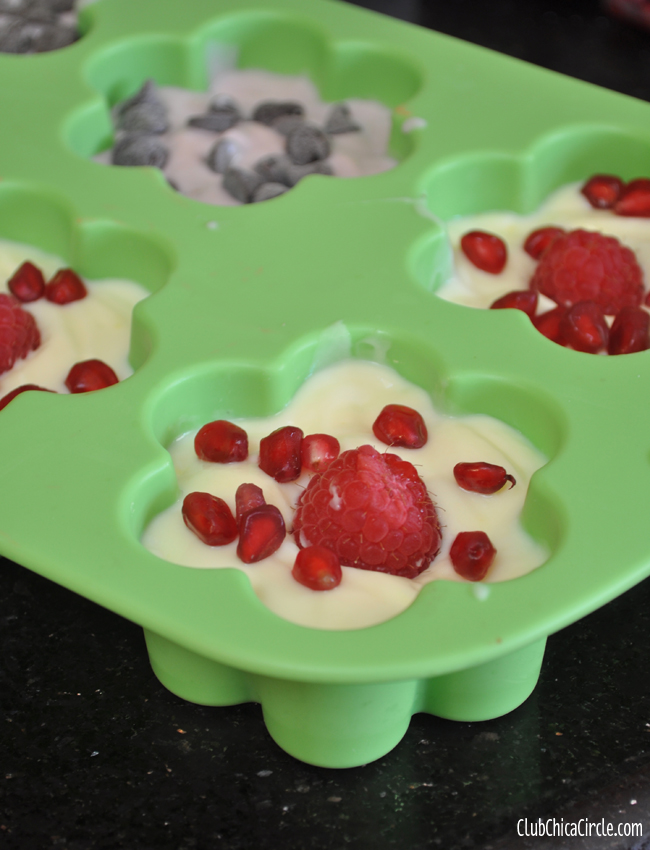 For the smaller heart shapes, I filled to the top and used my spoon to take off any excess before adding toppings.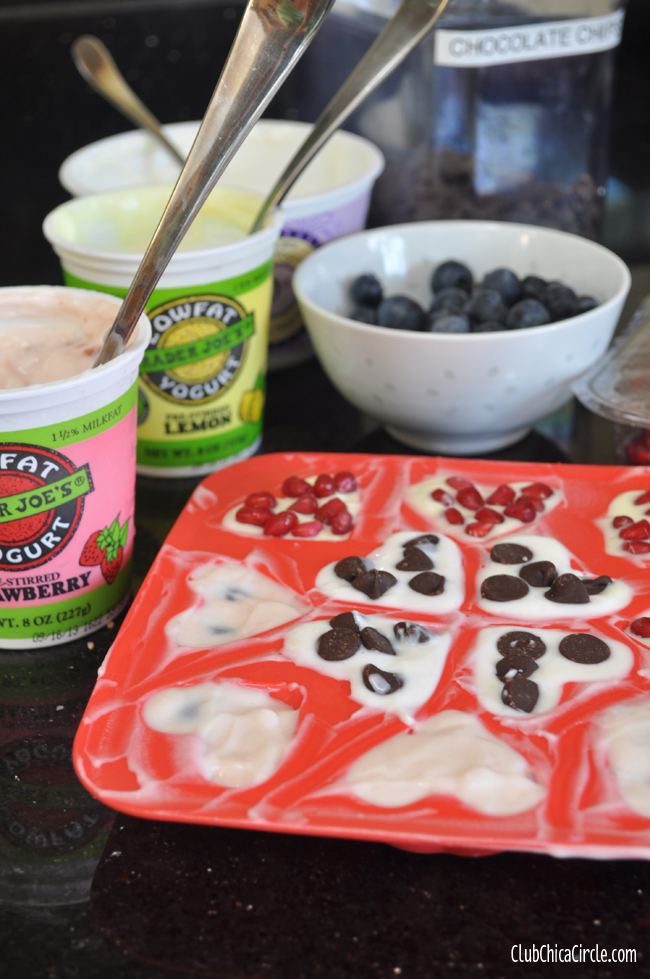 The frozen yogurt will be really frosty looking right as it comes out of the mold. Just give it about 5 minutes and as they start to defrost they will be the perfect consistency to enjoy.
They make the perfect afternoon treat, or even a great party treat!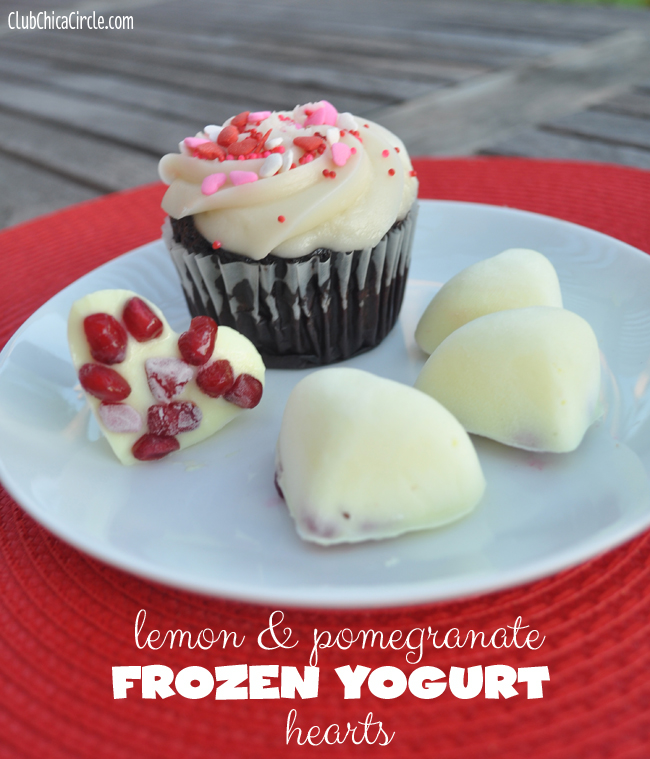 The best part is that you can tailor them to your favorite flavors and mix them up with different toppings.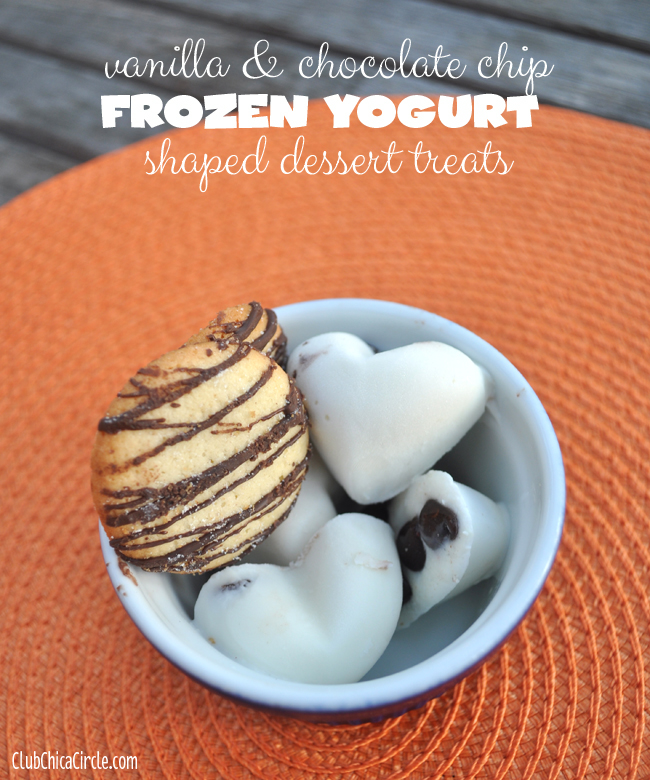 Yummo!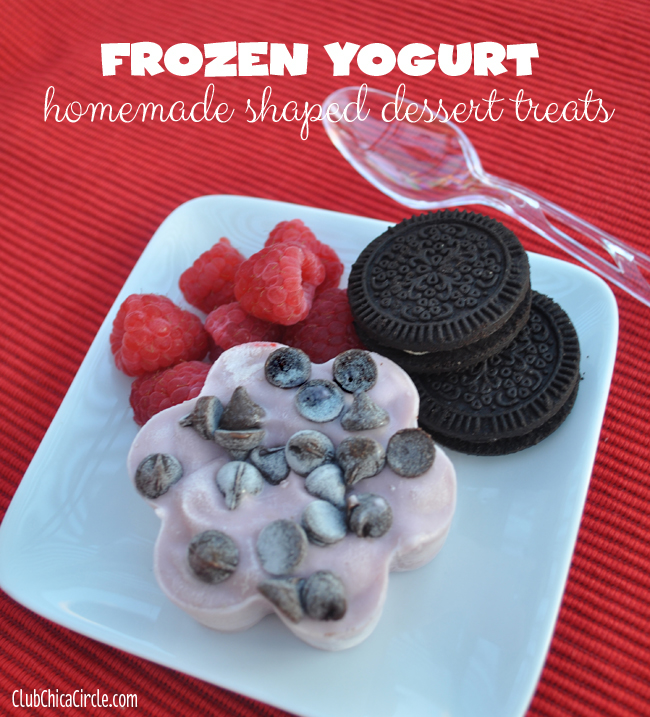 Make your own fun shaped dessert treats with your favorite flavor yogurt and toppings. Super simple and fun!
Enjoy!
If you liked this post, and want more, you can subscribe to be on our mailing list here.
Feeling social? Follow ChicaCircle on Facebook or Twitter, and follow me on Pinterest or Instagram.