Bread. I have such an emotional attachment to bread – both love and hate. My early memories growing up include the sweet smell of bread in the oven as my parents made the weekly batch of loaves – white, cinnamon swirl, English muffin. Those are good memories and bread brings me back to that comfort feeling of home and family. Funny, at the time, I remember wishing we could just be like other families and have a loaf of Wonder bread for sandwiches. (Note to self – really appreciate what you have and the magic of it – not waste time wishing you had what others have.)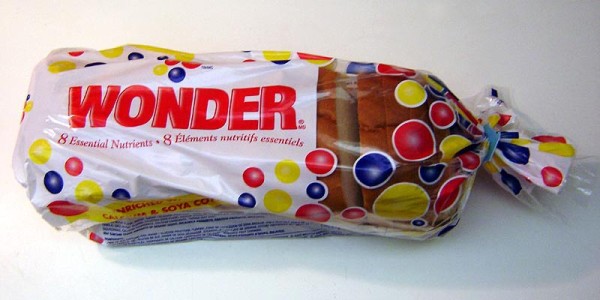 Bread. The dark side of my relationship to bread is when I can't stop at one piece because it is so delicious. (Another note to self – appreciate the magic of each bite – not wonder how many fresh rolls are left. The best bites of any item are in the first 3 bites.) For some of my friends and family members, bread is also a challenge item if they are gluten intolerant or on strict dietary plans.
My mom still brings comfort to our household by making fresh breads and rolls. She is visiting us for the next few weeks – and I can't wait to see what recipes she tries on us. She is also building memories of comfort for my kids – who get so excited to run home from school or daycare for 'Grandma's rolls'. I am not sure how her rolls taste so good – but part of it must be the love she puts into the process.
Grandma & My Tween: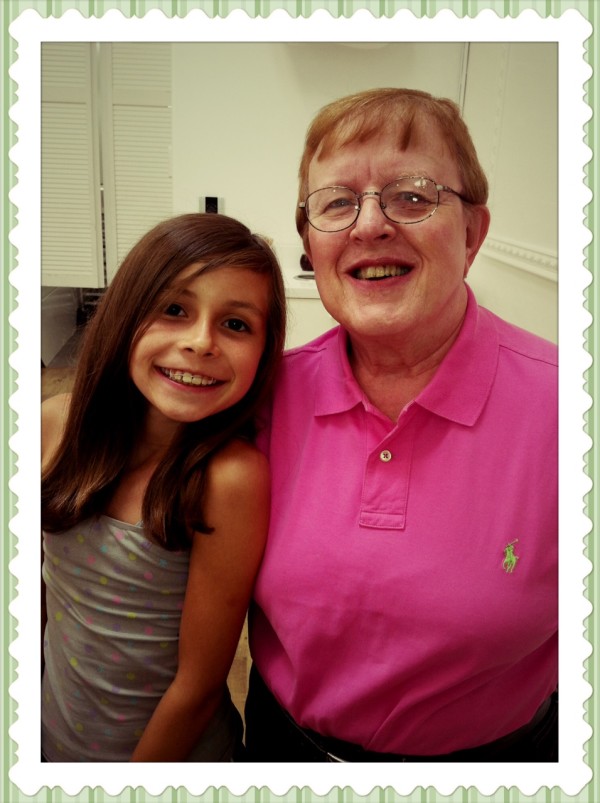 One of my mom's go-to recipes is Freezer Crescent Rolls from Taste of Home. The beauty of these is that you can make a large batch ahead of time, freeze them and then take them out to rise/bake when you are ready for hot rolls. A tip from my mom:  Set the timer when you knead the dough – 8 minutes is perfect.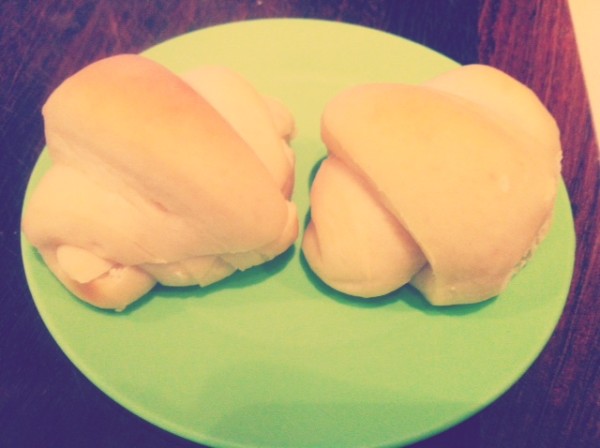 For 2013, I wish you a good relationship with bread and, more importantly, good family memories built creating new tasty treats together. For some additional inspiration – check out these links:
Bread Blogs:
Frieda Loves Bread – Full of comfort bread recipes and great pictures to "pin"
Wild Yeast – Really comprehensive site for all things bread
Artisan Bread in Five – Recipes for dough you can freeze and then bake to have fresh in 5 minutes
All Things Bread – For bread and laughter
The Fresh Loaf – A community site for bakers – includes lessons for amateurs
Alana's Pantry – Full of gluten-free and paleo-friendly recipes
Time to Share:
Do you have any  great baking memories?  Do you have any favorite sites to share for the love of bread?  Please share in the comments below!
If you liked this post, and want more, you can subscribe to be on our mailing list here.
Follow Lynnee's boards on Pinterest