Do you know that time in the afternoon where you just need a little snack or treat to get through the rest of the day? For me, it's almost like clockwork. 3pm is the time of day where I want to grab a treat or snack, and it is usually when I want to grab some chocolate.
Well, I just found my new favorite afternoon treat, that combines the dark chocolate that I crave with the yummy goodness and healthy benefits from nonfat greek yogurt  – new Yopa! authentic Greek yogurt flavored with rich vanilla topped with dark chocolate pieces.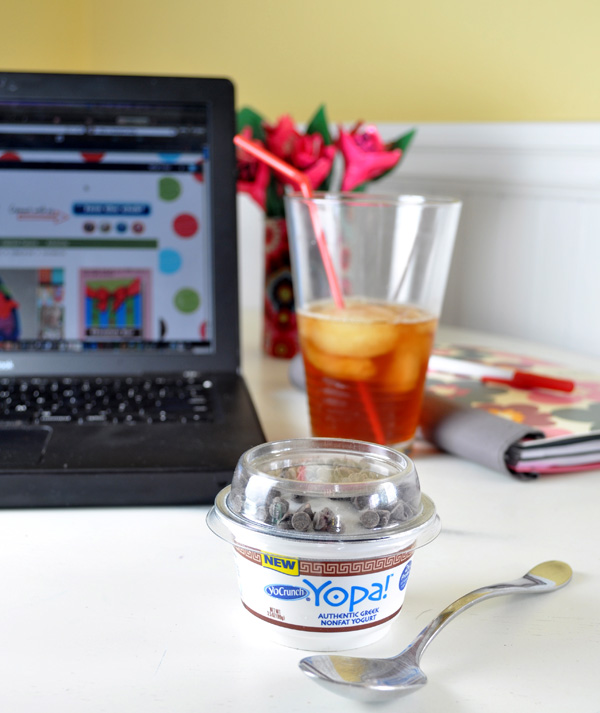 Ummmm… yummm!
This clever little package holds the yummy add-in bits at the top, with the perfect serving size of Greek yogurt on the bottom.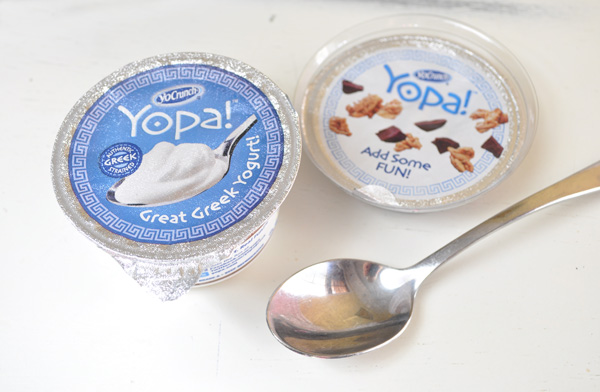 Just like the package says, "Add some FUN!". Simply mix in the yummy toppings on top of the Greek yogurt and enjoy.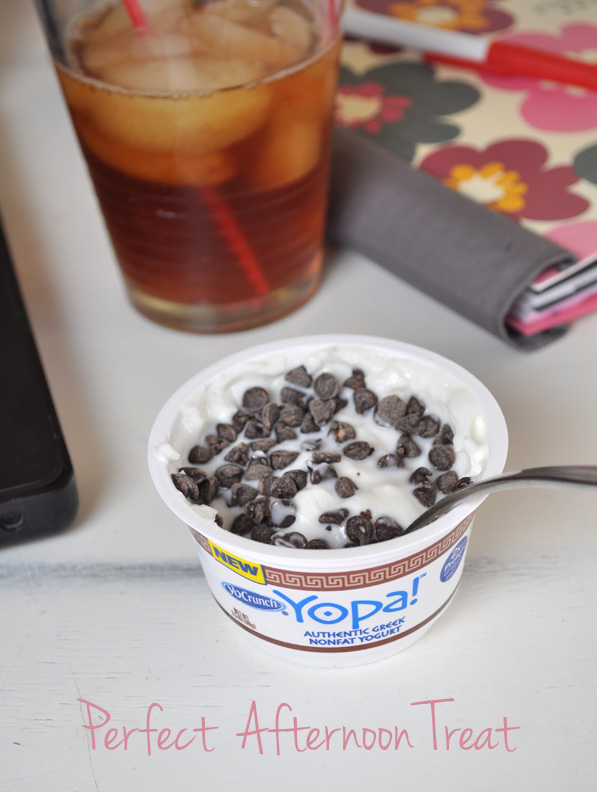 What I love about Greek yogurt, is that it is a good source of calcium and a great source of protein. Yopa! Greek yogurts have no preservatives or artificial colors, and have 5 cultures and 3 probiotics. Win, win, win. Many of the new Yopa! Greek yogurts come in sets of 4 single serving cups in one package, and there are 6 tasty flavors to choose from.
I also love the strawberry flavored variety with the granola at the top for the "added fun" or crunch factor. I love to top my oatmeal in the morning with one serving for a perfectly balanced and super easy, and healthy treat. Lovely!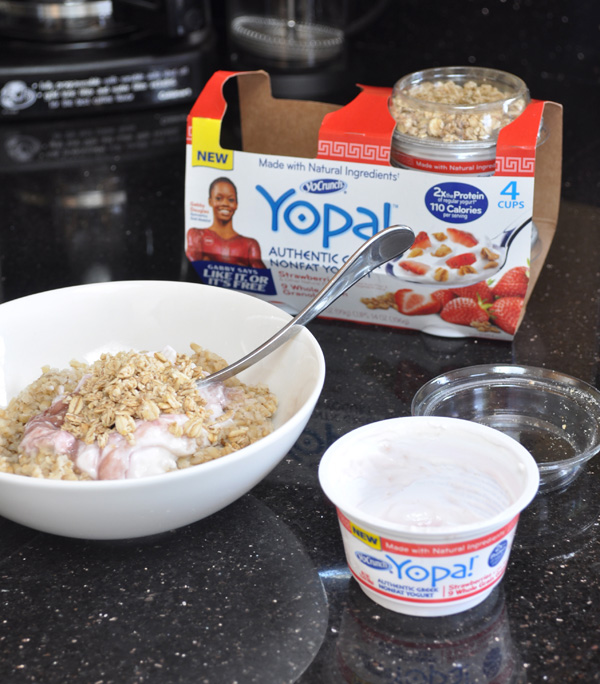 And if you needed one more reason to try this yummy treat today, check out the Yopa! Facebook promotion taking place 3/1 through 4/15: "Like Yopa! on Facebook and you could win $10,000!" Consumers can enter daily for a chance to win all that cash as well as prizes like Gabby Douglas (love her!) signed autobiographies and free product vouchers.
Speaking of balance, gold medalist Gabby Douglas is an expert, and she's challenging you to take the Yopa! Taste Challenge where you can win a variety of prizes, including $10,000! Just "like" Yopa! on Facebook for a chance to win and to grab a coupon for $.50 (or more!) off one cup of Yopa! Authentic Greek Yogurt.
Enjoy!
If you liked this post, and want more, you can subscribe to be on our mailing list here.
Feeling social? Follow ChicaCircle on Facebook or Twitter, and follow me on Pinterest or Instagram.
I was selected for participation in this campaign as a member of Clever Girls Collective.