When Invisalign asked me to talk about my experience growing up with braces, it had mostly to do with a popular TV show. My tween has recently been obsessed with reruns of shows that I used to watch when I was a kid. Among her favorites are Full House, I Love Lucy, Happy Days, and, who could forget, The Brady Bunch. They have been playing Brady Bunch marathons on the Hallmark Channel, and our DVR has quickly filled up with past episodes of the show about the lady and the fellow, each with three kids of their own, who knew they would somehow form family. You with me?
Did you have braces growing up? Are you a child of the 70s & 80s like I was? Tell me you remember the episode where Marsha gets braces for the first time and she cries into the mirror screaming, "I'm so ugly" and devastated that the school dance is coming up and how could her date still want to take her now.

The truth is, that is one of the most vivid memories of braces that I had as a kid. I grew up in a household with 2 other sisters and none of us had braces when we were kids. To be honest, neither did many of my friends. I know more close friends and family today that have gotten braces as an adult. And I, myself, have considered the possibility of getting braces someday as an adult woman, not for medical reasons, but more for cosmetic purposes.
Since then, I have experienced hands-on what it feels like to have braces, from a mother's perspective. My tween got her first set of braces when she was 9. I have had to educate myself so much more about braces, and had no idea that now it is common to go through 2 different phases of braces growing up. My girl is at the tail end of what is considered Phase 1. And braces for her were not for cosmetic reasons at all. In consultations and reviewing of her mouth x-rays with her Orthodontist, her mouth was actually not big enough for all of the adult teeth to come in correctly. She had to have 4 teeth extracted, a mouth expander put on, and a full set of wire braces. Those first few weeks of braces were tough! I sympathized with her, and wished I could help take away some of the uncomfortableness without truly knowing what is must have felt like. As a mother, don't you always want to shield your kids from any pain?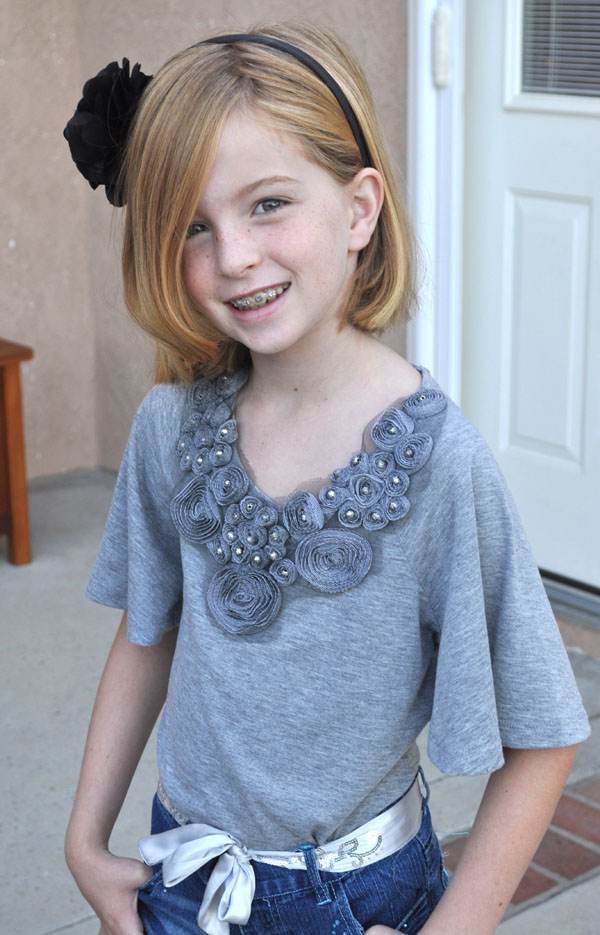 Here is my daughter shortly a few months into braces. I'm so glad she could still confidently smile, and we didn't go through any of the "I'm so ugly Marsha Brady" drama. One thing I know is that kids are resilient, and sometimes stronger than they might even realize.
Fast forward to today, my daughter's wire braces are off, and she is wearing a retainer at night. We are still waiting for all of her baby teeth to fall out before the possibility of the Phase 2 for braces.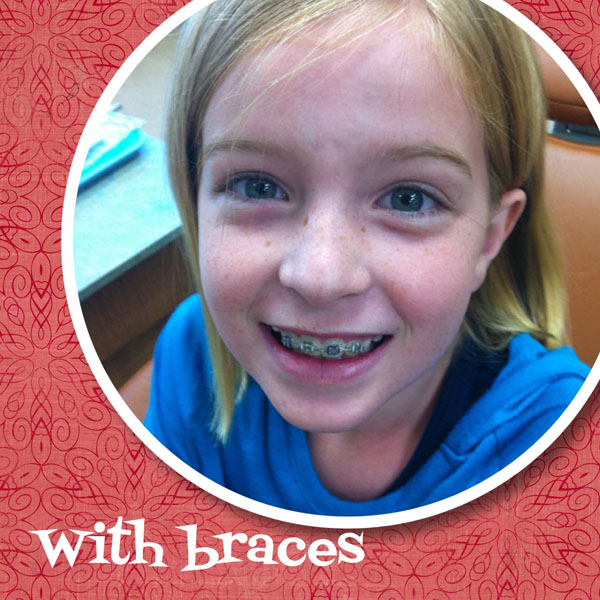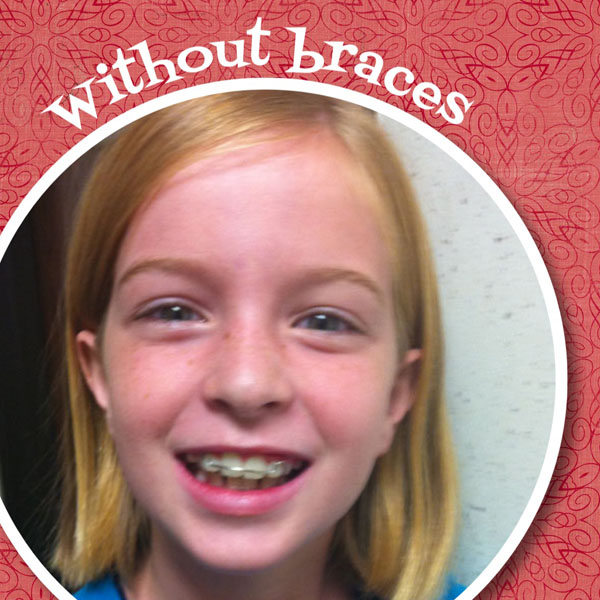 And since doing my research, I have to say that I am seriously considering Invisalign for her as an viable option. I recently had a lengthy conversation with her orthodontist about Invisalign. He brought a really good perspective and was full of knowledge about this clear braces technology. His perspective was that orthodontists can use Invisalign as a tool for their patients and even though it might not be for everyone, it can definitely be  a successful treatment and be easier for some teens and because of the innovative clear mouth aligner technology. One of the major benefits of Invisalign is that since the aligners can be removed, kids can eat, brush and floss as they would normally.
Today's braces are more sophisticated than Marsha Brady's time, for sure. As technology enhances our daily lives, it also continues to advance the science of Invisalign braces. As with anything, there is a learning curve with new technology. Did you know that Invisalign has actually been around or over 15 years? They continually work closely with orthodontists to train and educate them on this technology, and are constantly working to improve the product. Truth is, over 1.3 million patients have chosen Invisalign for their orthodontic needs.
Getting braces for your child or yourself is definitely a personal decision. When armed with all the information and technology offerings that are out there, you will be prepared to make the ideal solution for you and your family. We are ready for phase 2 yet for my tween, but I'm glad we have options for the next round of braces.
Go here for more details on How Invisalign Works.
You can also connect with Invisalign on Facebook or Twitter.
I'm curious, would you consider Invisalign for a clear alternative to braces for you or your child? Tell me below.
Have a great day!
Disclaimer: This post was sponsored post by Invisalign. However, all thoughts and opinions are my own.