I'm so excited to be a guest today over at 36th Avenue!
My cake in a can DIY is being featured today, and I would be ever so grateful if you would all hop on over to give it some love. Desirée is truly a crafty inspiration and her blog is the bomb!
As a super duper thanks for checking it out, you get a special bonus Halloween Cake in a Can free printable version here.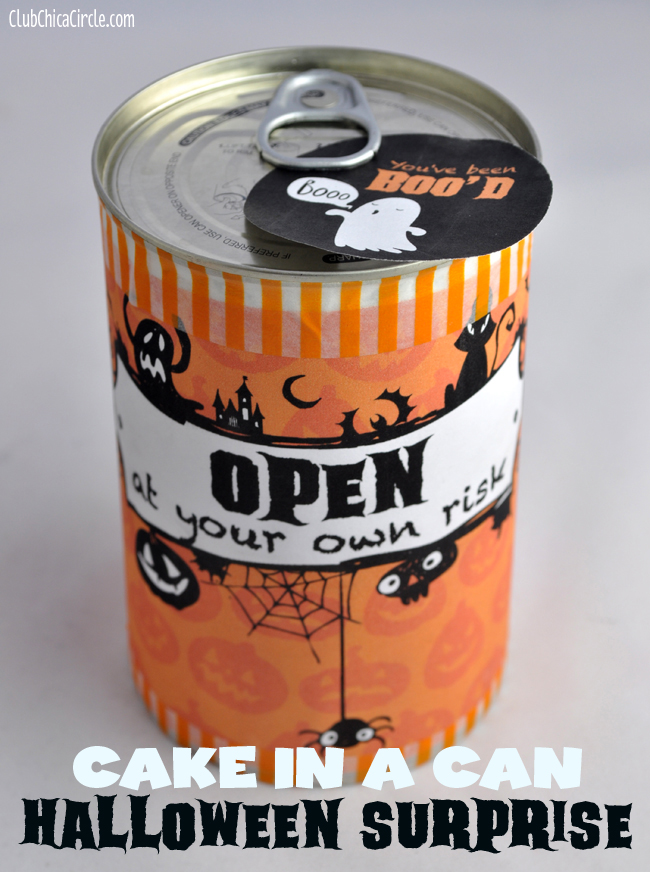 Follow the same directions on removing the bottom lid, baking the cake in the can, and wrapping up for special surprise.
This is such a fun "You've Been Boo'd" gift idea too!
Grab your Halloween Cake in Can Free Printable here!
Wrap your can with the label. I added a little washi tape on the top and bottom for extra flair, and slip the "You've Been Boo'd" circle tag on top under the pop top.
If you have never "Boo-ed" anyone, it's a super fun way to leave a treat for a neighbor, friend, or teacher.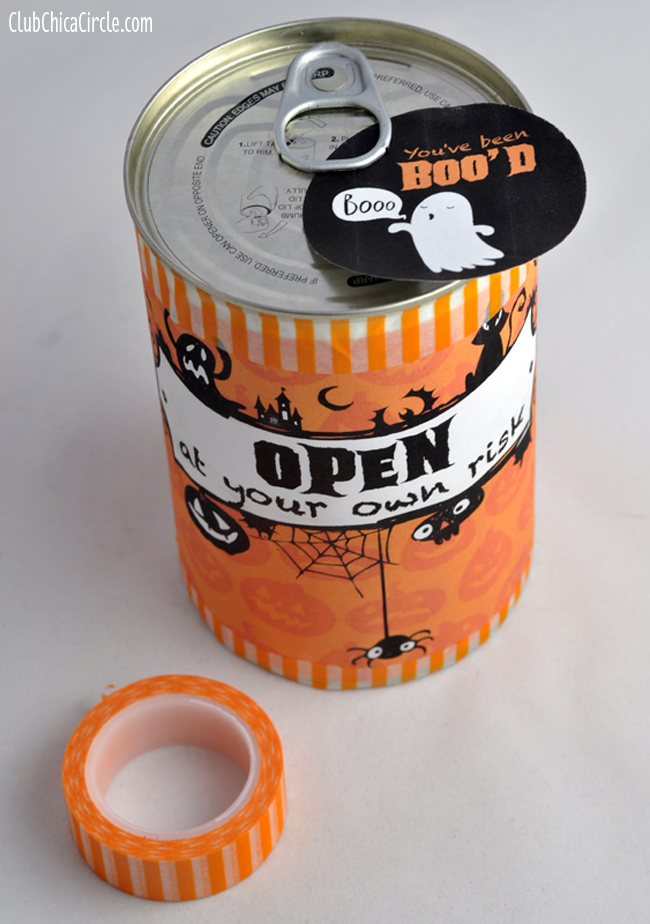 Leave on someone's doorstep or even desk for a special Halloween surprise!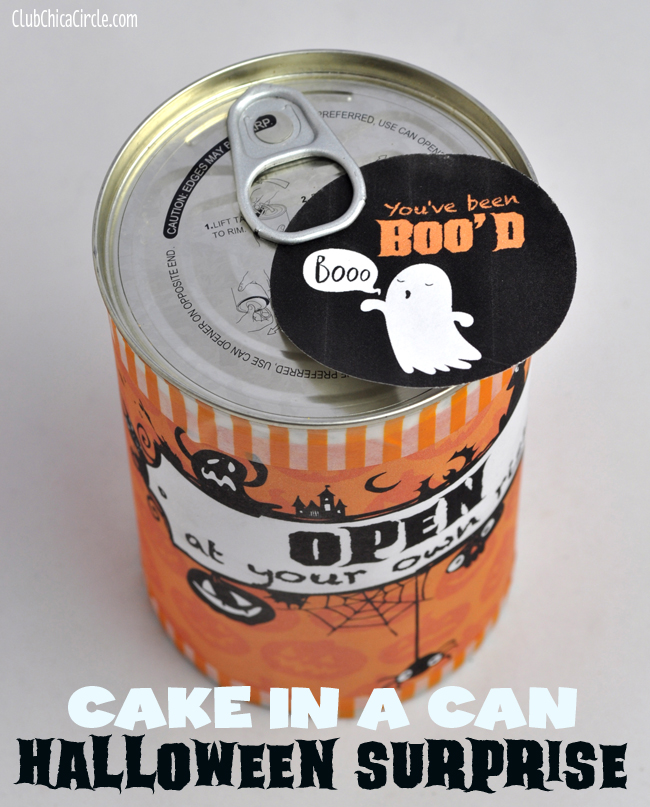 In mine, I left a special surprise. You know it's Fall when the Halloween Joe Joe's come out at Trader Joe's.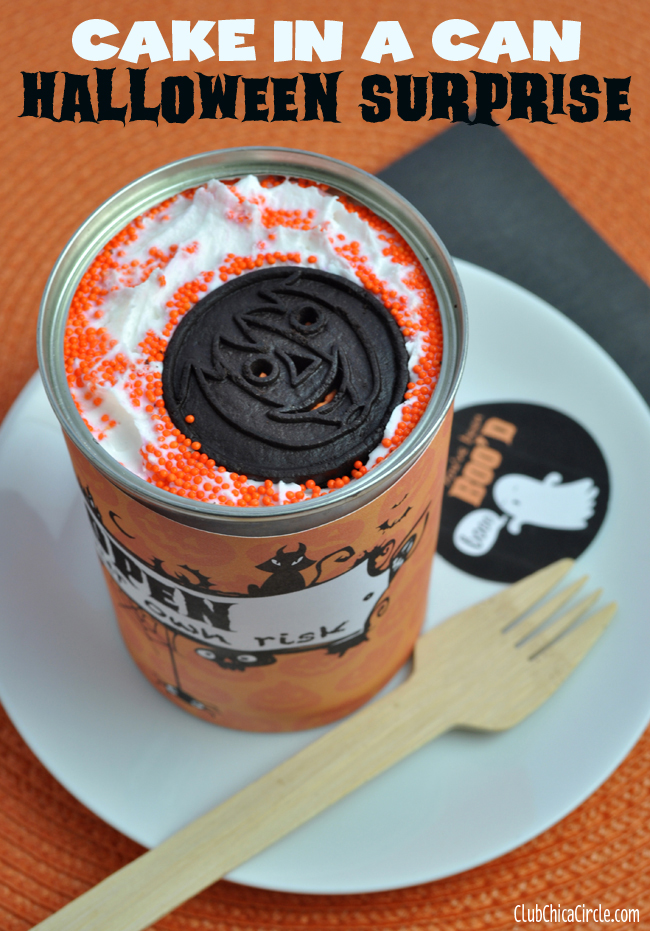 I filled my can with chocolate cake with white frosting, orange sprinkles and of course a Pumpkin Joe Joe's.
Yum!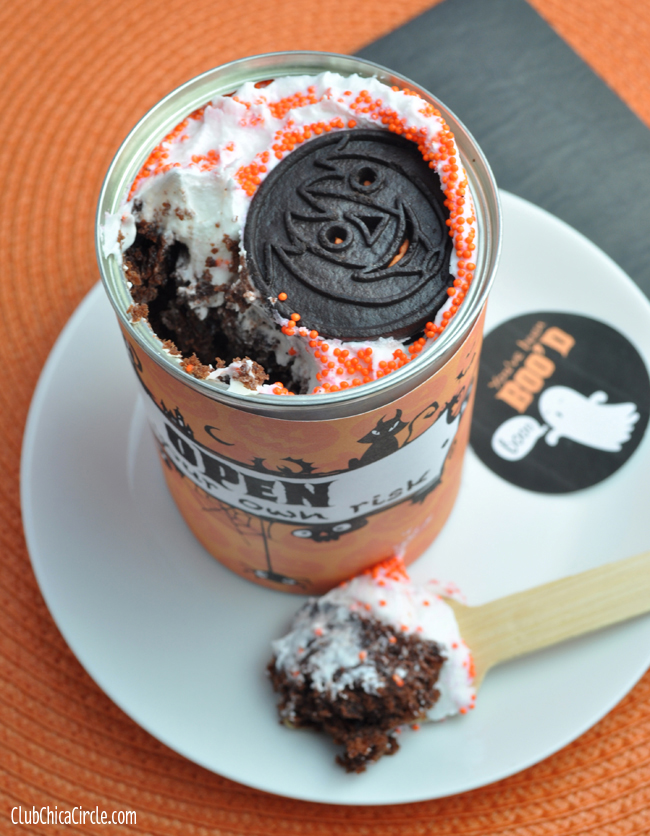 So hop on over to 36th Avenue for the Birthday Cake in a Can version, and treat someone to the Halloween version!
Enjoy!
If you liked this post, and want more, you can subscribe to be on our mailing list here.
Feeling social? Follow ChicaCircle on Facebook or Twitter, and follow me on Pinterest or Instagram.