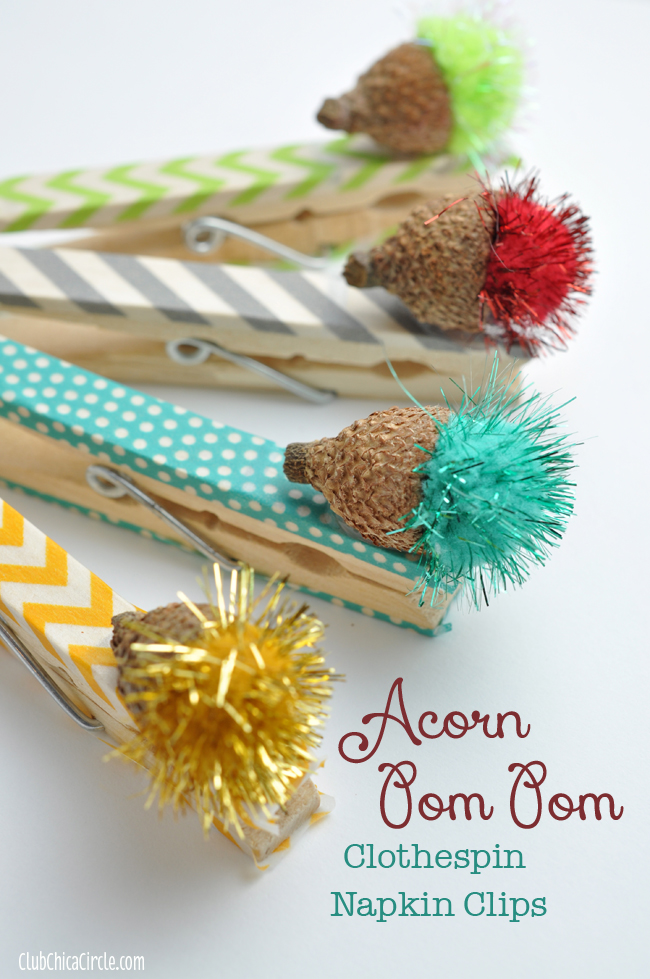 Getting ready for setting the Thanksgiving table yet? Need a quick craft to keep the kids occupied? Today's craft can help with both of those.
This one is so simple, my tween couldn't wait to help. If you went on a nature walk yesterday to make the nature votive candle holders, did you find any acorns? If not, it may be time for another family nature scavenger hunt. = )
You just need some decorative washi tape, clothespins, small pom poms (I like the glittery kind), a glue gun, and acorns.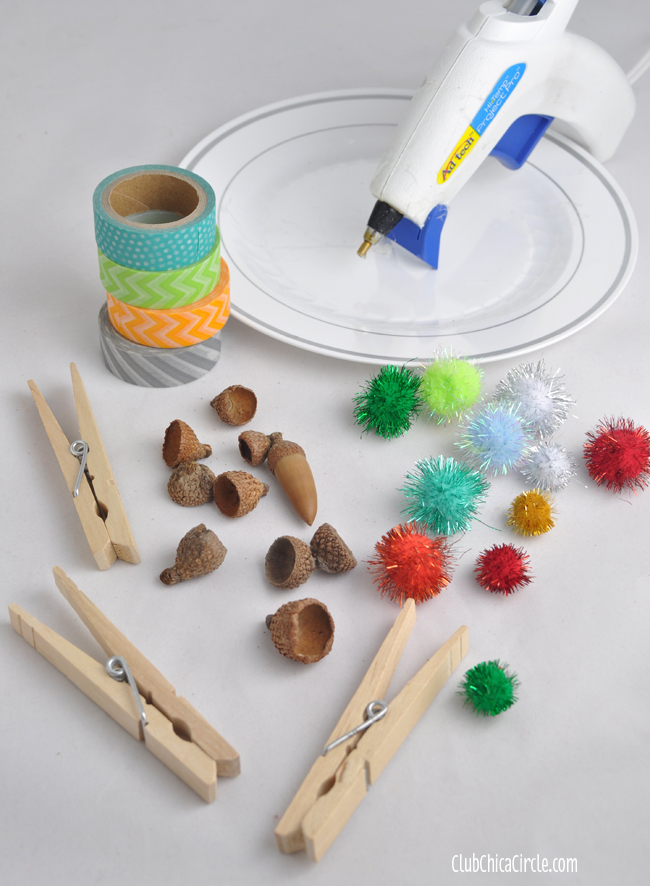 For the acorns, you actually want the top nut hull. That is where you are going to replace it with a colorful pom pom.
Start by attaching a piece of washi tape on the each side of the clothespin. Washi tape is just wide enough to cover the surface with a little overlap on each side.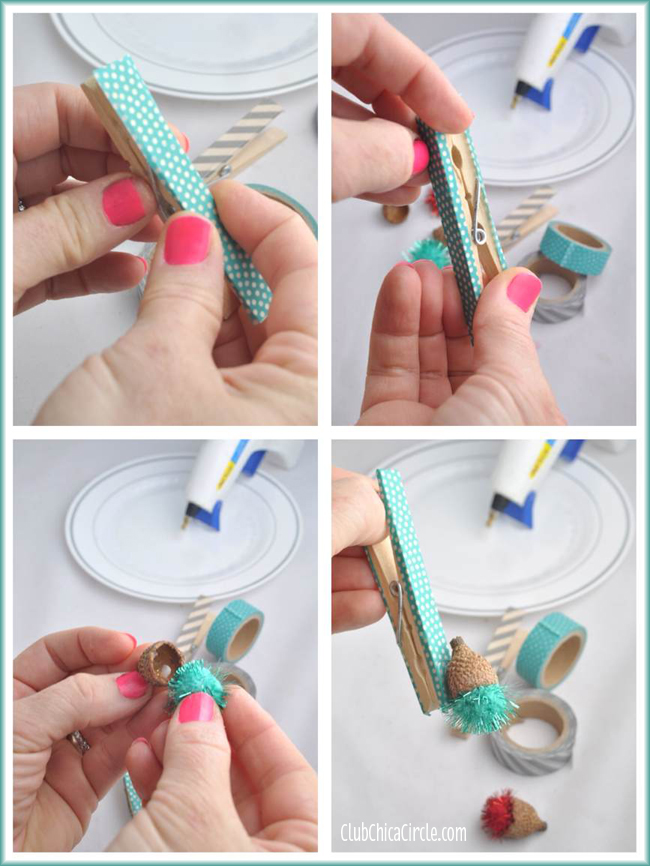 Then to transform your acorns, squirt a little hot glue inside the top hull, and attach a colored pom pom. Then attach to the end of the clothespin with another dot of hot glue.
That's it! I coordinated my washi tape with my pom pom for really pretty combinations. They make beautiful napkin clips for any Fall tablescape.You could even take it a step further, and attach a magnet on the other side for the perfect refrigerator clip.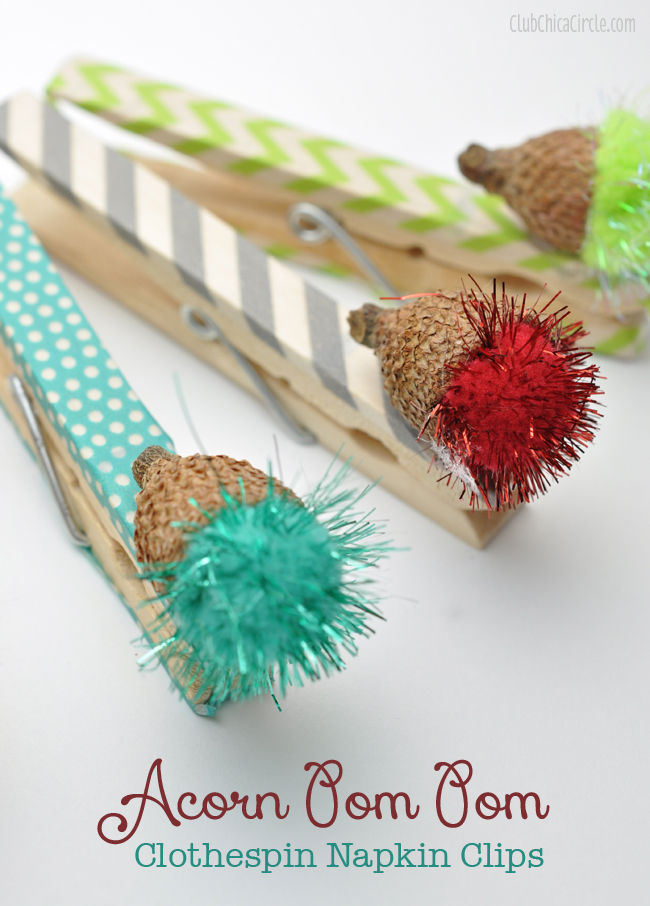 To jazz up your Thanksgiving table, simply clip on a napkin and put on each plate.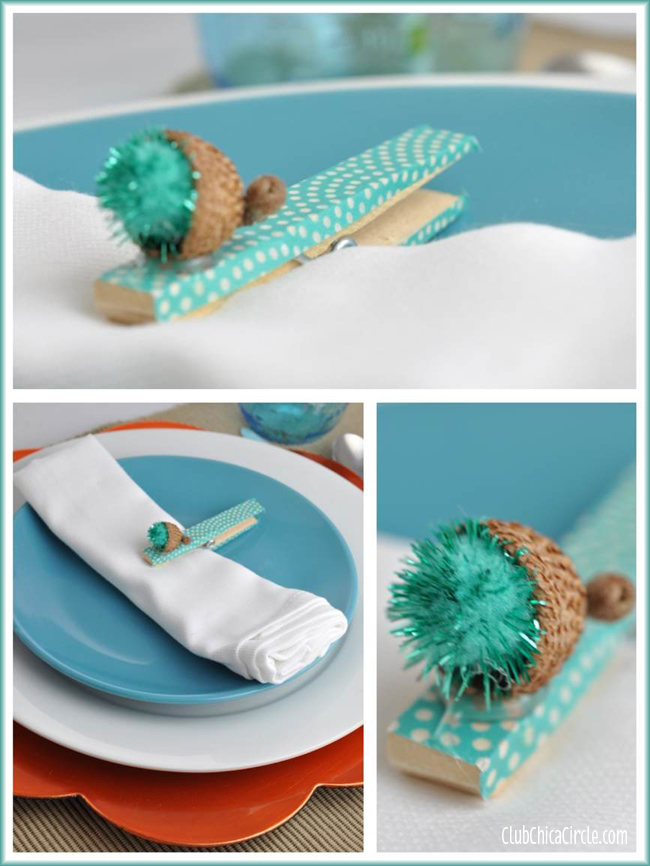 You can add a name tag or placecard with it too!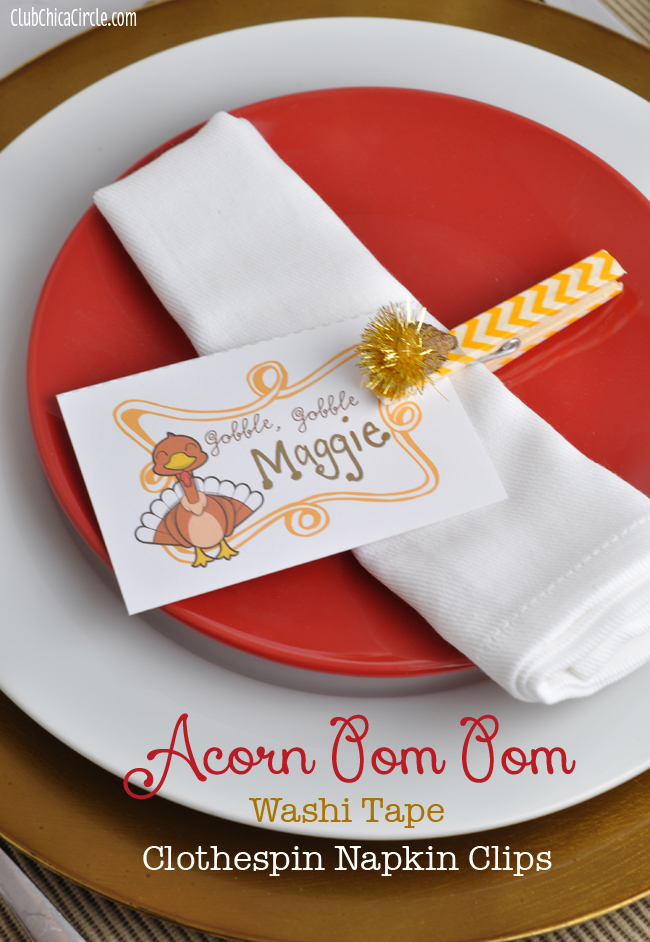 Grab your free Thanksgiving Place Card printable here.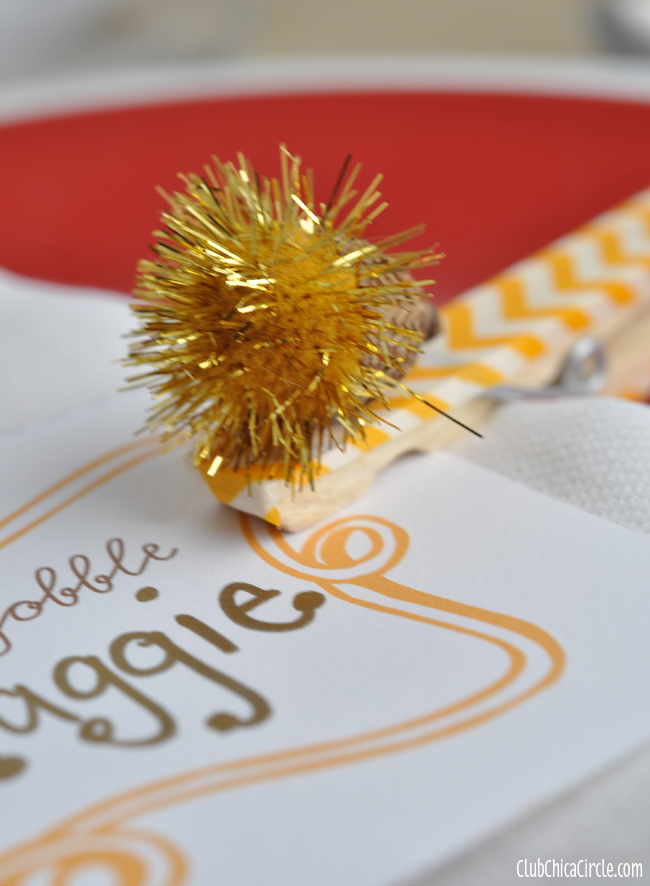 I love how colorful and sparkly the acorns are!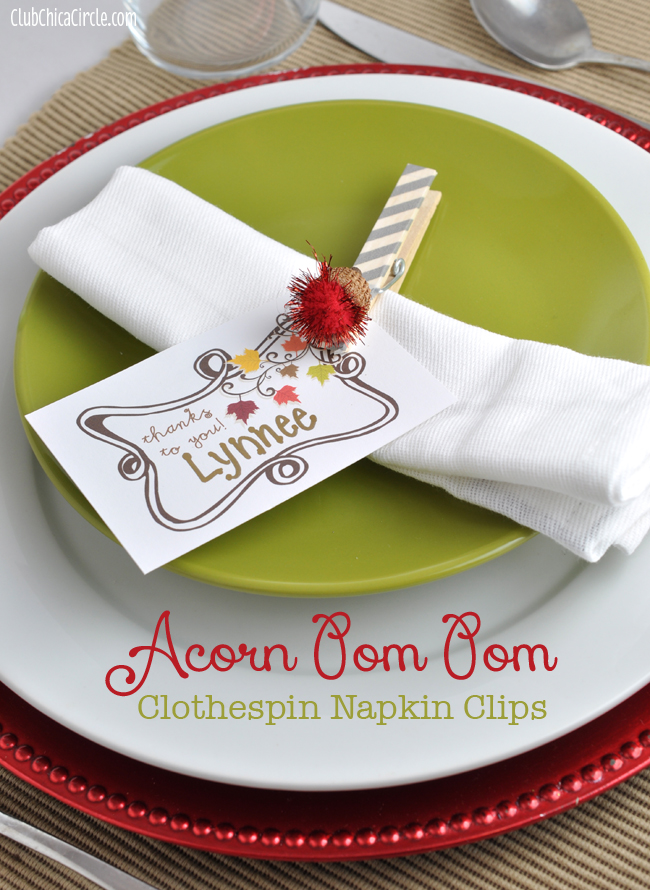 Lovely!
We hope you all have a festive, safe, and inspired family celebration this Thanksgiving!
Happy crafting!