You can admit it. You are counting the days until summer break, aren't you? If you aren't, I'm sure your kids are. Yesterday, my girl and I realized that there were exactly 28 days left until the end of the school year for her. Talk to me in August, and I'm sure we will be counting down the days until school starts back up again.
Here is a crafty way to make your own countdown calendar, by making your own countdown notepad.
What?!
Yes, I said "make your own notepad". This may not sound revolutionary to you, but once I found out that this would work, I know I will use this crafty trick again and again!
Here is how you can make your own countdown notepad:

First, cut out numbered rectangles of the same size with a paper cutter.
I've provided you with a colorful printable with numbers up to 64 depending on how many days you may be counting down to.
Grab your free printable here:
Countdown calendar printable for homemade paper pad
Next, you will need 2 binder clips, a spongebrush, and DecoArt Decoupage Glue.
Once you have sorted your numbered rectangles from least to greatest number, and stacked them neatly together making sure the top edge is straight, clip them together with 2 binder clips on either side.
Apply 2 coats of DecoArt Decoupage Glue on the top edge, letting each coat dry completely.
You have now made your own notepad!
Turn it into a cool countdown calendar by taping the last page of your homemade notepad onto the top of a 4″ x 6″ frame. I used washi tape both for decoration and ease of use. Once you have counted down to the last number, the washi tape can easily be peeled off to attach another countdown calendar.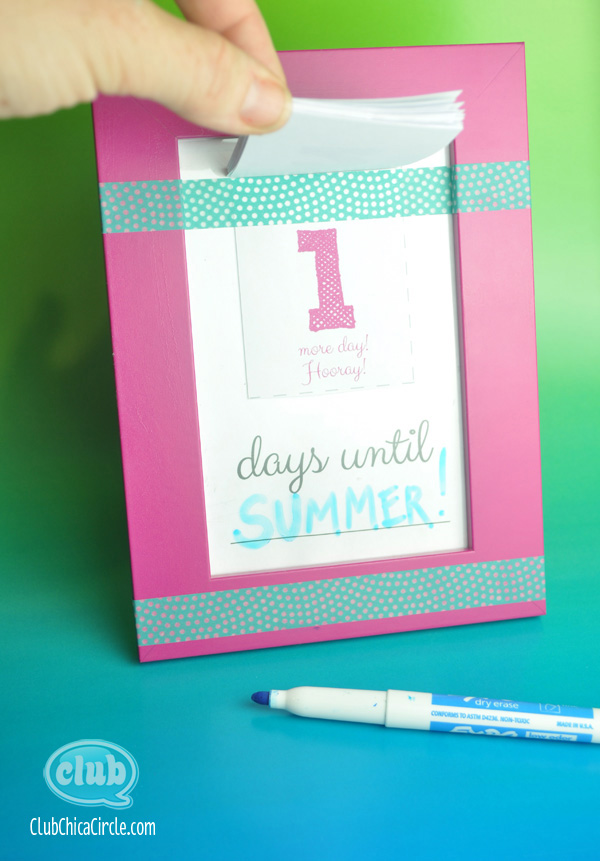 In the free printable above, I also included a 4″ x 6″ printable to go under the frame with a blank spot to fill in with what you may be counting down. Use a dry erase marker on the top of the glass of your frame, and fill in the blank. The best part is that you can reuse this over and over and customize what you are counting down to.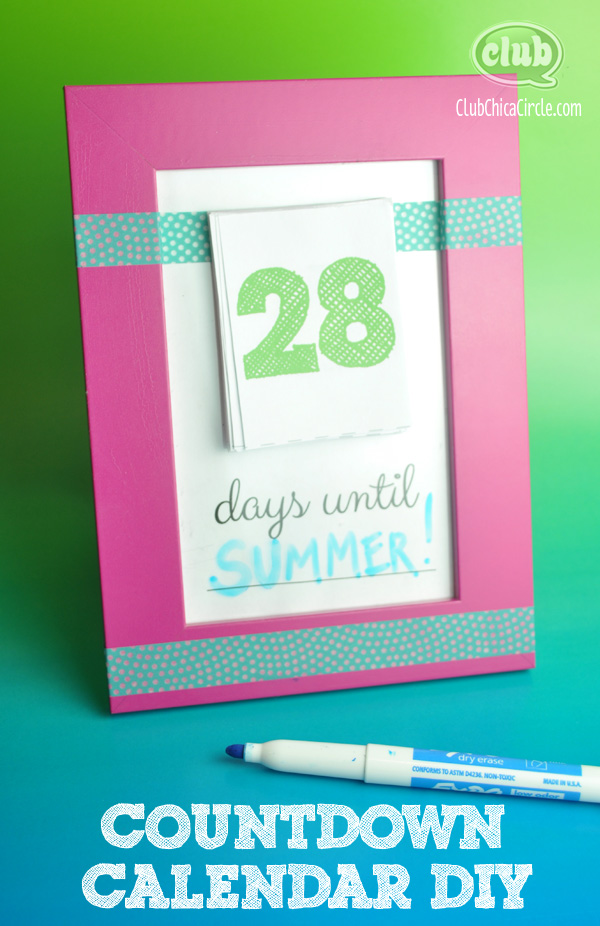 For us, we have begun the countdown to summer! Hooray!
For every day that passes, simply pull off the top numbered sheet.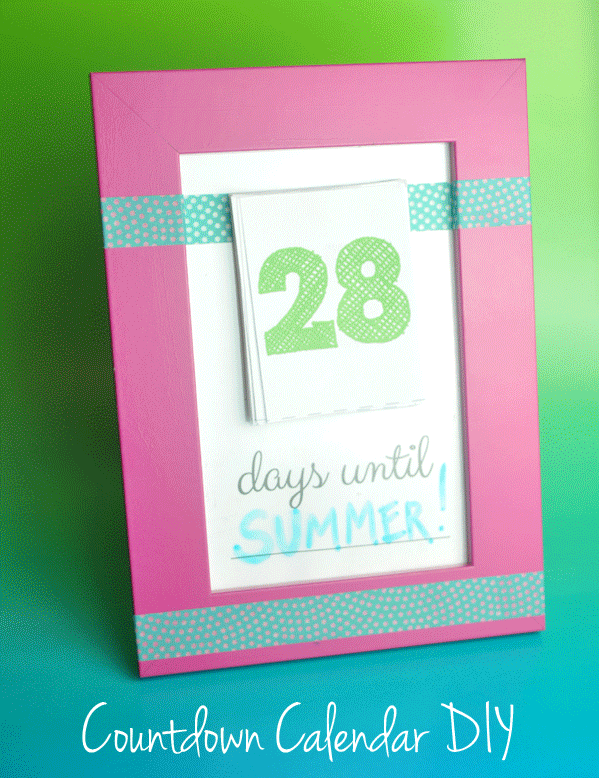 Voilá! Do you have a big event you are counting down to? Make your own crafty countdown calendar. = )
Happy crafting!
If you liked this post, and want more, you can subscribe to be on our mailing list here.
Feeling social? Follow ChicaCircle on Facebook or Twitter, and follow me on Pinterest or Instagram.