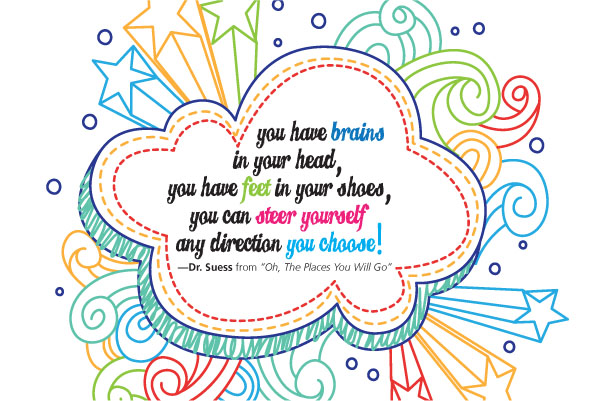 Dr. Suess, that is. = )
I am a huge fan of inspirational sayings and thoughts. I collect them on one of my Pinterest boards. I post them on my wall. Words have power, and when they are meant to inspire, they can be even more powerful. Enjoy this simple inspirational message from one of my favorite authors of all time, and pass it along to someone. I know many students might be heading off to school soon, or maybe you know someone who would love just a quick inspirational nudge.
Go here to our e-card page, and send one to someone today.
Enjoy, and happy crafting!
If you liked this post, and want more, you can subscribe to be on our mailing list here.