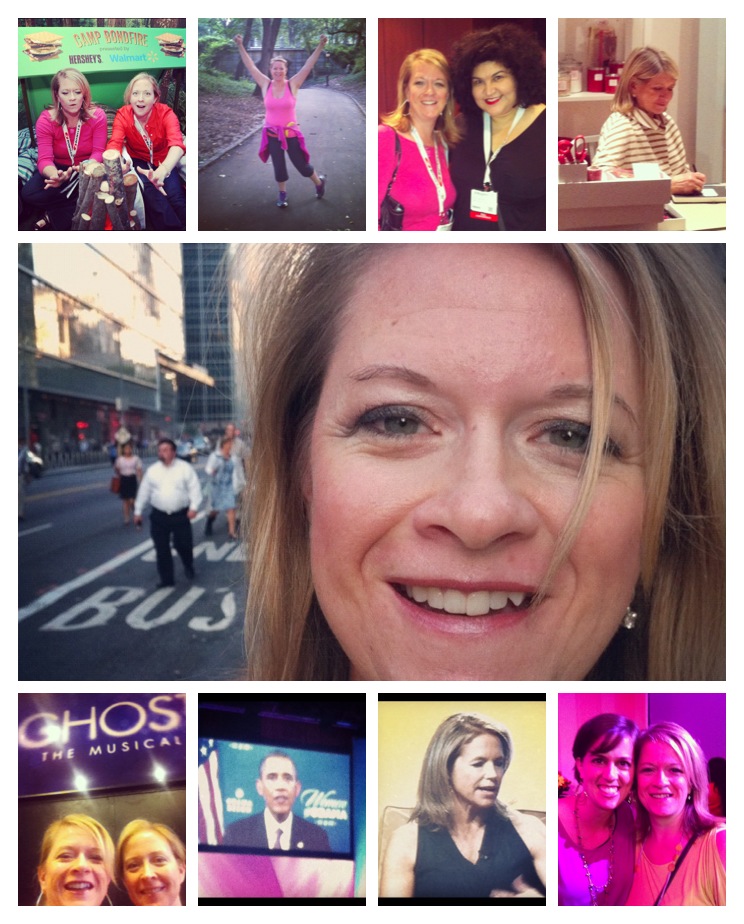 We are back from the Big Apple and BlogHer '12! We packed in so much in the 3 day conference and came away with loads of new friends, oodles of new inspirations, gaggles of awesome memories, and lots of fun swag. I personally love to visit NYC, and even though the conference schedule went from morning until night, we were able to sneak away and enjoy a sampling of what the island of Manhattan has to offer. From a morning jog in Central Park to catching a Broadway show, we were able to mix business and pleasure in the big city.
We were inspired by keynote speakers, President Obama, Martha Stewart, and Katie Couric. The President discussed how women's issues are on the top of his campaign agendas. Martha Stewart celebrated her 71st birthday with the BlogHer community, and she looked fabulous! She talked about her love of being a grandmother, business, the launch of her new Home Office line at Staples, and how Twitter helps spread her message instantaneously and keeps her connected to current events. Katie Couric talked about life, politics, balancing it all, and her new afternoon talk show that premieres Sept 10. "There's always room for more smart conversations,"  expressed Katie when referring to her new show. I know for one I will be watching this fall. I thought it was fantastic how she plans to use social media to enhance her talk show format. She mentioned that they plan to have 2 saved seats for bloggers at every show relating to the specific topic.
I cannot even begin to list all of the lovely fellow bloggers, amazing speakers, and inspiring women we met along the way. I met some of my favorite crafty bloggers that I idolize like Kathy Cano-Murillo, better known as the Crafty Chica, and Marie LeBaron, founder of Make and Takes. We easily exchanged business cards with at least 50 other bloggers and business owners.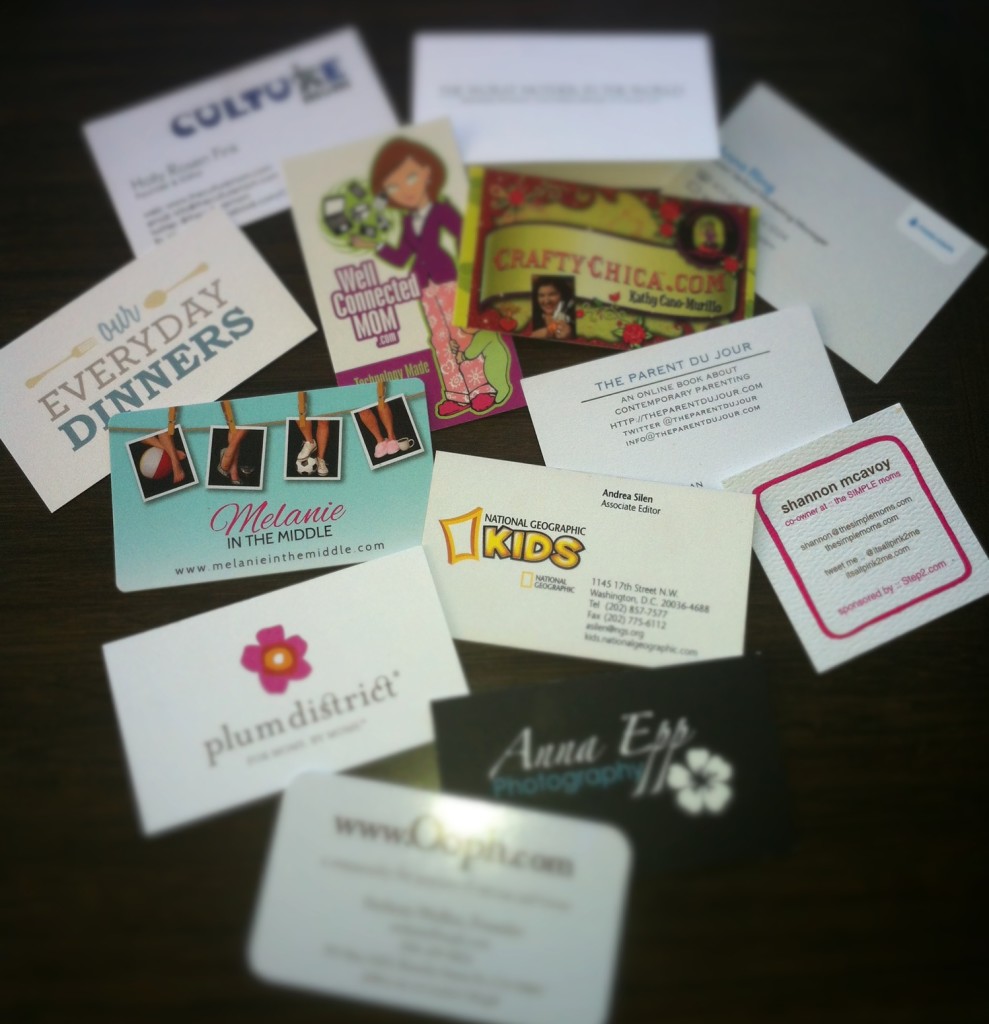 Here are some sites we will definitely be putting on our google reader feed: The Simple Moms; Melanie in the Middle; The Culture Mom; Our Everyday Dinners; and Robin's Chicks to name a few. I can't believe we sat next to and chatted with Gretchen Rubin of The Happiness Project. Huge fan for sure! I will send my tween to check out the fun stuff on National Geographic Kids. I signed up for discounts on local deals curated for moms, by moms on Plum District. And I can't wait to create my own digital flipbooks with Britely, or order mini cards from Moo. One of my favorite booths was the Duck® Tape brand booth, where the sales reps were adorned with everything Duck® tape, from rings and headbands to purses and shoulder bags. You know we love to craft with duck tape!! And we will be celebrating National S'mores Day with Hersheys, just as we made our own yummy s'mores in their booth.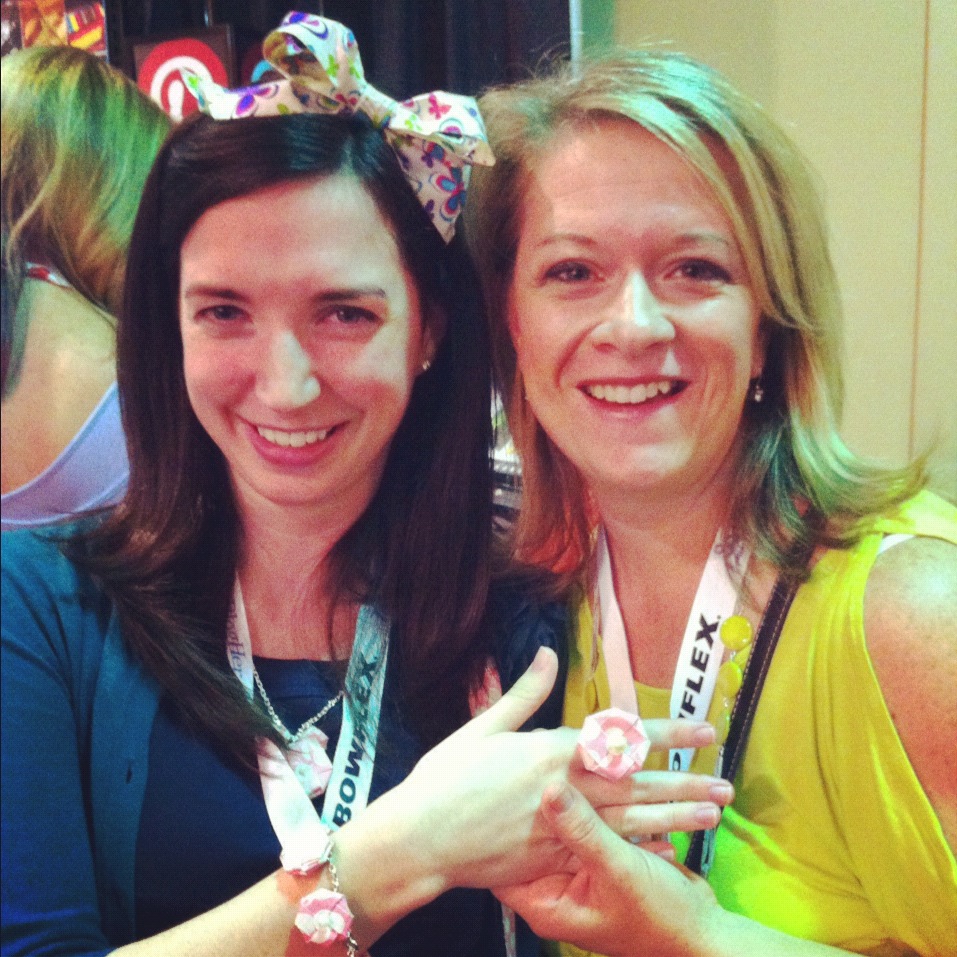 It's so hard to encapsulate the whole BlogHer 12 experience in just a few words and recommendations, but we absolutely came away inspired and jazzed up to continue this crafty blogging journey with all of you!
Happy Crafting!
If you liked this post, and want more, you can subscribe to be on our mailing list here.