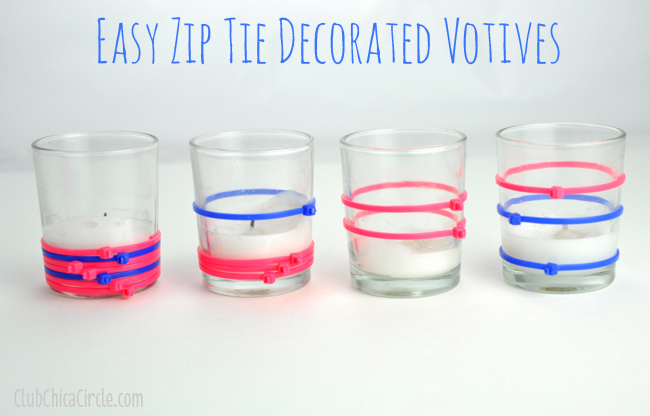 Last time I was in Michaels, I swear for just a couple of things, these brightly colored zip ties simply called out to me. I had no I idea what I wanted to craft with them, but I knew I could figure out something.
Zip ties can serve many purposes from binding cords together to attaching things together. I used them to turn ordinary white votive candles into cool modern ones.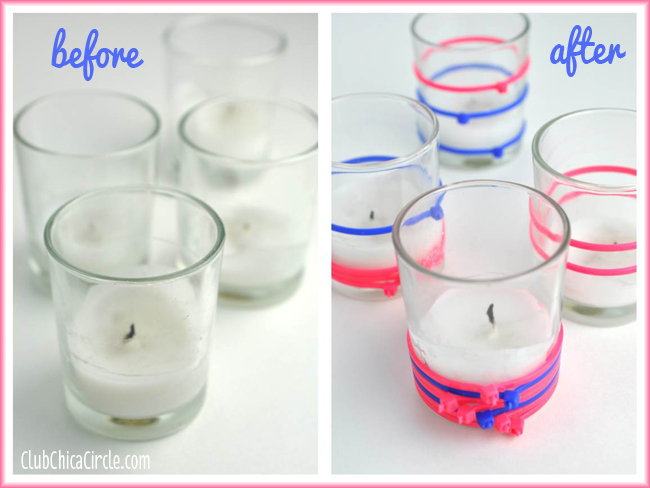 Really, this isn't a 15 minute craft idea, this is more like a 5 minute craft idea.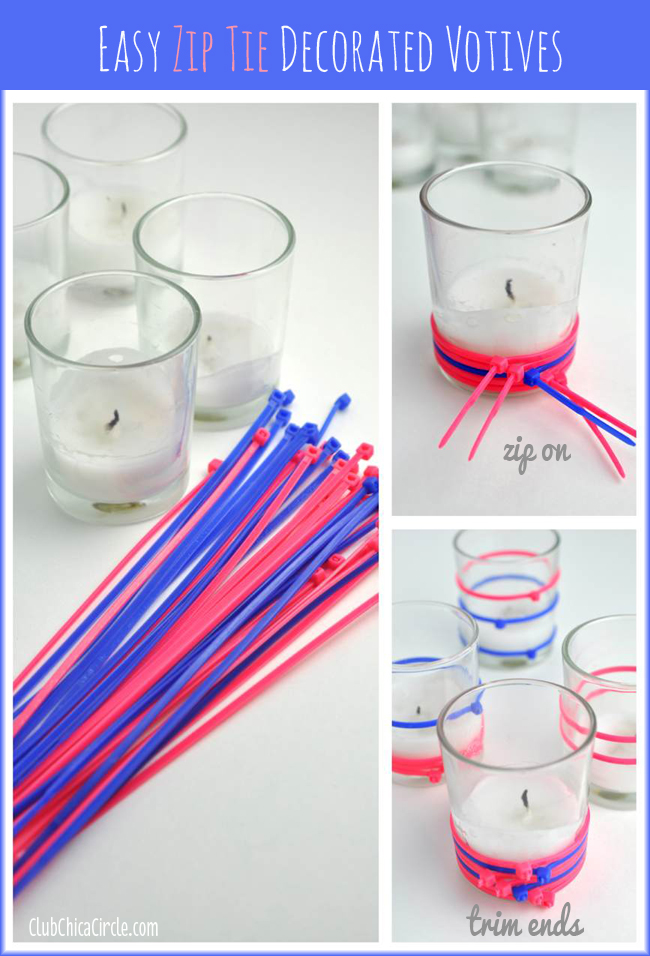 Simply zip on around a glass votive in your desired pattern, and them trim off the excess with a scissors.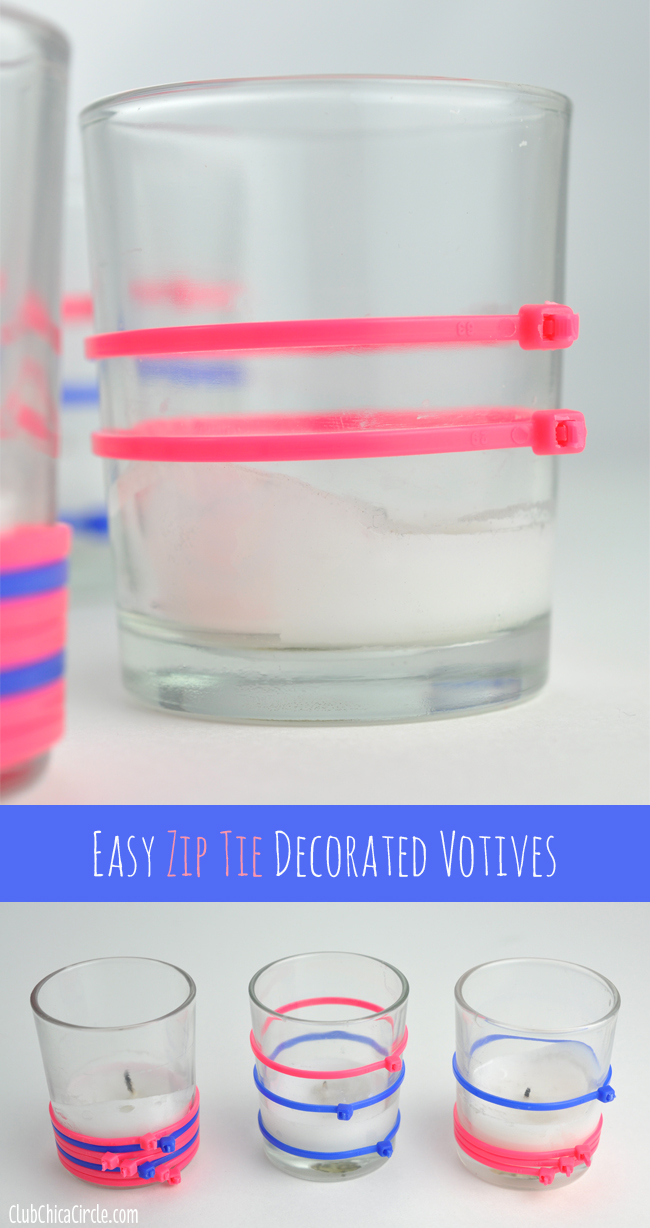 You can easily move the "latch" part to create a stair step effect.
You can make so many different designs and patterns with them in seconds!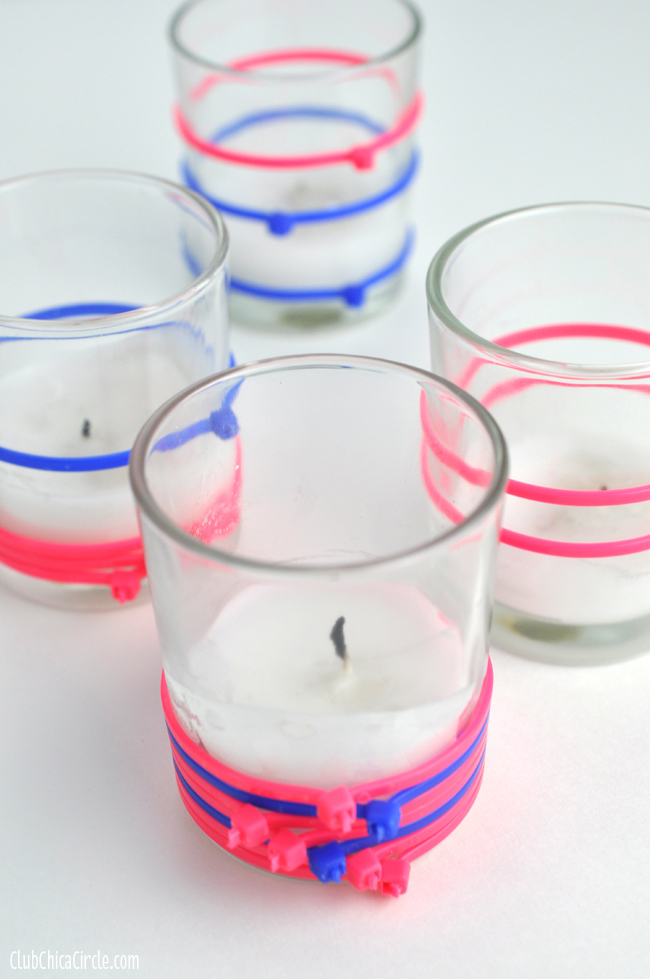 I love how they turned out. Best of all, they aren't permanent. If you just want to add a little color these are perfect. If your mood changes, simply slide them right off!
Happy crafting!
If you liked this post, and want more, you can subscribe to be on our mailing list here, and make sure to get your free Cupcake Toppers Printables for Every Occasion.

Feeling social? Follow ChicaCircle on Facebook or Twitter, and follow me on Pinterest or Instagram.