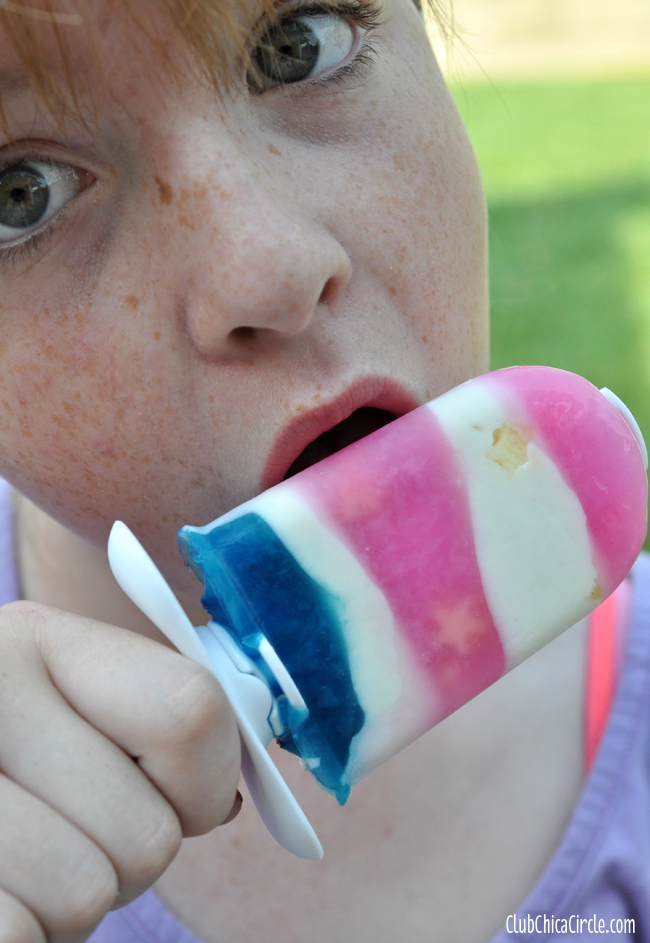 Ok, here in Southern California we have suddenly hit temperatures of 100+ degrees!
It feels like we skipped right past Spring and jumped straight into Summer!
We've teamed up with some of our favorite blogging friends to give you this COOL giveaway. We have appropriately coined ourselves: The Caffeinated Crafters and are kicking off Summer with a Zoku Quick Pop Maker and recipe book giveaway to help keep things cool!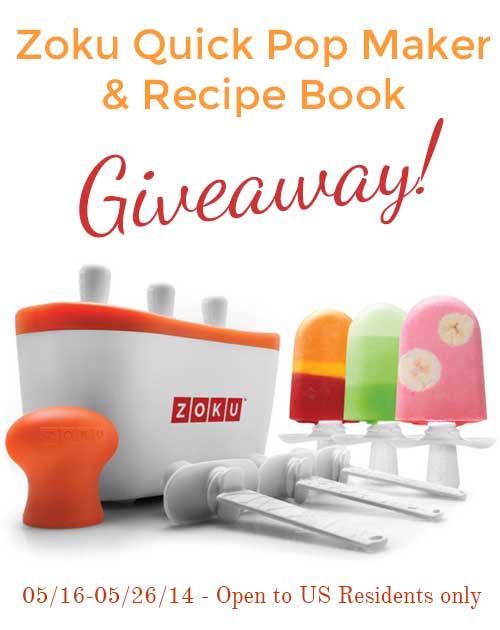 If you have never seen one of these clever quick pop machines, you are going to be amazed at how many different varieties of popsicles you can create—from the super fancy to the super simple.
My tween and I decided to try a Fourth of July inspired pop, and to prove how simple and fast it is, we made this popsicle before I got her to school today. No joke – she enjoyed it on our ride to school this morning.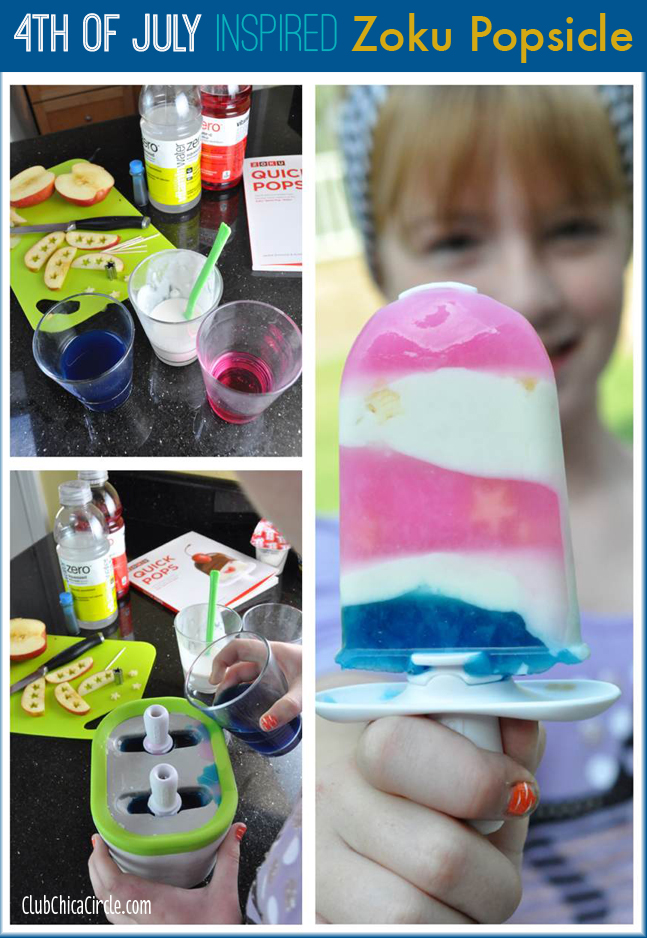 I did use the Zoku recipe book as inspiration, but to make super simple, I used ready-made juices to create my red, white and blue stripes.
For the red popsicle stripes, I used the dragonfruit flavored vitamin water.
For the white stripes, I mixed a little milk with vanilla pudding until it was a pourable consistency.
For the blue stripe, I added a little blue food coloring to lemonade flavored vitamin water.
And to create the stars, I used a mini star metal cutter from thin slices of apples.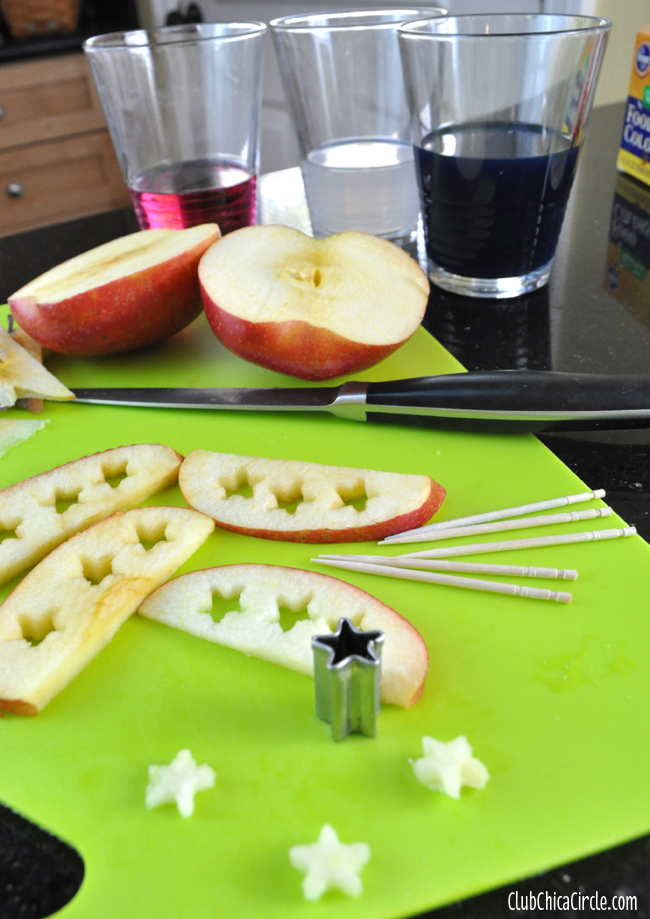 The process for creating the stripes is pretty simple. You just need to add the different colors in different stages of freezing. We poured a little of the red juice at the bottom of my Zoku maker and let it freeze. To help this along a little faster, I put it back in the freezer for a couple of minutes between stages. Then we added the vanilla pudding stripe, freeze, another layer of red juice, freeze, one more white (vanilla pudding) layer, freeze… you get the point…. finishing off with the final blue stripe.
During the white and red layers, we added some of the apple stars in the mix to freeze along with the colored layers.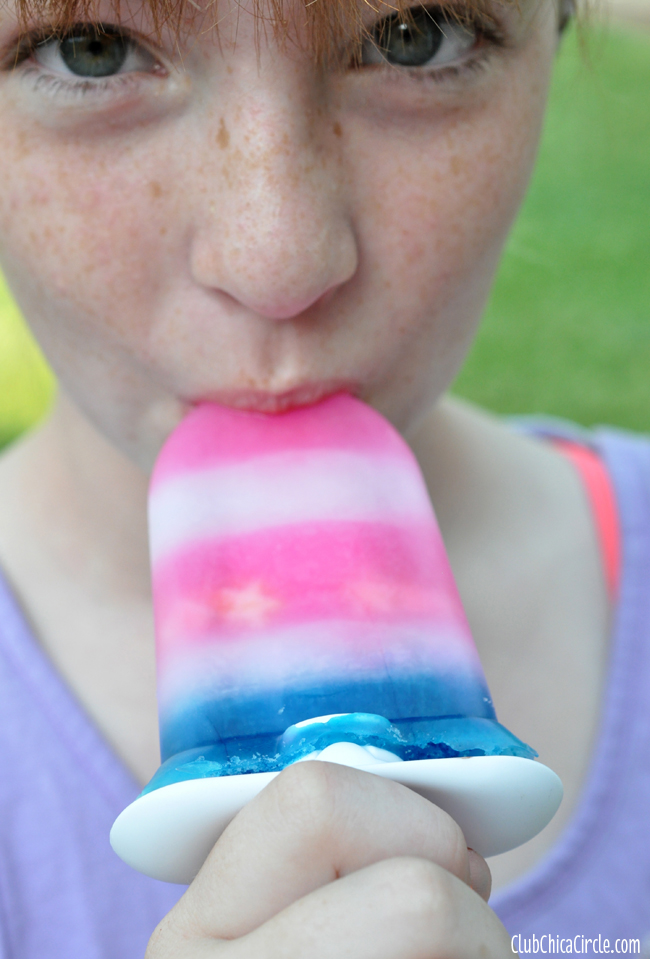 Yum!
So, kick off Summer and beat the heat with a Zoku Quick Pop Maker and Recipe Book. That's right – have ice cold popsicles in minutes with this awesome machine!
Enter via the Rafflecopter widget below. Good luck and stay cool!