If you missed it, I recently made a Graduation Cap Chocolate Bouquet with peanut butter cups as the base. And I love food crafting, especially when it involves one of my favorite food combos – peanut butter and chocolate – YUM! The concept of peanut butter cup was introduced in the mid-1920's by a Harry Burnett Reese. His candy confection caught on, and is now commonly known as Reese's peanut butter cups. Thank you Harry!
Here is homage to creative uses and recipes for peanut butter cups:
Mini Peanut Butter Cup Cupcakes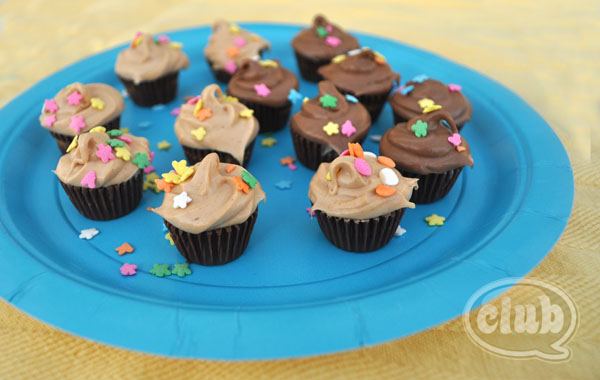 Recently for my sister's birthday, I couldn't resist turning these mini Reese's peanut butter cups into super cute, super mini cupcakes. Simply squirt a little frosting on top of an unwrapped peanut butter cup, finish off with some colorful sprinkles, and voilá – instant cupcakes perfect for any celebration.
Peanut Butter Cupcakes from Hoosier Homemade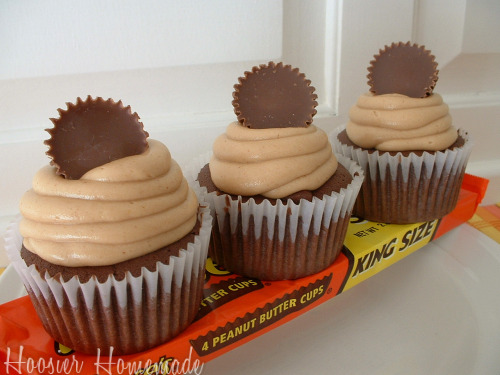 Mini peanut butter cups also make great cupcake toppers, especially for this yummy looking recipe from Hoosier Homemade.
Peanut Butter Cup Surprise Filled Cupcakes from Stop lookin'. Get cookin'.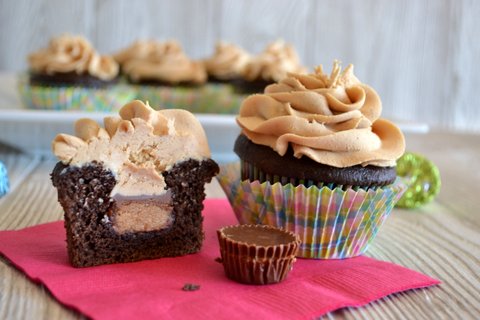 Or you may want to hide a mini peanut butter cup inside a cupcake for a decadent surprise.
Chocolate Chip Cookie Dough Peanut Butter Cups from How Sweet It Is.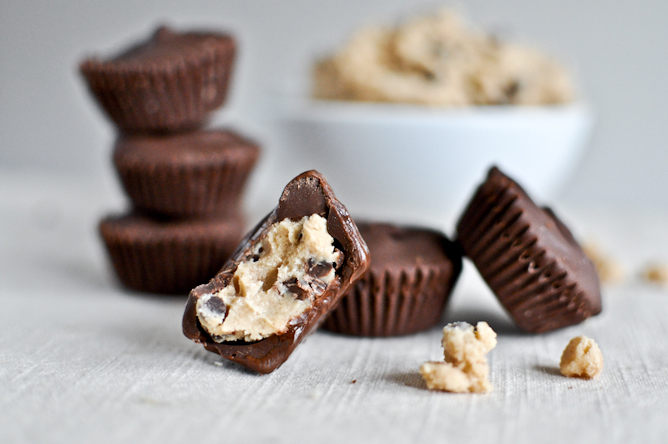 Ok, and if I was going to make my own peanut cups, I think I would fill them with chocolate chip cookie dough too!
Huge Peanut Butter "Cups" from The Purple Spoon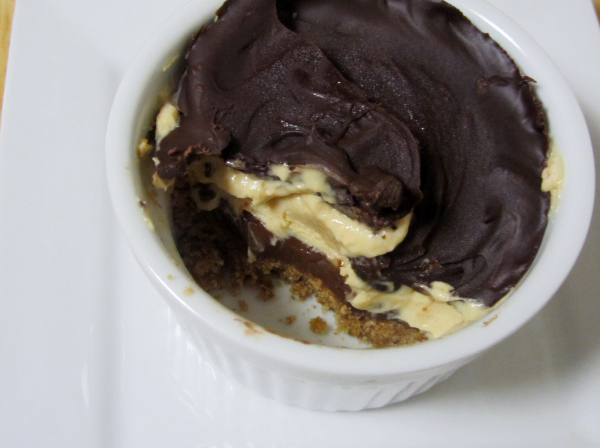 Or deconstruct it in a huge cup like The Purple Spoon did.
Reese's Peanut Butter Cup S'mores from Simple Girl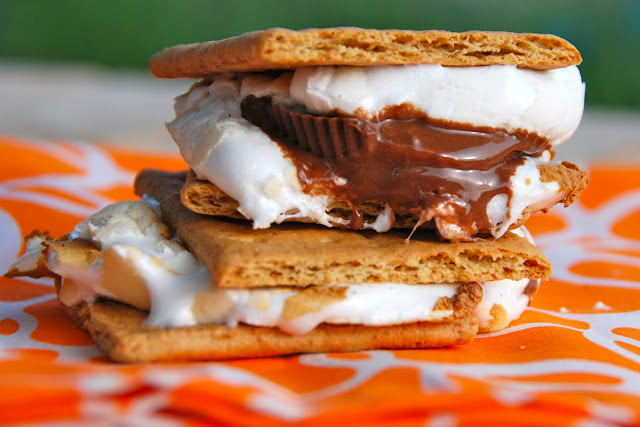 And I am definitely going to try this at our next campout or backyard BBQ! My mouth is watering right now! Um, why didn't I think of this sooner?
Justin Bieber peanut butter cup labels from MyHTMdesigns Etsy shop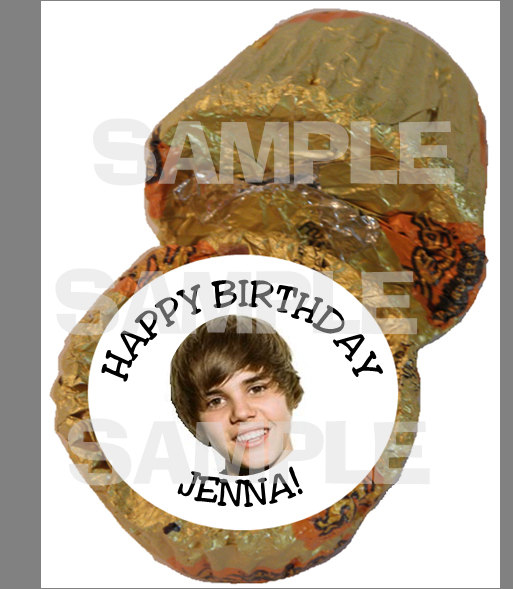 And I could not NOT include this clever way of personalizing a birthday wish. MyHTMdesigns Etsy shop sells a number of custom designs, but this one is specifically in honor of my tween. She is a proud Bieber fanatic, but I think there should be a choice between Justin Bieber post and pre-haircut styles. = )
Are you as crazy about peanut butter cups as I am? Whether you choose to enjoy them as is, or in these delectable inspirations, have fun with it! Share your yummy ideas below in the comments. Happy crafting!
If you liked this post, and want more, you can subscribe to be on our mailing list here.