Ever since I saw this video from Oh Crafts! on how they made sock cupcakes, I have always loved this cool crafty gift idea. We recently had some friends who had babies, and I knew I had to try a twist on this homemade cupcake gift idea. And of course, I am going to share with all of you!
If you know me, I love to gift homemade gifts. I also wanted a unique way to compliment a gift card for the new parents so that they could pick out something personal or much needed for baby to be. I brought my homemade cupcake gift to the baby shower for mom-to-be, and after she realized what the cute cloth cupcakes were as she unwrapped one of them, it was the hit of the party!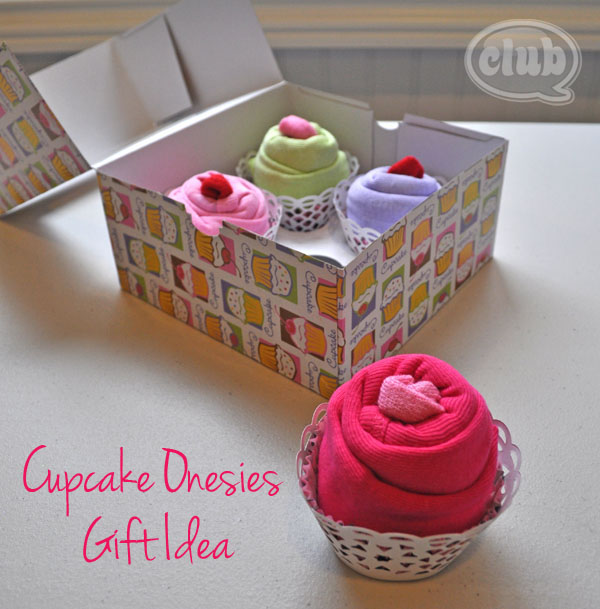 I started with the following supplies:
cupcake gift box (I found mine at my local Michaels store)
colorful cupcake liners
cupcake sleeves (optional)
4 onesies (I used a pack of Gerber ones from Target)
2 pairs of baby socks (also found at Target)
Scotch tape
Here is a visual of how I made the cupcakes:

Fold each onesies long ways twice in on itself, so it is a very thin long piece.
Then take one sock and let the top of the toe area of the sock pop above the onesie.
Roll the sock tightly in the middle of the onesie to create the cupcake shape. The sock becomes the cherry, and the onesie becomes a swirled cupcake shape.
While holding the rolled onesie cupcake, take a piece of clear scotch tape to secure.
Place in cupcake liner and cupcake wrap and place in cupcake gift box. Repeat for all 4 onesies.
Finish off by tying a cut ribbon around the box, attach the gift card, and voilá!
UPDATE: After making over a dozen of these cupcake onesies boxes, I realized if I let the end of the baby sock hang down, I could fold it up around the onesie roll to secure without the use of tape, just like this: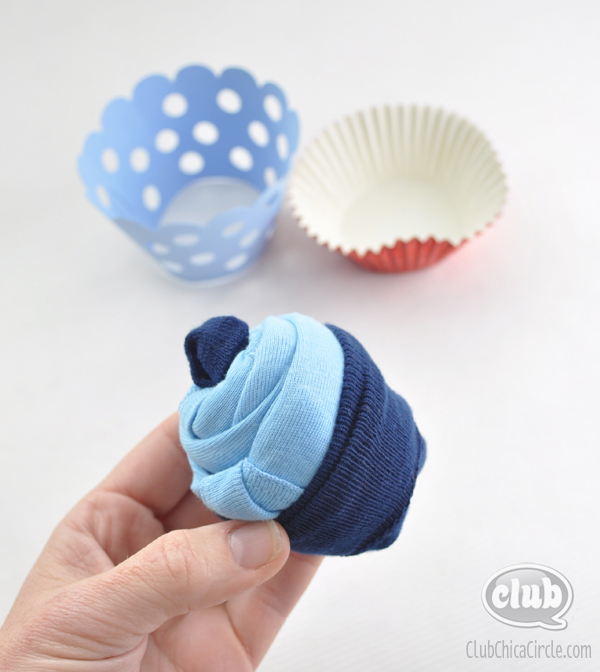 You can customize each cupcake gift box depending on the gender of the baby. Here is a cute example of a cupcake onesies gift box for twins—a boy and a girl.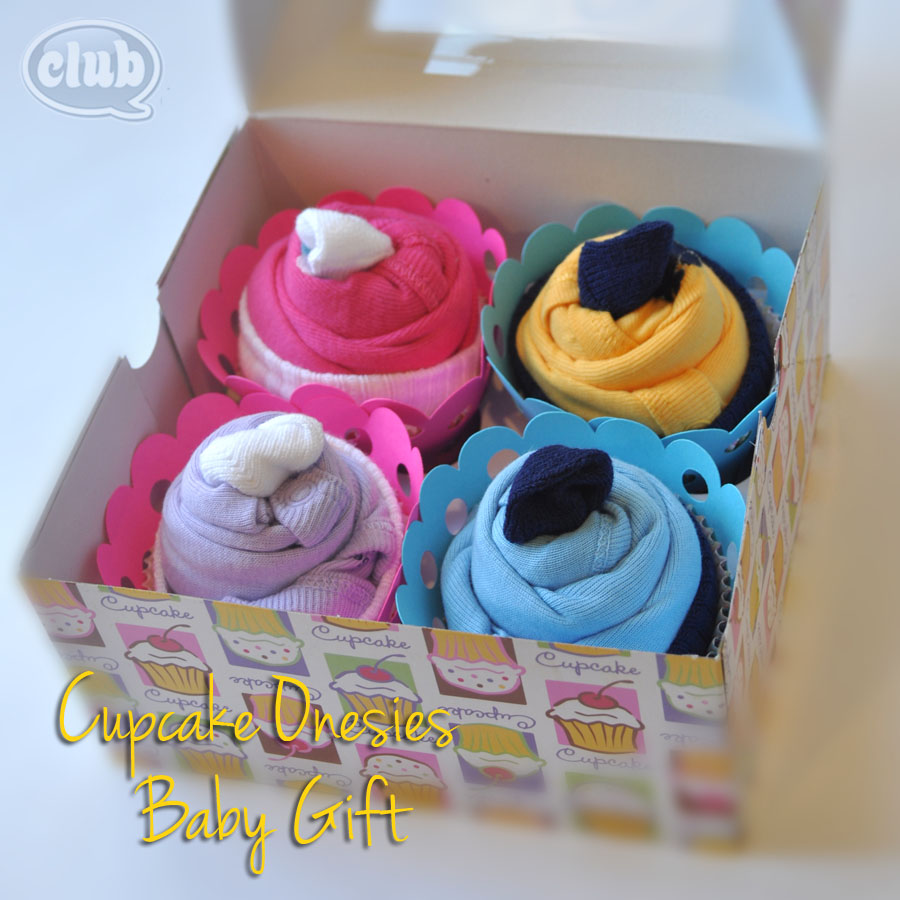 Looking for another homemade baby gift idea? Check out this pretty homemade frame and LOVE blocks craft idea from my friend and fellow crafty blogger Amanda of Crafts by Amanda.So cute!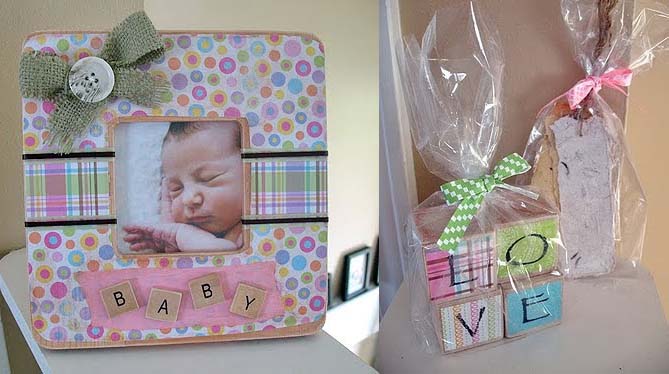 Enjoy, and happy crafting!
If you liked this post, and want more, you can subscribe to be on our mailing list here.