Is it ever a struggle for you to get your tween to brush his/her teeth for more than 30 seconds?
Are they a fan of the popular boy band One Direction?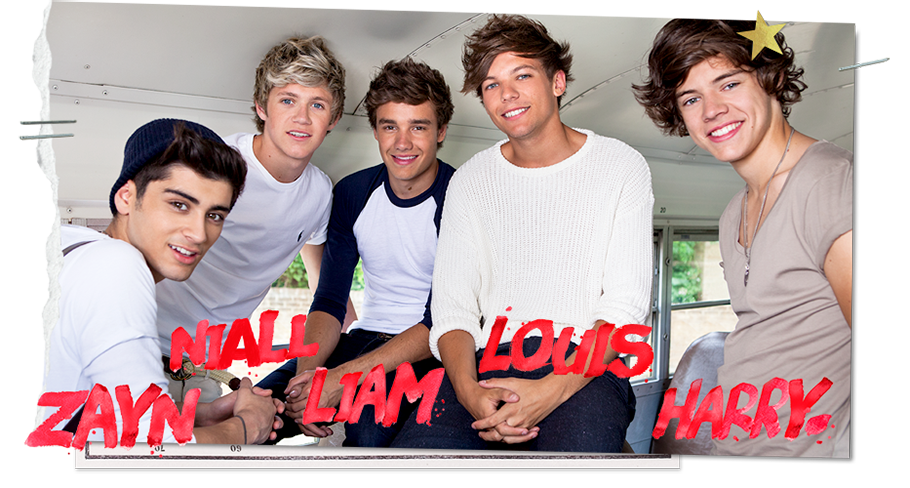 If you answered yes to both of these of questions, I may have a solution for you:
The new ARM & HAMMER™ Tooth Tunes™ One Direction toothbrush features one of two of their most popular songs, "What Makes You Beautiful" and "One Thing". It is the only toothbrush that features this popular band. Each toothbrush plays two minutes of music while your child brushes his/her teeth. This encourages children to brush for the recommended brushing time from dentists.
My tween recently had the chance to test out one of these new toothbrushes. She is a huge fan of the song "What Makes You Beautiful". She danced her way to clean teeth with this cool toothbrush, and I caught her in the act. = )
One really cool thing about the toothbrush is the one of a kind Music in Your Mouth™ technology. What is that, you may ask?
Well, when you turn the toothbrush on, the music playing seems really low. But when you start brushing, the sound vibrations on the teeth allow the music to carry to your child's ears. I thought for a minute the batteries were low and I could barely hear the music, but my daughter was amazed once she put it in her mouth how well she could hear it. She mentioned it to me, without me telling her about the cool proprietary technology. As you can tell from the video, the song volume is actually very low. I turned the volume up on the video, just so you could hear it.
She jammed her way to two minutes of tooth brushing fun!
So next time you want to get a little creative in encouraging your tween into brushing their teeth, try out the new ARM & HAMMER™ Tooth Tunes™ One Direction toothbrush. Tween-tested and approved!
You can find these toothbrushes in a variety of retailers. Suggested retail price is $9.99. For more information check out the ARM & HAMMER™ website, or connect with them on Facebook.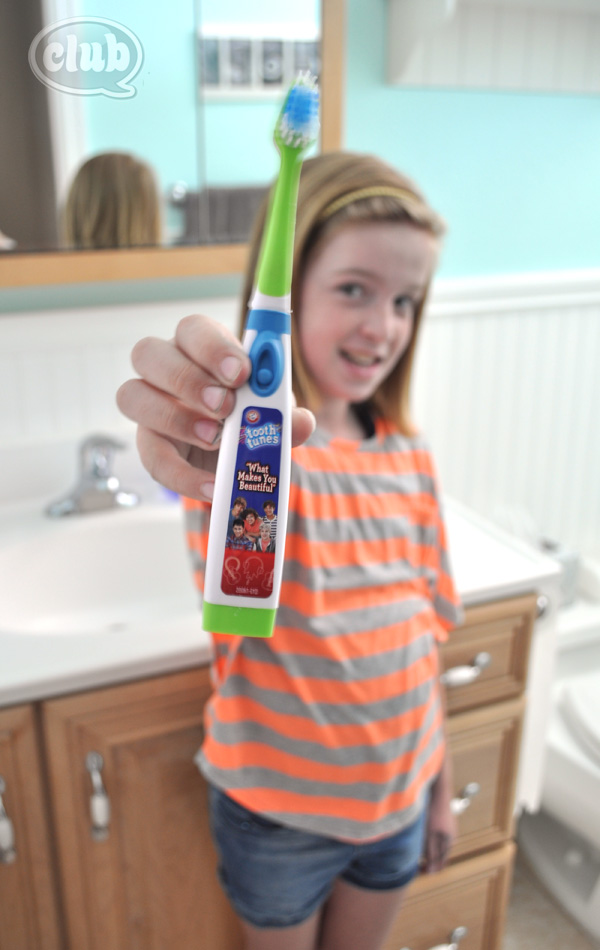 Happy brushing!
Disclaimer: I am part of the Mom It Forward blogger network. Mom It Forward and ARM & HAMMER™ Tooth Tunes™ partnered in support of this campaign. ARM & HAMMER™ Tooth Tunes™ compensated me for participation in this campaign. However, all thoughts and opinions are my own.