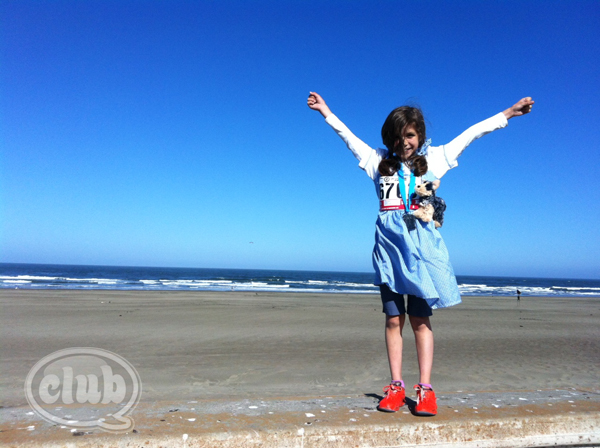 Hello crafty chicas! Don't be disappointed, but today's post isn't a crafty DIY, free printable, or crafty trend. I just had to take a moment to write a personal rant. I absolutely love this picture of my beautiful niece who just ran the Bay to Breakers 12K over the weekend with her father and her 20-something cousin. It is common for participants to dress in costume, and as you can see, my gorgeous niece is dressed as Dorothy. Her father dressed as a scarecrow, and her cousin dressed as the wicked witch.
Ok, first it's impressive that she ran the whole 12k, as her father struggled to keep up with her. I have run a number of 5K's with her, and believe me, she is always way ahead of me all the way to the finish line. But every day she inspires me to dig a little deeper, give a little more, enjoy the present more, and not to miss out on how fast my own tween daughter is growing up. Why does she personally do this to me, you may ask?
The most amazing part of this story is that almost exactly a year she was struck with crippling auto-immune condition that left her bedridden for weeks, and needing to learn how to walk again. This was how our summer started last year — in what we coined "hospital camp".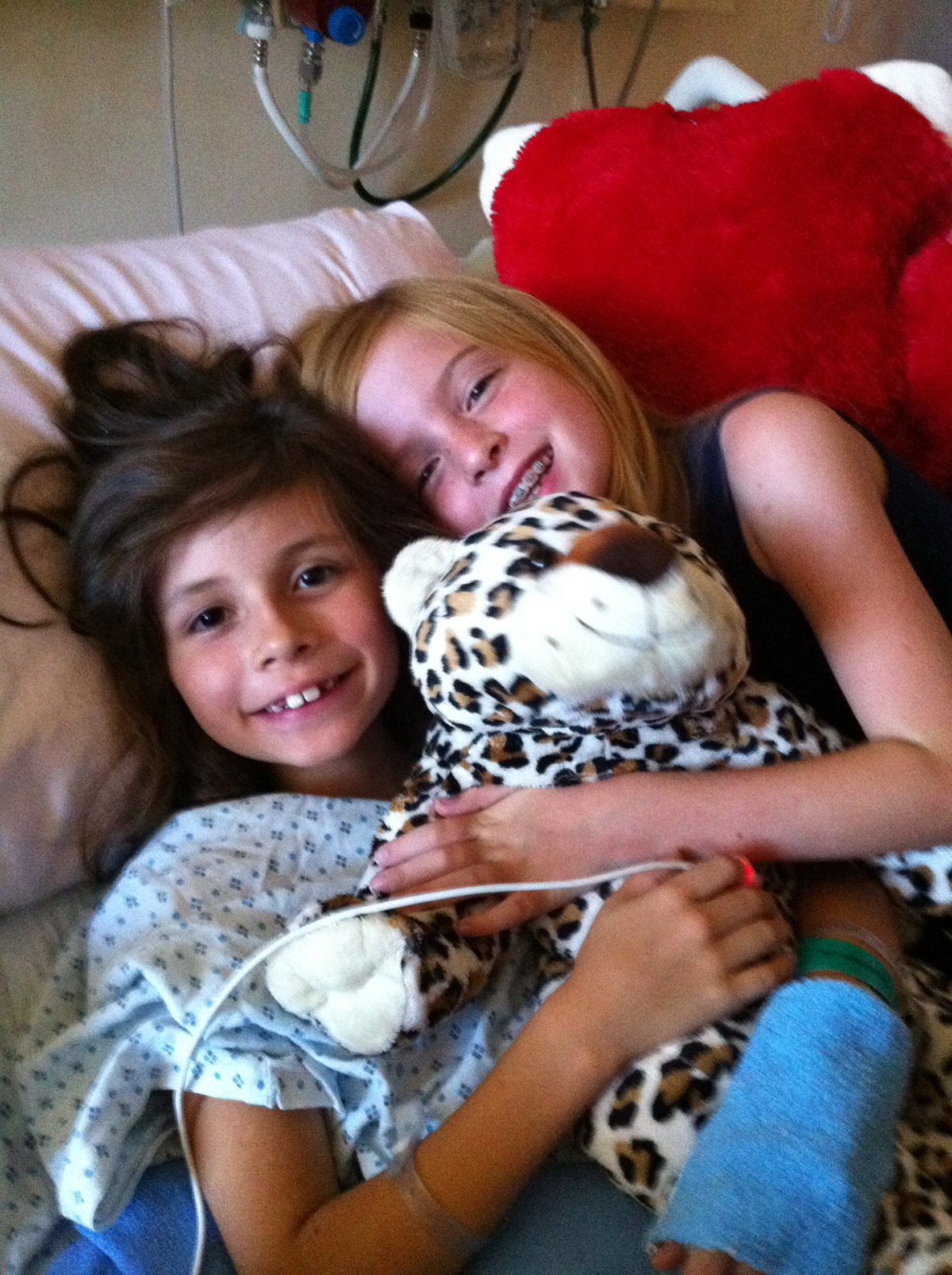 To see her now standing proudly at the edge of the ocean a year later, victorious in finishing the race, almost brings me tears. Last summer scared us all to the core, and it certainly changed us all in ways I think we still don't realize. Luckily she recovered, but it was definitely one of the scariest and hardest things we had to go through. I still can't fathom some days what my sister and brother-in-law had to be feeling as they watch their daughter in so much debilitating pain.
This isn't meant to be a sad rant, this is a "take inspiration from wherever you can get it, find strength in family and friends, and don't take anything for granted" rant. If you are going through difficult times, have faith and hang on. Inspiration will come, just be sure to be open to it. We came out of "hospital camp" with the good and the bad, and probably with a stronger bond and will than when we started.
I love giving crafty inspirations on this site. And I love crafting with my tween daughter and niece. The good news is is that we are all determined to make this summer 1000 times better than last summer. So get ready for lots of fun and craftiness coming your way to hopefully make your summer a little brighter and get inspired. Thanks for coming along for the ride. Happy crafting!
If you liked this post, and want more, you can subscribe to be on our mailing list here.