I love being a part of the DecoArt core blogger team. I get to try new art products, make fun craft DIYs, and share them all with you.
I was recently inspired by one of the other core blogger's DIY post featuring DecoArt People Paint. Yes, you read right – People Paint. Kids love getting their face painted, and this body paint comes in an easy-to-use paint pen, but is completely washable.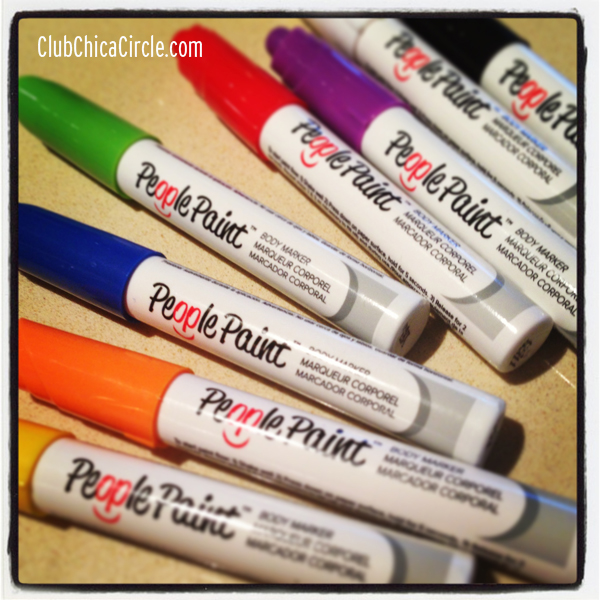 Check out Ginger Snap Crafts, where she shows you how to paint an American Flag on your kid's cheek in 3 easy steps.
Honestly, I tried to talk my nephew in letting me paint 4th of July designs on his face, but he would have nothing of it! Batman! That's all he wanted – Batman.
What could I do, but be a good auntie and oblige. Out came the People Paints. He let me draw a Batman mask on his face, a Batman symbol on his chest, and an outline of blue gloves on his hands. Being that he is only 3 years old, I had to work really quickly, otherwise I probably would have taken more time to fill in the face, but his expression was priceless when I was finished. He put on his favorite red cape, and gave me his best superhero pose.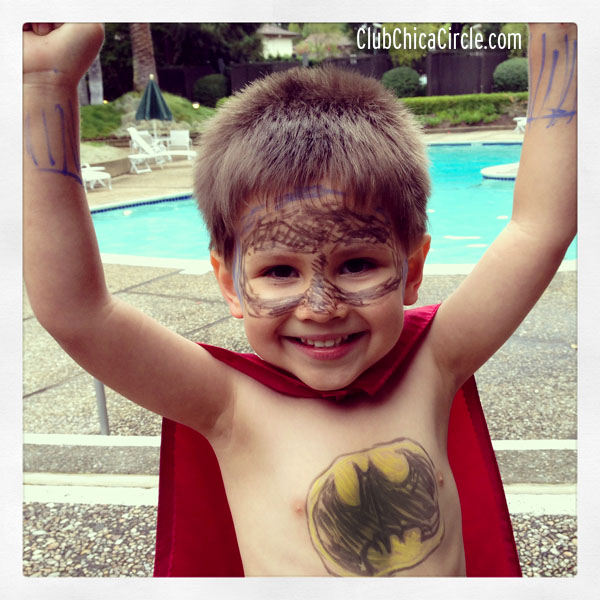 So instead of getting into the pool, he ran around being the superhero he loves to be.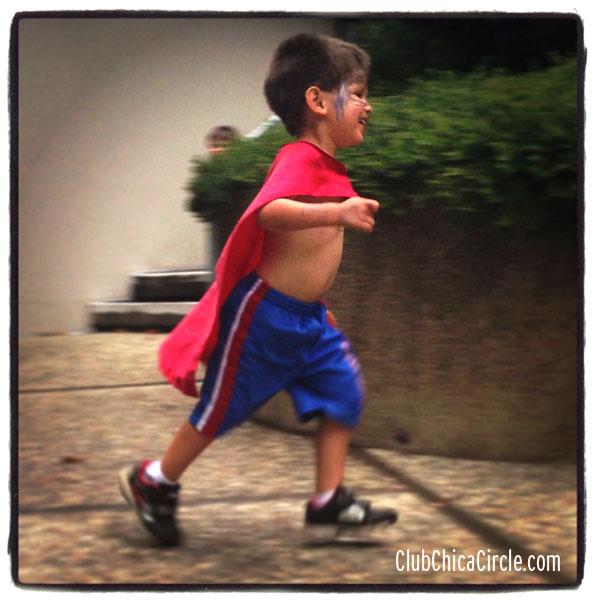 And of course at bedtime, he had to put on his Batman pajamas.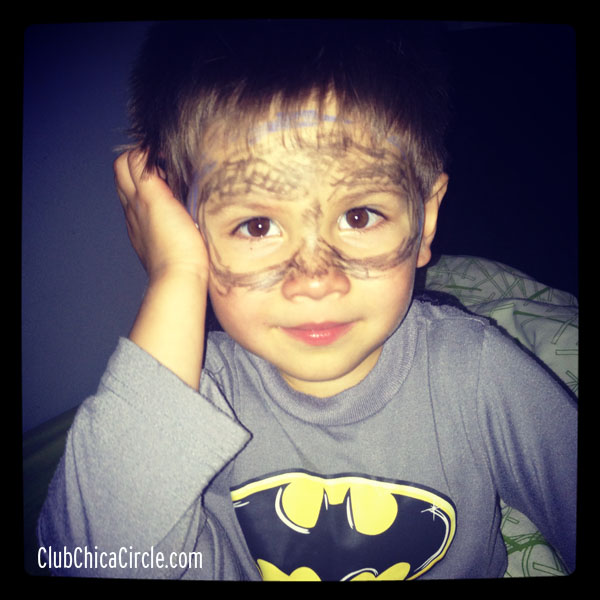 The superhero fascination is new to me. Raising my tween girl, it was all about the princesses at his age. It's so funny experiencing this age from a boys perspective.
People paint is now my new favorite summertime poolside toy!
Our tweens are in the 4th of July spirit with their hand decorated leggings from yesterday's post.
And for more 4th of July craft inspiration, check out these fun posts from some of the other DecoArt bloggers:
Patriotic Mantel Art from A Night Owl
Patriotic Frosted Mason Jar from The Country Chic Cottage
DIY 4th of July Dress for Girls from Crazy Little Projects
Weathered Paint Stick Beach Flag from Crafts by Amanda
And for all your 4th of July crafty adventures, be sure to enter to win DecoArt's Fourth of July giveaway to get all of this great DecoArt product!
Giveaway ends Friday!
Enjoy and happy 4th of July crafting!
As a member of the DecoArt core blogger team, this post is brought to you in part by DecoArt. All thoughts, crafts, photos, and ideas are my own.
If you liked this post, and want more, you can subscribe to be on our mailing list here.
Feeling social? Follow ChicaCircle on Facebook or Twitter, and follow me on Pinterest or Instagram.