If you have tween girls, you have most likely decorated t-shirts with them, or they have personalized them for some event or camp. From experience, fabric paint can leave whatever you are decorating stiff when it dries. That is why I couldn't wait to try DecoArt SoSoft flexible fabric paint with my tweens. To put the paint to the true test of softness, they decorated plain white leggings and turned them into 4th of July fashion masterpieces.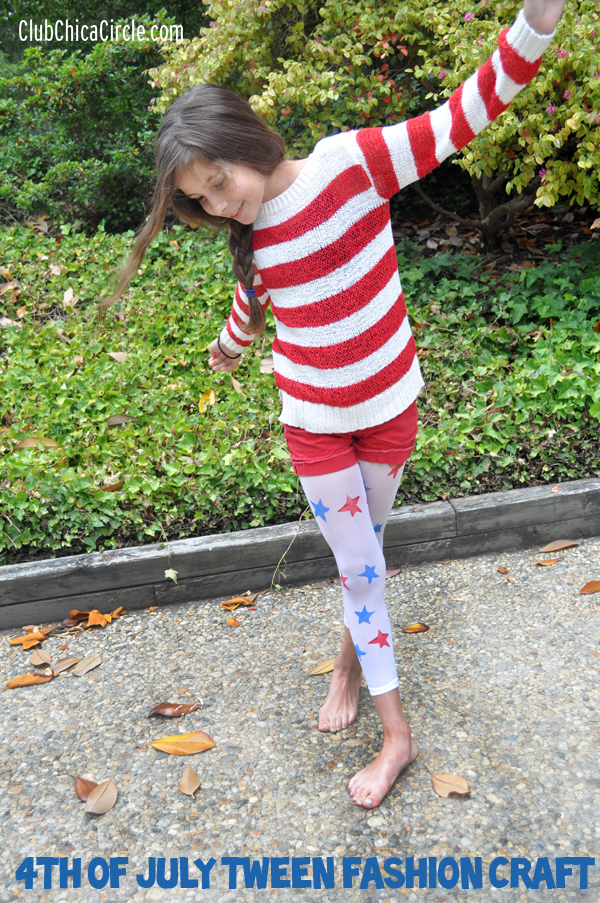 The supplies were simple. We used red, white, and blue DecoArt SoSoft flexible fabric paint, spongebrushes, and homemade star stamps.
If you have some craft foam and something to attach it to, it is super simple to make your own stamps. You can use pre-cut foam shapes, or cut your own. I didn't have any star foam shapes, but I drew a star shape onto a piece of thick foam. Then I cut out the stars with my craft knife, and glued it to the top of a small wood block with my glue gun. All supplies, I found at my local Michaels.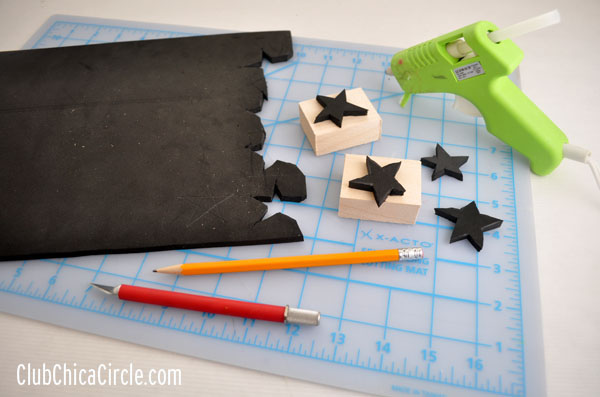 The rest, I left up to the girls. I made three star stamps (one for each color) and placed some SoSoft fabric paint onto a paper plate.
We created an impromptu cardboard cutout template to put the tights on so that the paint wouldn't bleed through to the other side. Each girl laid down on a piece of cardboard, and I penciled in a quick outline of their legs and then cut out the cardboard form.
TIP: wrap your template with saran wrap so that the paint won't dray and stick to the cardboard and the leggings.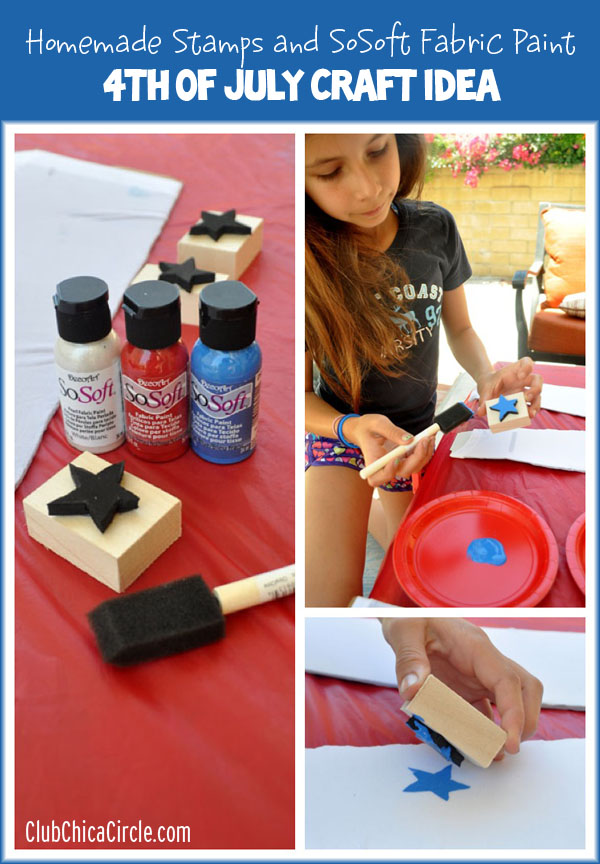 Then, to use your homemade stamps, simply apply a layer of paint onto the star shape with a spongebrush and stamp onto the leggings. Then let dry completely before taking off the cardboard template form.
While one tween wanted a random sampling of red and blue stars on her leggings…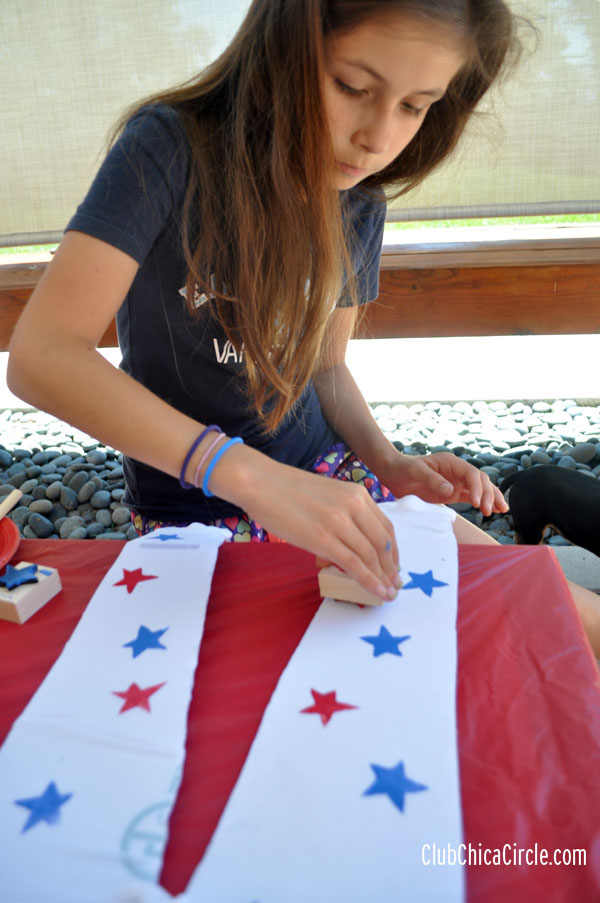 .. the other one wanted to create an American flag design on hers.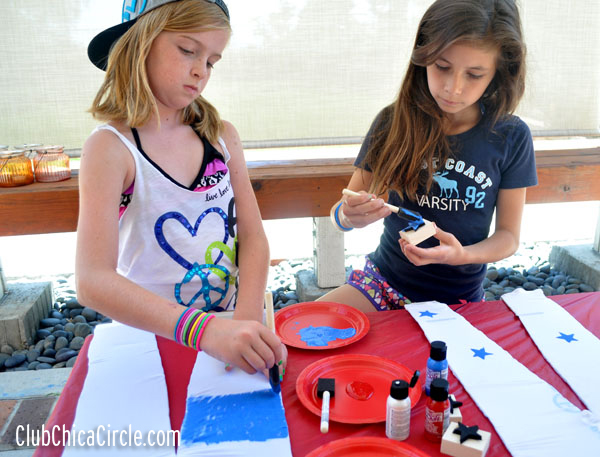 She painted a large blue stripe on the top of the one side, and then smaller red stripes all down the legs to make an American flag design.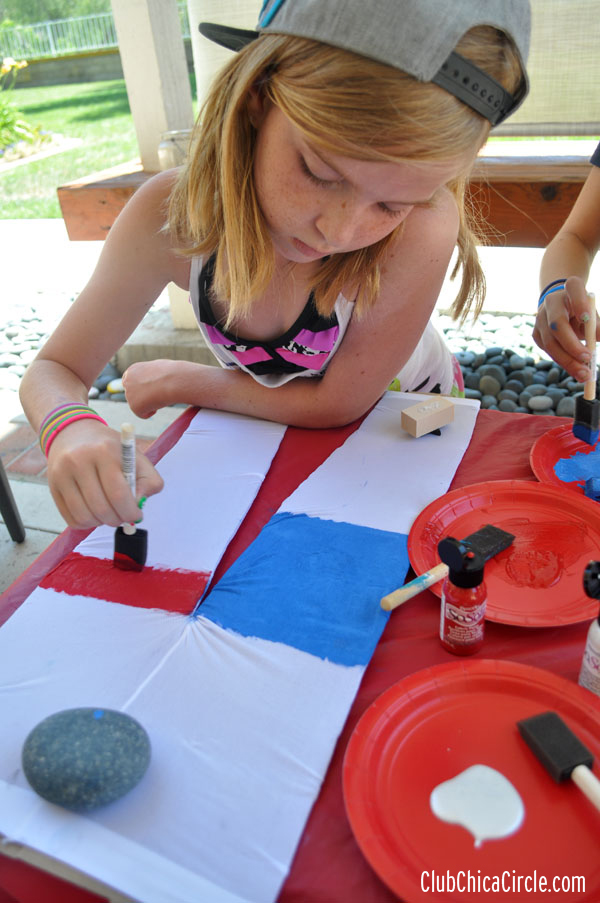 After this layer was dry, she stamped white stars on top of the large blue shape.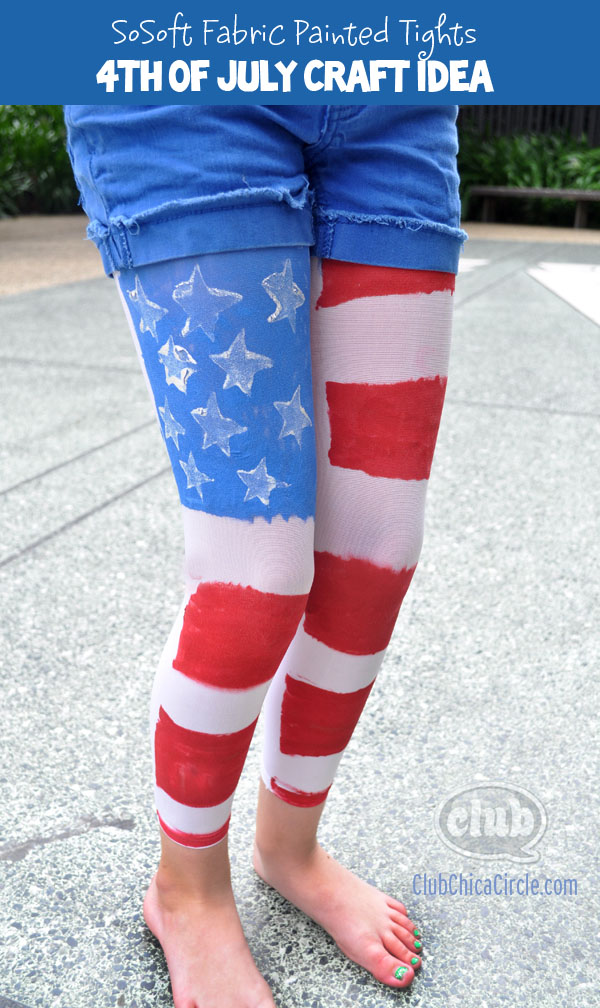 They were both perfectly imperfect and festive pieces of 4th of July fashion! As you can see, they had fun showing off their 4th of July fashion!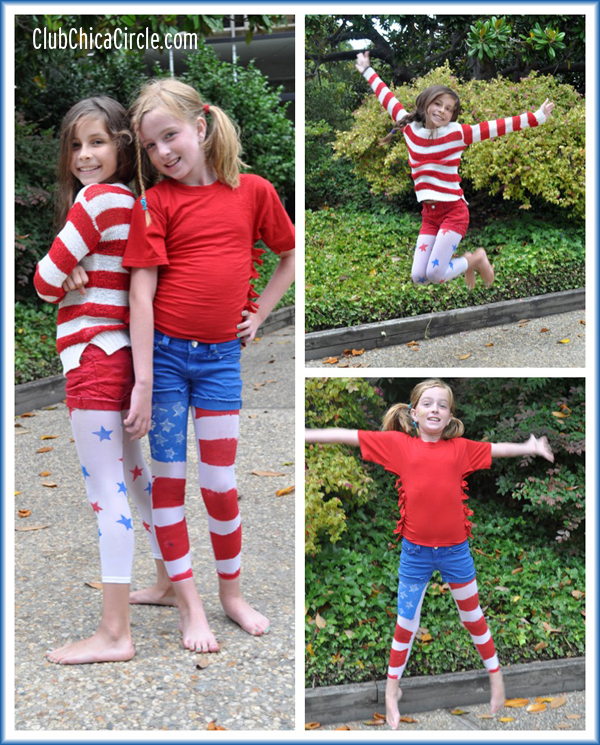 The best part is that the white leggings (or tights) were just as soft as when we bought them. I found them for under $2 at my local Target. They are actually sheer footless tights.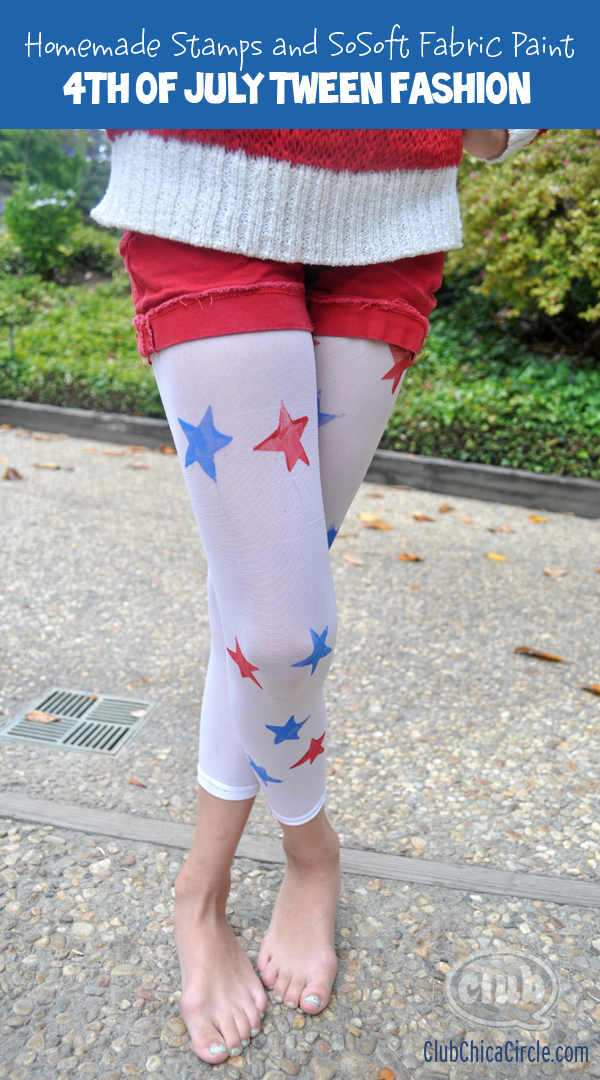 Looking for a fun and festive 4th of July fashion craft for tween girls? Try DecoArt SoSoft flexible fabric paint and add some flair to plain white leggings.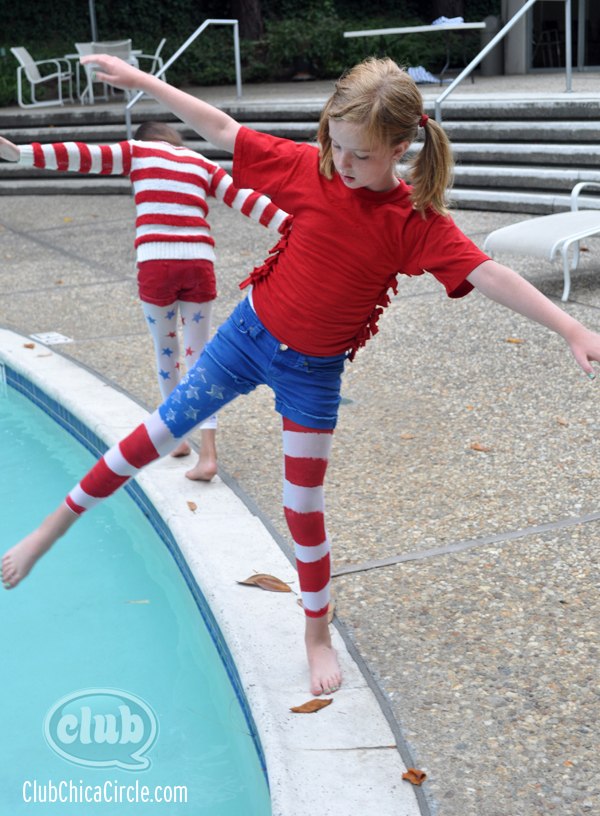 I know I will be using this fabric paint on many other projects with my girls.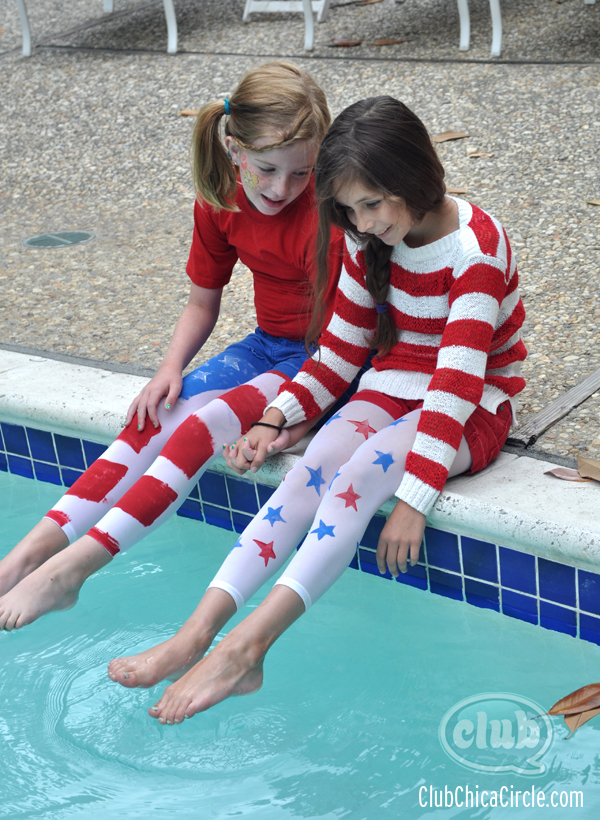 Enjoy and happy crafting!
As a member of the DecoArt core blogger team, this post is brought to you in part by DecoArt. All thoughts and ideas are my own.
If you liked this post, and want more, you can subscribe to be on our mailing list here.
Feeling social? Follow ChicaCircle on Facebook or Twitter, and follow me on Pinterest or Instagram.