Why 7 ideas? To be honest, I loved all of these homemade gift ideas for Dad, I couldn't narrow it down to the 5 I was going for. So we will go with lucky #7 today for your crafty inspiration. = )
You know we love to make homemade gifts, and with Father's Day coming up, it's a perfect time to get the kids working on a crafty gift from the heart. Here are 7 fabulous handmade gift ideas that your kids will enjoy making, and, of course, giving to that special Dad or Grandpa in their lives.
How about starting with a super cute card idea? Trace their hand onto paper, cut it out, and personalize with a cute face. Love this idea from Willowday!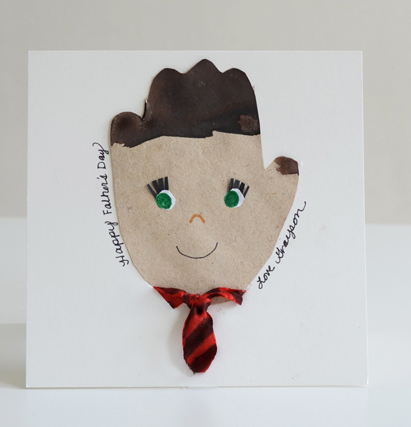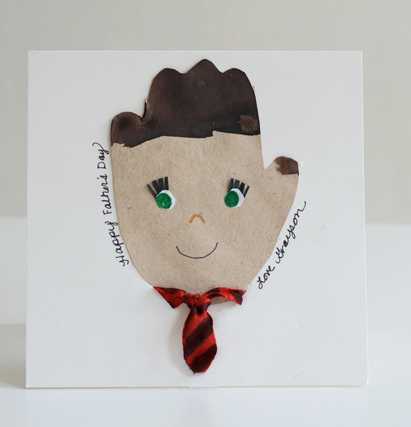 I know my husband is the grill master of the house, and making some homemade BBQ sauce and decorating a grill brush is a really great grilling gift idea for Dad. Check out this fun food craft idea from Inner Child Fun.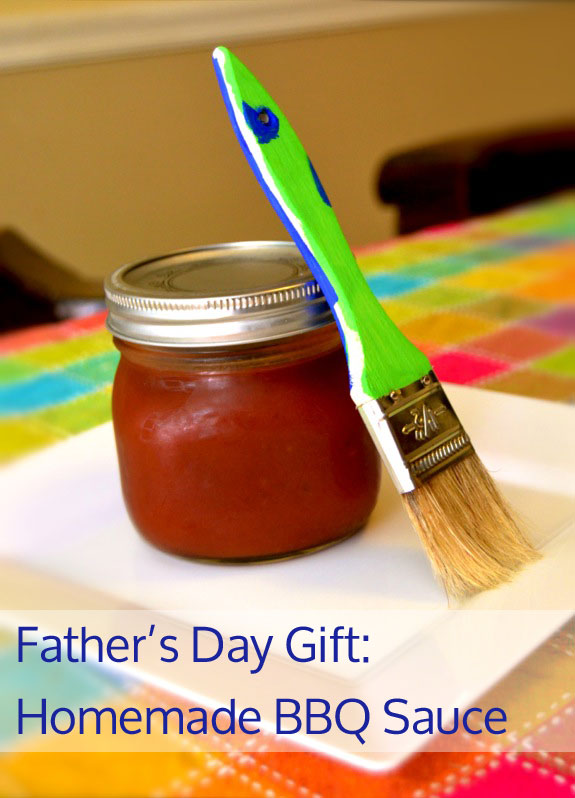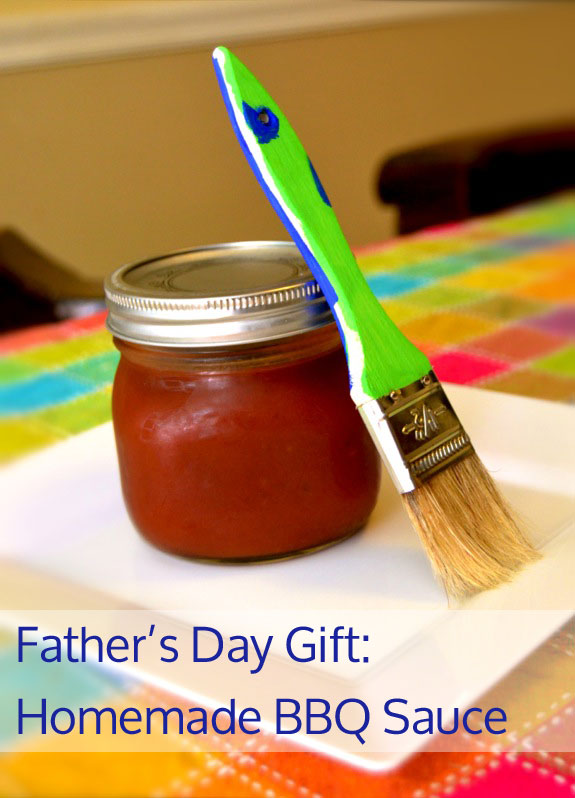 And step it up a notch with this clever "Dad's stache" jar that you can fill with your secret sauce, or some of Dad's favorite treats. Fantastic craft idea and free printable from Artsy Fartsy Mama.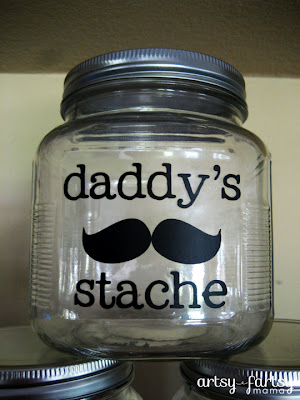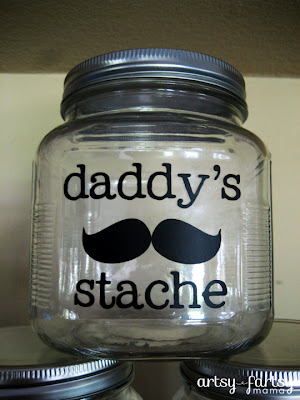 Speaking of filling jars with treats, love this upcycled gift idea from Lil' Luna, where she shows you how to repackage a 6-pack of soda bottles into a Super Dad treat!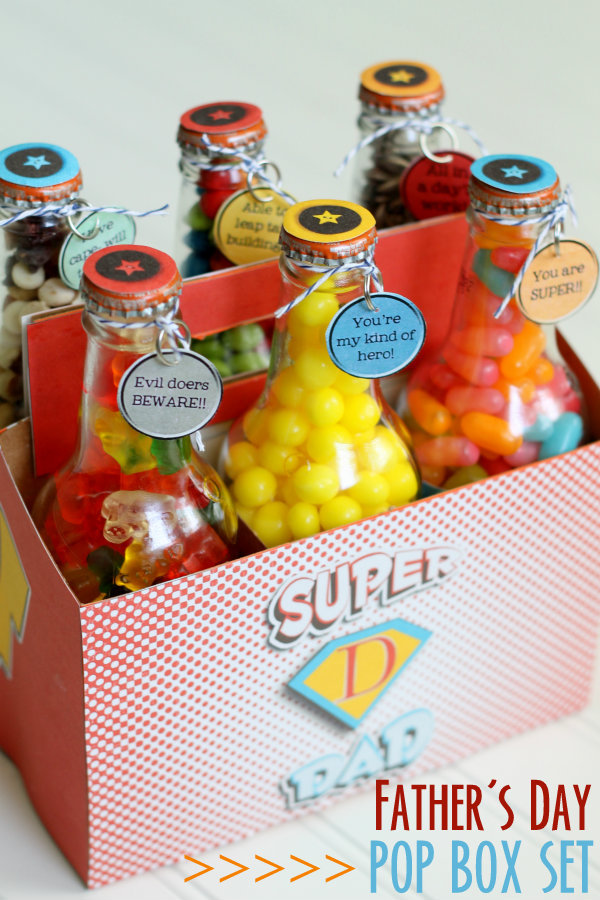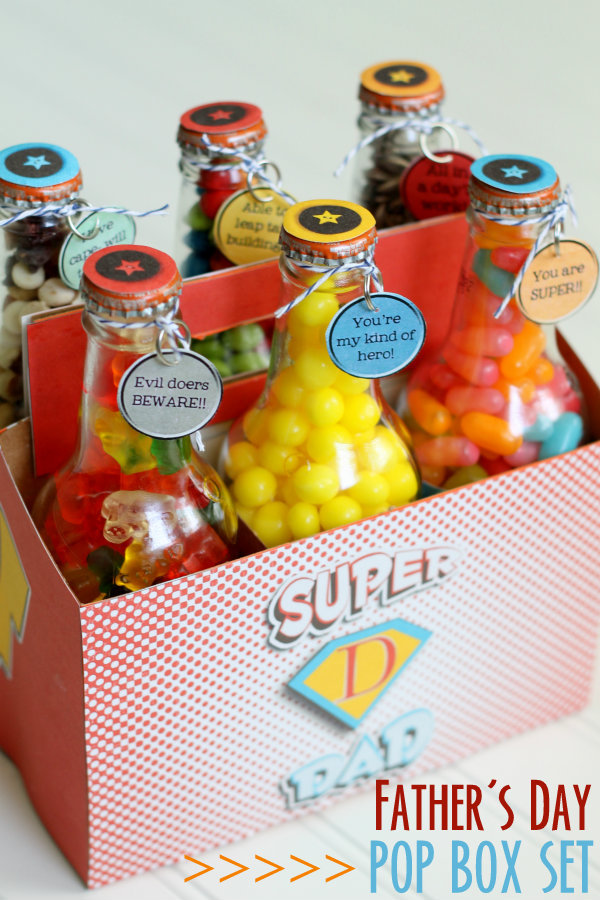 Here's another crafty upcycle jar idea with free printables from The Idea Room. Fill a jar with Hershey's Kisses with fun printable stickers on the bottom, dress it up with a cute necktie, and add a label on the top. Love it!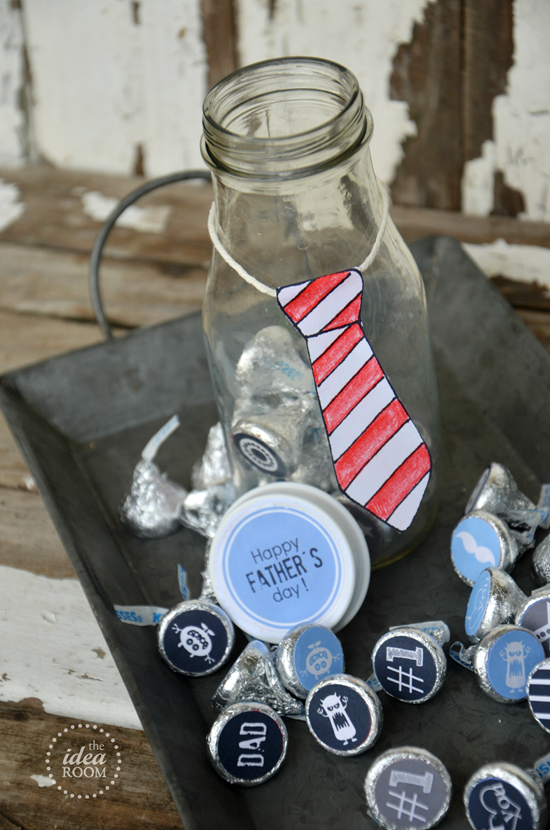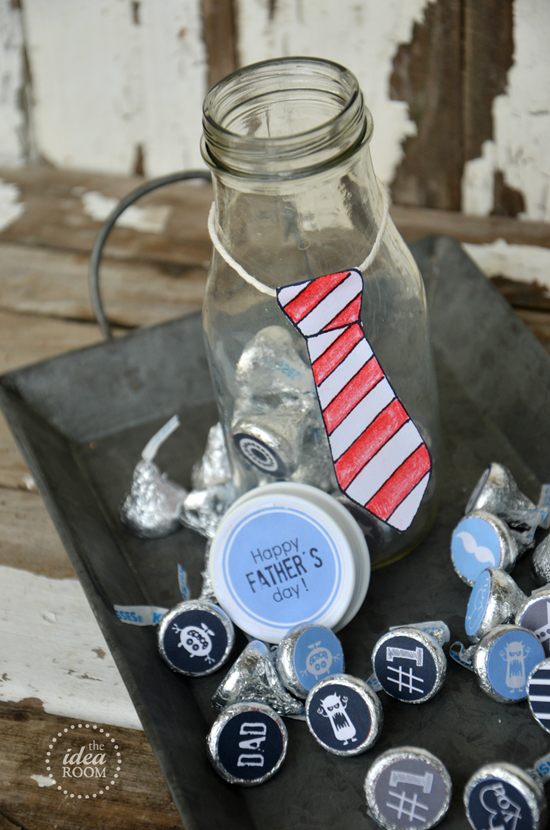 These decorated flower pots filled with treats are so cute and crafty. Great homemade gift idea from Make it and Love it!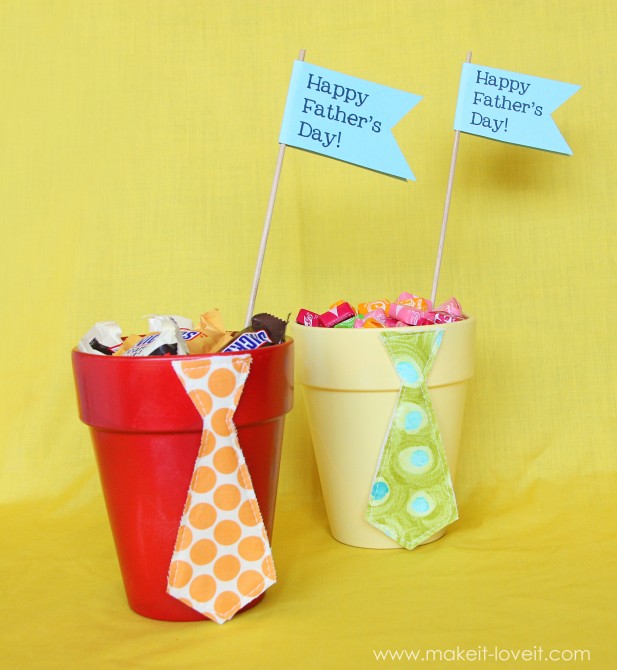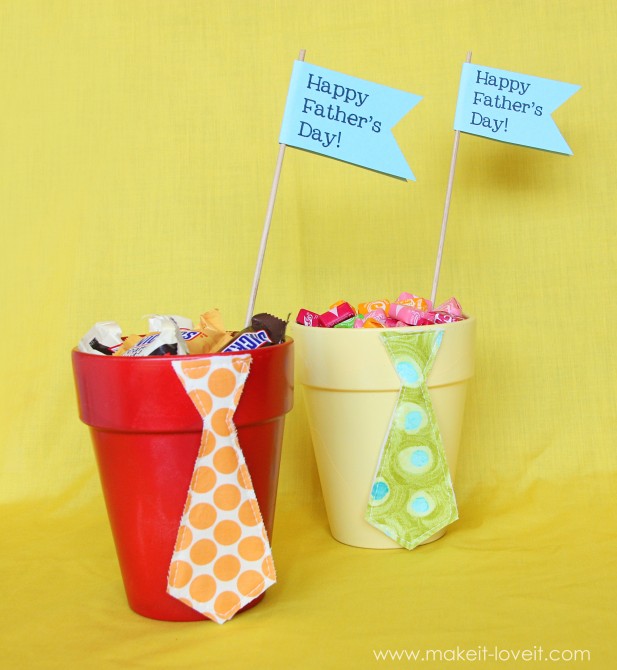 And last, but certainly not least, I can't wait to try this DIY from Positively Splendid for necktie keyrings.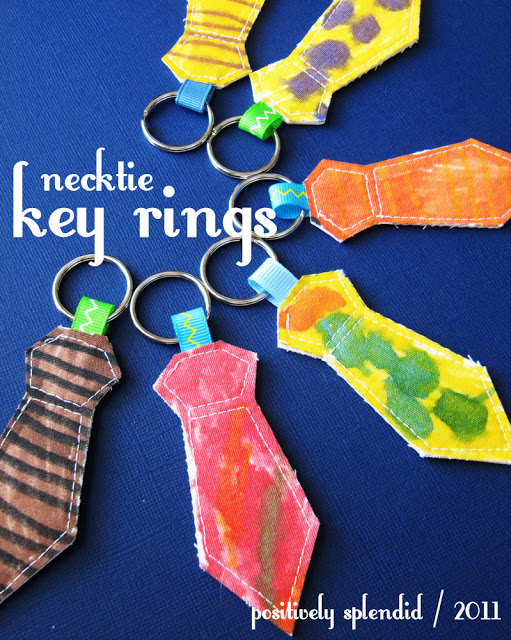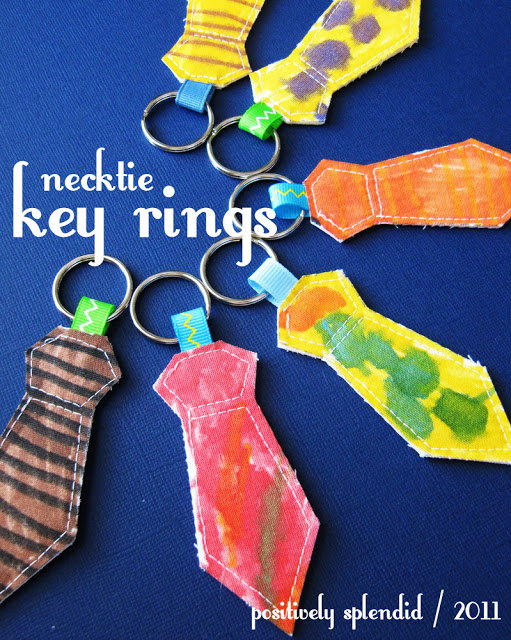 How are you making Dad feel special this Father's Day? Leave your ideas in the comments below.
Happy crafting!
If you liked this post, and want more, you can subscribe to be on our mailing list here.
Feeling social? Follow ChicaCircle on Facebook or Twitter, and follow me on Pinterest or Instagram.