We are at the end of our school year in our house. Let me just tell you – we are ready for Summer to begin! This week is packed with all the last minute, end-of-school-year celebrations, and it is always a good time to thank all of the people that shape and help educate your kids. I know my daughter's fifth grade teacher has definitely made a lasting impression on her, and I am grateful for her patience, her inspiration, and her kindness. She was a strict and compassionate teacher, and that was the perfect combination to get my girl ready for the next phase in her school career.
Another thing I love about this time of year is that is it strawberry season! You can find some of the most beautiful, big, juicy strawberries right now. I combined the sweetnessof the strawberry with the sentiment of thanks today. If you are looking for a super simple and sweet thank you gift, you will love today's post!
I created a free printable, that you can download here:
Berry Thank You Gift Tag Printable
Simply print, cut out labels, and attach to the top of a 1 lb. strawberry plastic container. I used my tape runner to attach the "Thank You Berry Much!" label. You can dress up the container with ribbon or washi tape.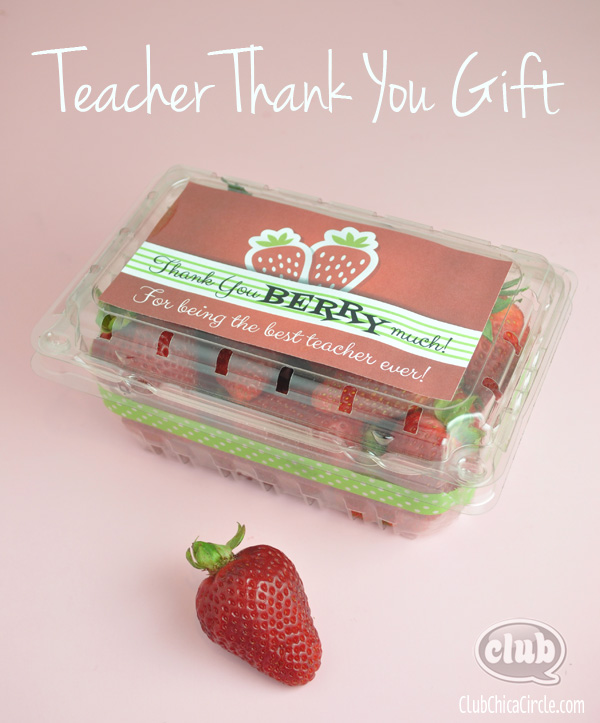 I made one design specifically for a homemade teacher gift, and a generic one that you can use for school office staff, girl scout leaders, tutors, etc.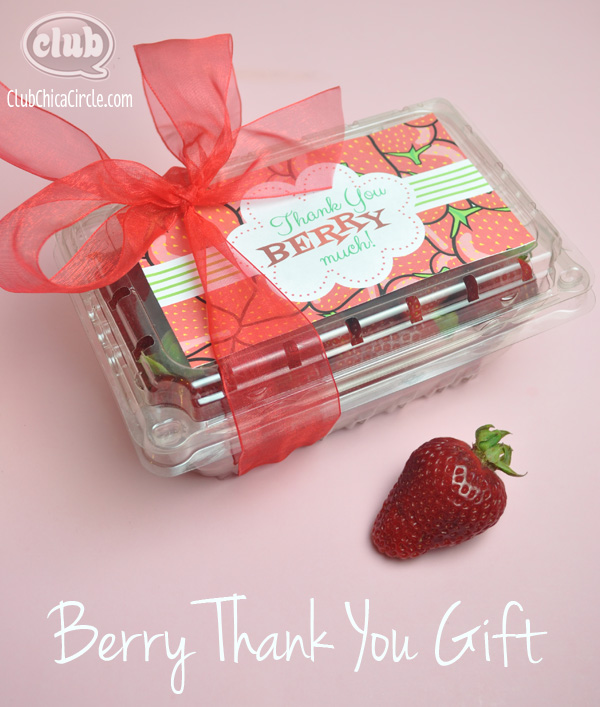 Thank you berry much for reading!
If you are looking for more ideas for teacher appreciation gifts, check out our "Smart Cookie" jar, or our Teacher Appreciation Gift Idea round-up.
Happy crafting!
If you liked this post, and want more, you can subscribe to be on our mailing list here.
Feeling social? Follow ChicaCircle on Facebook or Twitter, and follow me on Pinterest or Instagram.