Have I mentioned that we loooovvvveee strawberries in our house? They are in season, and we have the biggest container of them in our refrigerator right now. It's not the usual 1 lb size like I created a "Thank You Berry Much" gift label yesterday, but it's the 5 lb size! And, to be honest it is only lasting in our family about 2 days. It has become the perfect mid-morning or afternoon sweet snack. The truth is, the strawberry can work in so many different recipes from breakfast, lunch, dinner, and dessert!
Here are 4 recipe ideas that celebrate the strawberry from morning to night:
First, my mouth is drooling over how yummy these Strawberry Lemonade Scones look from Munchkin Munchies. What a beautiful summertime breakfast idea, or afternoon tea delight.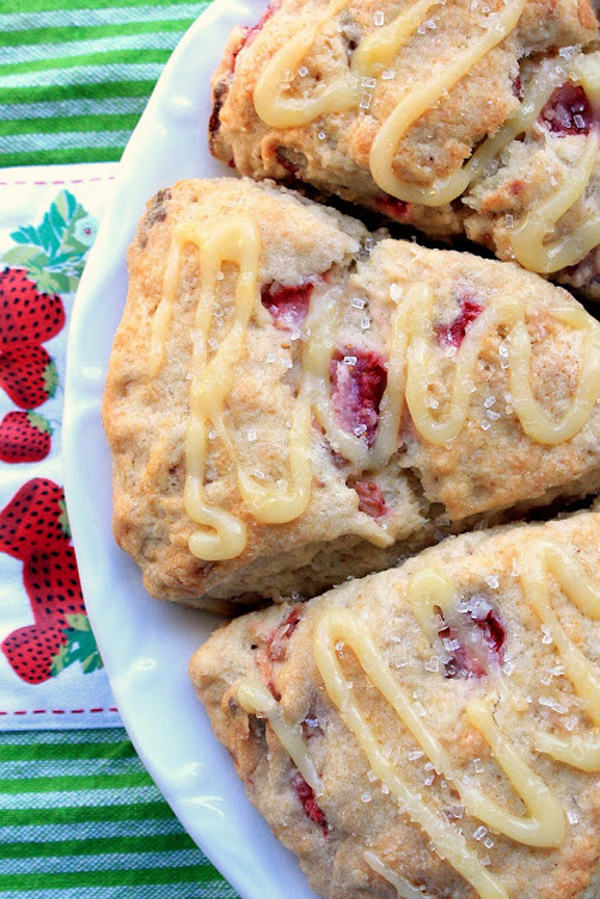 For lunch, my usual fare is a salad. My favorite salad combo with strawberries has always been spinach, goat cheese, strawberries, almonds and balsamic dressing, but I have got to try this Broccoli Strawberry Salad from The Diva Dish. Yum! I think I may even get my tween to enjoy her veggies.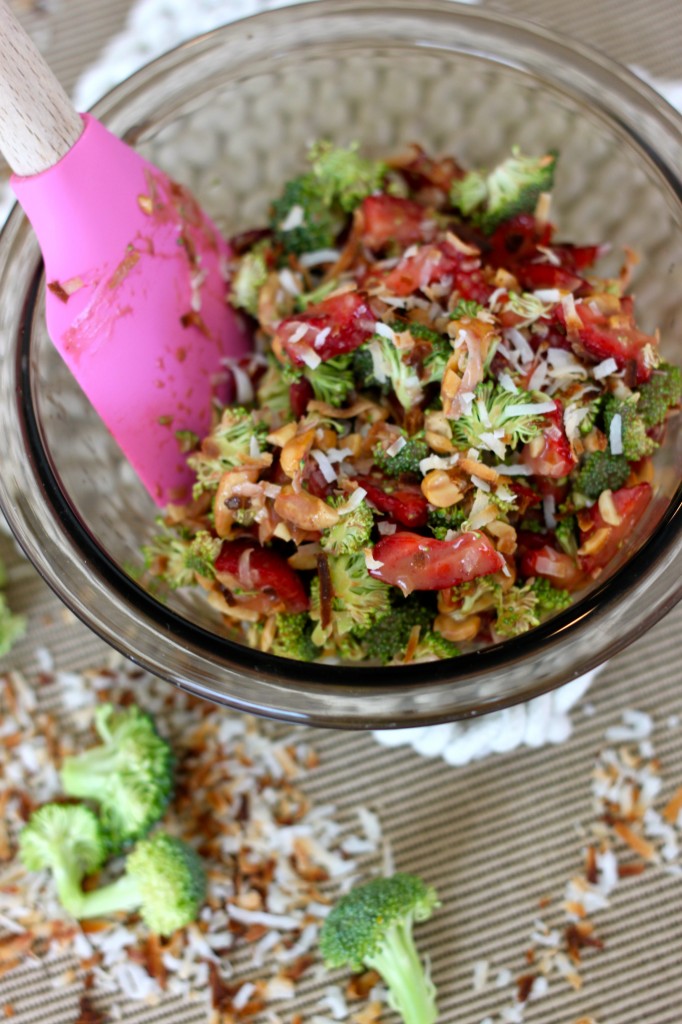 I've always been a huge fan of sweet and savory combos, and I think this Strawberry Balsamic Pizza with Roasted Chicken and Bacon from The Café Sucré Farine might take the prize. I've never tried strawberries on a pizza before, but it's on the list now for sure.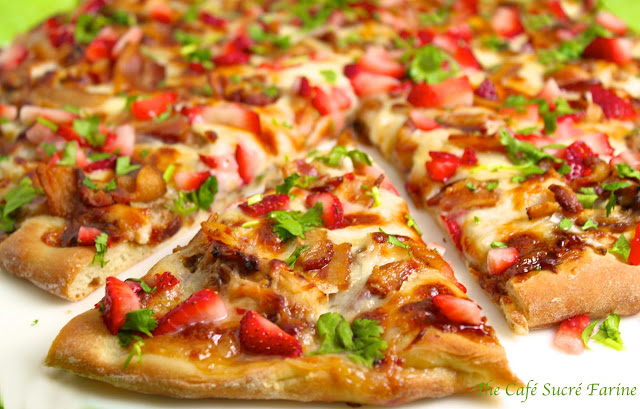 For dessert, what says summertime more than strawberry shortcake? How about Chocolate Strawberry Shortcake? Even better, right? Love this microwave recipe idea from Dear Chrissy. Must try!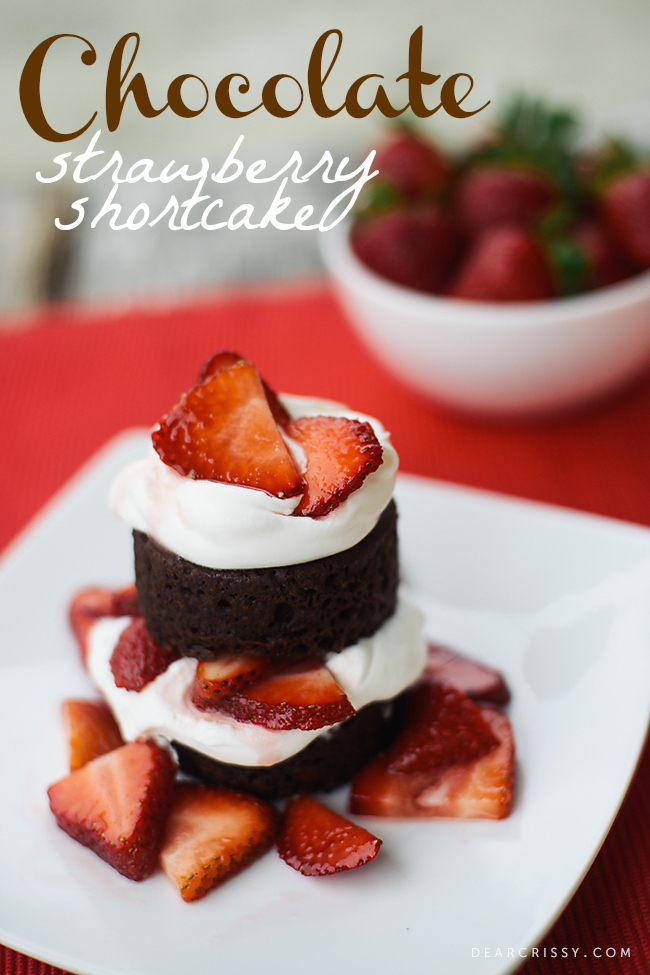 Do you have any favorite strawberry recipes? Share them in the comments below.
Happy Strawberry Eating!
If you liked this post, and want more, you can subscribe to be on our mailing list here.
Feeling social? Follow ChicaCircle on Facebook or Twitter, and follow me on Pinterest or Instagram.