I can't think of summer without thinking of fresh, juicy watermelon. Have you ever made watermelon ice cubes, though?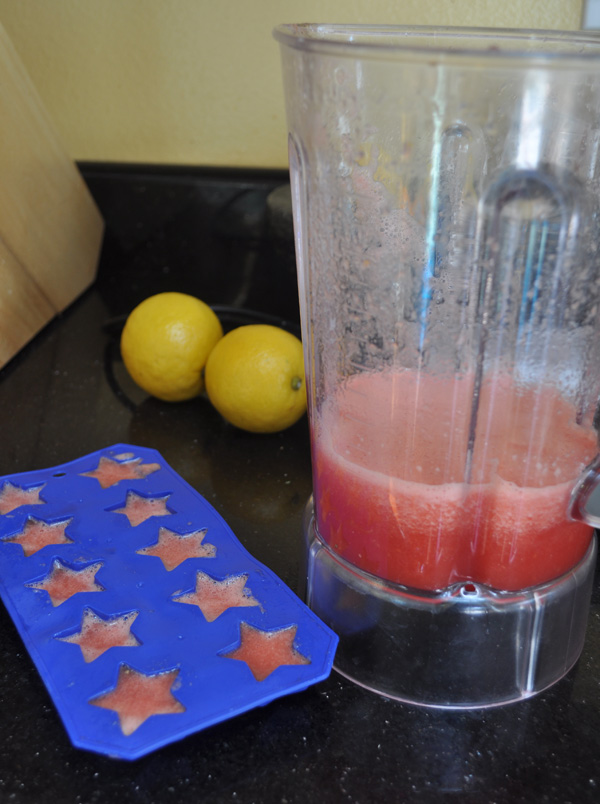 I'm posting over at OC Family today with a sweet and yummy summertime drink treat – homemade lemonade with watermelon ice cubes.
Here is the quick photo DIY: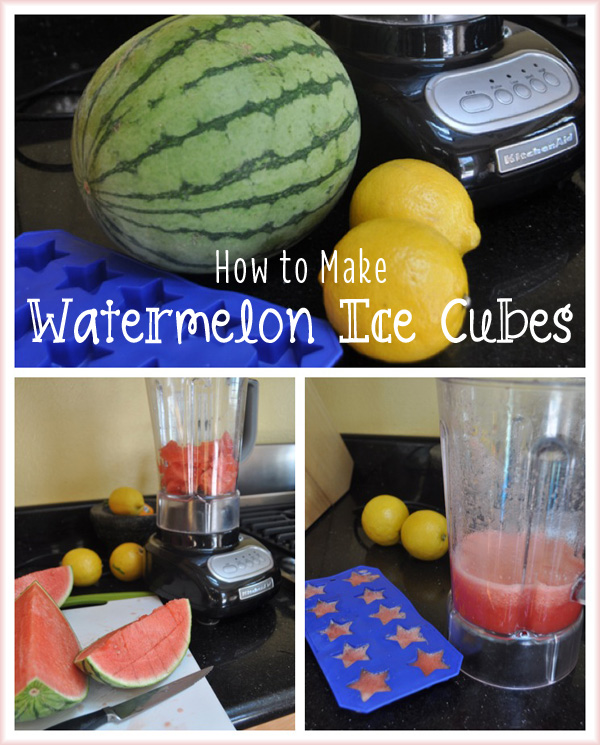 Three steps: CHOP, BLEND, and FREEZE.
Try shaped ice cube trays for even more fun!
Drop them into fresh homemade lemonade. For my recipe, I squeezed one whole lemon into 1 cup of water with 2 tablespoons of sugar, and stirred.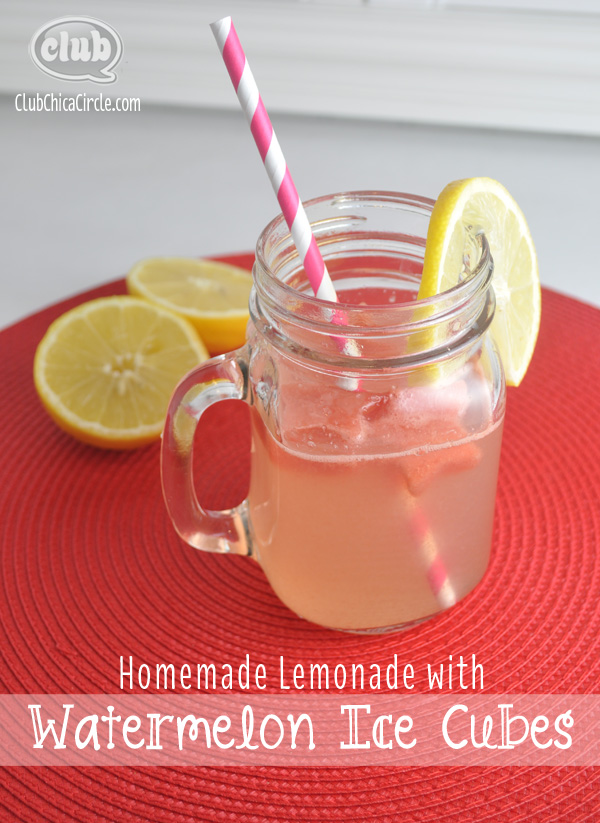 Warning: kids will gulp down this yummy summertime drink!
Check out the full post here.
Enjoy! Summer, here we come!
If you liked this post, and want more, you can subscribe to be on our mailing list here.
Feeling social? Follow ChicaCircle on Facebook or Twitter, and follow me on Pinterest or Instagram.